About Me:

I knew at an early age that I wanted to make a career out of writing about games, and now I have. You'll find most of my stuff right here on HonestGamers, of course, but don't be surprised if my name pops up elsewhere. Living out my dream keeps me very busy, and I wouldn't have it any other way!
---
Voodoo Vince Makes His Unlikely Return
March 07, 2017
Not everyone forgot that Voodoo Vince existed on the original Xbox and was even pretty good...
Way back in 2003, Xbox owners were delighted to brag that they had another platform exclusive. The game's name was Voodoo Vince, and it told the adventures of a voodoo doll brought to life within the Louisiana bayou. He had all sorts of adventures, running and jumping and even solving puzzles. Now, he'll be doing those same things on Xbox One and PC.

Though a lot of games to arrive on the Xbox were eventually playable on Xbox 360 due to backwards compatibility software updates, Voodoo Vince wasn't one of them... even though it was published by Microsoft. It was a strange oversight for gamers who fell in love with the original title's charm, and now it is being corrected with the release of Voodoo Vince: Remastered, which is due to arrive on April 18 with an MSRP of $14.99.

---
Nintendo Reveals Partial Lineup of Indie Games Releasing for the Switch in 2017
February 28, 2017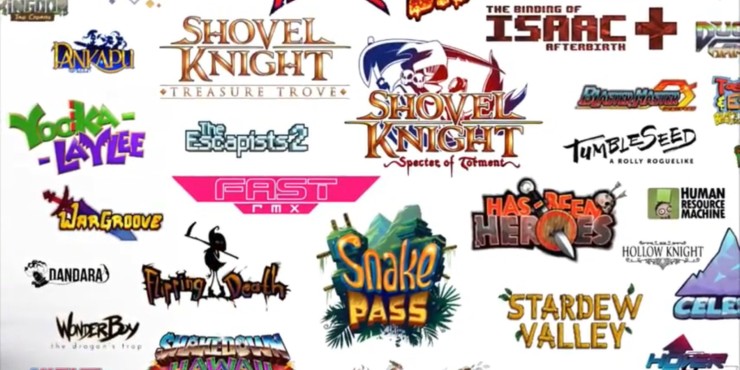 A surprising number of them are either exclusive, or hitting Switch with exclusive features.
Nintendo had announced that it would today reveal a lineup of exciting indie games coming to the Nintendo Switch by the end of 2017, and today the company made good on that promise with a half-hour stream that revealed interesting new titles from familiar developers, as well as recent favorites from some of the biggest indie stars.

Rather than waste everyone's time trying to give you impressions of games I haven't yet played, I'll start by pasting the description of highlights from a press release that Nintendo kindly sent me:

---
Thimbleweed Park Releases This March
February 27, 2017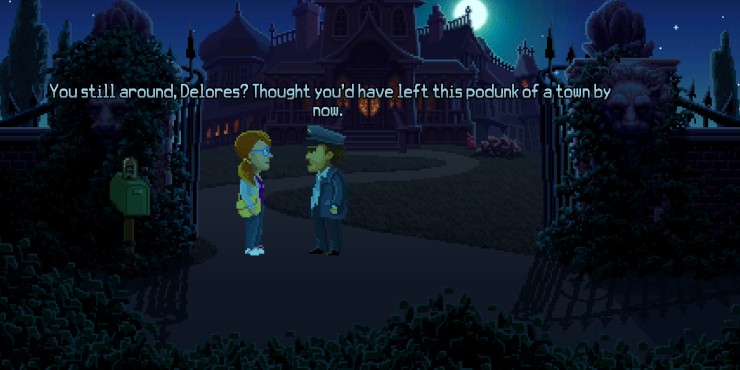 You'll be able to play it on PC, Mac, Linux, or Xbox One. Choice is good!
Around two years ago, Ron Gilbert (known for Maniac Mansion and Monkey Island, among others) and friends announced that they were prepared to make a new graphic adventure game. They just needed their potential fans to put forth some of the money, for a Kickstarter campaign.

Fans responded with open wallets, and now here we are: just over a month away from the release of that game. Its title is Thimbleweed Park.

---
TinyBuild Games Announces Graveyard Keeper
February 24, 2017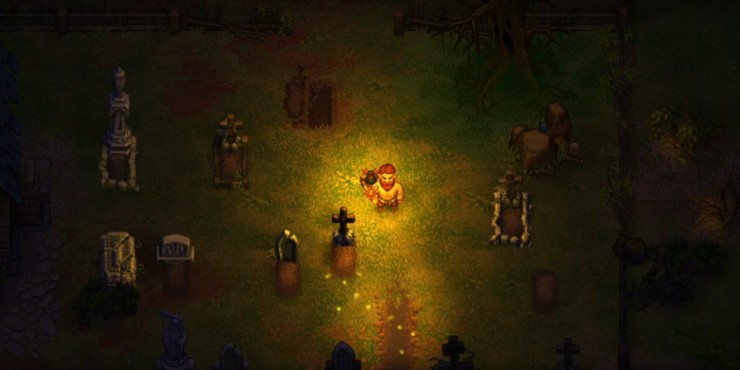 The developers of Punch Club introduce a game where dead bodies are your business, and business is good.
Later this year, you'll be able to manage your own virtual graveyard and hopefully build a fortune on the misfortune of others. That will be possible because Graveyard Keeper, the new project from Lazy Bear Games (previously best known for Punch Club), is on its way to PC and Xbox One.

In a press release issued this morning, TinyBuild calls Graveyard Keeper "the most inaccurate medieval cemetery management sim of the year," and it's difficult to find fault with the claim. That unusual description also suggests that there's a humorous streak running through the whole business. And really, why wouldn't there be?


---
Snake Pass Slithers to Consoles and PC This March
February 23, 2017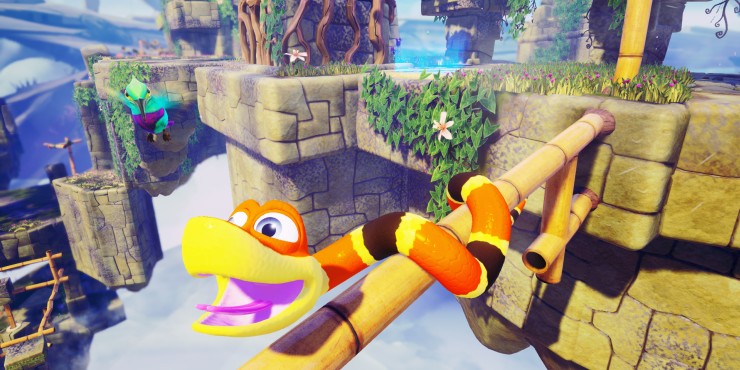 The developers at Sumo Digital decided it was time for something a little different.
If you recognize the name Sumo Digital, congratulations: that means you've either been playing or reading about some great games. The rather large independent studio has partnered with numerous publishers over the years, and the typically memorable results include the likes of LittleBigPlanet 3 and Sonic & All-Stars Racing: Transformed. Now, the studio is publishing its own upcoming effort, the slithery platformer known as Snake Pass.

---
Big Talent Is Hard at Work on Cat Quest
February 22, 2017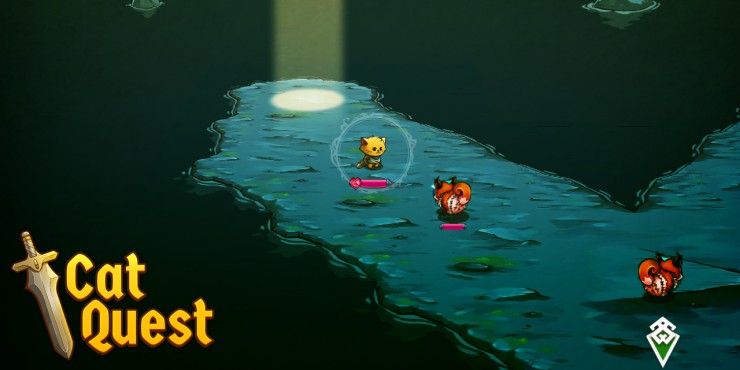 They're calling it the purrfect action-RPG...
Not all action-RPGs are created equal. Some are clearly superior, and logic dictates that any action-RPG that stars lethal felines would be top-tier stuff. For that reason, I am cautiously optimistic that Cat Quest will be worth a look at some point.

Coming at players in the fourth quarter of this year, Cat Quest will be available for mobile devices and for Steam, with cross play supported. Other features include a fully explorable open world, real-time combat, "immense" amounts of loot, and cat builds that you can customize to enhance magic or general combat abilities. Also, there's the promise of cat puns everywhere. I like the sound of that!

---
Shift Happens Arrives on PC and Xbox One
February 22, 2017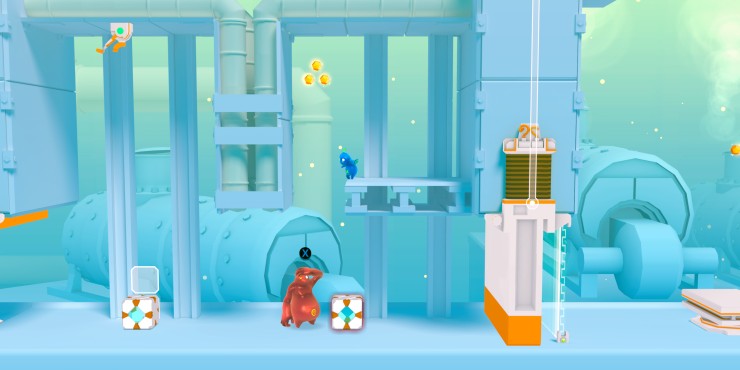 Looks like it could be the perfect couch co-op game to play with your lover. Or just a good friend.
Some games get me on their side right out of the gate, just by having a super clever title that I can't resist. Shift Happens is one of those games. I've never actually played it, but I love its name and you should too.

Shift Happens is more than just a title, though. It's a platformer that you can play with a friend. There are 40 stages, spread across four worlds, which I'm guessing (and available screenshots seem to confirm) is a clever way of saying that you get to see only four truly distinct environments and will spend about 10 stages in each one. But whatever. It sounds like the main draw here is the gameplay.

---
Additional Articles:
[01] [02] [03] [04] [05] [06] [07] [08] [09] [10] [11] [12] [13] [14] [15] [16] [17] [18] [19] [20] [21] [22] [23] [24] [25] [26] [27] [28] [29] [30] [31] [32] [33] [34] [35] [36] [37] [38] [39] [40] [41] [42] [43] [44] [45] [46] [47] [48] [49] [50] [51] [52] [53] [54] [55] [56] [57] [58] [59] [60]