About Me:

I knew at an early age that I wanted to make a career out of writing about games, and now I have. You'll find most of my stuff right here on HonestGamers, of course, but don't be surprised if my name pops up elsewhere. Living out my dream keeps me very busy, and I wouldn't have it any other way!
---
The Wii Shop Channel Shutdown Signals Dark Times Ahead
January 30, 2019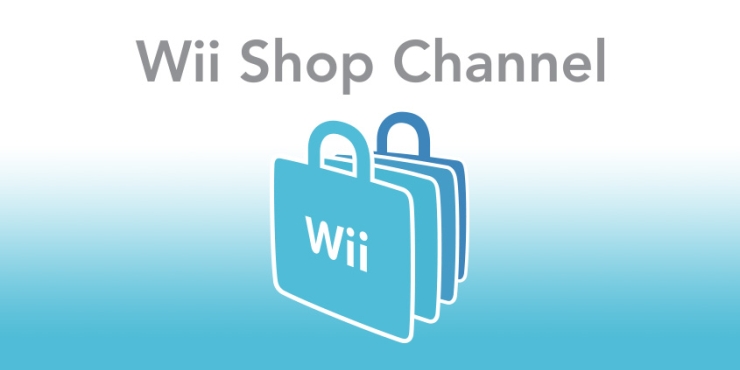 Nintendo needs to show more respect for the games it lets you purchase.
I have no personal interest in getting a tattoo, for numerous reasons including the fact I am a wuss and hate needles, but I have occasionally wondered what image I might have printed on my body if I were to make an exception. I believe I've finally narrowed it down to a 1up mushroom or (just to be ironic and amuse myself) an invincibility star. You can see what those two things have in common: Nintendo. I'm a huge fan, and so this is probably the most "anti-Nintendo" post you'll ever see me write. But I have a reason.

---
Another Life Update
November 19, 2018
I feel like it's time to update you all on what all I'm doing with my time, both on and off the site.
For the last month or so, I have been without regular work. This is a condition that was unexpected, but necessary, and I hope it will persist. That is, I hope it will persist on my terms.

For a year almost to the day, I was working as a cashier at Walmart. That job may have helped pay the rent, but it was detrimental to my health in ways I didn't even realize until finally the stress became too much and I had to quit one morning instead of starting my shift. Within days, several physical symptoms that I had been fighting cleared up or severely diminished, so that now I am feeling much healthier in general (though not without facing some lingering effects related to the stress).

---
Family Emergency Redux
August 23, 2018
Sequels suck.
My dad was out of rehab, following his surgery two weeks ago, and was enjoying the leisurely life back home. But something--possibly doing dishes as recommended for therapy, though that is uncertain at this point--has caused his fusion to slip, which requires another serious surgery which may happen tonight or tomorrow depending on surgeon availability. I am traveling once more to be with my mom and dad at this time, and will again be mostly unresponsive and unproductive on the site for another little while (actual length of time to be determined). Thank you for your understanding!
---
Family emergency
August 06, 2018
Sorry if Iím not responsive for a few days.
I am typing this post on my phone, in a hospital waiting room halfway across the state from my apartment. So I will keep it brief...

While fighting Oregon wildfires on farmland where he works (or adjacent to it), my dad was driving a Caterpillar vehicle. It got caught on an embankment of some sort and rolled over. My dad was in the cab and avoided being crushed but was still seriously injured. He is scheduled for surgery tonight on his spinal column, but that may be pushed back some and maybe even until tomorrow.

---
Here's why you shouldn't buy Megaman Legacy Collection 1/2 on Nintendo Switch
February 19, 2018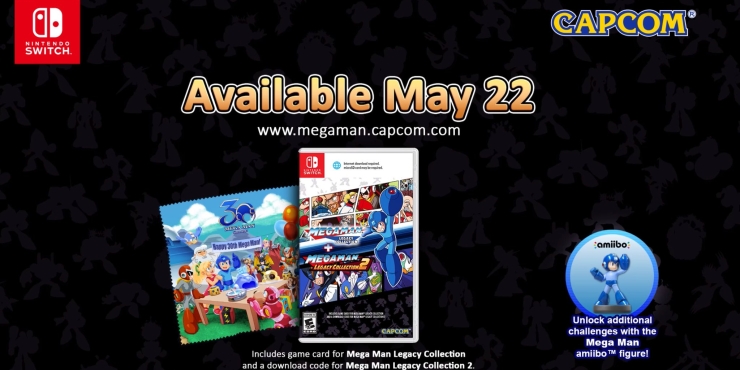 Capcom may have just stumbled upon the absolute worst possible way to bring Mega Man to Nintendo Switch.
I can tell I'm not going to be able to move on with my day until I compose a blog post on this topic, because I'm simply too angry to let the rage fester inside my head, so here goes: Capcom has announced a physical release for Megaman Legacy Collection + Megaman Legacy Collection 2 on the Nintendo Switch. The compilation will retail for $39.99 MSRP, and will be shipped on a single cartridge. It will release this May in North America. Included on the cartridge is Megaman Legacy Collection, plus buyers will receive a key they can use to tie Megaman Legacy Collection 2 to their Nintendo account and download it onto their system memory or an XD card. There are notifications to that effect on the front of the box.

---
The Myth of the Perfect 10
November 20, 2017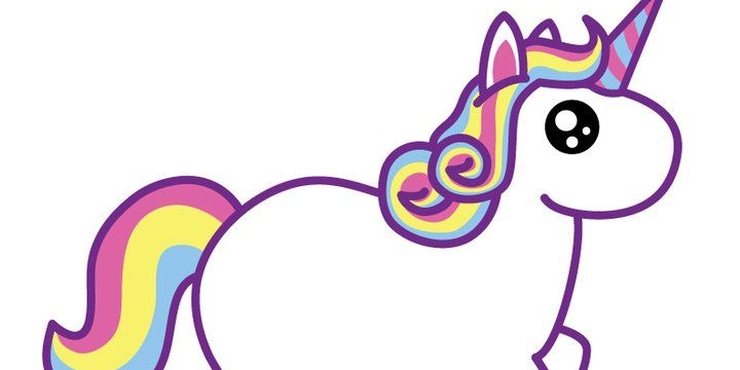 No game is perfect. Everyone knows that. So... 9 out of 10!
Objectively, no game is perfect. You know it and I know it.

When a critic reviews a game, sometimes you'll see an accompanying score of 10/10 (or 5/5 in this site's case; there are all sorts of scale). Some readers will call this the "perfect 10," but that's a misnomer. No game is perfect, remember?

Why do some critics award 10/10 when clearly there's no such thing as a perfect game? Why do some critics balk at the notion. I worked briefly at an outlet where critics weren't allowed to award 10/10 scores, because games can't be perfect.

---
Review Views Have Reset
October 24, 2017
An uncommon hiccup led to wonky tallies, so everything has been reset.
One of you today pointed out to me that review views are really messed up, to put things mildly. I looked into the situation, and unfortunately it appears that when the site was having some issues with page loads a while back, a review page partially loaded and successfully ran a partial query, which resulted in every review record being updated to show 1689 views. That's my best guess at the problem, anyway.

The resulting data was even less useful than if that column in the database had simply been wiped completely, so I went ahead and reset every value to 1 (which is the default instead of 0, for boring reasons I won't outline here). They'll start going up from there, as reviews are viewed.

---
Additional Articles:
[01] [02] [03] [04] [05] [06] [07] [08] [09] [10] [11] [12] [13] [14] [15] [16] [17] [18] [19] [20] [21] [22] [23] [24] [25] [26] [27] [28] [29] [30] [31] [32] [33] [34] [35] [36] [37] [38] [39] [40] [41] [42] [43] [44] [45] [46] [47] [48] [49] [50] [51] [52] [53] [54] [55] [56] [57] [58] [59] [60] [61]