About Me:

I knew at an early age that I wanted to make a career out of writing about games, and now I have. You'll find most of my stuff right here on HonestGamers, of course, but don't be surprised if my name pops up elsewhere. Living out my dream keeps me very busy, and I wouldn't have it any other way!
---
Do Consumers Really Have Time For This Week's Hot New Mobile Games?
November 07, 2016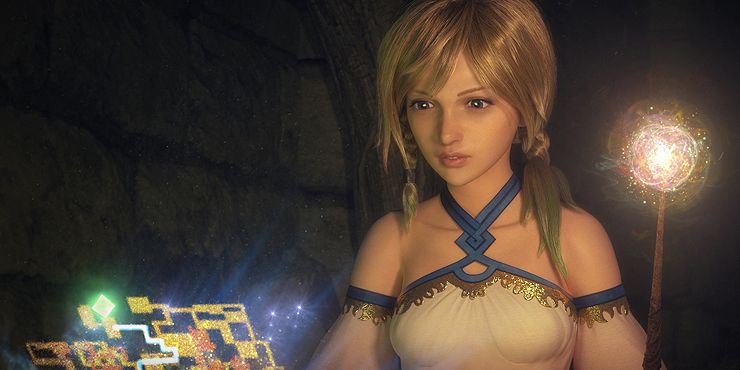 As more time-consuming games drop, is a free-to-play marketplace sustainable?
At some point and for some reason (I think there was the promise of free in-game loot), I gave Square Enix permission to email me about its upcoming free mobile game, Guardian Codex. Today, I received a note in my inbox letting me know that the game is "upcoming" no more; you can download it right now from the App Store.

This was good news, so I downloaded and installed the game on my iPhone. The email mentioned that I can sign in daily for Codex Credits, which presumably will last during an introductory period while the game sinks its claws into me. That's a nice reward for my early interest. And yet, even though I have installed the game and it is taking up space on my phone, I'm not sure I will ever actually play it.

---
Nintendo Shares First Details About New Console, the Nintendo Switch
October 20, 2016
Here is the official information straight from Nintendo, to pair with any rumors and speculation you're currently enjoying.
I don't see any point in rewriting things and getting them all wrong, now that Nintendo has revealed the NX (now officially and appropriately called the Switch, so I'll just be lazy/smart and share the press release the company issued this morning around 7AM (PST):

---
Developer Q&A: Ohayou! Beginnerís Japanese
October 11, 2016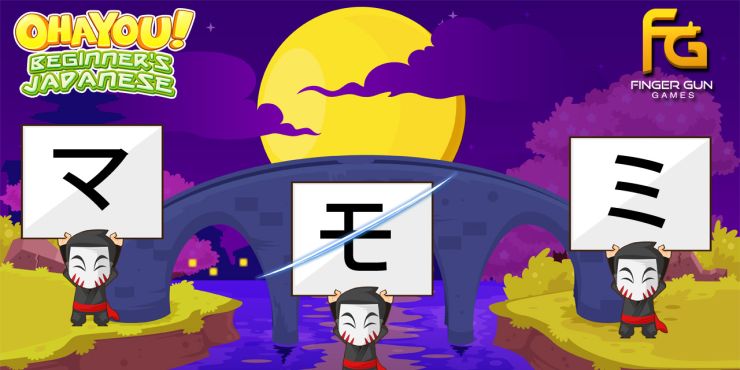 We check in with the game's developer to see what we should expect from the upcoming educational title.
Finger Gun Games, a two-person development team consisting of Cordero Wilson and Samuel Skidmore, has announced that its next project is Ohayou! Beginnerís Japanese. The title, due this Fall, is an educational game that aims to help players as they strive to learn and practice Japanese.

You can view a recent trailer if you would like to get a glimpse of the game in action. I watched it myself and, since I'm interested in learning Japanse and also like to see developers continuing to support Wii U, I had some questions that quickly morphed into a Q&A with Cordero Wilson.


---
Q: What made you decide to develop a game that teaches players Japanese?
---
Slight Site Tweaks
October 07, 2016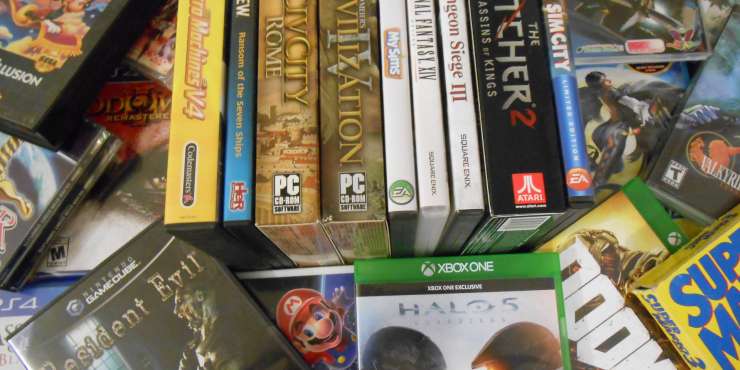 I just made a few tweaks to the site.
The site needed some slight changes, so I made them. Here is a roundup of stuff I changed today:



The site's main background image. Although a quick look at the site's front page tends to show that most new reviews coming through the site are for PC games, courtesy of both staff/freelancers and standard contributors, I've seen the occasional comment online from people who said the site really isn't for them because we don't cover PC games. The new background image includes a number of PC titles among the mix, and also some other games that have been a big deal on the site in particular over the years.

---
Spring Breakers review
September 26, 2016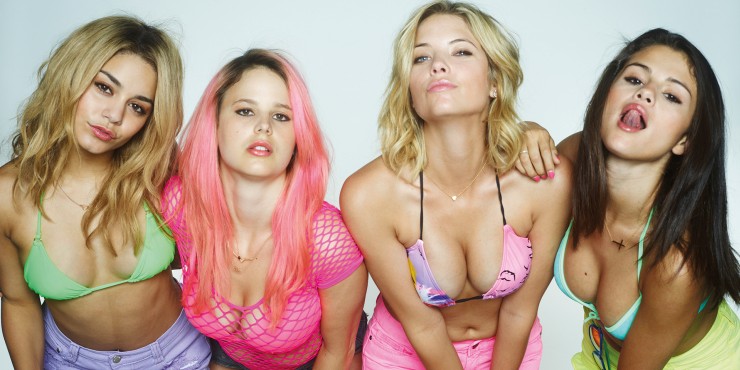 Debauchery and satire and boobs collide in this divisive film from Harmony Korine.
Spring Breakers is the sort of movie that a person doesn't quickly forget, having once seen it. Unfortunately, that's not necessarily a compliment.

The premise is that four young girls are aching to get away to the Florida vacation spots on spring break. They've been good little college girls, but now they want to experience something different from their every-day drudgery. Unfortunately, they don't have a lot of money saved up for the big event, and so they steal a professor's car and hold up a diner and suddenly they're flush with cash... at least to a point that will allow them to take the vacation.

---
Bloodstained: Ritual of the Night Slips to 2018
September 08, 2016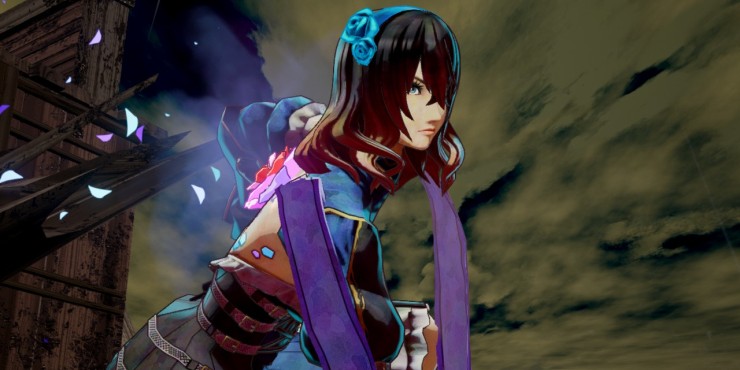 The crowdfunded platformer needs more time and development love to really shine.
Today, Bloodstained: Ritual of the Night backers received an important update, which notes that the game is no longer scheduled for release in 2017, as originally planned. Instead, it will most likely arrive in 2018.

"To ensure the game meets his quality standards, IGA is bringing on additional developers and has moved his estimate for the game's release back to the first half of 2018," notes the update.

---
Nintendo Will Bring Super Mario Run to iOS This December
September 07, 2016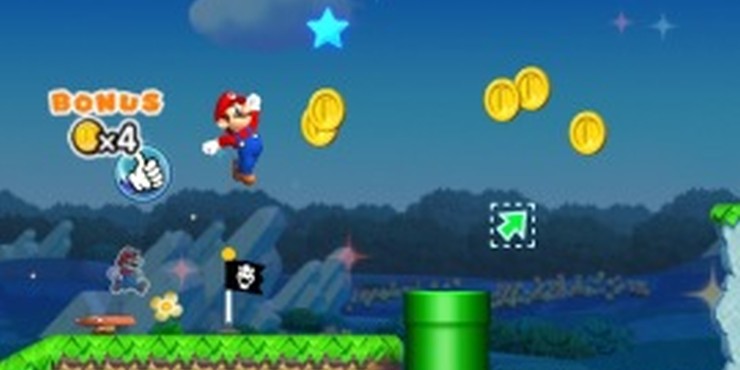 It's an endless runner, done Mario-style.
When Nintendo announced that it would be bringing its titles to iOS, people started talking excitedly about finally playing Super Mario Bros. on Apple's popular phones. It would never work, I said. Those games require precise controls that aren't possible with a touchscreen.

So far, it looks like I was sort of right... but so were the people who were thrilled by the notion of Mario on iOS. Nintendo announced today that it will release Super Mario Run in the App Store this December, ahead of the previously announced Animal Crossing and Fire Emblem games that are now due to arrive sometime by the end of this coming March (which represents a slight delay).

---
Additional Articles:
[01] [02] [03] [04] [05] [06] [07] [08] [09] [10] [11] [12] [13] [14] [15] [16] [17] [18] [19] [20] [21] [22] [23] [24] [25] [26] [27] [28] [29] [30] [31] [32] [33] [34] [35] [36] [37] [38] [39] [40] [41] [42] [43] [44] [45] [46] [47] [48] [49] [50] [51] [52] [53] [54] [55] [56] [57] [58] [59] [60] [61]