Video Games and Plot: The Oil and Water of Our Generation
April 10, 2017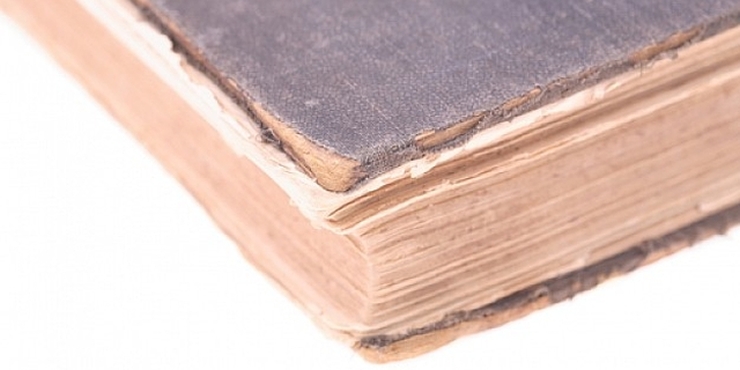 | | |
| --- | --- |
| | Let me tell you why I think video games are a poor medium for storytelling... because apparently I hate myself today. |
In the past, Iíve written to express my distaste for video game stories. Over the years, it has become clear that I am in the minority. Most gamers seem to think stories in games are freaking fantastic, to the point where they will rail against a game I love because it doesnít happen to have a sufficiently compelling narrative. So today, I thought I would come back with an old opinion of mine: video game stories usually are ineffective enough that I wouldn't mind if they weren't there at all.

I said ďusuallyĒ just now, but the reality is I canít think of a game story I genuinely loved, without reservations. Thatís after playing somewhere around a thousand games across a wide variety of genres. My problem, I suppose, is that I appreciate a good novel too much. Iíve read hundreds of those over the years, as well, and my overall impression is that even a thoroughly disappointing novel tends to do a better job of telling a story than the sort of video game that will win big at industry awards shows.

Consider the games people praise for their stories these days. One recent example that comes to mind is The Walking Dead, from Telltale Games. I believe its second season (the one that swept awards shows) was written by none other than Gary Whitta, a talented writer who has penned numerous compelling screenplays. He knows how to tell a story that makes a good movie, and he has written at least one novel that I know of. He was a natural choice to write for Telltale Games, and by all accounts, he did a great job.

But letís not kid ourselves. The ďvisual novelĒ is, by definition, a novel with images. To craft compelling characters, the developers must take away the playerís agency for long stretches of time. As that player, youíre hunkered down in front of a computer screen, reading a novel with nice illustrations and making the occasional choice. You might have to play through a quick-time event now and then. When you make a choice, there might even be a timer. But mostly, youíre just reading a simplified novel. Youíre barely ďplayingĒ at all.

I think the visual novel is worthwhile. Iím happy to see the genreís popularity increasing, and itís terrific that people enjoy those stories. But I have a hard time even counting them as games, any more than I count those old choose-your-own adventure books as games. And my main reason for that is the playerís lack of agency. You can only impact a storyís outcome in the way that the director intended. You can perhaps choose from three or four scripted choices, or even as many as 15 or 20. But to a certain extent, the greater the number of pre-scripted events you can choose from, the weaker the story becomes. Thatís because the story still follows a certain flow. As the writer, if you allow for a few variables and write with a few possible outcomes in mind, everything becomes a little bit weaker as a result. Thatís because you canít quite commit to any of those outcomes. You canít build toward those outcomes from the very first page, unless those outcomes are similar enough that they become dissatisfying. Character development, arguably the most difficult (and important) part of writing a compelling novel, becomes an even greater challenge.

When I think about story in video games, then, I chop the visual novel right out of the running. I look at the other games: the shooters, the adventure games, the action games. I think about stuff like Assassinís Creed, or Call of Duty, or Super Mario Bros. or The Witcher or The Legend of Zelda or whatever else. Those are all games and franchises that I enjoyed a great deal, but mostly I enjoyed them despite their stories. I enjoyed them for the parts that felt like playing a game, not so much for the moments I spent watching cutscenes.

Thatís my other big problem with stories in games: they get in the way of the play. If I raid a bandit camp and rescue a trinket, the first problem is that I will probably do something similar 20 or 30 times before I reach the gameís closing credits. So any related narrative ceases to feel like a proper reward. But letís pretend for a minute that I think that fetch quests with narrative excuses amount to fantastic storytelling. Iím still left with the trouble that it falls into a formula. I know that the hero will wander into the bandit camp. With difficulty, he will fight 20 or 30 goons and then retrieve the precious bauble. This accomplishment will trigger a moment of introspection, or a few witty lines of dialogue, and then he will head back to the castle or whatever. A point on the map will trigger the next bit of exposition, which might well involve another bandit camp. The process doesnít feel organic, and I canít break free of it because too much choice adds a bunch of demands to the gameís development.

What if, during that raid on the bandit camp, I decide that Iím sick of raiding bandit camps? What if I want to go fishing? Maybe the game has mechanics in place to let me do that, but I know that nothing significant will likely come of it. To make events continue, I must clear out that bandit camp. Even if I spend 20 hours enjoying other aspects of the game, the plot is essentially on hold until I best those bandits. And when I do save the day, I canít direct the scene to my liking. If the villain appears, I canít pull out a gun and shoot him. I canít whistle to my comrades who are waiting in the bushes, to stop the villain from speaking his lines and fleeing the scene. What Iím really getting are chunks of a barebones novel, with strict gameplay segments to separate them. I canít become invested because the point of the medium is to let me have choice and the only thing the story ever does is wrest control out of my hands.

The type of video game that I actually feel comes closest to offering good storytelling is the open world game. Thatís because it has moments where I get to create my own story, as the player. In Grand Theft Auto V, the first night I played it, I assumed the role of a young black man named Franklin. I walked down the street, innocent of any wrongdoing but wandering in a bad part of town. A police cruiser drove by, and suddenly my wanted level went up by one star. I hadnít done anything, but suddenly I was on the radar and it was time to beat a hasty retreat. So I ran down some streets and finally I shook off my pursuit. It was an unscripted moment, and it felt like a video game was finally telling a real story.

Grand Theft Auto V has other moments that are more like traditional, however, like when youíre playing as Trevor and you have to torture a potential informant to find important information. I didnít want to do any of that, but my only choices were which implements I used to extract the information. Because I was completing a ďstoryĒ mission, and thatís just how things had to go. This, to me, is ineffective use of the medium, and yet those scenes are the ones people will remember, the ones they probably have in mind if they argue that Grand Theft Auto V tells a good story.

So like I said, I donít like video game stories, particularly. I donít think they play to the mediumís strengths, and I know that game stories I donít care for arenít the result of developer ďlaziness.Ē Those developers work their tails off, and each option they give you could affect the game in dozens of different ways and introduce hundreds of hours of work that would blow the budget out of the water and prevent the game from shipping at any point during the next decade. Thereís not a lot anyone can do about that, and itís unfortunate. It also means that some guy sitting at his desk for a few hundred hours has a better chance of telling a memorable, truly effective story than a team of 300 or 400 people who work on a video game for 5 years.

I like video games. I adore them, even. But thereís a fair chance Iíve played through the game that has the story you loved and I just wasnít impressed by the plot in the slightest. Iím glad you liked it. And now you have a better idea why I probably didnít!