Here, you'll find up to 20 of the most recent posts from the people I follow. Only public results gleaned from the last 200 overall posts to HG Blogs will be displayed. If you see no results below, that means I'm not following a lot of people, or the people I'm following haven't been active in a long while, or they simply aren't sharing their posts.
---
I'm Still Alive, 2/15/23
Posted February 15, 2023 by JoeTheDestroyer
| | |
| --- | --- |
| | Now with more surreal RPGs |
I'm still here, I'm still writing. However, work is kicking my ass pretty soundly. I was able to get my crew's population up, only for it to dwindle again, which has led to the occasional 12- to 14-hour days and not a lot of energy for anything but light gaming and sleeping. And sometimes reading.

Where reading is concerned, I got through a handful of books recently:

---
The latest in my really infrequent blogs
Posted February 09, 2023 by overdrive
| | |
| --- | --- |
| | Loaded with new games, since I've finished most everything I was doing back whenever I last did this. |
Things I'm playing at the moment. In alphabetical order.

Assassin's Creed: The Ezio Collection: So, when PlayStation Now and Plus merged, one of Sony's selling points was that Ubisoft was moving a huge portion of their library over to it. Included in this eventually was virtually the entire AC series. The first game never came over and Valhalla was there initially, but got removed. Hopefully, the rest of its 3950720394 games that all have come out in roughly a decade remain there for the foreseeable future because I'm really digging the experience.

---
Jerec's games of Q4 2022
Posted January 01, 2023 by jerec
| | |
| --- | --- |
| | Probably the last of this style of post. Not sure how I'll track it next year. |
COMPLETED

Man, only completed two games in this quarter, and then became unfocused and kept adding games...

13 Sentinels Aegis Rim (PS4)

---
Games I Played This Year That Kicked Ass 2022
Posted December 30, 2022 by JoeTheDestroyer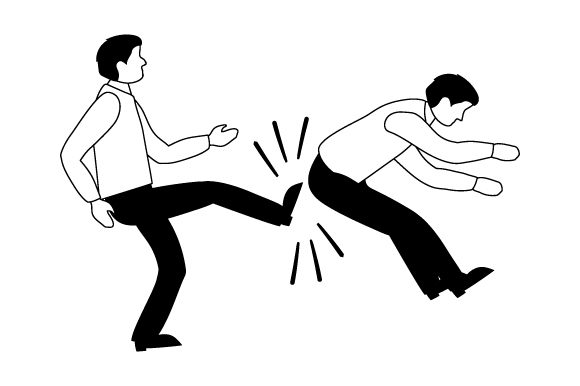 | | |
| --- | --- |
| | Many rumps were booted |
It's that time again: The Year in Review! I played a lot of great stuff this year, with the occasional spots of meh-ness. Honestly, it felt like a long year. I'm looking back on this list and thinking, "Man, that was this year?" Honestly, Gato Roboto and Football Game feel like two years ago at least.


2021 OMISSION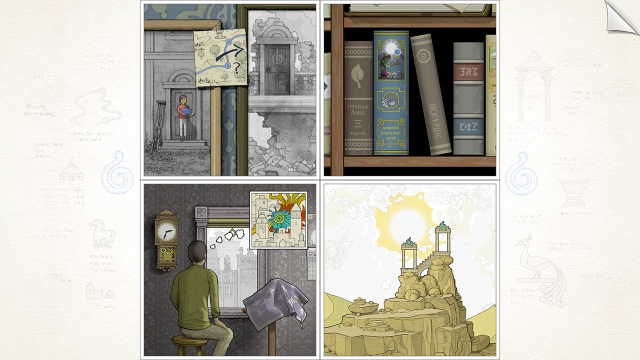 Gorogoa (PC)
---
2022's Halloween haul
Posted October 01, 2022 by JoeTheDestroyer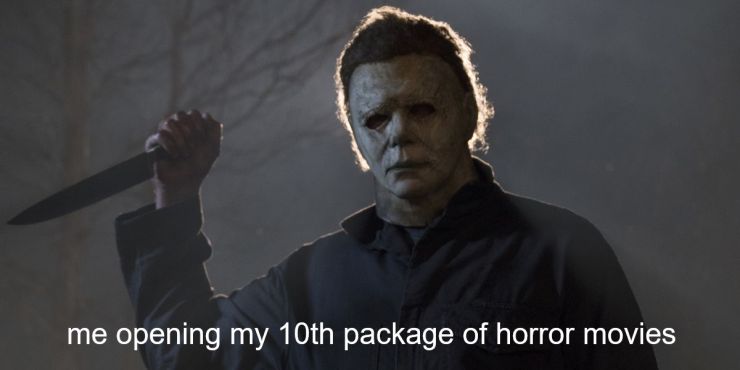 | | |
| --- | --- |
| | No money for Steam sales, I guess... |
I am a notorious physical horror movie hoarder. I call myself a collector because that sounds better. Every year, I hit movie sections at pretty much any store that carries movies and isn't grossly overpriced, while also ordering a bunch from websites like Arrow Video, Vinegar Syndrome, Kino Lorber, and Scream Factory. This year's haul is tremendous and will probably take me until next October to fully polish off. What did I land this time around?

After Midnight
Annabelle Comes Home
The Asphyx
Baba Yaga ('70s giallo)
The Battery
The Black Belly of the Tarantula
The Blob ('80s)
Body Melt
Body Parts
The Cabin in the Woods
The Cabinet of Dr. Caligari
Candyman: Farewell to the Flesh
Cannibals
Carved: The Slit-Mouthed Woman
Cinderella (South Korean)
The Cloverfield Paradox
The Convent
---
Jerec's games of Q3
Posted September 30, 2022 by jerec
| | |
| --- | --- |
| | Jerec buys a PS5, loses 2 months of his life to another Xenoblade game, and returns to Monkey Island |
It's hard to believe that three months has gone by since my last update. In that time, I bought a PlayStation 5. I now have all the current gaming systems (for the first time in about a decade, as I skipped the Xbox One last gen).

FINISHED

Xenoblade Chronicles 3 (Switch)

I started this game on release date, and pretty much played nothing else for 125 hours until this game was beaten. This was an absolutely incredible game. I love the characters, the journey they take together, and the way the circumstances of the world are revealed was just amazing. Eunie is the best character. Loved the battle system, the music. I did leave a few side quests unfinished, but I'll be dropping back into this later when the Expansion Pass is finished.

---
I'm not dead, just busy.
Posted September 21, 2022 by JoeTheDestroyer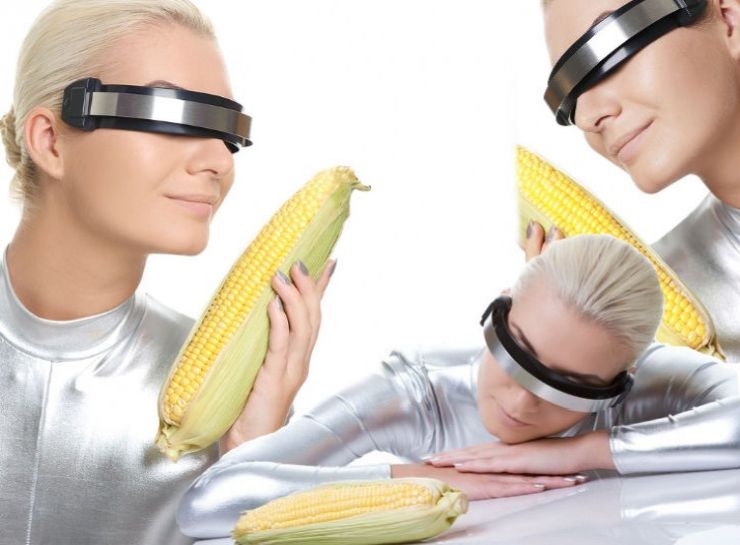 | | |
| --- | --- |
| | A list of things to expect |
Yes, I'm still alive.

Yes, work has been a lot.

Yes, I'm still playing games. It's just been difficult to balance work, playing, family, horror movies, and writing of late while also getting sleep.

No, I haven't touched that swarm game I'm supposed to review. I will eventually, though.

Yes, I've finished Rise of the Third Power, and it is awesome and will be reviewed soon.

Upcoming reviews:
Crowd Evolution! (Android)
Rise of the Third Power (PC)
Valdis Story: Abyssal City (PC; rewrite)
Disgaea 2: Cursed Memories (PS2; rewrite)
Ys I & II Chronicles+ (PC)
---
An update on gaming
Posted September 09, 2022 by overdrive
| | |
| --- | --- |
| | Since it's been something like four months |
I do suck at things like blogging.

Elden Ring continues to be the late-spring, all-summer project. Up to about 170 hours into its world and still loving it -- even if the voices in my head are telling me to get to the end of it, damnit! Took advantage of the patch 1.06 addition of an NPC to invade in order to get to Mohgwyn Palace without doing online invasions or finding the teleporter in the Consecrated Snowfield. There, I'm close to the fight with Mohg and have done everything in that blood-covered place other than this one blood lake area with a bunch of those damn giant bird monsters. Main reason I didn't go there was because after beating a bunch of enemies, I found out this place is level-grinding heaven and I didn't want to risk losing all my runes.

---
Jerec's Games of Q2
Posted July 01, 2022 by jerec
| | |
| --- | --- |
| | Because doing this every month was getting pointless. |
I noticed with my March update that it was very similar to my February update, and I didn't finish any games. And also at that point, I think I was about 75% of the blog posts on the front page. I decided dropping back to every three months might be better. Game progress is still fairly slow, but that's to be expected.

FINISHED

Muv Luv Unlimited (Vita)

I cleared this sometime in early April. Progress through the primary route was erratic, but once I got to a certain point I just kept going. Fortunately for this one, the other endings really only diverged late in the story so it didn't take much time to wrap everything up. I've got another Muv Luv VN but I think it'll be a while before I tackle that. I have to keep to my one VN at a time rule.

---
The progress thing which I've forgotten to do for ages.
Posted May 06, 2022 by overdrive
| | |
| --- | --- |
| | Hunting down that ring. |
Let's see. There was the attempt at Nioh which is on hiatus. I'd say potentially permanent hiatus, if not for the fact I've purchased its DLC and that means it's a bit too much money invested for me to just give up. I loved it initially, but as time went on, I found it to be repetitive with a lot of side quest missions that just weren't fun at all. I didn't like how, every time you went to a new land, you had to start collecting Kodama again in order to heal more that 3 times for free before needing to burn through your stock. The boss fights tended to annoy me -- I think the last handful I fought (Giant Toad, Ogress and Okatsu) were all road blocks for some time (at least the first two; Okatsu wasn't that bad) and whatshisname in the burning building level was no better. I love FRO
---
Jerec's Games of March 2022
Posted March 31, 2022 by jerec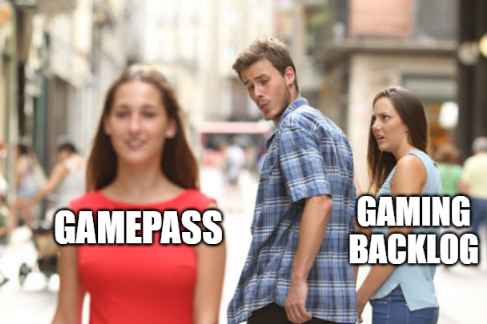 | | |
| --- | --- |
| | A new console enters the ring! |
I didn't finish anything this month. I wasn't sure I'd even continue this monthly write-up as my focus was more split than ever. I bought an Xbox Series X this month, with a subscription to Gamepass. I've been sampling some stuff here and there. Not going to feel pressured to finish anything on Gamepass unless it really does resonate with me though. I loaded up my 360 for one last time to put all my save files in the cloud so I could get them on the Series X. The Xbox 360 is now retired, back in its box. It might prompt me to finish off some of the old 360 games I abandoned back then. Maybe.

IN PROGRESS

Triangle Strategy (Switch)

---
Jerec's Games of February 2022
Posted February 28, 2022 by jerec
| | |
| --- | --- |
| | Visual Novels, Fire Emblem, and Ys - Oh my! |
FINISHED

Fire Emblem Fates: Birthright (3DS)

This, I admit, took me a lot longer than it should've. And because this was marketed as three games, I get to mark my completion of one of the story paths as a game completion. I'll be back to play Conquest and Revelation in the future sometime. I don't have much to say on this. The story is pretty forgettable, but the combat is *chef kiss*

Ys: Oath in Felghana (Steam)

---
Jerec's games of January 2022
Posted January 30, 2022 by jerec
| | |
| --- | --- |
| | Still doing this! |
This was a pretty good month for game progress. I had the first week off, and I'm getting used to my new job so I'm not coming home so tired as often.

FINISHED

Mass Effect 3 (PS4)

---
I've changed my name from pickhut to dementedhut
Posted January 10, 2022 by dementedhut
| | |
| --- | --- |
| | A few reasons why |
Just wanted to make a small, quick post about it in case anyone is confused.

Quick, short reasons why:

-I've had the name since the very, VERY early 00s on various sites, message boards, and online gaming accounts, but I just got tired of using it. Also, from my experience, it's very easy for people to make fun of the name when they see it for the first time. ("Hey, it's Pizza Hut!" "Oh, hey dickbutt!")

---
What the Hell Am I Getting Myself Into?
Posted January 06, 2022 by JoeTheDestroyer
| | |
| --- | --- |
| | Or Games I'm Playing Right Now |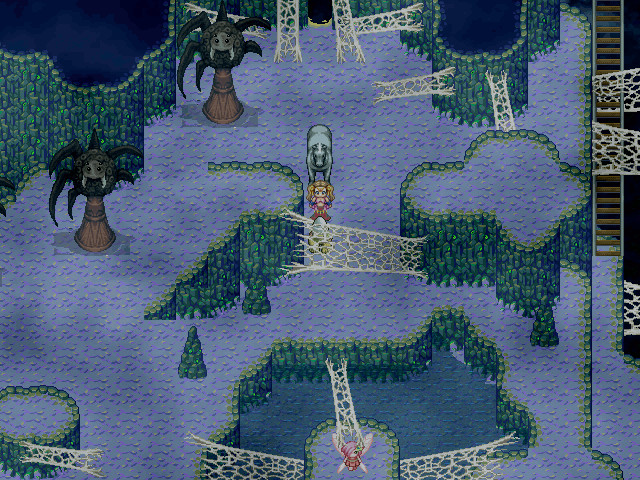 Asguaard
Not that long ago, I reviewed the Aldorlea-developed RPG
3 Stars of Destiny
. It was nothing special. You would think I'd stay away from their stuff as a result, but instead I found myself loading up this one. I'll give this game credit: it's a cut above 3 Stars. Unfortunately, it's still nothing great...
---
The Big List of Games I Beat in 2021 ENDGAME
Posted January 02, 2022 by EmP
| | |
| --- | --- |
| | Containing 50% more games you've actually heard of |
In 2020, I decided I was going to stop buying new games and declare war on the backlog. Much like the majority of gamers, I own more games than I can ever play in a lifetime but countless games I want to play get shuffled further and further to the back while the endless stream of new stuff gets stacked on top of them. It was a success! Aside from cashing in steam vouchers over Christmas that I had received as a gift, I purchased exactly zero new games, and the backlog was sufficiently injured. Any current year games I played were at the behest of constant backlog enemy Jason Venter, who even now is plotting ways to trick me into playing more visual novels. THE GOAL: Do the same thing in 2021. Block Venter. Profit.

---
Jerec's Games of December 2021
Posted December 31, 2021 by jerec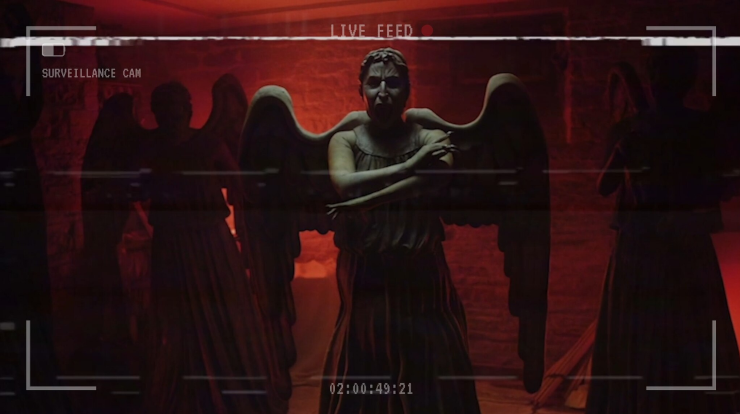 | | |
| --- | --- |
| | Managed to keep this up for a whole year! |
I've managed to keep this up for a year. I think this is about the extent I feel like writing about games these days. I have actually tried writing some reviews this year, and in an ideal world I would review every game I finished or played a lot of, but I guess that aspect of games writing doesn't interest me so much anymore. I end the year employed, and I feel lucky to have a good job particularly with this antiwork movement going on. I'm on leave right now from Christmas (back to work January 10th), so December saw a little more activity.

FINISHED

Imposter Factory (Steam)

---
Games I Played This Year That Kicked Ass: 2021 Edition
Posted December 31, 2021 by JoeTheDestroyer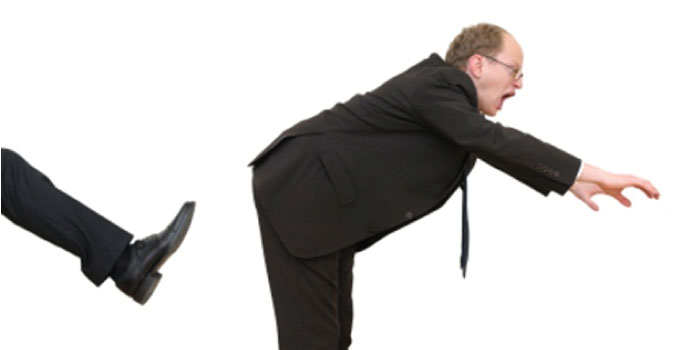 | | |
| --- | --- |
| | Lots of horror, as usual |
I don't know if it's just me, but this list feels short. I mean, in comparison to the total number of different games I played this year, this catalog feels like nothing. I blame Wild Arms 3 for soaking up so much of my time, but also my own lack of scrutiny for buying so many blah Steam titles. Thankfully, I still ran into a respectable handful of decent games, and that's gotta count for something...

Honorable Mentions: Games I Didn't Play Enough to Qualify
Fell Seal: Arbiter's Mark- A solid quasi-FFTactics that fell out of my favor because it just wasn't quite what I was looking for at the time I started it. I can see myself going more thoroughly through this one down the line...

---
Jerec's Games of November
Posted November 30, 2021 by jerec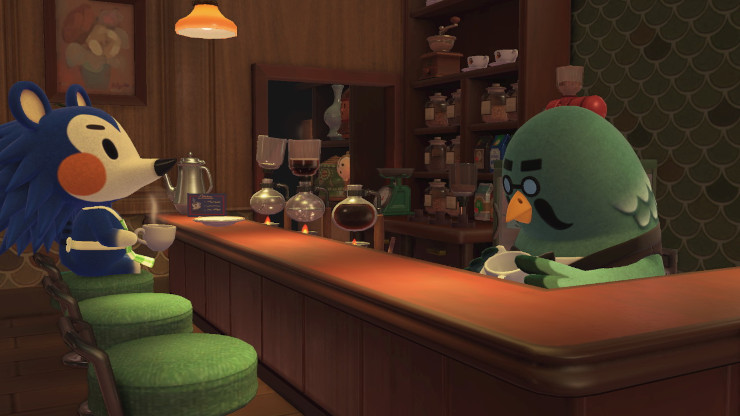 | | |
| --- | --- |
| | Animal Crossing: Newer Horizons |
Gaming progress has been pretty limited for what games I did play, and more stuff has slipped through the cracks. I keep it on my list to remind myself.

COMPLETED

Nothing.

IN PROGRESS

Animal Crossing: New Horizons (Switch)

---
The Big List of Games I Beat in 2021 pt.8
Posted November 11, 2021 by EmP
| | |
| --- | --- |
| | So many horror games. So little time. |
The post Halloween update means thereís a lot more activity than other updates because gotta play all the horror games and fill out the month. Itís also been the breaking of an unwritten rule to try and not have more than one main game in progress at once, so I have to actually finish the bloody things so I can move on to the next. I started playing a few horror-y games that I could have rushed through and got a review out to, but it turned out I didn;t need them, mso I pumped the brakes on them. Iíll talk about them anyway


//In Progress//