About Me:

I knew at an early age that I wanted to make a career out of writing about games, and now I have. You'll find most of my stuff right here on HonestGamers, of course, but don't be surprised if my name pops up elsewhere. Living out my dream keeps me very busy, and I wouldn't have it any other way!
---
Procrastination and Site Improvements
April 16, 2016
I've made some improvements to a couple of areas of the site, so I might as well talk them up!
Right now, I should be studying for my Geology 203 class. The semester's first test is coming up on Monday, and I expect to do horribly. So of course, I'm finding it difficult to buckle down and study. Instead, I made some overdue improvements to areas of the site that a lot of folks won't even notice. So I decided to make a post about them.

The first improvement is the most significant. I've updated the site's interface for browsing game listings. The series of slight tweaks is as follows:
---
My NES Wish List
April 14, 2016
Here are 42 additional NES games I would like to obtain before I stop collecting stuff for that system.
I wasn't initially planning to, but today I went ahead and put together a list of the NES games I still want to obtain, to go with my SNES wish list. It is 46 titles long (after occasional edits to remove titles I have purchased since initially making this post), and when combined with the stuff I already have, will take my collection to a total of around 300 titles.

---
My SNES Wish List
April 14, 2016
Here are 90 additional SNES games I would like to obtain before I stop collecting stuff for that system.
I love retro games. I don't play them as much as I would like, time constraints being a thing, but I do enjoy collecting them and sometimes diving into my collection and tripping down memory lane.

Today, I decided to put together a list of the SNES games officially released in North America that I would like to purchase in cartridge form. I already own more than 100 games, in cartridge or download form, so I would probably finish up with a collection consisting--between physical and digital--of around 200 games for the system. The list below includes two titles I already own in digital format that I would like to have on cartridges, but otherwise there's no doubling up.

---
Import Impressions - Dead or Alive Xtreme 3: Fortune (PS4)
March 25, 2016
This is NOT the version of the game to buy if you want to play it in English. I know that now.
It's not looking likely that I'll draft an actual review for Dead or Alive Xtreme 3: Fortune, the recent PlayStation 4 release from Tecmo. I bought the import version, and I waited through a delay or two, and today it finally arrived at my door. Then I discovered that although it will play in my PlayStation 4 just fine, I ordered the Japanese version and that doesn't include the English subtitles I was promised.

---
Console Life Cycles Don't End Just Because New Hardware Arrives
March 24, 2016
Here are a few selected lists of the games that stayed behind when hardware kept advancing...
I was having a discussion about console cycles with someone on another site (why would I even go elsewhere?!), pointing out that the PS3 has had a very long cycle and it's a bit ridiculous to expect the PS4 to repeat that accomplishment. The fellow responded by dropping this gem on me:

And by life cycle, I'm referring to when PS3 came out to when PS4 came out. I don't give a crap about the 2-3 years of additional support after a new system is released.

I was horrified to find that real people feel that way. Think about all of the great games they might be missing. It got me to wondering what games people who hold a similar viewpoint might have missed over the years. I thought it would be fun to go back and point out some of them for a variety of the more popular systems.

---
Teenage Mutant Ninja Turtles Is Looking Good!
March 15, 2016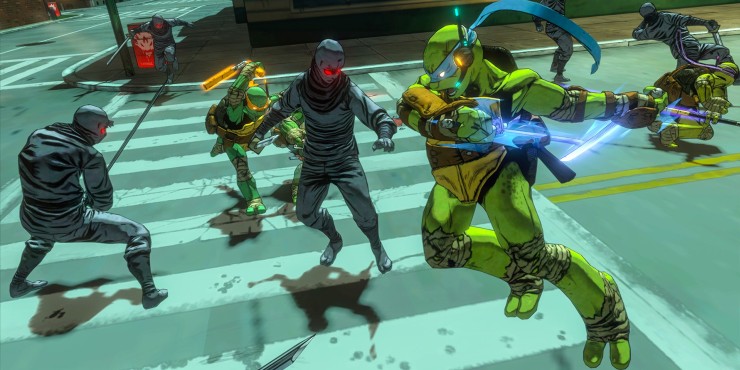 I guess that's another one for ye olde wish list...
I realized something today: I'm actually looking forward to the next Teenage Mutant Ninja Turtles game! It's developed by Platinum, and it looks like ridiculous fun. Don't believe me? Watch the 7-minute video on IGN, which shows off the first stage, skill upgrades, and even a boss battle.

You can find the video right here.

---
My Top 50 Favorite SNES Games (Early 2016 Edition)
March 05, 2016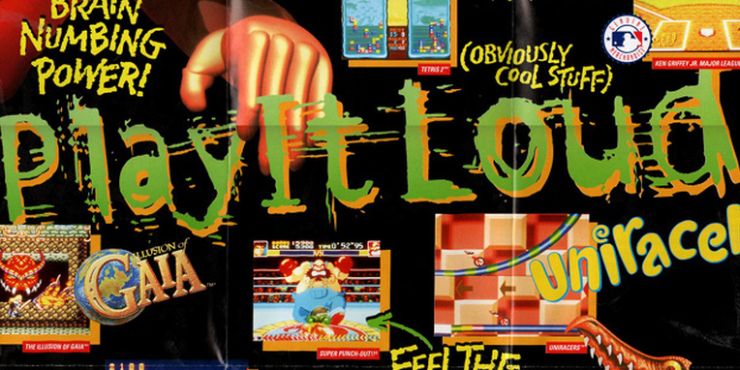 Heresy alert!
A list of my favorite 50 games for a given platform will change often. By the time I finish typing this paragraph, it could change. And yet here I am, listing my top 50 SNES games (as a belated follow-up to my list of top 50 NES games that I posted last year.

Anyway, the list of my favorite 50 SNES titles currently looks like this:

01. Super Mario Kart
02. Final Fantasy III
03. Ogre Battle: The March of the Black Queen
04. The Legend of Zelda: A Link to the Past
05. SimCity
06. ActRaiser
07. Super Mario World
08. Super Off Road
09. Darius Twin
10. Street Fighter II: The World Warrior
11. Mega Man X2
12. Uncharted Waters
---
Additional Articles:
[01] [02] [03] [04] [05] [06] [07] [08] [09] [10] [11] [12] [13] [14] [15] [16] [17] [18] [19] [20] [21] [22] [23] [24] [25] [26] [27] [28] [29] [30] [31] [32] [33] [34] [35] [36] [37] [38] [39] [40] [41] [42] [43] [44] [45] [46] [47] [48] [49] [50] [51] [52] [53] [54] [55] [56] [57] [58] [59] [60] [61]