About Me:

I knew at an early age that I wanted to make a career out of writing about games, and now I have. You'll find most of my stuff right here on HonestGamers, of course, but don't be surprised if my name pops up elsewhere. Living out my dream keeps me very busy, and I wouldn't have it any other way!
---
Recommendation: update your HG account password
June 30, 2016
My account was hacked. So it's a good time to be vigilant.
This morning, I woke up to find that I couldn't log into my account. I checked possible causes and found that someone managed to take control of my account, changed the password and name, and (for some reason) updated pickhut's Mighty No. 9 review so that a different author's name was attached and it was posted as a staff review (along with an addendum at the top, attributed to the interloper).

---
I Now Have My Associate's Degree
June 11, 2016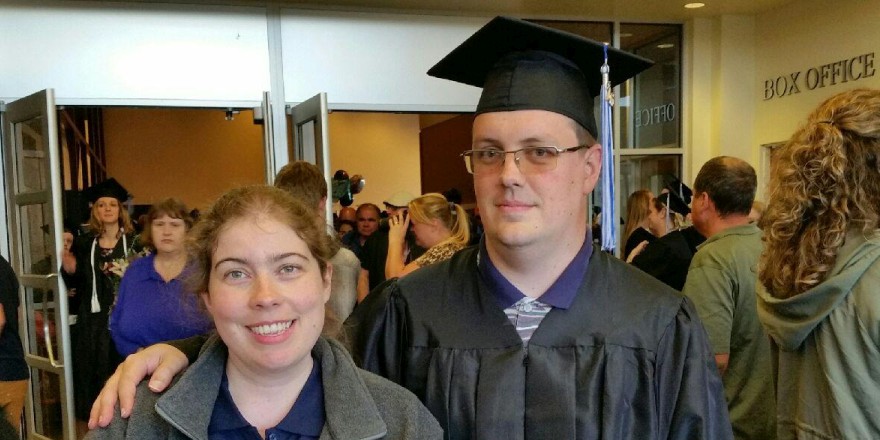 That's one more milestone out of the way. Oh, and I made another tweak to the blogs, too!
The picture accompanying this post tells the story: I just graduated from the local community college with my Associate of Arts Oregon Transfer degree, which means I'm now cleared to continue my education at any four-year college in the state. I'll actually be attending an out-of-state college online, to get my Bachelor of Arts degree in Education. So that means plenty more studying and complaining, but yesterday was still a big deal.

---
The Nice Guys review
May 20, 2016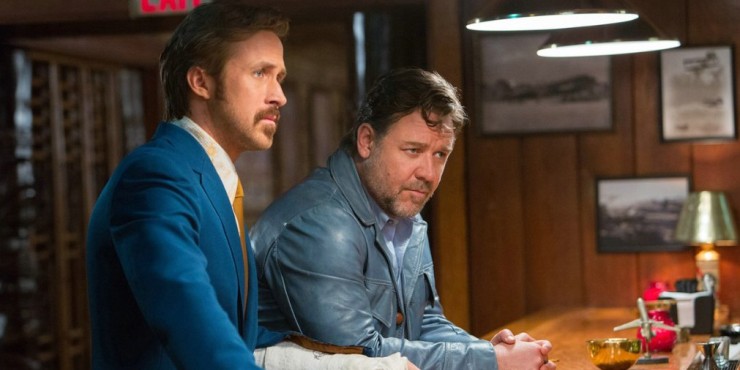 If you can see this one in a theater, do that. It's the perfect blockbuster to kick off your summer.
"The Nice Guys" is well aware of the decade in which its story belongs. The filmmakers could have gone with the 80s, or the 90s, and the combination of sex, drugs, cars and violence would still have worked, but in the 70s it all feels just about perfect. Technology, politics and social norms tie everything together beautifully, and the result is thoroughly entertaining.

Jackson Healy (Russell Crowe) is what you might call an enforcer. He lacks a private investigator's license, but that doesn't prevent him from getting results for his clients as he unofficially sends a "message" (courtesy of his brass knuckles) to anyone who steps out of line.

---
Procrastination and Site Improvements
April 16, 2016
I've made some improvements to a couple of areas of the site, so I might as well talk them up!
Right now, I should be studying for my Geology 203 class. The semester's first test is coming up on Monday, and I expect to do horribly. So of course, I'm finding it difficult to buckle down and study. Instead, I made some overdue improvements to areas of the site that a lot of folks won't even notice. So I decided to make a post about them.

The first improvement is the most significant. I've updated the site's interface for browsing game listings. The series of slight tweaks is as follows:
---
My NES Wish List
April 14, 2016
Here are 42 additional NES games I would like to obtain before I stop collecting stuff for that system.
I wasn't initially planning to, but today I went ahead and put together a list of the NES games I still want to obtain, to go with my SNES wish list. It is 46 titles long (after occasional edits to remove titles I have purchased since initially making this post), and when combined with the stuff I already have, will take my collection to a total of around 300 titles.

---
My SNES Wish List
April 14, 2016
Here are 90 additional SNES games I would like to obtain before I stop collecting stuff for that system.
I love retro games. I don't play them as much as I would like, time constraints being a thing, but I do enjoy collecting them and sometimes diving into my collection and tripping down memory lane.

Today, I decided to put together a list of the SNES games officially released in North America that I would like to purchase in cartridge form. I already own more than 100 games, in cartridge or download form, so I would probably finish up with a collection consisting--between physical and digital--of around 200 games for the system. The list below includes two titles I already own in digital format that I would like to have on cartridges, but otherwise there's no doubling up.

---
Import Impressions - Dead or Alive Xtreme 3: Fortune (PS4)
March 25, 2016
This is NOT the version of the game to buy if you want to play it in English. I know that now.
It's not looking likely that I'll draft an actual review for Dead or Alive Xtreme 3: Fortune, the recent PlayStation 4 release from Tecmo. I bought the import version, and I waited through a delay or two, and today it finally arrived at my door. Then I discovered that although it will play in my PlayStation 4 just fine, I ordered the Japanese version and that doesn't include the English subtitles I was promised.

---
Additional Articles:
[01] [02] [03] [04] [05] [06] [07] [08] [09] [10] [11] [12] [13] [14] [15] [16] [17] [18] [19] [20] [21] [22] [23] [24] [25] [26] [27] [28] [29] [30] [31] [32] [33] [34] [35] [36] [37] [38] [39] [40] [41] [42] [43] [44] [45] [46] [47] [48] [49] [50] [51] [52] [53] [54] [55] [56] [57] [58] [59] [60] [61] [62]