About Me:

I knew at an early age that I wanted to make a career out of writing about games, and now I have. You'll find most of my stuff right here on HonestGamers, of course, but don't be surprised if my name pops up elsewhere. Living out my dream keeps me very busy, and I wouldn't have it any other way!
---
The Myth of the Perfect 10
November 20, 2017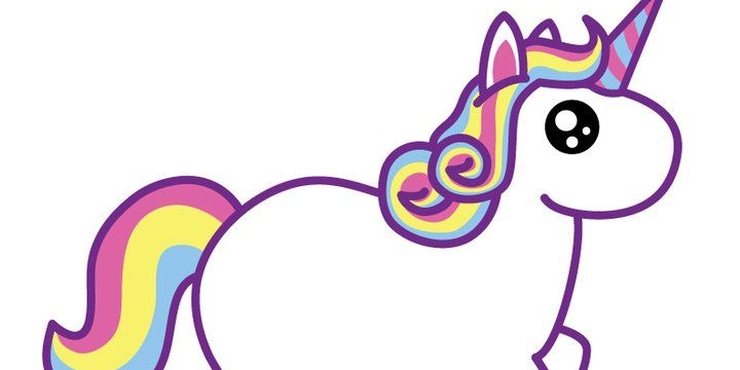 No game is perfect. Everyone knows that. So... 9 out of 10!
Objectively, no game is perfect. You know it and I know it.

When a critic reviews a game, sometimes you'll see an accompanying score of 10/10 (or 5/5 in this site's case; there are all sorts of scale). Some readers will call this the "perfect 10," but that's a misnomer. No game is perfect, remember?

Why do some critics award 10/10 when clearly there's no such thing as a perfect game? Why do some critics balk at the notion. I worked briefly at an outlet where critics weren't allowed to award 10/10 scores, because games can't be perfect.

---
Review Views Have Reset
October 24, 2017
An uncommon hiccup led to wonky tallies, so everything has been reset.
One of you today pointed out to me that review views are really messed up, to put things mildly. I looked into the situation, and unfortunately it appears that when the site was having some issues with page loads a while back, a review page partially loaded and successfully ran a partial query, which resulted in every review record being updated to show 1689 views. That's my best guess at the problem, anyway.

The resulting data was even less useful than if that column in the database had simply been wiped completely, so I went ahead and reset every value to 1 (which is the default instead of 0, for boring reasons I won't outline here). They'll start going up from there, as reviews are viewed.

---
Site Tweak - Images
August 06, 2017
Putting images in your reviews just got easier.
What did you do with your weekend? I spent most of mine coding, and the result is a collection of adjustments around the site. The big, obvious differences are the systems pages (which I posted about previously) and the site's landing page. Those are hard to miss.

However, I also spent a few hours coding an update to our image assets functionality. The change brings the image assets in line with what I set up for guides, where instead of inserting a big long bit of HTML (which not everyone knows), you can just insert a simple image insertion tag.

---
Site Tweak - System Pages
August 05, 2017
I've reworked the system pages to show a variety of content you might find interesting.
HonestGamers is a site for game reviews, first and foremost, and that's not likely to ever change. Even though things have slowed a bit recently, I remain committed to ensuring the site is one of the finest gaming destinations on the Internet. Part of that effort involves producing supplemental content, such as guides and screenshots, but the system profile pages haven't advertised the extra work that goes on behind the scenes for quite some time.

---
Nintendo Announces SNES Classic Is On the Way This September
June 26, 2017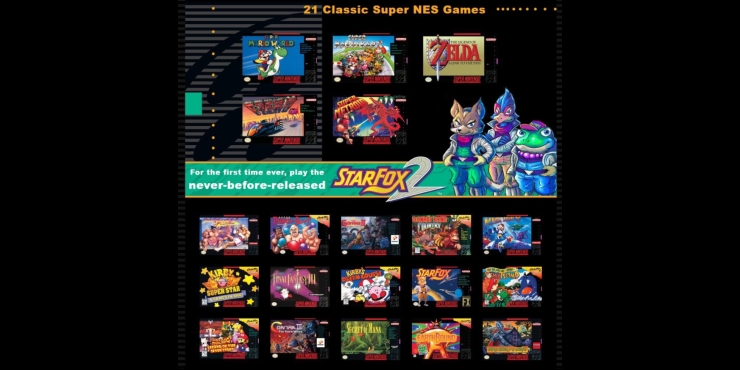 The lineup of 21 games includes the never-before-released Star Fox 2.
A follow-up to the impossible-to-find NES classic is on its way from Nintendo, due to launch later this year. Called the Super Nintendo Classic Edition, the new hardware comes with 21 games, including one that has never previously been released.

Scheduled to arrive on September 27, 2017 with an MSRP of $79.99, the mini console ships with two classic controllers, which are compatible with the Classic Controller and Classic Controller Pro accessories you may already be using on your Wii U. Nintendo is emphasizing (as it has with the Switch console) multiplayer gaming, and the Super Nintendo library had no shortage of classics along those lines.

Here is the list of the 21 titles included:


Contra III: The Alien Wars


Donkey Kong Country


EarthBound
---
I Got to Meet Terry Brooks at a Book Signing
June 24, 2017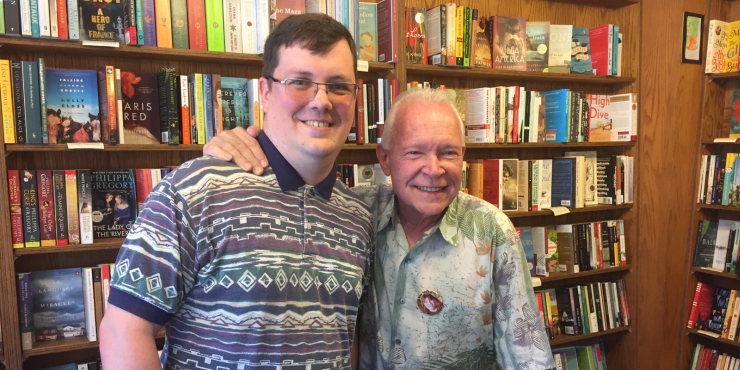 As such experiences go, it comes highly recommended.
I finally have met my favorite author, Terry Brooks, after more than twenty years of wishing I could meet my favorite author, so I feel like that warrants at least a messy blog post.

It especially warrants a blog post because the meeting went very well through no fault of my own. It took place in Cannon Beach, Oregon, where at the time the temperature was expected to hover somewhere between 58 and 81. The people who predict the weather on the Oregon Coast don't seem to have as much luck as those who ply their profession in locations further removed from the sea, so what we got instead was weather closer to 90... which doesn't sound terribly hot to people who live in places like Texas, but which can still make folks irritable and miserable.

---
Battle Chasers: Nightwar Has a Release Date
June 02, 2017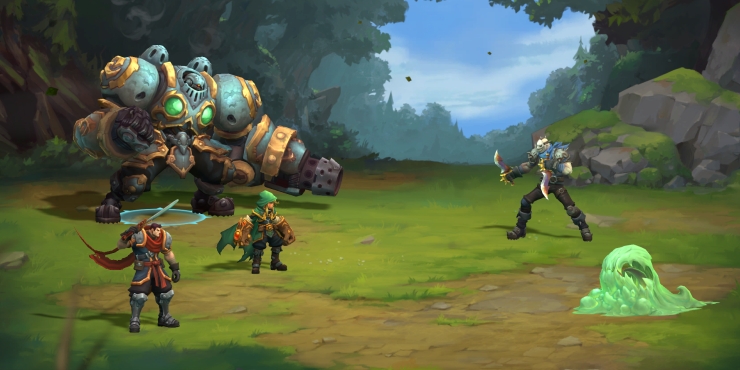 The intriguing RPG is coming to Switch, PS4, Xbox One and PC this October.
Battle Chasers: Nightwar is coming to Switch, PS4, Xbox One and PC this October, and it looks like quite the intriguing RPG. Now that I've thoroughly repeated myself, though, is there anything left to say? Yes. Yes, there is.

The first thing I might add is that the game first was announced on Kickstarter, way back in September of 2015. I thought it looked quite snazzy even at the time, so I backed it. The game was then expected to arrive by December of 2016, but things happen. Now it finally has a launch date of October 3, 2017, and it is also coming to Switch. That wasn't part of the original campaign promise, but it's good news.

---
Additional Articles:
[01] [02] [03] [04] [05] [06] [07] [08] [09] [10] [11] [12] [13] [14] [15] [16] [17] [18] [19] [20] [21] [22] [23] [24] [25] [26] [27] [28] [29] [30] [31] [32] [33] [34] [35] [36] [37] [38] [39] [40] [41] [42] [43] [44] [45] [46] [47] [48] [49] [50] [51] [52] [53] [54] [55] [56] [57] [58] [59] [60] [61]