About Me:

I knew at an early age that I wanted to make a career out of writing about games, and now I have. You'll find most of my stuff right here on HonestGamers, of course, but don't be surprised if my name pops up elsewhere. Living out my dream keeps me very busy, and I wouldn't have it any other way!
---
Snake Pass Slithers to Consoles and PC This March
February 23, 2017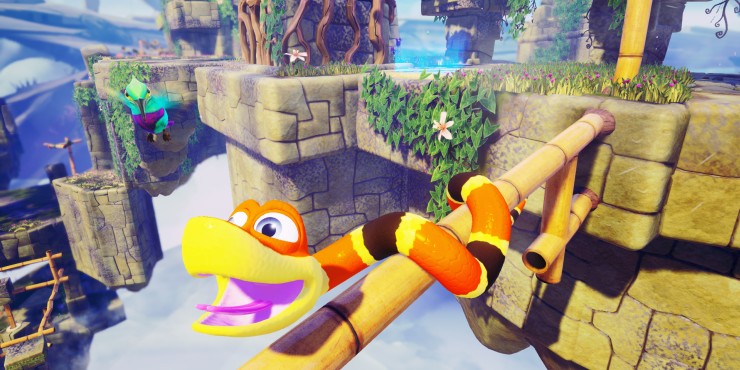 The developers at Sumo Digital decided it was time for something a little different.
If you recognize the name Sumo Digital, congratulations: that means you've either been playing or reading about some great games. The rather large independent studio has partnered with numerous publishers over the years, and the typically memorable results include the likes of LittleBigPlanet 3 and Sonic & All-Stars Racing: Transformed. Now, the studio is publishing its own upcoming effort, the slithery platformer known as Snake Pass.

---
Big Talent Is Hard at Work on Cat Quest
February 22, 2017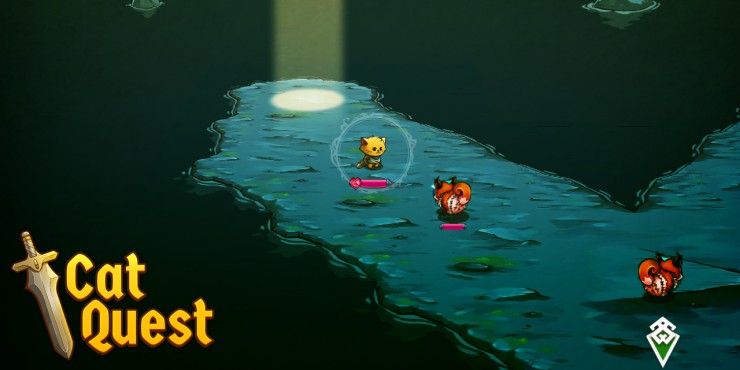 They're calling it the purrfect action-RPG...
Not all action-RPGs are created equal. Some are clearly superior, and logic dictates that any action-RPG that stars lethal felines would be top-tier stuff. For that reason, I am cautiously optimistic that Cat Quest will be worth a look at some point.

Coming at players in the fourth quarter of this year, Cat Quest will be available for mobile devices and for Steam, with cross play supported. Other features include a fully explorable open world, real-time combat, "immense" amounts of loot, and cat builds that you can customize to enhance magic or general combat abilities. Also, there's the promise of cat puns everywhere. I like the sound of that!

---
Shift Happens Arrives on PC and Xbox One
February 22, 2017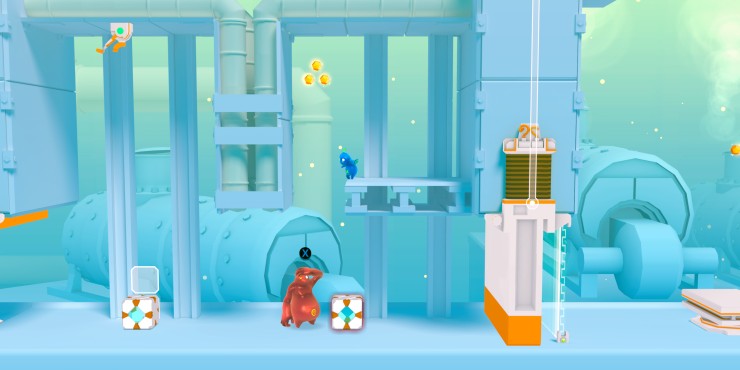 Looks like it could be the perfect couch co-op game to play with your lover. Or just a good friend.
Some games get me on their side right out of the gate, just by having a super clever title that I can't resist. Shift Happens is one of those games. I've never actually played it, but I love its name and you should too.

Shift Happens is more than just a title, though. It's a platformer that you can play with a friend. There are 40 stages, spread across four worlds, which I'm guessing (and available screenshots seem to confirm) is a clever way of saying that you get to see only four truly distinct environments and will spend about 10 stages in each one. But whatever. It sounds like the main draw here is the gameplay.

---
Yoku's Island Express Will Bring Adventure and Pinball to Consoles and PC
February 20, 2017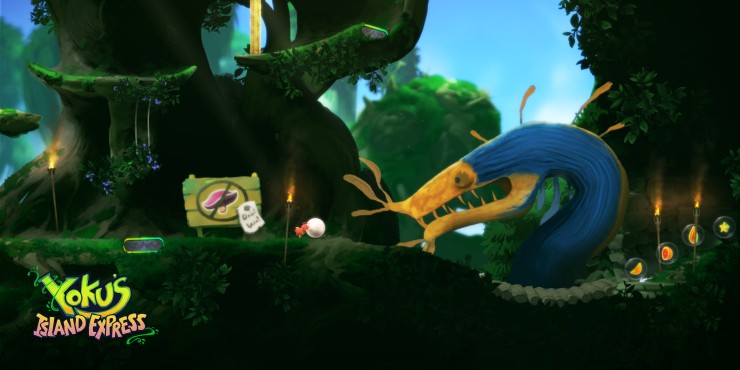 A brave dung beetle embarks on a journey through an open world full of action and adventure...
Lots of game developers have thrown around descriptions like "open world" and "metroidvania," but it's rare to see them attached to "pinball mechanics." And yet, that's exactly what you'll see if you read a description of Villa Gorilla's upcoming adventure, Yoku's Island Express.

There are some other unlikely references, as well. It turns out that the game blends all sorts of interesting ideas.

---
The blogs, they have evolved!
February 19, 2017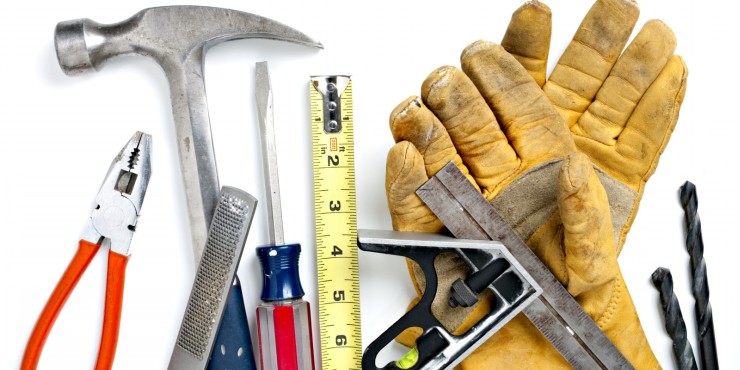 If you haven't been paying attention to the blogs lately, you may have missed a few cool changes.
I've made a number of fairly big changes to blogs over the past few weeks, including a few more big ones over the course of this holiday weekend, so I thought I would take a moment to catch you up on some of the adjustments and new features.

Easier editing. Now you can more easily edit your posts. If you happen to click to view one of your posts and you notice an irritating typo or other issue that you'd like to fix, you can click the Edit link near the top of the post. Previously, you had to sort through all of your posts to find it, so this change should be a time saver. As a bonus, it's now easier for site staff to delete a post if they notice that it violates site terms (which should only happen to shameless spammers).

---
Ys VIII: Lacrimosa of DANA Coming in 2017
February 17, 2017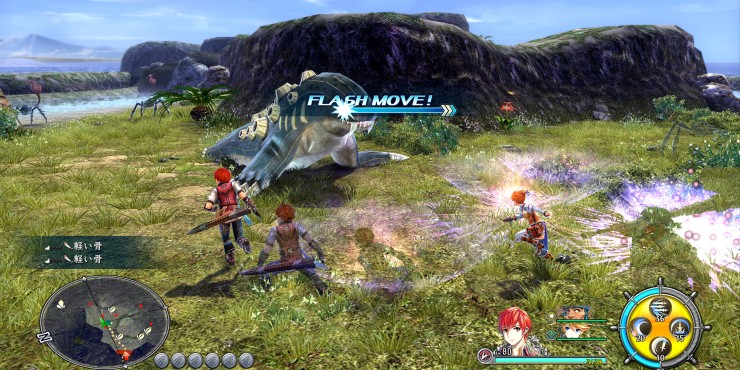 The next Ys game is still in development, but should arrive in North America this year.
The next entry in the long-running Ys series is called Ys VIII: Lacrimosa of DANA, and it's coming to North America later this year from NIS America. Planned for western release on both PlayStation 4 and Vita, the title continues telling the adventures of the red-haired hero, Adol.

"Adol awakens shipwrecked and stranded on a cursed island," explains the publisher's marketing summary. "There, he and the other shipwrecked passengers he rescues form a village to challenge fearsome beasts and mysterious ruins on the isolated island. Amidst this, Adol begins to dream of a mysterious blue-haired maiden living in an unknown world."

---
Just how realistic is a complete collection of Wii U physical releases, anyway?
February 16, 2017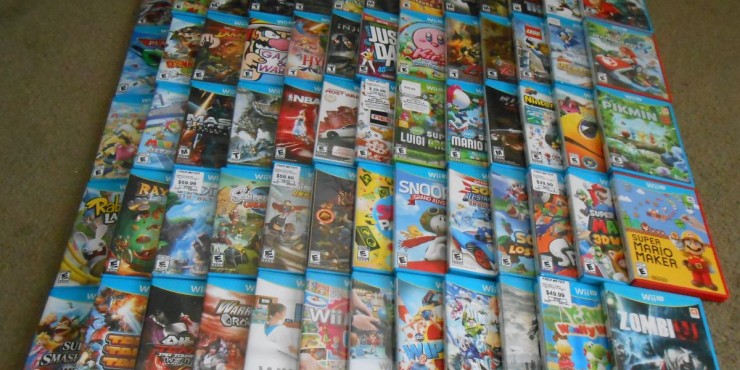 There are more games on the list than you might realize.
Not terribly long ago, a friend made the observation that it would actually be fairly easy to collect physical editions of every Wii U game released to North American retail. Since I already have a fairly large collection of games for that system (96 physical titles, to be precise), I thought I would take a look to see how right my friend is or isn't.

Accordingly, here is a list of the current physical Wii U games I don't yet own:

007 Legends
Adventure Time: Explore the Dungeon Because I DON'T KNOW!
Angry Birds Trilogy
Assassin's Creed IV: Black Flag
Barbie and Her Sisters: Puppy Rescue
Barbie Dreamhouse Party
Ben 10: Omniverse
Ben 10: Omniverse 2
The Book of Unwritten Tales 2
Brunswick Pro Bowling
Cabela's Big Game Hunter: Pro Hunts
Cabela's Dangerous Hunts 2013
---
Additional Articles:
[01] [02] [03] [04] [05] [06] [07] [08] [09] [10] [11] [12] [13] [14] [15] [16] [17] [18] [19] [20] [21] [22] [23] [24] [25] [26] [27] [28] [29] [30] [31] [32] [33] [34] [35] [36] [37] [38] [39] [40] [41] [42] [43] [44] [45] [46] [47] [48] [49] [50] [51] [52] [53] [54] [55] [56] [57] [58] [59] [60] [61]