About Me:

I knew at an early age that I wanted to make a career out of writing about games, and now I have. You'll find most of my stuff right here on HonestGamers, of course, but don't be surprised if my name pops up elsewhere. Living out my dream keeps me very busy, and I wouldn't have it any other way!
---
I've updated Site Statistics pages
August 07, 2015
It should be easier than ever to work on review projects.
I've made a few minor tweaks to the Site Statistics pages on the site. You can access them whenever you like from the Users area, as always. They now break down the information a bit differently than they did in the past.

Previously, the page listed all games in one big chart. That approach tended to be useful in some respects, but it's not super practical for most purposes I had in mind when I originally built the page. I decided it would be helpful if games are sorted by region.

---
Q&A: Josh Tsui on Telling the Inside Story About Midway Games
July 23, 2015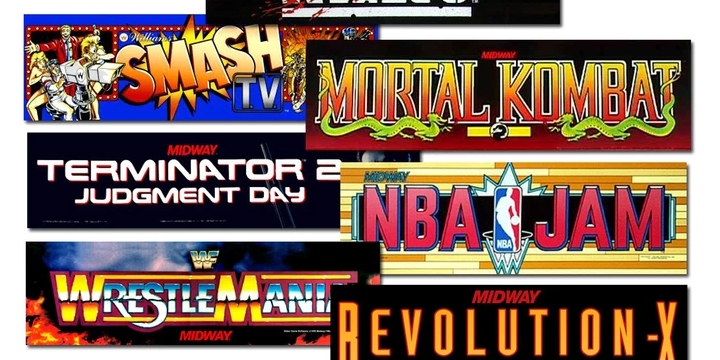 Learn more about the man and the project that will tell the inside story of the arcade games that impacted a generation.
Midway Games has gone out of business now, but we're still feeling the impact of the great titles it produced in the 90s and beyond, even if we haven't played all of them ourselves.

Josh Tsui, a game developer at Robomodo, is in a unique position to tell the story of those early games, with help from the people who were producers and directors at the time. The interviews he is gathering could make for fascinating viewing, and Josh is hoping you'll support his new Kickstarter project that will turn that dream into a reality.

---
R.I.P. Satoru Iwata
July 13, 2015
1959-2015
The industry is full of stories of Satoru Iwata being an awesome person, particularly today as many learn about his passing. I won't summarize them here, because it's better to let those other people tell their own stories, some of which are truly touching. They paint the portrait of a man who surely deserved to live much longer, another victim of cancer that left us too soon.

Of course I didn't know Iwata, and so I could only do what nearly everyone else did and watch his Nintendo Direct appearances and such, but he was perhaps the perfect leader for Nintendo. He really "got it," as his numerous interviews made clear. In particular, there is a quote now making the rounds that originated at the 2005 Game Developers Conference:

---
My Little Monster premium edition (anime review)
July 07, 2015
A complicated story about young love, minus the usual fan service you might expect.
In a lot of movies and television shows and even in a fair portion of the anime I've watched, love is a simple thing. You like someone. They like you back. You dance a little dance and the two of you fall in love in the end. That's how things are supposed to be, right?

---
New Features Added to Game Collections
July 05, 2015
Now it should be easier than ever to track the games you own.
I don't know how many of you use it, but for a VERY long time, the site has had a feature that lets you track the games you own. You can click to add a game to your collection individually from any game profile page, or you can click "Games" on your blog and follow the links to select titles you own for various systems from a list.

None of that is new. I've been using it for years, and so have a few others. Along the way, there have been a few tweaks to improve things. This weekend, though, I decided to make some more ambitious adjustments so that the feature will better help people to track their collections.

---
Kingsman: The Secret Service review
June 10, 2015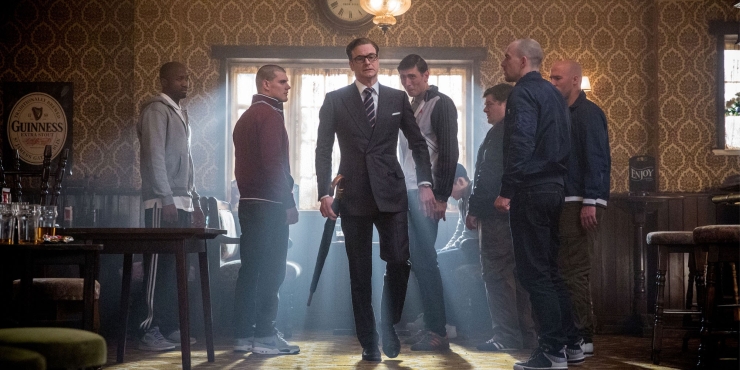 Easily good enough to justify shutting your brain off for two hours so you can get through it all.
From the moment I saw the first poster for "Kingsman: The Secret Service," which showed the lower back half of a shapely lady mercenary with metal blades in place of feet, I knew I wanted to see the film. It looked like a high-action spoof of the old James Bond films, and the first trailer I watched showed a decidedly dapper Colin Firth demolishing a group of hoodlums in a pub. What's not to love?

---
Of Ads and Facebook
May 15, 2015
An entirely too long post about some recent changes to the site and its social media presence.
Though it might not be immediately evident to the casual observer, I'm working very hard to make sure that HonestGamers has a real future, rather than simply withering away and dying like a number of game sites before it. A lot of what I'm doing right now isn't particularly visible and amounts to me just messing around in the database, adding and updating game listings, but today I've made a couple of changes that are more noticeable and I thought I would talk about them here.

---
Additional Articles:
[01] [02] [03] [04] [05] [06] [07] [08] [09] [10] [11] [12] [13] [14] [15] [16] [17] [18] [19] [20] [21] [22] [23] [24] [25] [26] [27] [28] [29] [30] [31] [32] [33] [34] [35] [36] [37] [38] [39] [40] [41] [42] [43] [44] [45] [46] [47] [48] [49] [50] [51] [52] [53] [54] [55] [56] [57] [58] [59] [60] [61] [62]