About Me:

I knew at an early age that I wanted to make a career out of writing about games, and now I have. You'll find most of my stuff right here on HonestGamers, of course, but don't be surprised if my name pops up elsewhere. Living out my dream keeps me very busy, and I wouldn't have it any other way!
---
My Little Monster premium edition (anime review)
July 07, 2015
A complicated story about young love, minus the usual fan service you might expect.
In a lot of movies and television shows and even in a fair portion of the anime I've watched, love is a simple thing. You like someone. They like you back. You dance a little dance and the two of you fall in love in the end. That's how things are supposed to be, right?

---
New Features Added to Game Collections
July 05, 2015
Now it should be easier than ever to track the games you own.
I don't know how many of you use it, but for a VERY long time, the site has had a feature that lets you track the games you own. You can click to add a game to your collection individually from any game profile page, or you can click "Games" on your blog and follow the links to select titles you own for various systems from a list.

None of that is new. I've been using it for years, and so have a few others. Along the way, there have been a few tweaks to improve things. This weekend, though, I decided to make some more ambitious adjustments so that the feature will better help people to track their collections.

---
Kingsman: The Secret Service review
June 10, 2015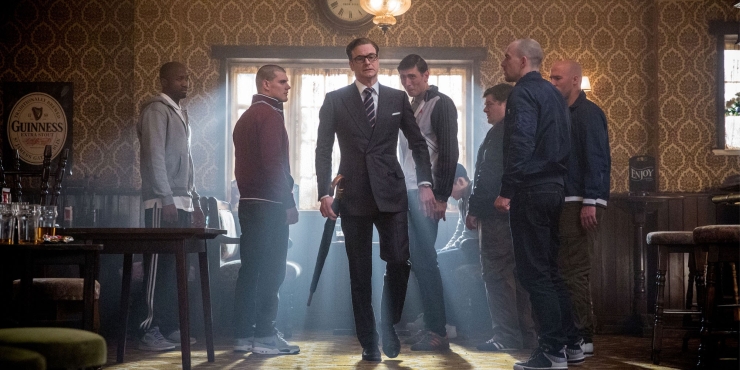 Easily good enough to justify shutting your brain off for two hours so you can get through it all.
From the moment I saw the first poster for "Kingsman: The Secret Service," which showed the lower back half of a shapely lady mercenary with metal blades in place of feet, I knew I wanted to see the film. It looked like a high-action spoof of the old James Bond films, and the first trailer I watched showed a decidedly dapper Colin Firth demolishing a group of hoodlums in a pub. What's not to love?

---
Of Ads and Facebook
May 15, 2015
An entirely too long post about some recent changes to the site and its social media presence.
Though it might not be immediately evident to the casual observer, I'm working very hard to make sure that HonestGamers has a real future, rather than simply withering away and dying like a number of game sites before it. A lot of what I'm doing right now isn't particularly visible and amounts to me just messing around in the database, adding and updating game listings, but today I've made a couple of changes that are more noticeable and I thought I would talk about them here.

---
Weekend Site Enhancements and Tweaks
May 03, 2015
HG Mail now has an outbox, and other glad tidings.
This weekend, I've thoroughly surprised myself. In addition to implementing the 5-star rating system (which I posted about here once it was done), I spent most of yesterday and today working on additional site features, as well as updating features that already existed.

---
5-Star Ratings Are Here
May 01, 2015
I hope the new system will work well for all of us.
Thank you for your feedback, questions, and comments in the previous thread where I proposed that the site adopt a new 5-star rating system, to replace the 10-point scale. There was no consensus on any of it, but I was able to get a good sense of what everyone wants.

As of this evening, the site uses a 5-star rating system. Most of you were either in favor of a change to a 5-star system, or neutral. One of you wanted a 4-point scale instead.

---
Today I Learned That My Wife Has Cancer
April 29, 2015
It's the 'low-grade' variety, and we plan to beat the stuffing out of it together.
Today, my wife had an appointment with the ear, nose and throat specialist she has been seeing for some time, and we got some bad news we weren't expecting.

In 2014, my wife found that a lump had formed behind her ear, and it wasn't going away with casual treatment. We figured it made sense to see a doctor about it, and he referred us to the local specialist, who decided it was worth performing a biopsy on the lump. That didn't determine anything useful, so she prescribed a CT scan.

---
Additional Articles:
[01] [02] [03] [04] [05] [06] [07] [08] [09] [10] [11] [12] [13] [14] [15] [16] [17] [18] [19] [20] [21] [22] [23] [24] [25] [26] [27] [28] [29] [30] [31] [32] [33] [34] [35] [36] [37] [38] [39] [40] [41] [42] [43] [44] [45] [46] [47] [48] [49] [50] [51] [52] [53] [54] [55] [56] [57] [58] [59] [60] [61]