Here, you'll find up to 20 of the most recent posts from the people who have the good taste to follow my blog. Only public results gleaned from the last 200 overall posts to HG Blogs will be displayed. If you see no results below, that means not a lot of people are following me, or my followers haven't been active in a long while, or they simply aren't sharing their posts.
---
Jerec's Games of March 2022
Posted March 31, 2022 by jerec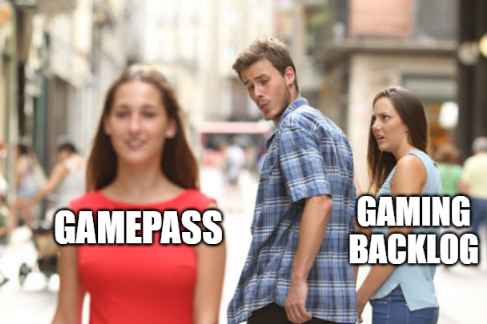 | | |
| --- | --- |
| | A new console enters the ring! |
I didn't finish anything this month. I wasn't sure I'd even continue this monthly write-up as my focus was more split than ever. I bought an Xbox Series X this month, with a subscription to Gamepass. I've been sampling some stuff here and there. Not going to feel pressured to finish anything on Gamepass unless it really does resonate with me though. I loaded up my 360 for one last time to put all my save files in the cloud so I could get them on the Series X. The Xbox 360 is now retired, back in its box. It might prompt me to finish off some of the old 360 games I abandoned back then. Maybe.

IN PROGRESS

Triangle Strategy (Switch)

---
Jerec's Games of February 2022
Posted February 28, 2022 by jerec
| | |
| --- | --- |
| | Visual Novels, Fire Emblem, and Ys - Oh my! |
FINISHED

Fire Emblem Fates: Birthright (3DS)

This, I admit, took me a lot longer than it should've. And because this was marketed as three games, I get to mark my completion of one of the story paths as a game completion. I'll be back to play Conquest and Revelation in the future sometime. I don't have much to say on this. The story is pretty forgettable, but the combat is *chef kiss*

Ys: Oath in Felghana (Steam)

---
Jerec's games of January 2022
Posted January 30, 2022 by jerec
| | |
| --- | --- |
| | Still doing this! |
This was a pretty good month for game progress. I had the first week off, and I'm getting used to my new job so I'm not coming home so tired as often.

FINISHED

Mass Effect 3 (PS4)

---
I've changed my name from pickhut to dementedhut
Posted January 10, 2022 by dementedhut
| | |
| --- | --- |
| | A few reasons why |
Just wanted to make a small, quick post about it in case anyone is confused.

Quick, short reasons why:

-I've had the name since the very, VERY early 00s on various sites, message boards, and online gaming accounts, but I just got tired of using it. Also, from my experience, it's very easy for people to make fun of the name when they see it for the first time. ("Hey, it's Pizza Hut!" "Oh, hey dickbutt!")

---
What the Hell Am I Getting Myself Into?
Posted January 06, 2022 by JoeTheDestroyer
| | |
| --- | --- |
| | Or Games I'm Playing Right Now |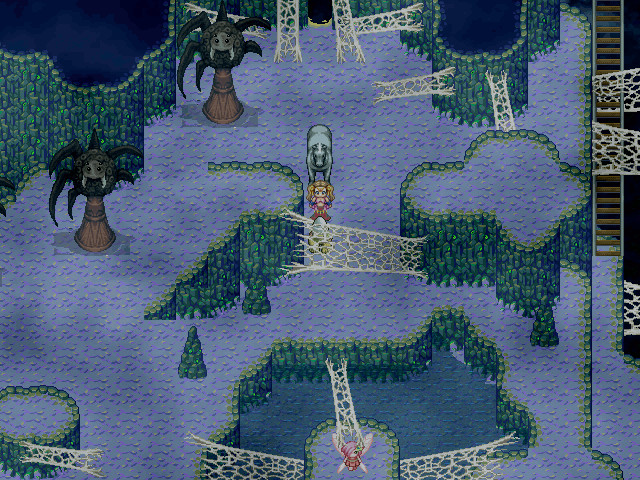 Asguaard
Not that long ago, I reviewed the Aldorlea-developed RPG
3 Stars of Destiny
. It was nothing special. You would think I'd stay away from their stuff as a result, but instead I found myself loading up this one. I'll give this game credit: it's a cut above 3 Stars. Unfortunately, it's still nothing great...
---
Jerec's Games of December 2021
Posted December 31, 2021 by jerec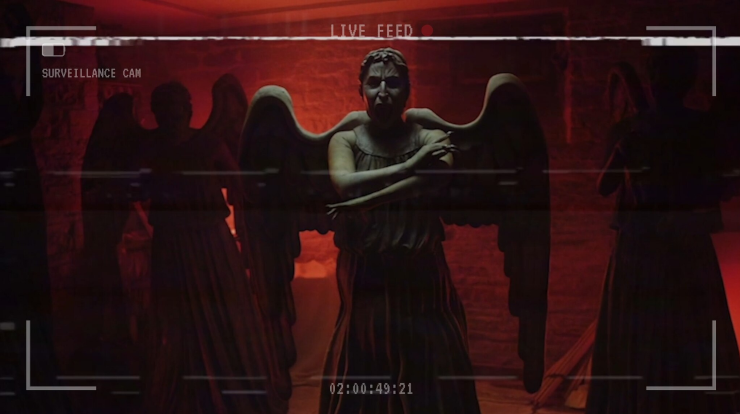 | | |
| --- | --- |
| | Managed to keep this up for a whole year! |
I've managed to keep this up for a year. I think this is about the extent I feel like writing about games these days. I have actually tried writing some reviews this year, and in an ideal world I would review every game I finished or played a lot of, but I guess that aspect of games writing doesn't interest me so much anymore. I end the year employed, and I feel lucky to have a good job particularly with this antiwork movement going on. I'm on leave right now from Christmas (back to work January 10th), so December saw a little more activity.

FINISHED

Imposter Factory (Steam)

---
Games I Played This Year That Kicked Ass: 2021 Edition
Posted December 31, 2021 by JoeTheDestroyer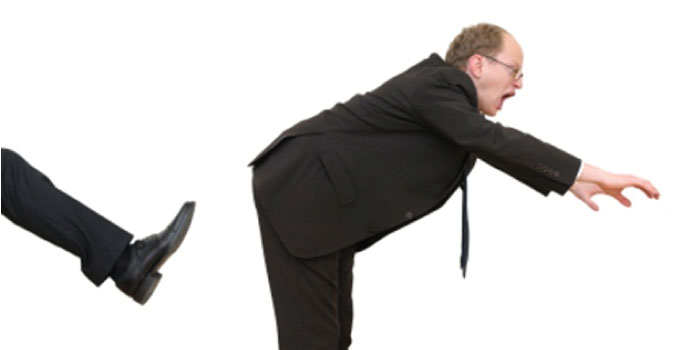 | | |
| --- | --- |
| | Lots of horror, as usual |
I don't know if it's just me, but this list feels short. I mean, in comparison to the total number of different games I played this year, this catalog feels like nothing. I blame Wild Arms 3 for soaking up so much of my time, but also my own lack of scrutiny for buying so many blah Steam titles. Thankfully, I still ran into a respectable handful of decent games, and that's gotta count for something...

Honorable Mentions: Games I Didn't Play Enough to Qualify
Fell Seal: Arbiter's Mark- A solid quasi-FFTactics that fell out of my favor because it just wasn't quite what I was looking for at the time I started it. I can see myself going more thoroughly through this one down the line...

---
Jerec's Games of November
Posted November 30, 2021 by jerec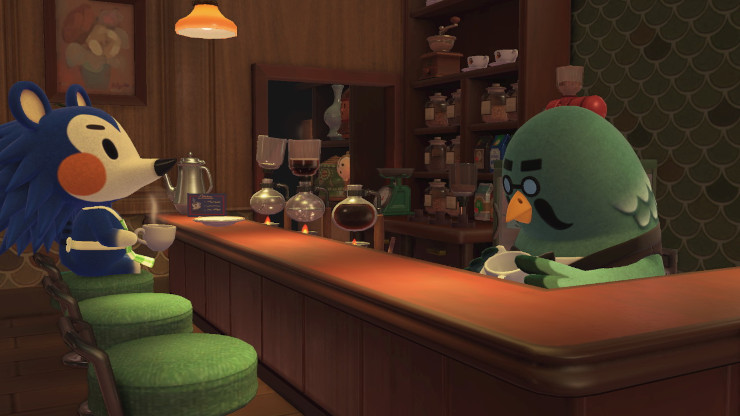 | | |
| --- | --- |
| | Animal Crossing: Newer Horizons |
Gaming progress has been pretty limited for what games I did play, and more stuff has slipped through the cracks. I keep it on my list to remind myself.

COMPLETED

Nothing.

IN PROGRESS

Animal Crossing: New Horizons (Switch)

---
Jerec's Games of October 2021
Posted October 31, 2021 by jerec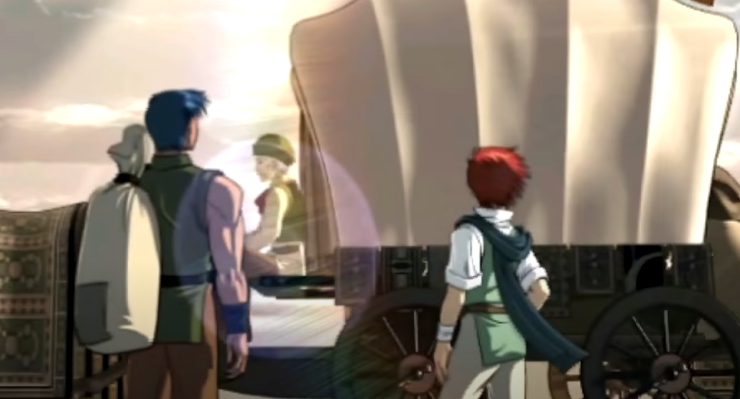 | | |
| --- | --- |
| | Returned to the world of gainful employment. Money and Time have switched places, as they do. |
Started my new job this month. Gaming time predictably took a dive.

FINISHED

I finished nothing! I think partly because I wrapped up so many games in September, most of the below are new starts. And also the whole lack of time and being tired, thing. I was also planning to not have too many games going at once, but I got a bit carried away. Heh.

IN PROGRESS

Dragon Quest XI S (Switch)

---
Jerec's Games of September 2021
Posted September 30, 2021 by jerec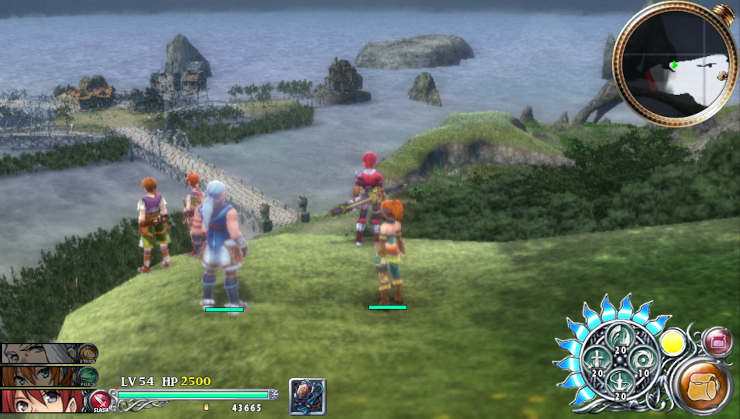 | | |
| --- | --- |
| | The end of my mid career retirement |
I'll probably never have another month of gaming like this. I'm starting a new job in early October, and lockdown is hopefully ending here not long after. So this month, I really went for it. Once I'm back at work, I hope to have far fewer games in progress at one time, since that approach led to me barely completing anything until early 2020 when unemployment stuck and I went on this wonderful journey (or Trails) of games. I knocked out so many RPGs, with a few other genres getting represented.

FINISHED

Fire Emblem: Three Houses (Switch)

---
The Steam Marketplace Massacre: The Music Machine will be playing soon.
Posted September 18, 2021 by JoeTheDestroyer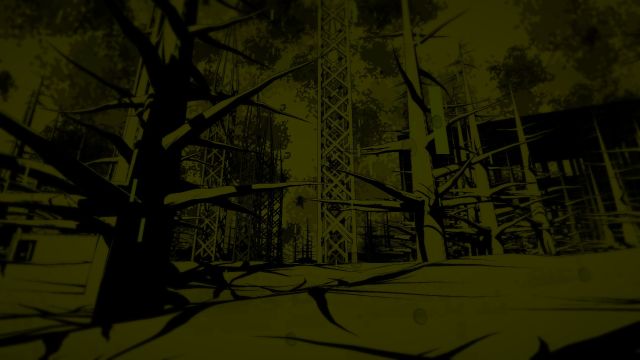 | | |
| --- | --- |
| | What else does a coming of age story need except ghostly possession, interdimensional travel, and cosmic horror? |
12. The Music Machine
Haley is possessed by Quintin, Quintin wants to kill Haley, and maybe they're going to bond? Who knows, because they're stranded on an abandoned resort island where a weird devices takes them to other worlds full of strangeness and suffering.

The Steam Marketplace Massacre

1. Mad Father Remake
2. A Wolf in Autumn
3. Apartment 666
4. Kio's Adventure
5. You Deserve
6. SIMULACRA
7. God's Basement
8. Oakwood
9. Locked-in syndrome
10. Tamashii
11. Gridberd
12. The Music Machine
---
The Steam Marketplace Massacre: Gridberd joins the party
Posted September 17, 2021 by JoeTheDestroyer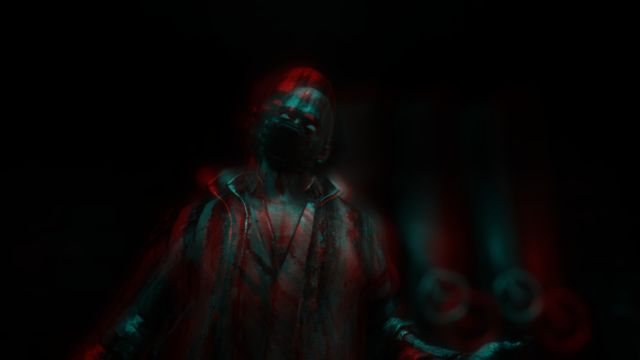 | | |
| --- | --- |
| | I don't know what's worse: the villain or the inability to walk beyond a snail's pace |
11. Gridberd
Escape a mansion owned by a masked, axe-wielding maniac bent on revenge. And by "escape," I mean "walk at such an insufferably slow speed that you want to bore-quit after ten minutes."

The Steam Marketplace Massacre

1. Mad Father Remake
2. A Wolf in Autumn
3. Apartment 666
4. Kio's Adventure
5. You Deserve
6. SIMULACRA
7. God's Basement
8. Oakwood
9. Locked-in syndrome
10. Tamashii
11. Gridberd
---
Presenting this year's OctJOEber offering: THE STEAM MARKETPLACE MASSACRE
Posted September 11, 2021 by JoeTheDestroyer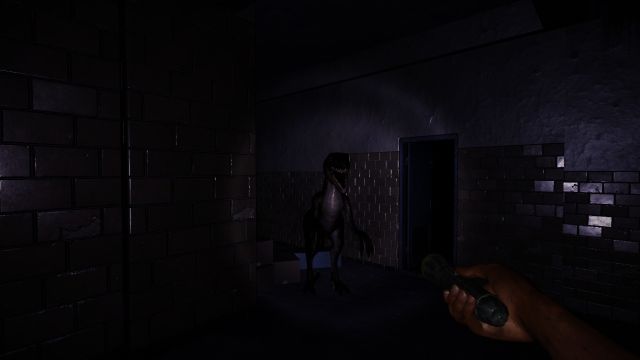 | | |
| --- | --- |
| | AlphaMurderthon is still happening, just not this year |
"Joe, you haven't written much this year."

Correction. I haven't posted much this year, but I have at least 17 unposted reviews. I had one project I was working on that wasn't specifically intended to be an OctJOEber one, but just happened to see its completion right this month. Since we're this close, I may as well unveil it as such.

THE STEAM MARKETPLACE MASSACRE
Because I have enough horror in my library to do several October projects

1. Mad Father Remake
RPG Maker fare featuring a girl who discovers that her father is a mad scientist, and must find him somewhere in their mansion that's crawling with zombies and killer dolls.

2. A Wolf in Autumn
---
Jerec's Games of August 2021
Posted August 30, 2021 by jerec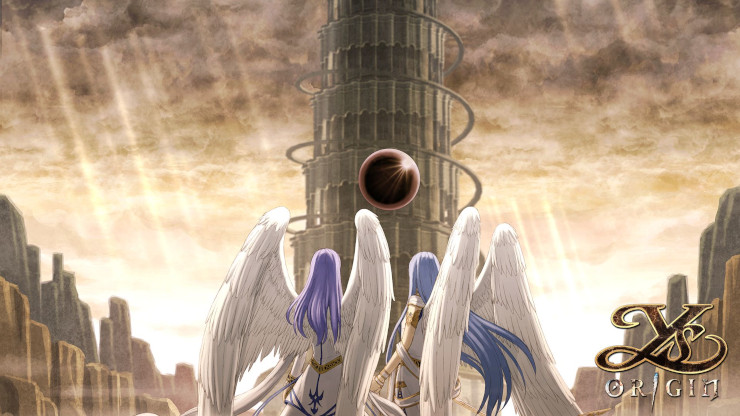 | | |
| --- | --- |
| | Another month of lockdown gaming |
Finished three games this month, all Falcom.

FINISHED

The Legend of Heroes: Trails of Cold Steel IV (PS4)

I finished this in the first couple of days of August. It feels like a long time ago now, oddly. It has been a long month of lockdown. So, yeah, the first ending was kinda meh. But once you've seen that ending you can load up the game again and go into the "true ending" which was very satisfying in an end of a saga sort of way. I spent close to a year playing through the nine games in this series, and it was some of the best JRPG experiences I've ever had. It does mean I'm taking a break from the series until the next game is out in English, which is sometime in 2023.

Ys II (Steam)

---
My current HG plans, 8/14
Posted August 14, 2021 by JoeTheDestroyer
| | |
| --- | --- |
| | In no particular order... |
-Get ROTW done. No, I haven't forgotten about this.

-Finish Shotgun Legend and review it.

-Post my Astro Aqua Kitty review.

-Finish Wild Arms: Alter Code F and review it as well.

-Sit in the dark and laugh ominously for a few hours.
---
Watched Mortal Kombat at last
Posted August 03, 2021 by CptRetroBlue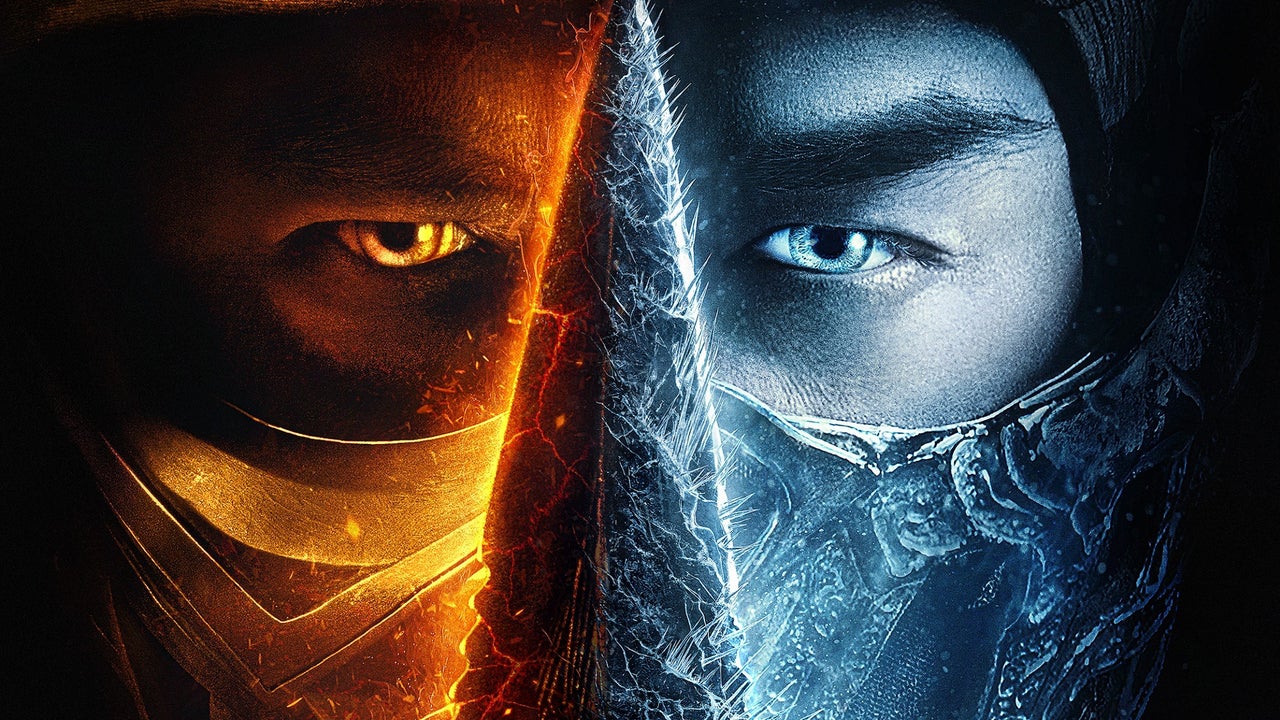 | | |
| --- | --- |
| | GET OVER HERE! |
Well I finally got to see Mortal Kombat which came out early this year and I will say its pretty darn good. It does have its flaws and plotholes here and there, but the fact that it includes what many of us wanted it in a movie adaptation of the intensely violent game such as gore and fatalities made it quite special and hit me right into my nostalgic, beating heart as Kano holds it out the fresh cavity of my being.

---
Jerec's Games of July 2021
Posted July 31, 2021 by jerec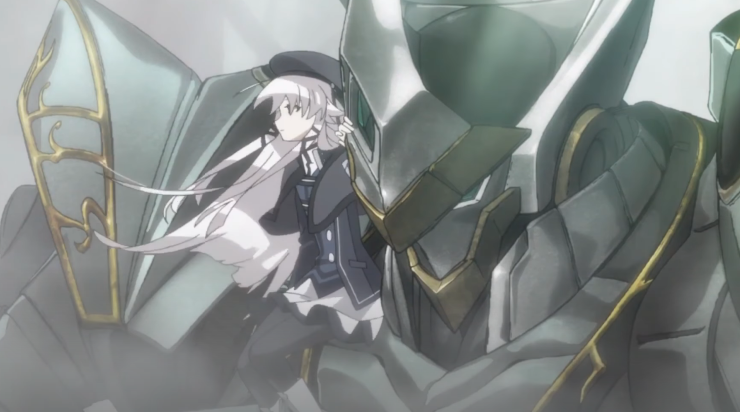 | | |
| --- | --- |
| | Lockdown of Cold Steel. |
Another month. Sydney went back into lockdown in late June, and there is no sign of it ending soon. I had a job interview which seemed promising, which I'm hoping to hear back from soon. If I get that job, I'll probably be working from home in the beginning, which is the only thing likely to stop me playing games for several hours a day.

I don't think I've ever played one game/series with such a singular focus since I was a kid who only owned a handful of games. I may never be able to do this again.

FINISHED

Trails of Cold Steel III (PS4)

---
Bullies befriending bullies
Posted July 30, 2021 by CptRetroBlue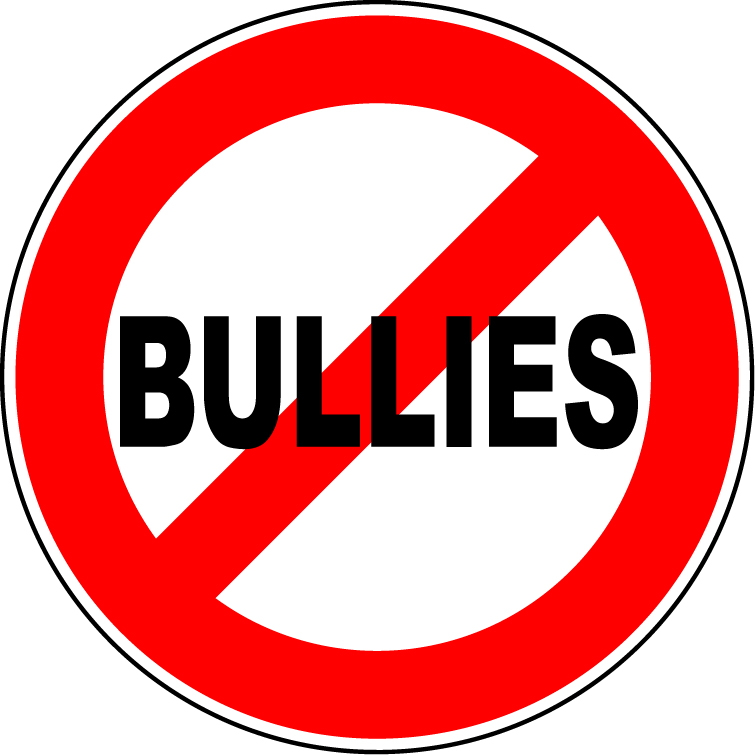 | | |
| --- | --- |
| | When people online try to convince you they are on your side but aren't |
By now everyone knows how horrid people on twitter and anything related to social media can be. Everything from bullies harassing you and those who give you a false sense of security by siding with you as long as you always agree with what they say and think, otherwise they will turn on you and even side with said psychos attacking you online out of spite.

---
Tokyo 2021 opens up with gaming
Posted July 23, 2021 by CptRetroBlue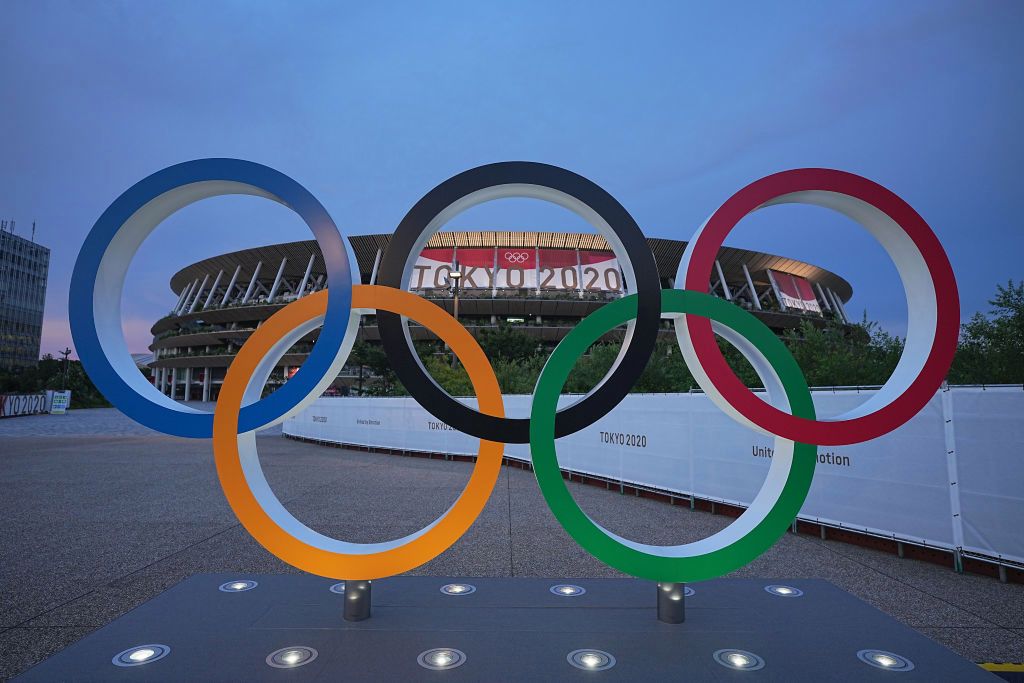 | | |
| --- | --- |
| | Athletes marching at the tune of videogame music |
The 2021 Olympics held at Tokyo opened up with a gaming overture of classic themes from classic games and other hit videogames. Athletes marched upon brandishing their flags representing each participating country into the stadium as the overture played in loop till all were introduced. The entire list of tracks played can be seen below, courtesy of an article posted at Asia NIKKEI-Dragon Quest - "Overture: Roto's Theme"Final Fantasy - "Victory Fanfare"Tales of series - "Sorey's Theme - The Shepherd"Monster Hunter - "Proof of a Hero"Kingdom Hearts - "Olympus Coliseum"Chrono Trigger - "Frog's Theme"Ace Combat - "First Flight"Tales of series - "Pomp and Majesty"Monster Hunter - "Wind of Departure"Chrono Trigger - "Robo's Theme"Sonic the Hedgehog - "Star Light Zone"
---
Warnings about these apps and devices
Posted July 09, 2021 by CptRetroBlue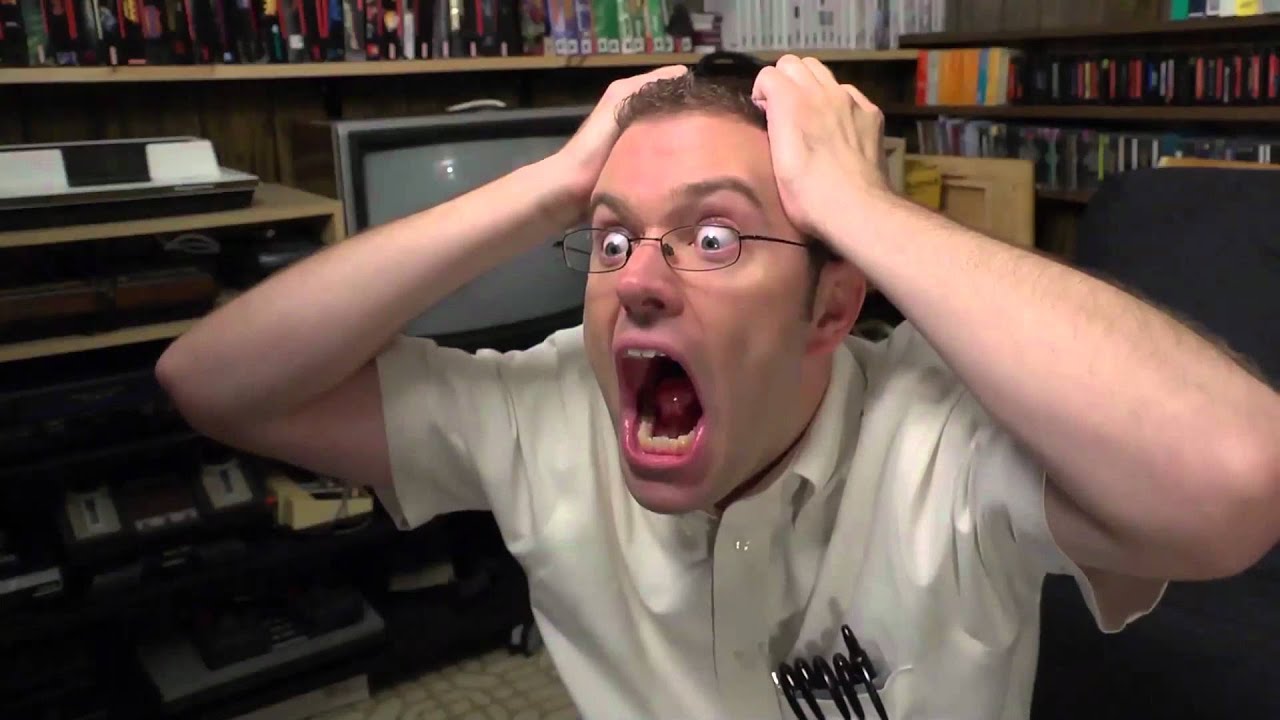 | | |
| --- | --- |
| | Harmful apps and costly devices |
I will start with this harmful "weather app" that suddenly installed in my phone device without my consent nor me ever remembering downloading from that google play site. The app's name is Weather Home and so far this is the icon it uses to present itself. If you suddenly have this on you might as well factory reset your device since there is no way to get it uninstalled otherwise and you will not be able to disable nor force it to stop working on your phone either. The app will override anything else on your phone, including your phone app to make calls, spamming your screen with news articles and recommendations to download more apps, as well as adding bloatware which you can't remove as well unless you reset your phone as I stated. Believe me when I say I tried anything I could to g