Here, you'll find up to 20 of the most recent posts from the people who have the good taste to follow my blog. Only public results gleaned from the last 200 overall posts to HG Blogs will be displayed. If you see no results below, that means not a lot of people are following me, or my followers haven't been active in a long while, or they simply aren't sharing their posts.
---
Forget twitter
Posted January 14, 2021 by CptRetroBlue
| | |
| --- | --- |
| | After so many years on using it I am sick of it. |
I had only two accounts since 2012 when I made the mistake on joining twitter. One for gaming of course, the other for anything else. While I never bothered to announce that other account I chose it to be that way, because I talked about other things I enjoyed non-gaming related. Well when 2020 happened things had changed drastically and while twitter has been known to be a cesspool of toxic substances to anyone using it, that year became the catalyst to how I decided was not worth ever using anymore thereafter, with 2021 being the beginning on how everything fall apart between me and that volatile social media outlet.

---
Some youtubbers I no longer follow
Posted January 06, 2021 by CptRetroBlue
| | |
| --- | --- |
| | Not only on YouTube, but anywhere where they may be around as well |
At some point I would had subscribed to certain channels of what you refer to as "youtubbers" uploading videos reviewing games or any other subject they would make their topic about. Others I never bothered with although I had noticed on their level of popularity with certain demographics online.

But then you find out stuff about these individuals that just make you stay away from them and not bother with for the rest of your life. Such things are also pretty serious as you will read on about below and not just any other thing which you would roll your eyes at on me using such as reasons to not bother with them.

---
Cheap controllers while being cheap overall
Posted January 02, 2021 by CptRetroBlue
| | |
| --- | --- |
| | When you want to save money but the cost is too great in doing so |
I am flat broke, I had already so many problems that I cannot afford to spend money on things like a gamepad t play games on my PC. However when you see something that strikes you as a bargain for the tine being till you can afford better, you cannot help but to try it out. The results can be quite disastrous overall.

This is one of such instances with said cheap products. The JDROAD brand is the cheapest controller you could ever bother to get both in price AND quality. Hell, my first pad was a Logitech brand which was leagues better than this and only costed me $19.99 plus tax at some walmart. I am not sure how I could ever thing something like this would be as good but like I said, economy issues.

---
AlphaMurderthon update #5
Posted January 02, 2021 by JoeTheDestroyer
| | |
| --- | --- |
| | A breakdown of where I stand with each possible entry |
2Dark
I haven't even started this one, and probably won't for a bit. I'm kind of dragging my feet on it, despite Raynal's involvement with this one.

Alan Wake
Since I already had a review from my RoG days ready to for this one, I have an updated rough draft done. It wasn't difficult to rewrite.

Bloodstained: Ritual of the Night
Game complete, rough draft written. Man, what a game...

Castlevania Adventure ReBirth
Same situation as with Alan Wake, except with a fairly revamped review.

Dead Space 2
I started this game at one point and lost interest. I'll probably restart it soon. It's... okay, I guess...

The Evil Within
I've looked at the case (I have a physical copy). That's about it.

Fran Bow
---
Jerec's Games of 2020
Posted January 01, 2021 by jerec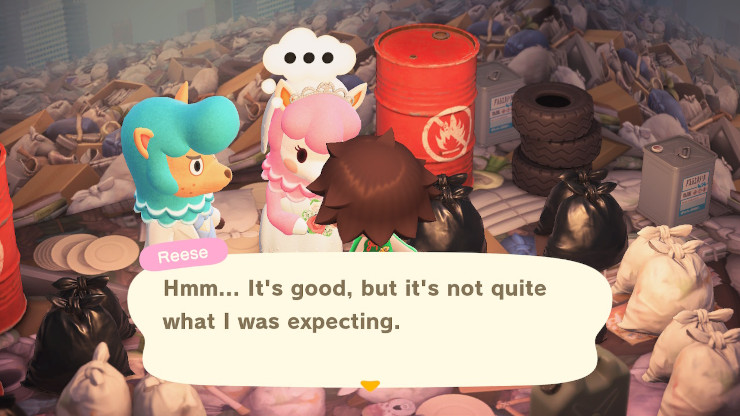 | | |
| --- | --- |
| | Looking back on what I played this year, maybe it'll launch a couple of reviews. |
My gaming time in the last six years was drastically cut down. Being an adult with a full time job, living on my own, didn't always leave a lot of time for games. I might get a couple of hours in on a weekend. It took a special game to actually get me playing in the evening after work (I generally just watched TV shows until it was time to sleep).

Disco Elysium (PC)

---
Games I Played This Year That Kicked Ass: 2020 Edition
Posted December 31, 2020 by JoeTheDestroyer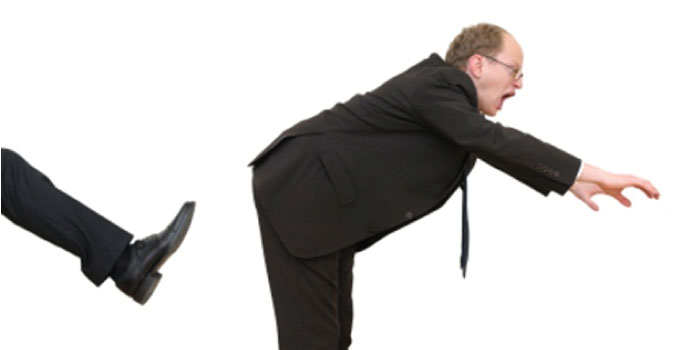 | | |
| --- | --- |
| | Everything may have been crap this year, but I still had games to keep me busy. |
It's that time again. Everyone is doing their "year in review" type of topics and videos all over the place, and I don't have an original bone in my body. Obvi, I'm just going to copy off their tests because it sounds like a lot of fun and it gives me a chance to relive the cool things I played this year.

I don't have much of a criteria for listed titles here. Any title must score a 3.5/5 or a 7/10 at the very least, it must be something I played this year, and I had to have made enough progress on it to feel it kicked an ass or something similar. There are some games that technically meet the criteria, but didn't get posted because I'm kind of sick of them (Gateways, for instance).

Anyway...


DIDN'T PLAY ENOUGH, BUT LIKED WHAT I PLAYED

---
An Eggman Carol
Posted December 26, 2020 by CptRetroBlue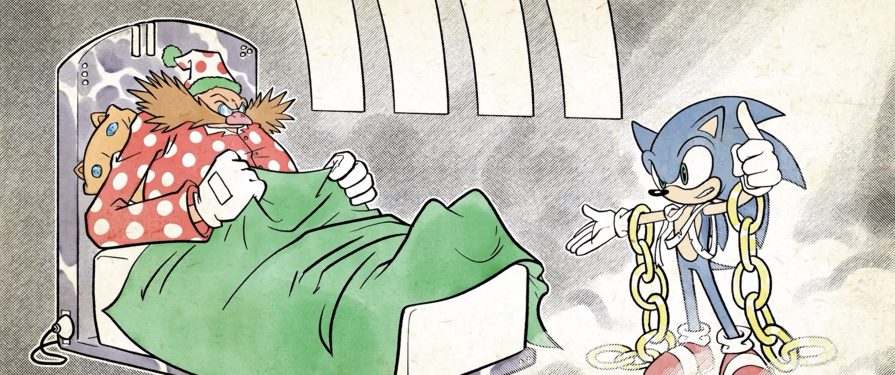 | | |
| --- | --- |
| | A Sonic twist on the Holiday classic |
And when I say *twist* I do mean it. Sonic Stadium unveils a link to a vcide upload on youtube, featuring Eggman as Scrooge and having Sonic and his pals try to make him see the meaning of the Holidays. The ending here is just perfect as soon as you think you know how the outcome will play out.


---
AlphaMurderthon update #4
Posted December 13, 2020 by JoeTheDestroyer
| | |
| --- | --- |
| | One added, one completed, others started |
Confirmed Games
A is for Alan Wake (rough draft complete)
C is for Castlevania: The Adventure ReBirth (rough draft complete)
J is for Joe's Diner (ready to submit)
K is for Kindergarten (rough draft complete)
L is for The Last of Us Remastered (rough draft complete)
X is for Xenophobe (ready to submit)


Now Playing
I started Bloodstained: Ritual of the Night. I also logged some time into Distraint. I don't plan to use that one, but it is one of my alternatives if my playthrough of Dead Space 2 doesn't go so well.
---
Power Stone, the Anime
Posted December 03, 2020 by CptRetroBlue
| | |
| --- | --- |
| | Thanos had a ball watching |
Finished watching the Anime adaptation of Power Stone not long ago. For those who know it, Power Stone was a Capcom game that got ported to the SEGA Dreamcast in the late 90s and seemingly acquired quite the popular vote by gamers to the point of becoming a cult classic nowadays. I had never played the game myself, probably might never get the chance to either, but at least saw its animation adaptation so there is that.

---
Tekken the movies
Posted November 14, 2020 by CptRetroBlue
| | |
| --- | --- |
| | What to watch, what to avoid |
By now I have seen all what the media could ever get out of Namco's flagship fighting series, Tekken and the whole consensus can be determined that all are hits and misses altogether. The live action movies leave a lot to be desired and the Anime does it as well, although it does try to at least have some sort of substance on its story instead of just being totally mindless like most fighting game animated ports.

---
AlphaMurderthon update #3
Posted November 09, 2020 by JoeTheDestroyer
| | |
| --- | --- |
| | Two new confirmations |
Confirmed Games
A is for Alan Wake (rough draft complete)
C is for Castlevania: The Adventure ReBirth (rough draft complete)
J is for Joe's Diner (ready to submit)
K is for Kindergarten (rough draft complete)
X is for Xenophobe (rough draft complete


Now Playing
I put Xenophobe and Kindergarten to rest. I'm playing the indie horror/sci-fi/shooter Insincere right now, and it's a good thing I didn't save it for a future OctJOEber because it's kind of a drag. It has personality, at least. I will probably start The Last of Us very soon, especially now that my family is on quarantine because two of us tested positive (fret not; the symptoms have passed in all of us and we're very much either on the mended or fully mended).
---
Shining Force II longplay
Posted November 03, 2020 by CptRetroBlue
| | |
| --- | --- |
| | A revisit |
Been working on playing Shining Force II and uploading it in parts. My connection is crap however, making such uploads last for DAYS even, and I hope to finish the game and upload it all before the year ends. A playlist has also been created to add more videos of my playthrough.


---
Happy Halloween 2020
Posted October 31, 2020 by CptRetroBlue
| | |
| --- | --- |
| | Celebrating by gaming |
---
AlphaMurderthon update #2
Posted October 31, 2020 by JoeTheDestroyer
| | |
| --- | --- |
| | Two confirmations and some changes |
Confirmed Games
A is for Alan Wake (rough draft complete)
C is for Castlevania: The Adventure ReBirth (rough draft complete)
J is for Joe's Diner (ready to submit)


Now Playing
I'm undecided what I'll play next, but Bloodstained and The Last of Us are likely choices. I'm also tempted to get Xenophobe out of the way, since it's one I'm not looking forward to playing again.


Changes
-Quake II has been replaced with Quiet Valley for the planned list
-If by some chance I can't make it through Resident Evil--because I've given up on this game a few times already--them its replacement might be Remothered: Tormented Fathers. You know, another game I gave up on...
-Bendy and the Ink Machine will not be part of the list, as it will be posted this year on Halloween.


---
Ys the Anime
Posted October 30, 2020 by CptRetroBlue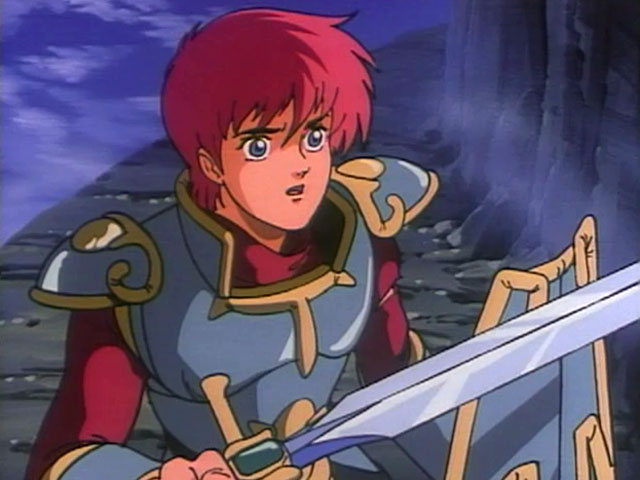 | | |
| --- | --- |
| | Adol and his adventures in animated form |
The Ys Anime is based on the famous series of roleplaying games featured on console gaming. Both games are presented in three DVDs with the first two telling the premise of the first game and part of the second, while the third disk finishes the two chapters altogether. While I had not played much of the games themselves, I was very familiar on how famous they are throughout. Watching the Anime really opened my appreciation for said games for sure.

---
AlphaMurderthon: the proposed list
Posted October 26, 2020 by JoeTheDestroyer
| | |
| --- | --- |
| | Subject to change |
Not really an update. This is just the list of games I hope to review next year, assuming I can pull this thing off.

2Dark
Alan Wake
Bloodstained: Ritual of the Night
Castlevania: The Adventure ReBirth
Dead Space 2
The Evil Within
Fran Bow
Galerians (assuming the copy I bought arrives in playable condition)
Hello Neighbor
The Incredible Adventures of Van Helsing
Joe's Diner
Kindergarten
The Last of Us Remastered
Manhunt
Neverending Nightmares
Outlast
Pathologic HD
Quake II
Resident Evil remake
Stories Untold
Through the Woods
Until Dawn
Vampire: The Masquerade - Bloodlines
We Happy Few
Xenophobe
Yearning
Zelle

---
AlphaMurderthon update #1
Posted October 09, 2020 by JoeTheDestroyer
| | |
| --- | --- |
| | The info thus far... |
Per EmP, I'm giving semi-regular updates on the games being showcased during my upcoming event.

You see, I planned on doing an entire AlphaMarathon during this October, with a different horror game for each letter, plus a number. However, recent events and mental health pushed it back a year or two. I've thus decided to redouble my efforts and review better quality/more well-known/cult hit type games instead of the obscure, cheapo stuff I was originally going to cover.

Confirmed:
---
Darkstalkers the Animated Series
Posted September 21, 2020 by CptRetroBlue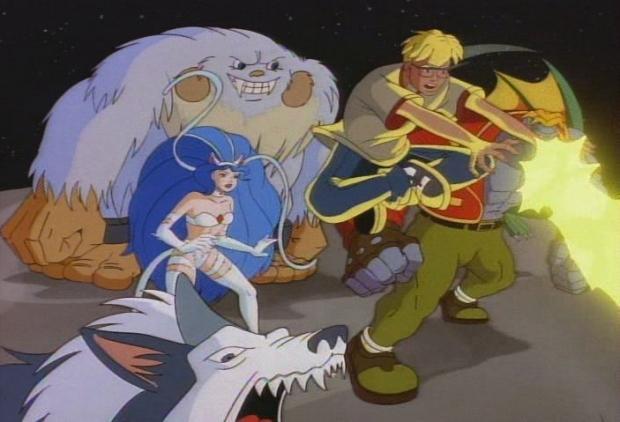 | | |
| --- | --- |
| | Ugly beyond belief |
It was quite a curiosity as to HOW Darkstalkers had the attention of TV producers in western countries and went on making an American cartoon adaptation of the monster-filled capcom fighting game. There was already a Street Fighter American cartoon showing up in the USA channel, but given that was a far more famous gaming franchise, Darkstalkers just came out of the blue and was slapped into normal TV show spots in the 90s.

And that is pretty much how one would see it. If you could acquire the rights of a videogame to create a TV series why not two? Sure, Darkstalkers was not that known to the masses but maybe this could be the time that kids could find out about it right? Yeah well...

---
Beware servers like WHANGOUT (edited repost)
Posted September 10, 2020 by CptRetroBlue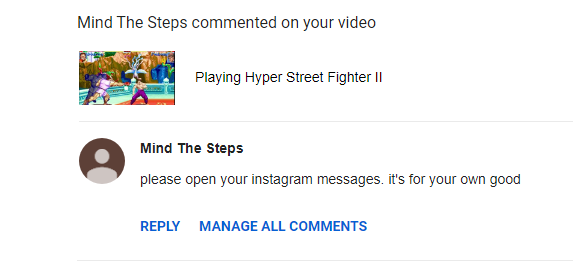 | | |
| --- | --- |
| | Bullying on Discord and how I will not be silenced about it. |
The original post refused to be updated for one reason or another, therefore this is an edited repost with everything I meant to include as intended. Previous post was deleted therein.

Not long ago I deleted a post mentioning a Discord server called "whangout," which was created by justin whang for his fans and whatnot based on his youtube channel. I did so because after exchanging words with the owner on this site went nowhere , it seemed like it would be a lost cause if said post was left up, along with said bullies who attacked me here denouncing me in the most crude of ways with their fake, spam accounts solely created for that purpose on this website.

---
Philips Announces the CD-i Classic Mini Game Console
Posted September 07, 2020 by CptRetroBlue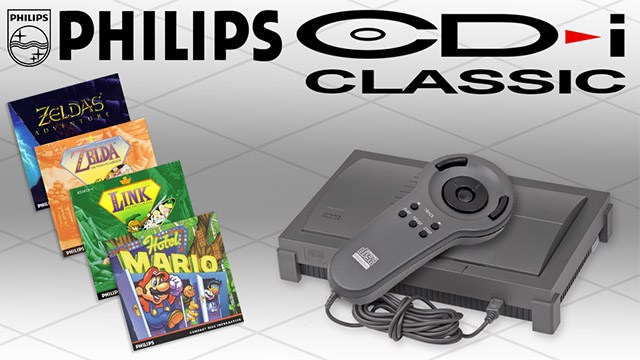 | | |
| --- | --- |
| | Well played. |
I will admit, when I found this "article" online it had me really going. Would Phillips make the mistake on making such a thing after how infamous it became back then? Would history repeat itself just to watch a new generation of gamers lament the same experiences as anyone who went through the pain and suffering with these...games?