About Me:

I knew at an early age that I wanted to make a career out of writing about games, and now I have. You'll find most of my stuff right here on HonestGamers, of course, but don't be surprised if my name pops up elsewhere. Living out my dream keeps me very busy, and I wouldn't have it any other way!
---
The blogs, they have evolved!
February 19, 2017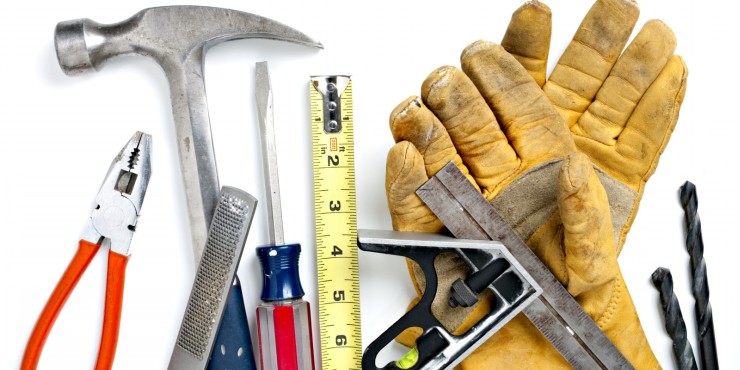 If you haven't been paying attention to the blogs lately, you may have missed a few cool changes.
I've made a number of fairly big changes to blogs over the past few weeks, including a few more big ones over the course of this holiday weekend, so I thought I would take a moment to catch you up on some of the adjustments and new features.

Easier editing. Now you can more easily edit your posts. If you happen to click to view one of your posts and you notice an irritating typo or other issue that you'd like to fix, you can click the Edit link near the top of the post. Previously, you had to sort through all of your posts to find it, so this change should be a time saver. As a bonus, it's now easier for site staff to delete a post if they notice that it violates site terms (which should only happen to shameless spammers).

---
Ys VIII: Lacrimosa of DANA Coming in 2017
February 17, 2017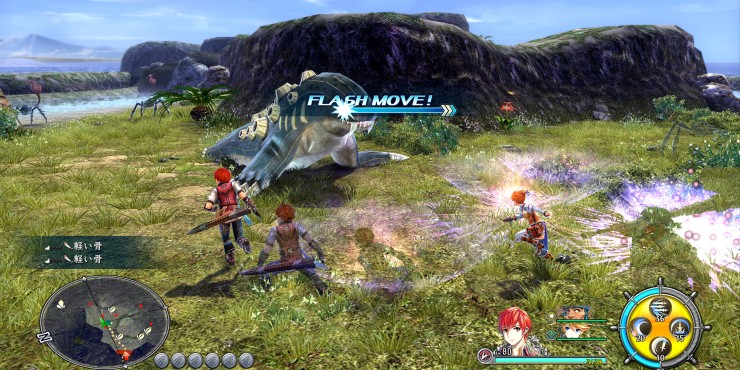 The next Ys game is still in development, but should arrive in North America this year.
The next entry in the long-running Ys series is called Ys VIII: Lacrimosa of DANA, and it's coming to North America later this year from NIS America. Planned for western release on both PlayStation 4 and Vita, the title continues telling the adventures of the red-haired hero, Adol.

"Adol awakens shipwrecked and stranded on a cursed island," explains the publisher's marketing summary. "There, he and the other shipwrecked passengers he rescues form a village to challenge fearsome beasts and mysterious ruins on the isolated island. Amidst this, Adol begins to dream of a mysterious blue-haired maiden living in an unknown world."

---
Just how realistic is a complete collection of Wii U physical releases, anyway?
February 16, 2017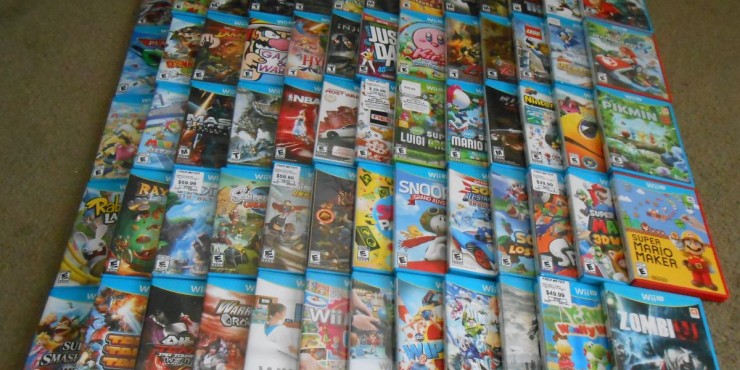 There are more games on the list than you might realize.
Not terribly long ago, a friend made the observation that it would actually be fairly easy to collect physical editions of every Wii U game released to North American retail. Since I already have a fairly large collection of games for that system (96 physical titles, to be precise), I thought I would take a look to see how right my friend is or isn't.

Accordingly, here is a list of the current physical Wii U games I don't yet own:

007 Legends
Adventure Time: Explore the Dungeon Because I DON'T KNOW!
Angry Birds Trilogy
Assassin's Creed IV: Black Flag
Barbie and Her Sisters: Puppy Rescue
Barbie Dreamhouse Party
Ben 10: Omniverse
Ben 10: Omniverse 2
The Book of Unwritten Tales 2
Brunswick Pro Bowling
Cabela's Big Game Hunter: Pro Hunts
Cabela's Dangerous Hunts 2013
---
Trailer Offers Overview of Shiness: The Lightning Kingdom
February 16, 2017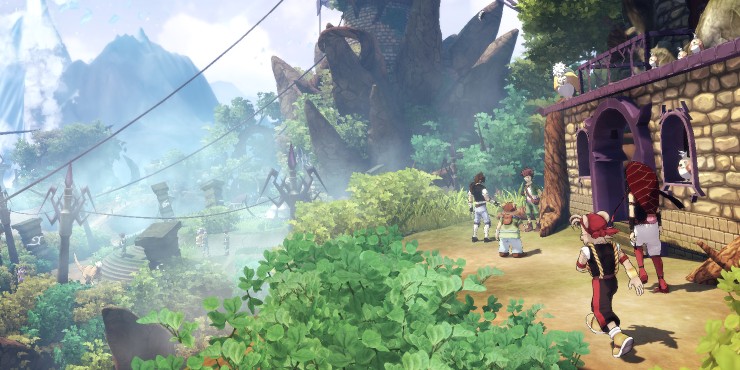 After a long time in development, the action-RPG is finally coming to consoles and PC later this year.
You may not yet have heard about Shiness: The Lightning Kingdom, but that's because it isn't yet available. The action-RPG has been in development for around 4 years, at a French studio called Enigami, and it's finally about ready to face the world.

Shiness: The Lightning Kingdom should arrive in just a few short weeks, and will be available on PlayStation 4, Xbox One and PC. Its concept and characters were first conceived 20 years ago, by Samir Rebib, the artistic director at Enigami. The game went into development in 2013, then gained new resources first through a successful Kickstarter campaign and then from a publishing deal with Focus Home Interactive.

---
Koei Tecmo Outlines Atelier Firis: Alchemist and the Mysterious Journey Combat
February 15, 2017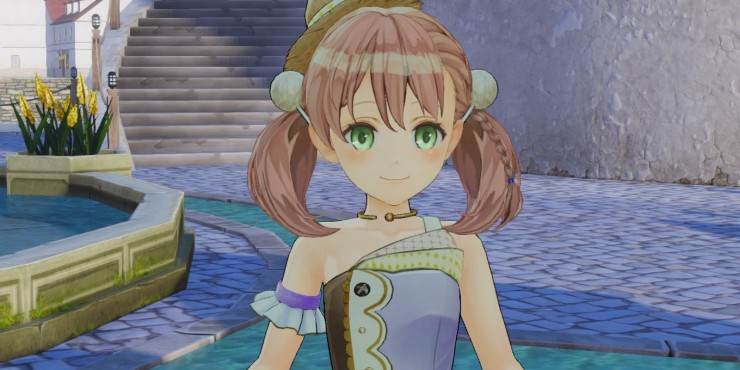 Atelier Firis: The Alchemist and the Mysterious Journey is getting into fighting shape for its March debut.
Koei Tecmo today shared details regarding the battle system that is featured in its upcoming release, Atelier Firis: Alchemist and the Mysterious Journey. Scheduled to arrive on PlayStation 4, Vita and Steam on March 7, 2017, the game is the latest in a long-running series of RPGs that dates back to the original PlayStation.

Firis, the game's heroine, is working to become a certified alchemist. Her journey enables her to meet all sorts of interesting characters, including some that returning players will recognize from previous games in the series. Among them are Logy, a young blacksmith, and his friend Escha, as well as a various other individuals.

---
Nintendo Announces Expansion Pass for The Legend of Zelda: Breath of the Wild
February 14, 2017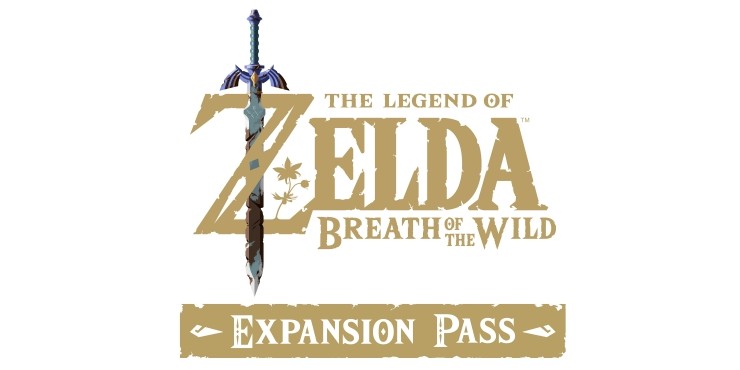 The expanded content will be the same for both the Wii U and Switch versions of the game.
Nintendo is calling The Legend of Zelda: Breath of the Wild one of the largest, most engaging video games it has ever created. People outside the company haven't had a lot of time with the game to decide one way or the other, since it won't arrive in stores until March 3, but so far, it's looking like the company's description of its potential blockbuster might even be accurate. Even so, there's always room for more.

Today, Nintendo released a press release to announce that more is indeed on the way. You'll be able to purchase it starting on the game's release date, which snags you two sets of downloadable content as they become available later in the year.

---
Senran Kagura: Estival Versus Is Headed to PC
February 13, 2017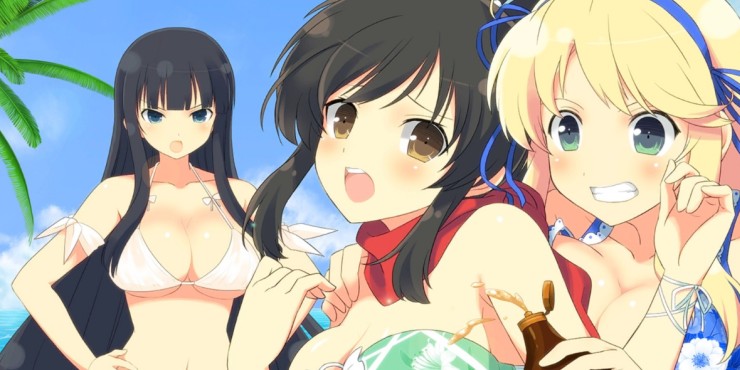 Soon, you won't need a console or handheld to get your buxom brawl started.
XSEED Games today announced it will release Senran Kagura: Estival Versus on PC next month, alongside Ikki Tousen premium DLC for not only the new PC version of the game, but the existing PlayStation 4 and Vita editions.

According to a press release, the Ikki Tousen DLC will let players participate in the action as Sun Ce, Lu Bu, and Guan Yu. It's part of the apparent 1-year celebration of the game's initial console launch in North America.

Senran Kagura: Estival Versus isn't the first Senran Kagura game to hit the PC (both Estival Versus and Bon Appetit! - Full Course preceded it), but the upcoming launch is noteworthy for continuing the recent trend that sees Japanese developers porting console hits to the PC platform.

---
Additional Articles:
[01] [02] [03] [04] [05] [06] [07] [08] [09] [10] [11] [12] [13] [14] [15] [16] [17] [18] [19] [20] [21] [22] [23] [24] [25] [26] [27] [28] [29] [30] [31] [32] [33] [34] [35] [36] [37] [38] [39] [40] [41] [42] [43] [44] [45] [46] [47] [48] [49] [50] [51] [52] [53] [54] [55] [56] [57] [58] [59] [60] [61] [62]