About Me:

I knew at an early age that I wanted to make a career out of writing about games, and now I have. You'll find most of my stuff right here on HonestGamers, of course, but don't be surprised if my name pops up elsewhere. Living out my dream keeps me very busy, and I wouldn't have it any other way!
---
Trailer Offers Overview of Shiness: The Lightning Kingdom
February 16, 2017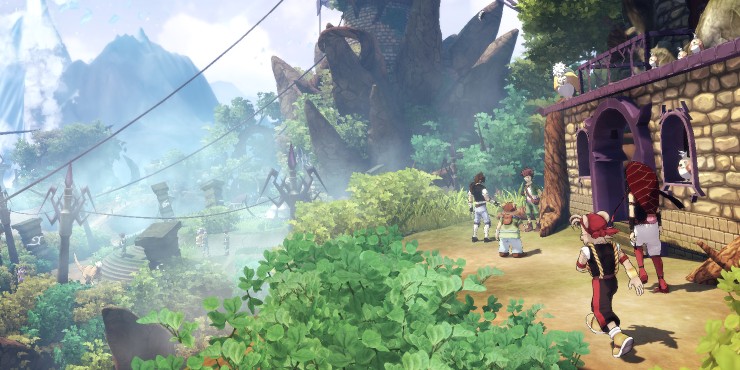 After a long time in development, the action-RPG is finally coming to consoles and PC later this year.
You may not yet have heard about Shiness: The Lightning Kingdom, but that's because it isn't yet available. The action-RPG has been in development for around 4 years, at a French studio called Enigami, and it's finally about ready to face the world.

Shiness: The Lightning Kingdom should arrive in just a few short weeks, and will be available on PlayStation 4, Xbox One and PC. Its concept and characters were first conceived 20 years ago, by Samir Rebib, the artistic director at Enigami. The game went into development in 2013, then gained new resources first through a successful Kickstarter campaign and then from a publishing deal with Focus Home Interactive.

---
Koei Tecmo Outlines Atelier Firis: Alchemist and the Mysterious Journey Combat
February 15, 2017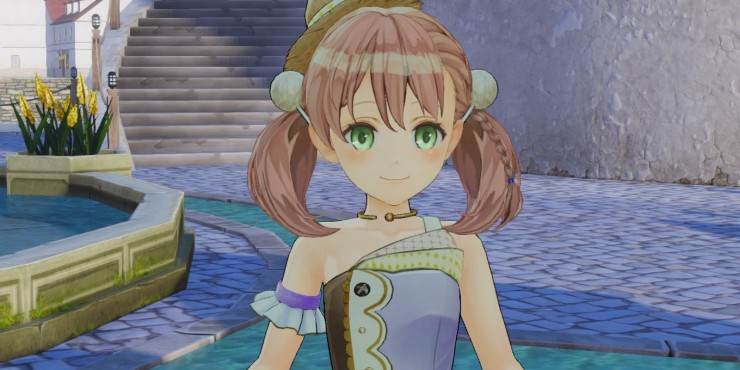 Atelier Firis: The Alchemist and the Mysterious Journey is getting into fighting shape for its March debut.
Koei Tecmo today shared details regarding the battle system that is featured in its upcoming release, Atelier Firis: Alchemist and the Mysterious Journey. Scheduled to arrive on PlayStation 4, Vita and Steam on March 7, 2017, the game is the latest in a long-running series of RPGs that dates back to the original PlayStation.

Firis, the game's heroine, is working to become a certified alchemist. Her journey enables her to meet all sorts of interesting characters, including some that returning players will recognize from previous games in the series. Among them are Logy, a young blacksmith, and his friend Escha, as well as a various other individuals.

---
Nintendo Announces Expansion Pass for The Legend of Zelda: Breath of the Wild
February 14, 2017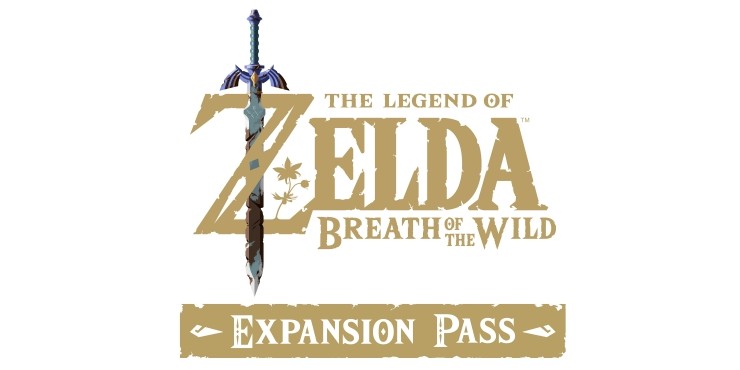 The expanded content will be the same for both the Wii U and Switch versions of the game.
Nintendo is calling The Legend of Zelda: Breath of the Wild one of the largest, most engaging video games it has ever created. People outside the company haven't had a lot of time with the game to decide one way or the other, since it won't arrive in stores until March 3, but so far, it's looking like the company's description of its potential blockbuster might even be accurate. Even so, there's always room for more.

Today, Nintendo released a press release to announce that more is indeed on the way. You'll be able to purchase it starting on the game's release date, which snags you two sets of downloadable content as they become available later in the year.

---
Senran Kagura: Estival Versus Is Headed to PC
February 13, 2017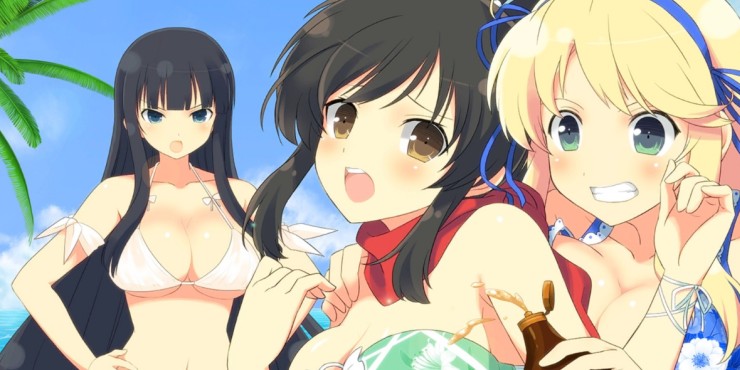 Soon, you won't need a console or handheld to get your buxom brawl started.
XSEED Games today announced it will release Senran Kagura: Estival Versus on PC next month, alongside Ikki Tousen premium DLC for not only the new PC version of the game, but the existing PlayStation 4 and Vita editions.

According to a press release, the Ikki Tousen DLC will let players participate in the action as Sun Ce, Lu Bu, and Guan Yu. It's part of the apparent 1-year celebration of the game's initial console launch in North America.

Senran Kagura: Estival Versus isn't the first Senran Kagura game to hit the PC (both Estival Versus and Bon Appetit! - Full Course preceded it), but the upcoming launch is noteworthy for continuing the recent trend that sees Japanese developers porting console hits to the PC platform.

---
Nintendo Schedules Splatoon 2 Event in Late March
February 12, 2017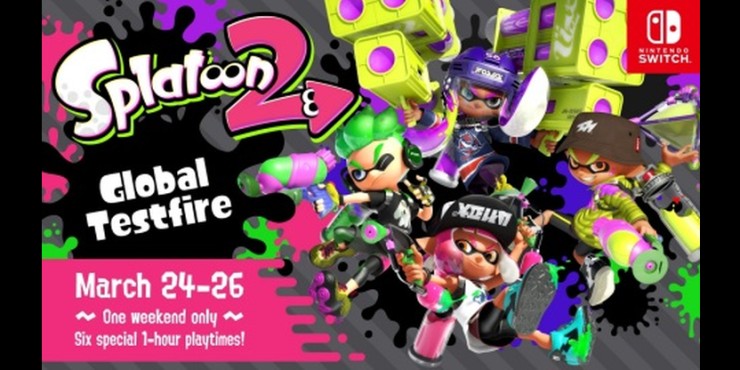 Anxious Switch owners will have 6 chances to play Splatoon 2 ahead of its launch later this year.
Splatoon wound up being an unexpectedly big deal for Nintendo, and the company is certainly treating like one, in the wake of such strong performance. A sequel has already been announced for the upcoming game console, the Nintendo Switch, and now there's word that early adopters will be able to spend as much as 6 hours playing the game before it arrives in stores this summer.

According to a press release Nintendo issued earlier today, the Splatoon 2 Global Testfire event will allow players to download a demo and battle against players around the world. There will be 6 events scheduled, lasting one hour apiece, and they take place over a 3-day period:

---
Conan Exiles Enjoys Tremendous Early Access Success
February 10, 2017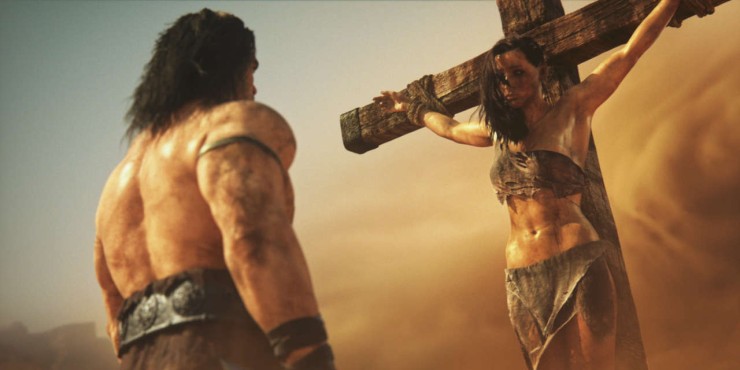 Funcom's troubles may soon be history, if the company's new online game continues to perform as it has recently.
There's a pretty good chance that you've heard of Conan Exiles, the new Early Access title from Funcom that was pretty much all some PC gamers could talk about earlier this week. The hook? Lots of penis. It turns out that while plenty of people are happy to see artists lovingly render bosoms, some of them feel robbed when there's little or no representation for other members of the anatomy.

So anyway, Conan Exiles has been doing very well for itself by catering to those people (and probably also by appealing to other people who like Conan games in general, regardless of the number and variety of genitalia depicted). According to an email sent to press earlier today, the game managed to sell an impressive 320,000 copies on Steam in just its first week, which isn't bad at all.

---
An Important Update About Your Old HonestGamers Password
January 20, 2017
Your HG password should be safe now, but any password you were using in June should be considered compromised.
In late June of last year, I noticed (because I could hardly help but notice) that the site had been compromised. I wasn't sure at the time of the exact nature of that compromise, and I'm still not completely enlightened on that matter, but it was obvious that someone gained access to at least some site accounts, including site staff accounts.

At that time, I recommended that you change your HonestGamers password, and that you also update your password on other sites if you were using the same password elsewhere.

---
Additional Articles:
[01] [02] [03] [04] [05] [06] [07] [08] [09] [10] [11] [12] [13] [14] [15] [16] [17] [18] [19] [20] [21] [22] [23] [24] [25] [26] [27] [28] [29] [30] [31] [32] [33] [34] [35] [36] [37] [38] [39] [40] [41] [42] [43] [44] [45] [46] [47] [48] [49] [50] [51] [52] [53] [54] [55] [56] [57] [58] [59] [60] [61]