About Me:

I knew at an early age that I wanted to make a career out of writing about games, and now I have. You'll find most of my stuff right here on HonestGamers, of course, but don't be surprised if my name pops up elsewhere. Living out my dream keeps me very busy, and I wouldn't have it any other way!
---
Valkyria Revolution Hits North America and Europe This June
March 28, 2017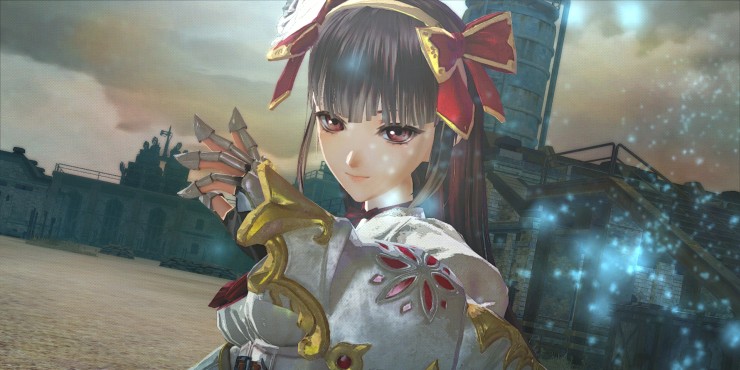 The sequel will appear on both PlayStation 4 and Xbox One in the west, and at a wallet-friendly price.
Valkyria Chronicles was very much a niche title, loved by a lot of the relatively few people who played it, but mostly ignored even by gamers who might well have enjoyed it if only they gave it a shot. For a long time, the series appeared to be dead in the water. Then SEGA updated that first game for the PlayStation 4 and released the enhanced port in North America in 2016. Next came a third proper installment for the franchise in Japan, which SEGA this week announced is also headed to North America and Europe.

---
Super Hydorah Brings Shmup Action to Xbox One This Spring
March 23, 2017
The horizontal shooter will debut on Xbox One, but should reach other platforms later.
First, Abylight and Locomalito partnered to bring us Cursed Castilla, an action game in the vein of Super Ghouls 'n Ghosts. And it was apparently very, very good. Now, the two companies are working on a new project that looks similarly retro. It's called Super Hydorah, and it will debut on Xbox One this spring.

From the look of things, the "hectic non-linear game" will offer both single-player and multiplayer modes, so you can go up against some sort of menace either alone or with assistance from a capable friend.

---
Capcom Brings Back 6 Amazing NES Classics in Disney Afternoon Collection
March 15, 2017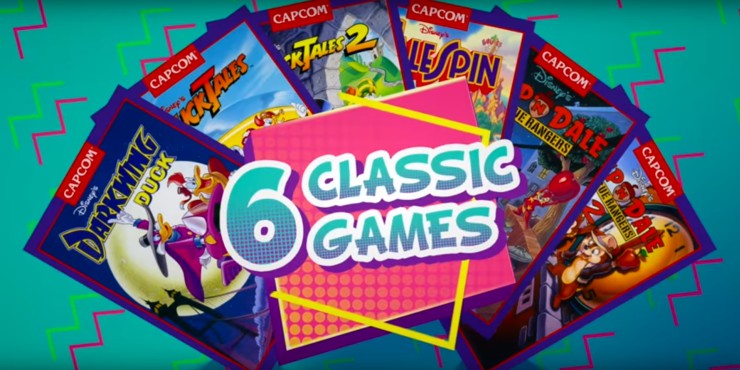 You'll be able to play a group of some of the greatest licensed games ever, on your favorite new console.
During the NES era, Capcom teamed up with Disney to produce some of the greatest license-based games ever, titles that were developed by some of the same talent that produced other huge hits like Mega Man. Many of those games are remembered fondly today, and some of the old NES cartridges go for hundreds of dollars if you can find them in good condition. Until now, there hasn't been a way to go back and play those games, unless you're willing to shell out a lot of money or resort to emulation. Until now.

Today, Capcom released a new video to promote the Disney Afternoon Collection, which is coming to PlayStation 4, Xbox One and Steam as a download-only title. It will cost $19.99, which isn't a terrible price for the six included games, and will be available starting April 18.

---
A Physical Edition of Ray Gigant Is on the Way
March 13, 2017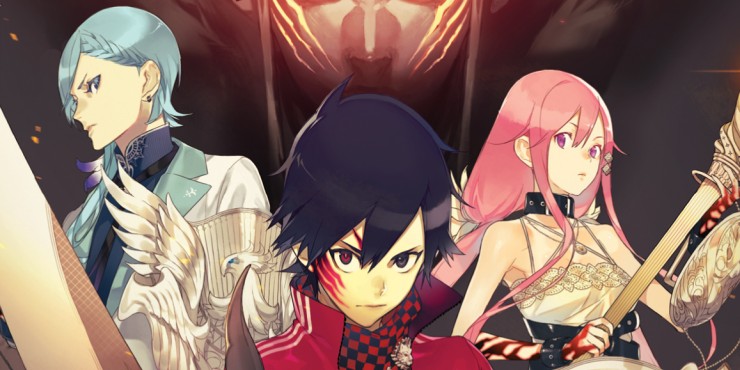 Limited Run Games will give you a chance to hold a version of the dungeon crawler in your hands.
A few weeks ago, I finally relented and purchased a digital copy of Ray Gigant when I saw it on sale on the PlayStation Store. "Looks like they'll never release a physical edition of this game," I said to myself, "and I really want it."

Well, I was wrong about one thing, and that one thing was my evaluation of the prospects of a physical release. Though it was released almost a year ago, and reviewed favorably at the time, Ray Gigant is only now going to finally be available in a physical form, courtesy of Limited Run Games.

---
Cyberdimension Neptunia: 4 Goddesses Online Heads West in Late 2017
March 09, 2017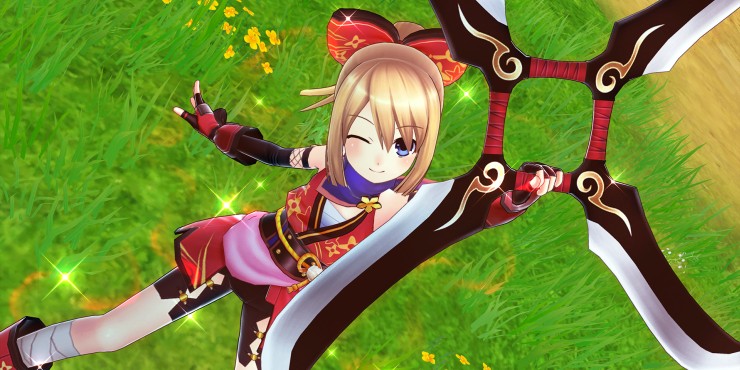 Look for it to hit both PlayStation 4 and PC, in both North America and Europe.
Unless you want them to, there's no reason your adventures with Nepgear and her friends have to end just yet. That's especially true now that Idea Factory International has announced plans to bring another game in the series to North America and Europe, in both physical and digital formats.

Cyberdimension Neptunia: 4 Goddesses Online is due to arrive this winter, and should debut on both Steam and PlayStation 4 on the same day. As the title implies, it is an online RPG with--wait, no. That's not quite right.

---
Wonder Boy: The Dragon's Trap Is Scheduled to Hit Leading Consoles on April 18
March 08, 2017
The remake of the Sega Master System classic will be here almost before you know it...
DotEmu today announced that Wonder Boy: The Dragon's Trap will release on the Nintendo Switch, PlayStation 4, and Xbox One platforms on April 18, with a PC version scheduled to arrive a few weeks later.

Wonder Boy was hugely popular during the Sega Master System era, but the franchise went quiet years ago. Now, it has suddenly come roaring back. This game is about to arrive, and there is a separate Wonder Boy project also in development at a different studio. As the saying goes, everything that's old is new again.

---
Voodoo Vince Makes His Unlikely Return
March 07, 2017
Not everyone forgot that Voodoo Vince existed on the original Xbox and was even pretty good...
Way back in 2003, Xbox owners were delighted to brag that they had another platform exclusive. The game's name was Voodoo Vince, and it told the adventures of a voodoo doll brought to life within the Louisiana bayou. He had all sorts of adventures, running and jumping and even solving puzzles. Now, he'll be doing those same things on Xbox One and PC.

Though a lot of games to arrive on the Xbox were eventually playable on Xbox 360 due to backwards compatibility software updates, Voodoo Vince wasn't one of them... even though it was published by Microsoft. It was a strange oversight for gamers who fell in love with the original title's charm, and now it is being corrected with the release of Voodoo Vince: Remastered, which is due to arrive on April 18 with an MSRP of $14.99.

---
Additional Articles:
[01] [02] [03] [04] [05] [06] [07] [08] [09] [10] [11] [12] [13] [14] [15] [16] [17] [18] [19] [20] [21] [22] [23] [24] [25] [26] [27] [28] [29] [30] [31] [32] [33] [34] [35] [36] [37] [38] [39] [40] [41] [42] [43] [44] [45] [46] [47] [48] [49] [50] [51] [52] [53] [54] [55] [56] [57] [58] [59] [60] [61] [62]