About Me:

I knew at an early age that I wanted to make a career out of writing about games, and now I have. You'll find most of my stuff right here on HonestGamers, of course, but don't be surprised if my name pops up elsewhere. Living out my dream keeps me very busy, and I wouldn't have it any other way!
---
Tokyo Xanadu Coming to North America and Europe in 2017
January 18, 2017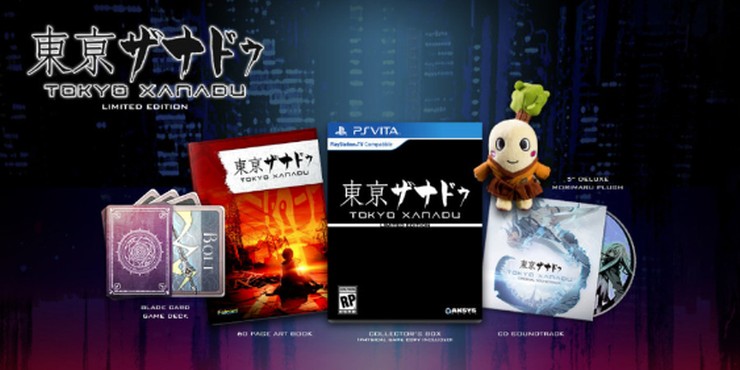 We can all use a little more Nihon Falcom in our lives.
The people at Aksys Games have recently begun to suspect that North American and European gamers might like to play a localized and conveniently available version of Tokyo Xanadu, and to test that theory, they're releasing two versions of the games in those regions: Tokyo Xanadu, for PlayStation Vita, and Tokyo Xanadu eX+ for Steam and PlayStation 4.

In case you're not aware, Tokyo Xanadu is a "massive" action-RPG, and Tokyo Xanadu eX+ is an enhanced version of that base game. They're both due this fall, and both were developed by Nihon Falcom (also known for its work on The Legend of Heroes and the beloved Ys series).

---
Two Utawarerumono Games Headed West in 2017
January 18, 2017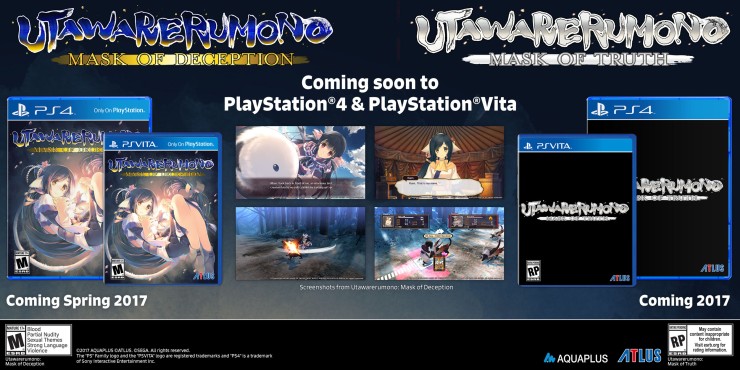 Atlus is localizing some visual novel/SRPG games you might want to play
You pronounce the name "Uta-wa-re-ru-mono," the helpful email told me. And the reason the helpful email told me that is simple: Atlus was announcing that it will bring two Utawarerumono games to North America and Europe in 2017. Apparently, it will be helpful if we can get the name right when discussing them in polite conversation.

For those who don't know (a group that until recently included myself), Utawarerumono: Mask of Deception and Utawarerumono: Mask of Truth are visual novels that also happen to feature SRPG-style combat. It's a marriage of two game styles that some people really don't care for at all. If you're one of those people who does, though, you could be in for a real treat.

---
Nintendo Announces Switch Stream Events
January 12, 2017
The Switch is coming, and two events will let us know a lot more about it. Mark your calendars!
Nintendo has been keeping details about its upcoming console, the Switch, close to the vest. We don't yet know the price point, the official release date, or even a whole lot about what's under the hood. We don't know what games will be available at launch, or during the infamous "launch window." And while we have seen the list of companies that are committed to developing for the hardware, those lists don't always turn out to mean much.

But our lack of knowledge will soon change. Nintendo has a big reveal scheduled for 8PM (PST)/11PM (EST), January 12. During that event, we will receive lots of the general information that Nintendo fans (like myself) have been dying to know.

---
Halo Wars 2 Physical Edition Coming from THQ Nordic
January 10, 2017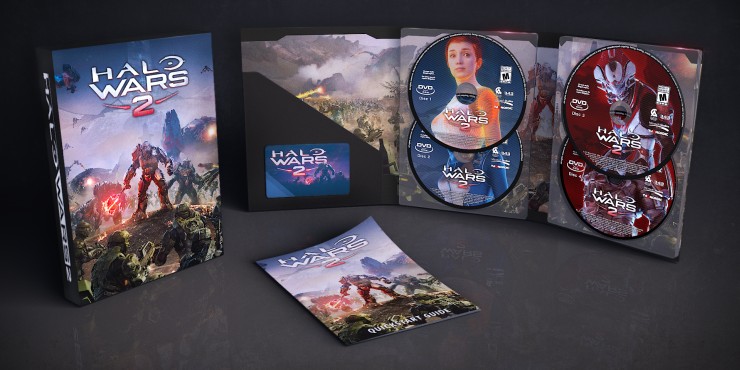 If you like your games in a format you can hold in your hands, THQ Nordic has you covered.
THQ Nordic today announced that it has partnered with Microsoft Studios and 343 Industries to produce a physical edition of the upcoming RTS title, Halo Wars 2. Interested players can purchase the game in a physical format at their favorite retailer, then play it on PC and on Xbox One, thanks to the Xbox Play Anywhere cross-buy feature that Microsoft has lately been pushing.

Halo Wars 2 will come in two editions: Standard and Ultimate. They will cost $59.99 and $79.99, respectively. Purchasing the Ultimate edition will grant you access to the game four days earlier, and also includes a season pass and Halo Wars: Definitive Edition, the first game in the series (with enhancements).

---
Atlus USA Shares First Details on Studio Zero and Its Debut Project
December 23, 2016
Atlus has big plans for its new internal studio, but they're a long way from coming to fruition.
Atlus apparently announced the formation of a new internal studio that will focus on developing creative new RPGs. That's exciting news for fans of the popular studio, but information has been limited. Fortunately, the company's North American branch today issued a press release to provide first details on the venture. I'm including that press release below, rather than summarizing it. Enjoy!

---

---
Life Update and 2017 Plans
December 22, 2016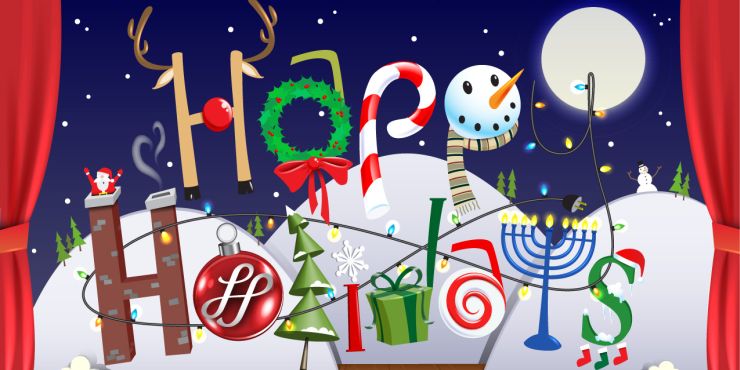 Bad personal news for me COULD mean good news for my site activity in the year to come...
Before I say anything else, let me take this opportunity to wish you and yours a Merry Christmas, a Happy New Year and/or any other holiday(s) you might celebrate between now and whenever.

My own holiday season kicked off, you might say, when I discovered that my month-to-month work for one of my clients--which I've been doing for around 5 years--won't be continuing. Thankfully, I had done a bunch of work for a different client ahead of that, and the client that ended our former arrangement did throw some other work my way in December (and might again next month), so I should be able to weather this particular storm. However, it's almost entirely bad news and it means a monthly budget of $1000 to $1500 less than what I was barely getting by with before. Happy holidays to me, right?

---
Important Update: Patreon and You
December 14, 2016
The site's interactions with Patreon are changing.
I've changed how HonestGamers will use Patreon, going forward, and I figure that's worth at least a quick post. So here goes...

Clicking the Patreon link at the top of most pages on the site formerly led to a page on the Patreon site, where I encouraged people to back HonestGamers. Several of you did, and for that I am grateful. However, in spite of some limited success, Patreon hasn't been working as intended.

---
Additional Articles:
[01] [02] [03] [04] [05] [06] [07] [08] [09] [10] [11] [12] [13] [14] [15] [16] [17] [18] [19] [20] [21] [22] [23] [24] [25] [26] [27] [28] [29] [30] [31] [32] [33] [34] [35] [36] [37] [38] [39] [40] [41] [42] [43] [44] [45] [46] [47] [48] [49] [50] [51] [52] [53] [54] [55] [56] [57] [58] [59] [60] [61]