About Me:

I knew at an early age that I wanted to make a career out of writing about games, and now I have. You'll find most of my stuff right here on HonestGamers, of course, but don't be surprised if my name pops up elsewhere. Living out my dream keeps me very busy, and I wouldn't have it any other way!
---
Nintendo Schedules Splatoon 2 Event in Late March
February 12, 2017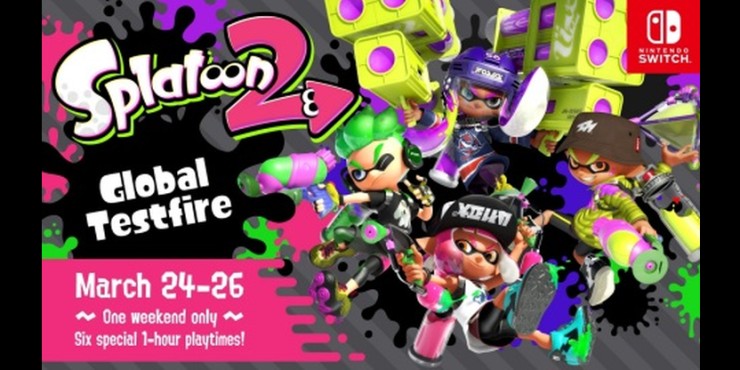 Anxious Switch owners will have 6 chances to play Splatoon 2 ahead of its launch later this year.
Splatoon wound up being an unexpectedly big deal for Nintendo, and the company is certainly treating like one, in the wake of such strong performance. A sequel has already been announced for the upcoming game console, the Nintendo Switch, and now there's word that early adopters will be able to spend as much as 6 hours playing the game before it arrives in stores this summer.

According to a press release Nintendo issued earlier today, the Splatoon 2 Global Testfire event will allow players to download a demo and battle against players around the world. There will be 6 events scheduled, lasting one hour apiece, and they take place over a 3-day period:

---
Conan Exiles Enjoys Tremendous Early Access Success
February 10, 2017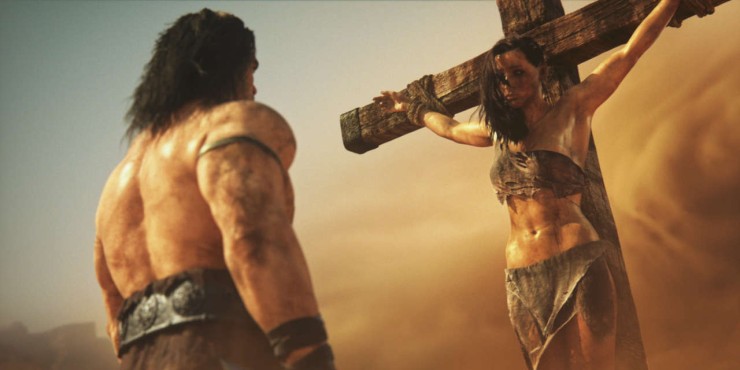 Funcom's troubles may soon be history, if the company's new online game continues to perform as it has recently.
There's a pretty good chance that you've heard of Conan Exiles, the new Early Access title from Funcom that was pretty much all some PC gamers could talk about earlier this week. The hook? Lots of penis. It turns out that while plenty of people are happy to see artists lovingly render bosoms, some of them feel robbed when there's little or no representation for other members of the anatomy.

So anyway, Conan Exiles has been doing very well for itself by catering to those people (and probably also by appealing to other people who like Conan games in general, regardless of the number and variety of genitalia depicted). According to an email sent to press earlier today, the game managed to sell an impressive 320,000 copies on Steam in just its first week, which isn't bad at all.

---
An Important Update About Your Old HonestGamers Password
January 20, 2017
Your HG password should be safe now, but any password you were using in June should be considered compromised.
In late June of last year, I noticed (because I could hardly help but notice) that the site had been compromised. I wasn't sure at the time of the exact nature of that compromise, and I'm still not completely enlightened on that matter, but it was obvious that someone gained access to at least some site accounts, including site staff accounts.

At that time, I recommended that you change your HonestGamers password, and that you also update your password on other sites if you were using the same password elsewhere.

---
Tokyo Xanadu Coming to North America and Europe in 2017
January 18, 2017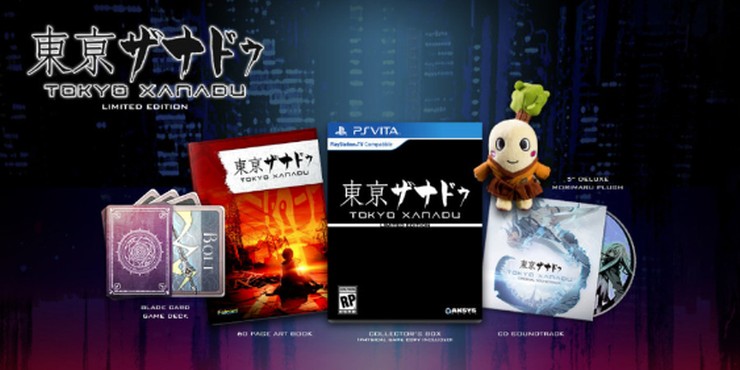 We can all use a little more Nihon Falcom in our lives.
The people at Aksys Games have recently begun to suspect that North American and European gamers might like to play a localized and conveniently available version of Tokyo Xanadu, and to test that theory, they're releasing two versions of the games in those regions: Tokyo Xanadu, for PlayStation Vita, and Tokyo Xanadu eX+ for Steam and PlayStation 4.

In case you're not aware, Tokyo Xanadu is a "massive" action-RPG, and Tokyo Xanadu eX+ is an enhanced version of that base game. They're both due this fall, and both were developed by Nihon Falcom (also known for its work on The Legend of Heroes and the beloved Ys series).

---
Two Utawarerumono Games Headed West in 2017
January 18, 2017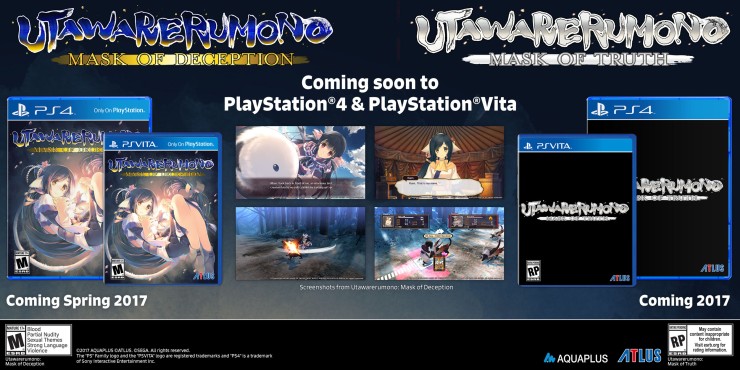 Atlus is localizing some visual novel/SRPG games you might want to play
You pronounce the name "Uta-wa-re-ru-mono," the helpful email told me. And the reason the helpful email told me that is simple: Atlus was announcing that it will bring two Utawarerumono games to North America and Europe in 2017. Apparently, it will be helpful if we can get the name right when discussing them in polite conversation.

For those who don't know (a group that until recently included myself), Utawarerumono: Mask of Deception and Utawarerumono: Mask of Truth are visual novels that also happen to feature SRPG-style combat. It's a marriage of two game styles that some people really don't care for at all. If you're one of those people who does, though, you could be in for a real treat.

---
Nintendo Announces Switch Stream Events
January 12, 2017
The Switch is coming, and two events will let us know a lot more about it. Mark your calendars!
Nintendo has been keeping details about its upcoming console, the Switch, close to the vest. We don't yet know the price point, the official release date, or even a whole lot about what's under the hood. We don't know what games will be available at launch, or during the infamous "launch window." And while we have seen the list of companies that are committed to developing for the hardware, those lists don't always turn out to mean much.

But our lack of knowledge will soon change. Nintendo has a big reveal scheduled for 8PM (PST)/11PM (EST), January 12. During that event, we will receive lots of the general information that Nintendo fans (like myself) have been dying to know.

---
Halo Wars 2 Physical Edition Coming from THQ Nordic
January 10, 2017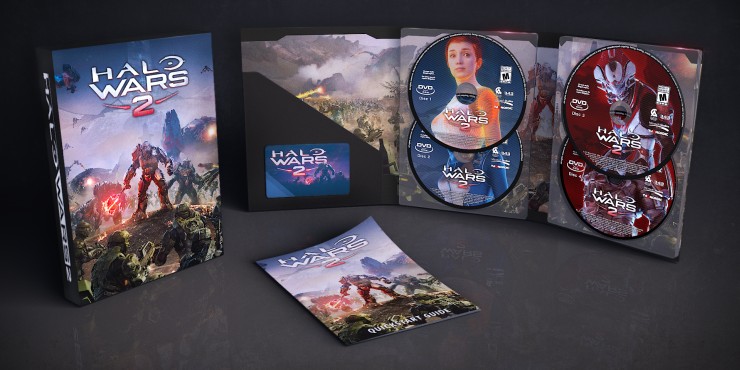 If you like your games in a format you can hold in your hands, THQ Nordic has you covered.
THQ Nordic today announced that it has partnered with Microsoft Studios and 343 Industries to produce a physical edition of the upcoming RTS title, Halo Wars 2. Interested players can purchase the game in a physical format at their favorite retailer, then play it on PC and on Xbox One, thanks to the Xbox Play Anywhere cross-buy feature that Microsoft has lately been pushing.

Halo Wars 2 will come in two editions: Standard and Ultimate. They will cost $59.99 and $79.99, respectively. Purchasing the Ultimate edition will grant you access to the game four days earlier, and also includes a season pass and Halo Wars: Definitive Edition, the first game in the series (with enhancements).

---
Additional Articles:
[01] [02] [03] [04] [05] [06] [07] [08] [09] [10] [11] [12] [13] [14] [15] [16] [17] [18] [19] [20] [21] [22] [23] [24] [25] [26] [27] [28] [29] [30] [31] [32] [33] [34] [35] [36] [37] [38] [39] [40] [41] [42] [43] [44] [45] [46] [47] [48] [49] [50] [51] [52] [53] [54] [55] [56] [57] [58] [59] [60] [61] [62]