About Me:

I write about video games and horror-related items. Also, I wear a hat.
---
The Underbelly: Kampout
June 14, 2019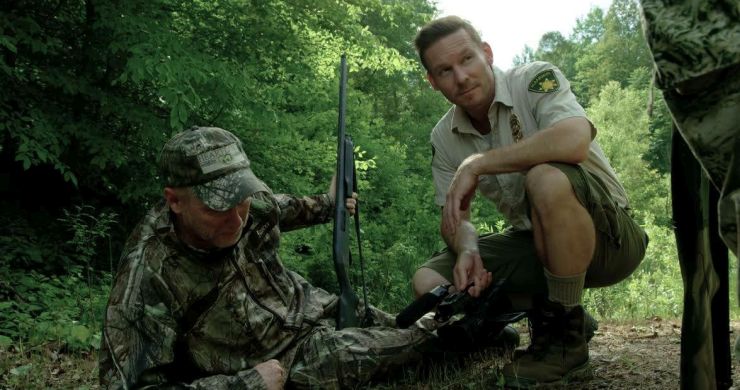 The second most boring sasquatch movie around
The Underbelly #3
Kampout
(aka: American Bigfoot)
2017
Director: Glenn Martin
Premise: A sasquatch goes on a rampage after its young is killed. Unimportant characters tremble in fear.


Kampout left me kind of confused.

Was it a straight up horror movie? A horror-comedy? A campy, self-aware flick? A muddled mess of conflicting tones and halfhearted storylines? A decent, low budget script in bad need of an overhaul or a copy edit?

Somehow all of the above?

---
I'm struggling to get through my current project, but not my previous project...
May 12, 2019
I thought I would have a hell of a time getting through Phantasy Star II. It kicked my ass two times before, and it tried to do so again. However, I didn't waiver. I stayed the course, fought hard, took advice from everyone on here (thank you all again!) and managed to power my way through it. It was ultimately fulfilling.

Hell, even when Sekiro took the wind out of my sails dozens of times, I never really contemplated throwing in the towel. I made idle threats, but knew I would never let myself give up.

---
Game Progress 5/5/19
May 05, 2019
RPGs aplenty
RPGs take time to complete, and I don't always have a lot of time. That's why I decided to play five of them simultaneously and basically hamstring myself. Good idea, right?

Okay, so two of them were short and won't be mentioned here much: Undertale and Cat Quest. Both are done, and there isn't more I can say about them.

However, the three current time sinks I'm pushing through are meatier titles with completely different content in regards to quality among them. I've already pumped countless hours into two of them, and have only scratched the surface of the third....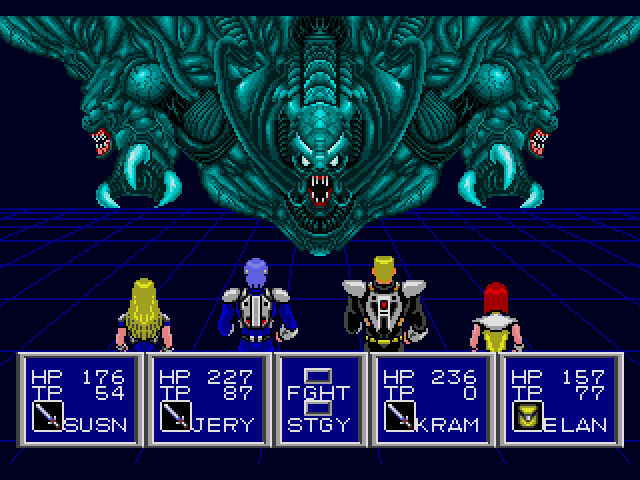 ---
Vacation Day 2: Night of the Creeps (1986)
April 22, 2019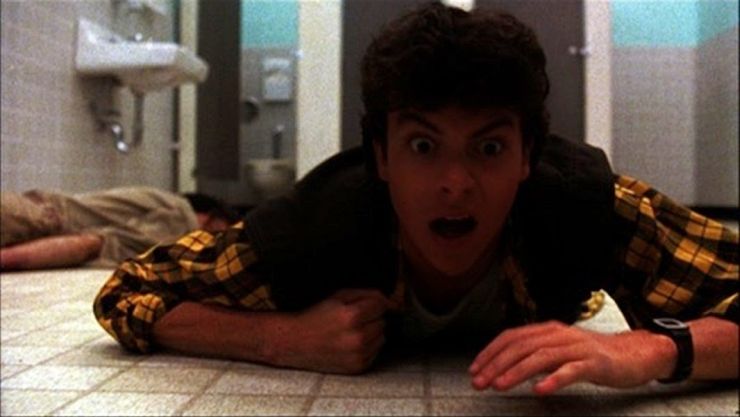 It's Miller Time!
You've seen "The Price is Right," correct? You know how the bidding usually goes. Someone comes up with a really killer price, like $700 for some cheaply made, overpriced chandelier. However, the final contestant bids $701 and the previous bidder gets left in the dust. That's sort of how I feel about Night of the Creeps.

---
Vacation Day 1: Starry Eyes (2014)
April 21, 2019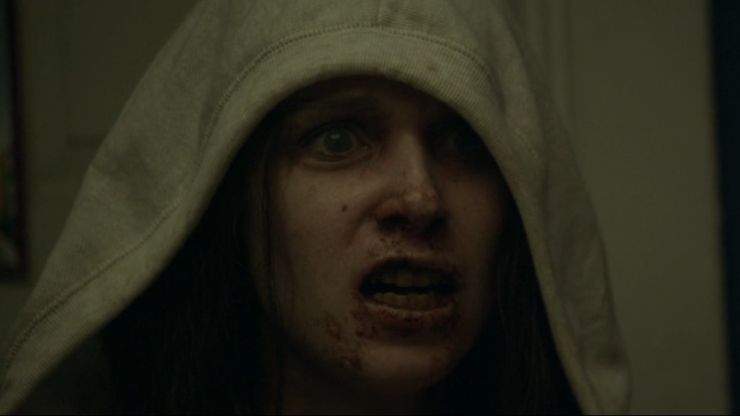 Harvey Weinstein: The Horror Movie
I'm on vacation now. As part of my time off, I seek not only to deep clean this house of mine, but also watch some horror movies. You know, same old, same old. Hell, I figured I'd even blog about them.

---
Game Progress 4/18/19
April 18, 2019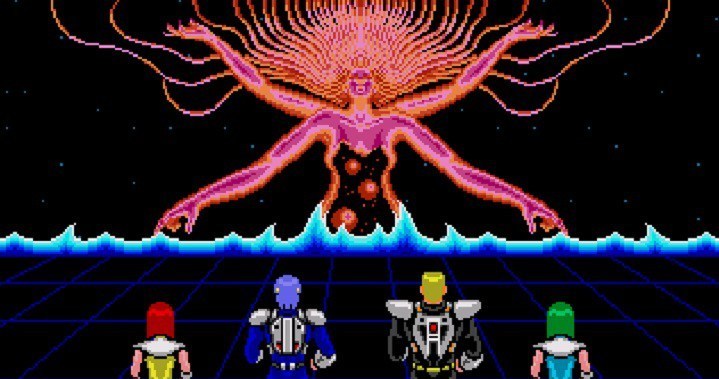 The dams are damned, and now it's on to Dezo.
I've been bouncing around a lot for the last week or so. The only two games that steadily kept my interest for the last couple were Sekiro and Phantasy Star II.


Sekiro: Shadows Die Twice (PC)
I haven't got really much to say here except "Holy crap, this is hard!" and "Completed. Review live."

I took me close to 50 hours to get through this one, partially because of what I said before in a previous blog. Playing this game via Steam Link streaming is a bad idea.


Phantasy Star II
I have a routine worked out. It's:

Grind ---> Explore ---> Recruit characters ---> Do dungeons ---> Repeat

---
Lesson learned: No more playing Sekiro via Steam Link
March 31, 2019
Timing is of the essence
I own a Steam Link. It's been a wonderful device for me because it allows me to play some of my games in my living room, on my large TV rather than my dinky monitor. Also, my computer room stinks and probably will until my next vacation, when my wife and I plan to tear out pretty much all of the carpeting in this house.

---
Additional Articles:
[01] [02] [03] [04] [05] [06] [07] [08] [09] [10] [11] [12] [13] [14] [15] [16] [17] [18] [19] [20] [21] [22] [23] [24] [25] [26] [27] [28] [29] [30] [31] [32] [33] [34] [35] [36] [37] [38] [39] [40] [41] [42]