About Me:

I write about video games and horror-related items. Also, I wear a hat.
---
Baby born!
April 29, 2012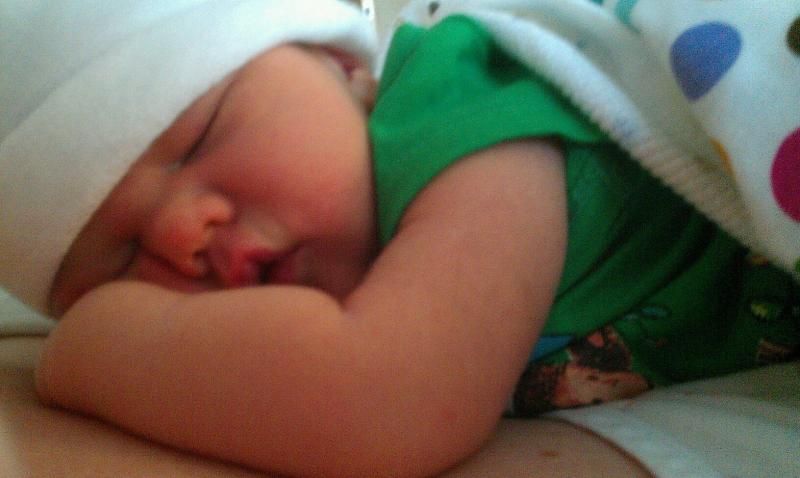 My son, Grayson, was born today about quarter to 2 PM. 8lbs, 10 oz, healthy, and a very irritable sleeper like his dad [seriously, you lightly nudge this kid and he's like, "I'm trying to SLEEEEEEP WAAAAAAAAAH!"]. As such, you probably won't see much of me over the next few weeks. I hope to continue retro reviews, writing them if I get any downtime. I hope to complete some more Atari 2600 reviews (rewriting my reviews for Shark Attack and Tax Avoiders, and covering some games I haven't reviewed yet) before moving on to something like NES, arcade or Game Boy rewrites.
---
Converting the rest of my Atari 2600 reviews
April 07, 2012
With the exception of my system review (which I don't feel like rewriting, and may even have removed from GF in the future), I'm rewriting the rest of my Atari 2600 reviews and posting them here. I know, it's probably more 2600 than one person should cover, but that was part of my original plan in coming here to HG--converting most of my old GameFAQs work to new reviews. So, in the future, expect:

King Kong
Missile Command
Moonsweeper
Ms. Pac-Man
Pitfall II: Lost Caverns
Shark Attack
Tax Avoiders

I'm also planning on hitting three or more 2600 games that don't currently have reviews here: Atlantis, Forest, Dragonfire, No Escape!, and Tutankham.
---
Pet peeve
January 06, 2012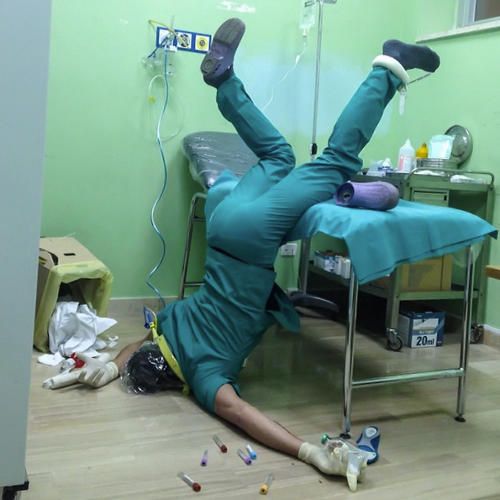 The last few games I've played--Folklore, Lost Planet, and White Knight Chronicles--all have one annoying thing in common: falling down.

I'm not sure why developers choose to do this, but I've played many action titles where enemies constantly knock your characters off his feet. You'd think he'd leap back up or rise quickly so the pace doesn't drop, but nooooooo... He has to lay there for eons pondering the meaning of life, then slowly collect himelf, and finally make an agonizing ascent to his feet. Two seconds later, you're back on the ground and the process begins anew. Some games are even so cheap as to repeat this process until you expire.

---
Merry Christmas.....MWAHAHAHAH!
December 25, 2011

Merry Christmas, ladies and gentlemen!

Now that I've met my quota of one act of well-wishing per year, I'm going to torture you with awful music.



(Don't) Enjoy!
---
The future of Joe...
November 04, 2011
Well, finances are officially in the crapper. Bills are getting paid and the only debts we have are quite small (credit card bill for me, and less than $200 from my wife's hospital visit). Thankfully my insurance covers maternity stays 100%, so we don't have to worry about that. Still, it's apparent now more than ever that I need a second job.

As such, my reviewing time will decrease, maybe even disappear. I really hope not, because I'd like to continue both as an HG contributor and as a freelancer. I'm hoping for something that pays decently.

---
Impressions...
November 03, 2011
Taking a week off from reviewing, but will jump back in some time next week. In the meantime, I'd like to blather about two games:

Demon's Souls:
Oh, where have you been all my life? You've kicked my teeth in, ripped off my scalp, stabbed me in the groin, and did that one other painful thing. But I still keep coming back to you! Demon's Souls is pretty addictive so far. The first time I died and had to start over, I nearly tossed the game out the window. Instead, I started over (and over) until I felt more at home. Getting used to the game's mechanics and face-crushing difficulty helped.

---
Happy Halloween, jerks!
October 31, 2011




Warning: a bit graphic



---
Additional Articles:
[01] [02] [03] [04] [05] [06] [07] [08] [09] [10] [11] [12] [13] [14] [15] [16] [17] [18] [19] [20] [21] [22] [23] [24] [25] [26] [27] [28] [29] [30] [31] [32] [33] [34] [35] [36] [37] [38] [39] [40] [41] [42] [43]