About Me:

I write about video games and horror-related items. Also, I wear a hat.
---
Game Progress 12/21/17: Pre-Christmas Edition
December 21, 2017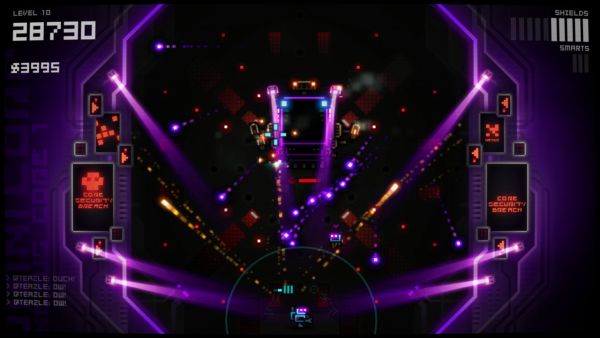 Arx Fatalis finally falls
Arx Fatalis (PC)
I made my way through Akbaa's temple, noticing some items called Akbaa Stones or something like that along the way. I left one on a dead body to make space for merchant fodder and took the other with me. I couldn't find a use for it during my time in the temple, and so decided to sell it later. Bad move.

Anyway, after tinkering with some golems and slicing up cultists, I reached the boss chamber. One of the good guys outed himself as a turn coat, and summoned a demon for me to fight. It was a pretty rough battle, and mostly consisted of me running backwards, slashing and casting the heal spell repeatedly. I did eventually topple the beast and attempted to touch the meteor. Of course, it didn't go as planned, so I began the next phase of the campaign.

---
Game Progress 12/11/17
December 11, 2017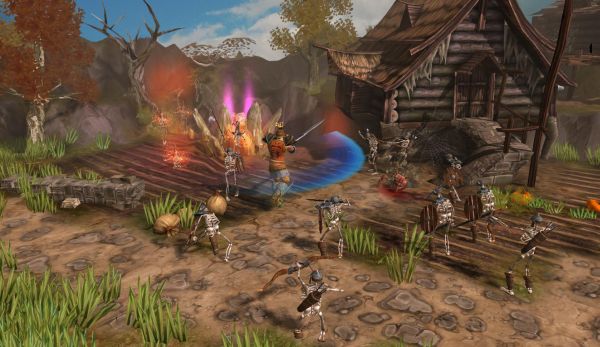 Wherein I begin an episodic RPG that was never completed
Caster (PC)
I played pretty much nonstop, but not because it was that good. It's actually a really easy, bad title. I got to a point where the game says "To Be Continued," with the promise of new developments and missions. However, there haven't been any new missions added to the game since 2010, so I'm pretty sure it's been abandoned. Expect another less than enthused review.


Pokemon Go (Android)
A fair portion of Gen 3 dropped recently. I managed to get Wurmple, Zigzagoon and Makuhita.


Hazen: The Dark Whispers (PC)
---
Game Progress: New Beginnings (and Endings)
November 28, 2017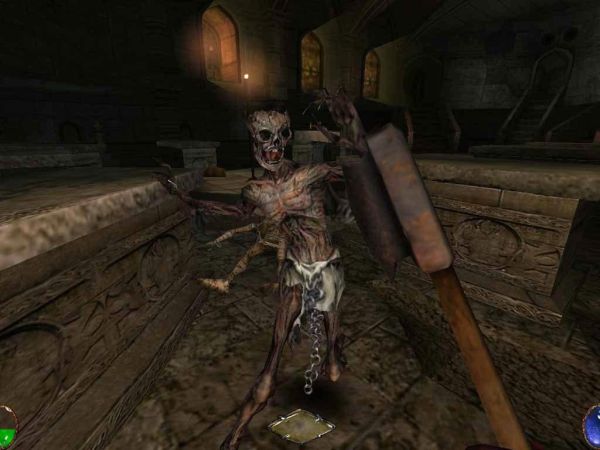 Biting off more than I can chew for the 4653764534th time
I'm kind of weird about how I handle gaming projects. I typically take on a bunch of small ones and one large one at the same time. Then I'll rush to finish all of those before moving on to some major playthrough so I can focus solely on that. The last major playthrough was Mass Effect 2, and the one I have coming up is Horizon: Zero Dawn. But before I hit that, I've got some other titles I've been wanting to scratch off my backlog.

Arx Fatalis (PC)
Once again restarted because why the hell not? I'm outside of the prison and in the pit, where the marsh is located. I've got to find some cogs to make a machine work before advancing. During my exploration, I noticed a huge spider and thought maybe I should just put myself back in prison.


Caster (PC)
---
Game Progress 11/25/17
November 25, 2017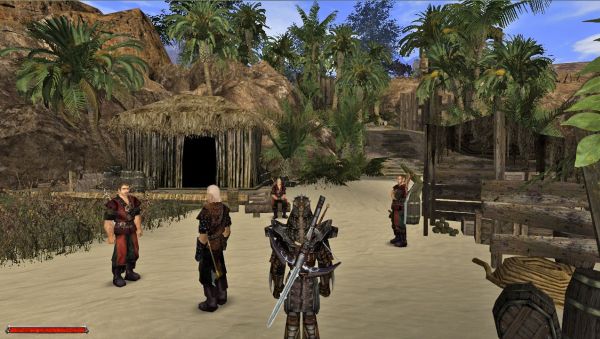 Two big games down, hundreds more to go... Sigh...
3D Dot Game Heroes (PS3)
I sat up late one night and decided to have a go at the final dungeon, Dark Tower. Holy crap, did it take forever! The dungeon consists of seven floors, with each floor decked out with features and enemies from the previous temples. For instance, the first floor houses foes and traps from the Grass Temple. Plus, each floor holds a tougher version of each of the bosses you've fought. I had the hardest time killing the kraken this time around, but managed to off the dragon on only my second attempt.

---
Ten Games I Hope to Finish Next update
November 15, 2017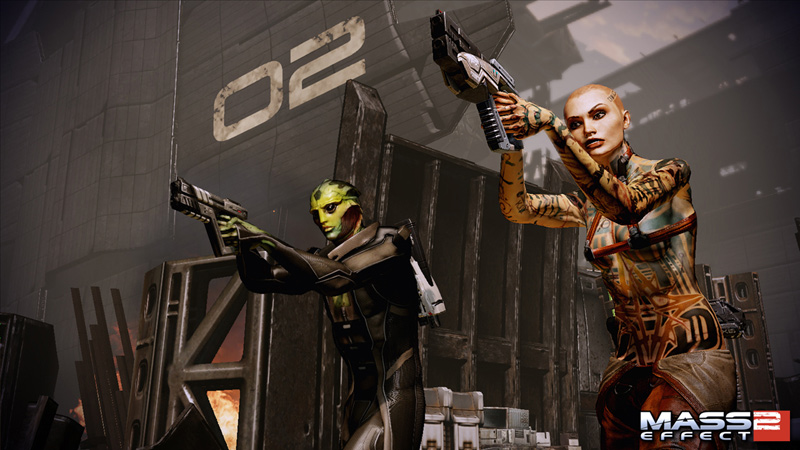 From a previous Game Progress blog
A few months ago, I posted a Game Progress entry that ended with ten games I hoped to finish. Whittling down my backlog has become more of a priority over the last year or so, especially since it's become dishearteningly large. However, I have dropped a lot of titles from it (bear in mind that my backlog also includes books and movies to complete, of which I've ended numerous recently), a few of them were games I hoped to complete.

10: Horizon: Zero Dawn (PS4)
Status: I need to restart. I'll probably play through this once I'm done with Mass Effect 2, which is my current focus.

9. 3D Dot Game Heroes (PS3)
---
Game Progress: The Return
November 12, 2017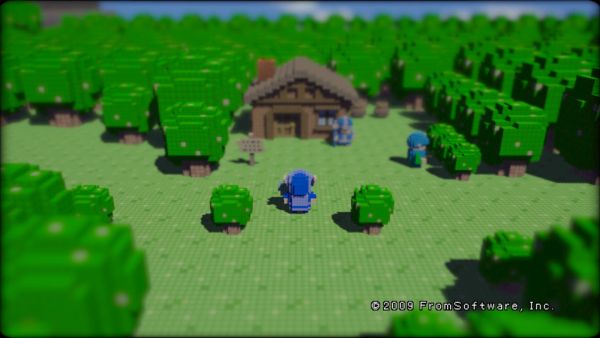 I finally have time/enough content to post one of these.
Pokemon Go (Android)
A Halloween event rolled in last month, along with five Gen 3 Pokemon: Duskull, Dusclops, Shuppet, Banette and Sableye. I managed to catch all of them, including Pikachu donning a witch's hat.


Legendary: A Game of Heroes (Android)
This one also had a Halloween event that allowed me to nab Wicked Witch. I also managed to amass enough candies to boost her to five star, making her my current most powerful hero.

Mostly, I've taken part in special events rather than furthering the campaign. I am in the fourth segment there, but progress in the campaign doesn't matter much. As I've said before, every challenge there is the same.


3D Dot Game Heroes (PS3)
---
Game Progress 10/19/17
October 19, 2017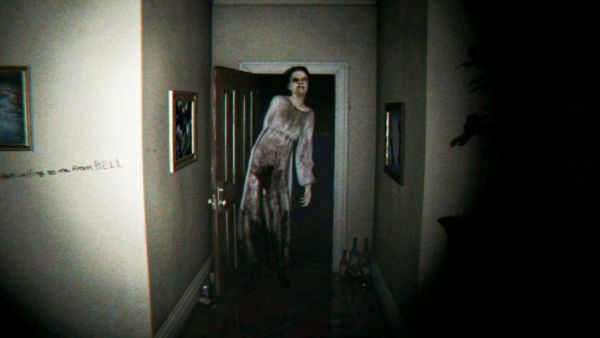 Scary things
I bought a refurbished Wii U off Amazon not too long ago, and got three games for it since: Super Mario 3D World, Hyrule Warriors and Xenoblade Chronicles X. I also intend to get Bayonetta 2 and Tokyo Mirage Sessions #FE soon.

Pokemon Go (Android)
I hatched a Mareep recently, giving me enough candies to get Ampharos. Still no legendaries.


Legendary: A Game of Heroes (Android)
---
Additional Articles:
[01] [02] [03] [04] [05] [06] [07] [08] [09] [10] [11] [12] [13] [14] [15] [16] [17] [18] [19] [20] [21] [22] [23] [24] [25] [26] [27] [28] [29] [30] [31] [32] [33] [34] [35] [36] [37] [38] [39] [40] [41] [42]