GODZILLA


Or is it "Dogzilla" now?


CANDYMANSRC="http://i1312.photobucket.com/albums/t538/kilgameshdestroyer/0f5f8065-8394-4b69-98fb-d149b847216f_zpsqnojvslr.jpg">
---
Gaming Progress + RPG clearing: Anor Londo Edition
July 26, 2015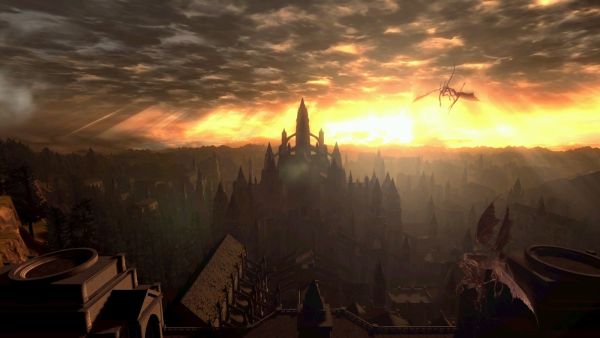 Three more dead bosses + Odallus rocks
It's been a while since I blogged about games I'm playing (i.e. mostly Dark Souls). Before jumping into the one game I've mainly been work on the last month or so, I thought I'd mention some games I've been playing for review purposes.

Odallus: The Dark Call (PC)- I'm almost done with the game. I have one more stage to go, with four secrets in it, before challenging the final level. Thus far, I've received all of the power ups and upgrades and only have a couple more to find. My verdict: it's a great game and a worthy faux-retro follow-up to Oniken.

---
Gaming Progress + RPG clearing: Additional Dead Bosses
July 14, 2015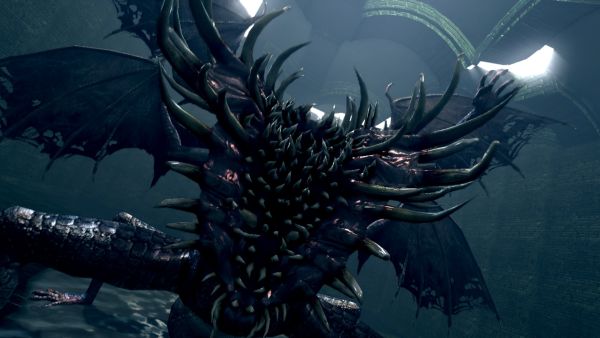 RIP Gaping Dragon

RISEN 2: DARK WATERS (PC)



I don't have much to report here because I mostly spent my time grinding so I could afford an improved sword. Long/short: I engaged in enough crab killing, pearl farming, and house raiding to afford a better saber. Now I think I shall be doing a tad more exploring.


---




DARK SOULS (PS3)



Most of my progress consists of exploring, dying, nabbing a few items that I'm glad to have (elite knight armor set, for instance), but mostly of some dead bosses.

---
Gaming Progress + RPG clearing
July 07, 2015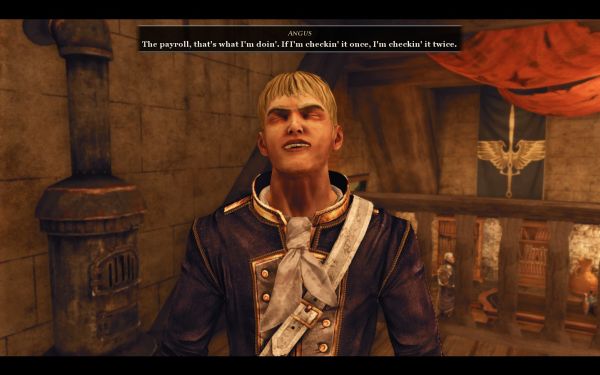 Lots o' killin'

RISEN 2: DARK WATERS (PC)



It's somewhat shaping out like a proper Risen title.

Risen and Gothic both started you out with next to nothing. Through survivalist tactics and careful grinding, you eventually ascend into the roll of an armor-clad badass or a staff-toting spell-slinger. Dark Waters kind of does the same the thing. You begin with not even a shirt on your back and a basic sword, but you (should, at least) have plenty of healing items called "provisions." Pretty much any time you nab a generic food, instead of separating each particular morsel into slightly different items types, they're all counted as provisions. Yeah, so a jug of wine and an apple have the same effect...

---
Gaming Progress: the RPG clearing project has begun!
July 04, 2015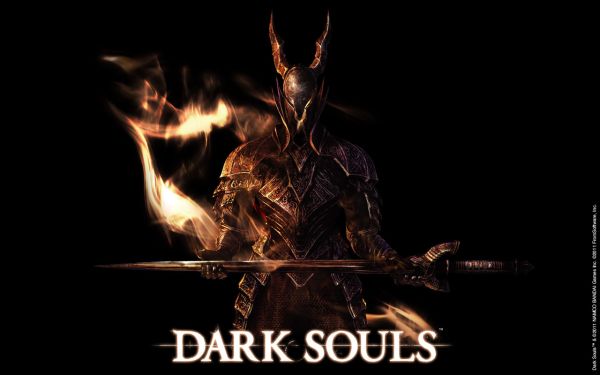 Dark Souls and Risen 2 progress
Chaos is dead, and Final Fantasy: The 4 Heroes of Light has come to a close. I have temporarily shelved most of my other projects (Chronicles of a Dark Lord, Arc Rise Fantasia, etc). , with the exception of Soul Reaver 2 and Injustice: Gods Among Us, which I intend to fire up now and then. The time has come to begin the big RPG project I blogged about months ago and kick a few RPGs out of my backlog. It'll be a long, grueling process that might leave me sick of RPGs. I'll probably visit some short action titles along the way to make sure that doesn't happen.

---


SESSION 1 - DARK SOULS (PS3)
---
Recent horror viewings
July 02, 2015
Ghosts, antiheroic puppets, and a man-eating boar
Ready to do this? Then let's do this!



The Conjuring (2013)




Ed and Lorraine Warren return to aid a poor family plagued by a child-killing, devil-worshiping ghost.

---
4 Heroes: ...and into the Star Chamber I go.
June 29, 2015
Hopefully I'll finish this in a timely manner
I'm nearing the end of Final Fantasy: The 4 Heroes of Light, which will signify the beginning of my W-RPG project. Wish me luck as I leap blindly into the final dungeon.
---
Additional Articles:
[01] [02] [03] [04] [05] [06] [07] [08] [09] [10] [11] [12] [13] [14] [15] [16] [17] [18] [19] [20] [21] [22] [23] [24] [25] [26] [27] [28] [29] [30] [31] [32] [33] [34] [35] [36] [37] [38] [39] [40] [41] [42] [43]