About Me:

I write about video games and horror-related items. Also, I wear a hat.
---
Short break
November 14, 2018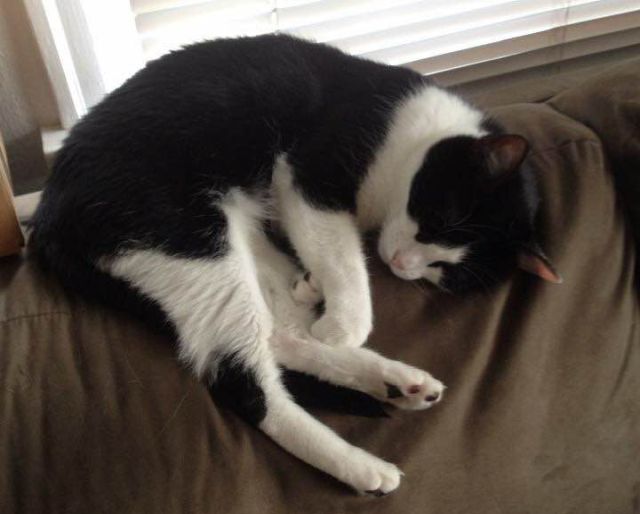 Pet problems
I'm going to be taking a short break from reviewing. By short, I don't mean any more than a month or so. You see, about two months ago, one of my cats ran away from home. My older son left his window open. She used to leap up there to look outside, but must not have realized there was no pane there to stop her. My guess is she fell out and panicked, then became a resident of my neighbor's crowded property. As far as I could tell, she was living under things in his backyard for a while, and she wouldn't come back to us. He kept her well fed for a while, anyway. She was a strictly indoor cat, so her ability to survive outside was probably not terribly up to scratch (no pun intended), and eventually she stopped finding food...

---
Who has two thumbs and is already preparing for next year's October reviews?
November 03, 2018
This guy
I can't believe I'm actually doing this again. I probably won't be able to get all the way through it, because my free time loves to fluctuate. One year, I managed to write two reviews per day, between here and Realm of Gaming (totaling 62 reviews, three quarters of which were game revs, and the other quarter consisting of movie reviews). Maybe next year I can pull of a review for each day, plus Underbelly blog posts. So far, I've completed:

Game reviews:
Slender: The Eight Pages (PC)
Castlevania: Order of Ecclesia (DS)
The Lost Souls (PC)
Euclidean (PC)


Underbelly posts:
Humongous (1982)
Anthropophagus: The Grim Reaper (1980)

---
The Underbelly: Rawhead Rex
October 03, 2018
Attack of the Slack-Jawed Biker Demon
The Underbelly #2
Rawhead Rex
1986
Director: George Pavlau
Premise: A big, man-eating monster that looks nothing like his source material runs amok in a small Irish community. Bad visual effects ensue...


If you see a mysterious stone monument on your property, likely left there by druids, DON'T TOUCH IT.

If you want to adapt a short horror story by a prominent author, and decide to make changes to key elements of said story, DON'T BOTHER SHOOTING IT.

---
The Underbelly: Legend of Dinosaurs and Monster Birds
October 01, 2018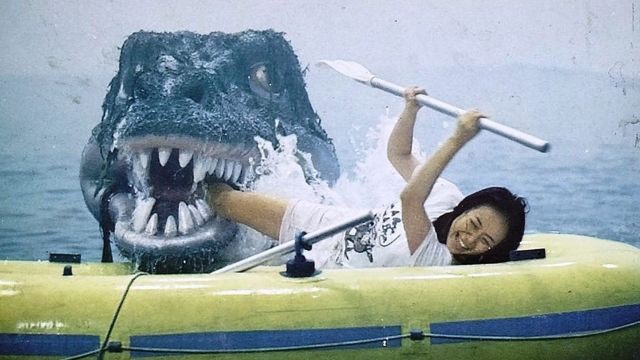 It's October. Let's talk about (mostly bad) horror movies.
The Underbelly #1
Legend of Dinosaurs & Monster Birds
1977
Director: Junji Kurata
Premise: Bizarre climate conditions resurrect a petrified Plesiosaurus and a Rhamphorhynchus, who then munch Lake Sai's and Mt. Fuji's visitors. Meanwhile, a boring hero seeks to... What? Clear his disgraced father? Strike it rich with a monumental scientific breakthrough? See a prehistoric creature with his own eyes? Pick a motivation, dude.


SPOILERS ABOUND: I know this is an old flick, but at there's always that one reader who gripes about giveaways for obsolete flicks.


From appteizer to dessert, one town becomes a monster meal.

---
Pre-review, short opinion of Lust for Darkness
July 22, 2018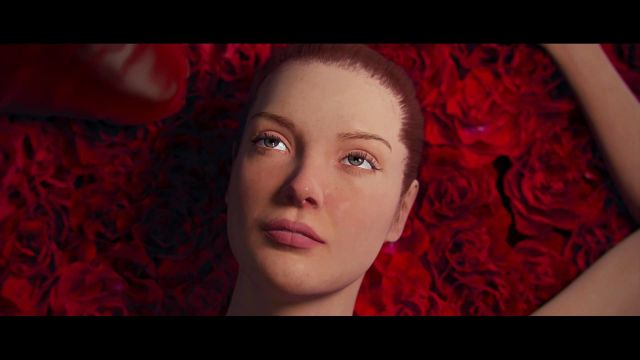 Booooo! Not cool!
What is Lust for Darkness?
An erotic horror walking simulator where you rescue your wife from a deranged cult who engage in orgies.

Opinion 1: It doesn't wimp out or skimp on the sexual content. If you're here to answer "that question," the answer is yes.

Opinion 2: Its story is incredibly dull.

Opinion 3: It isn't scary in the least.

Opinion 4: You're better off playing a different horror walking simulator, because the erotic elements don't bolster the game beyond basic level horror adventure fare.

Review coming soon.
---
I hate starting over.
June 25, 2018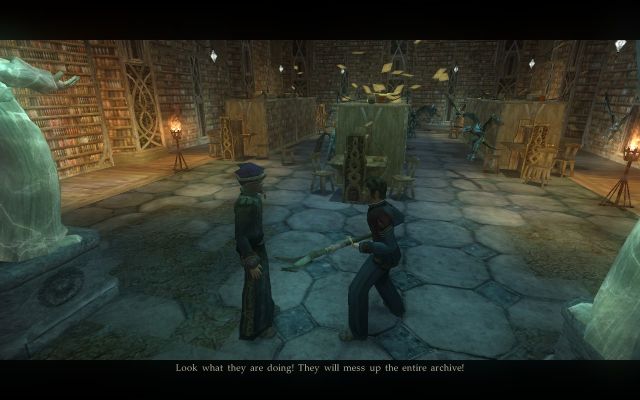 Even if I like the game in question
I once put over a dozen hours into Assassin's Creed II. I loved what I played, dug the missions especially and even enjoyed completing all of the side nonsense. I don't remember how far into the game I got, but a message popped up on my TV screen as the game autosaved. Something about corrupt data. I thought nothing of it because I figured there would be other autosaves. None of them took, though.

When I booted up the game later on, it didn't load my data. In fact, all of my data was gone. All of those hours were gone. Everything I worked for was gone.

I haven't restarted AC2 since that incident, and I probably never will.

---
What Joe Has Been Playing #3
June 14, 2018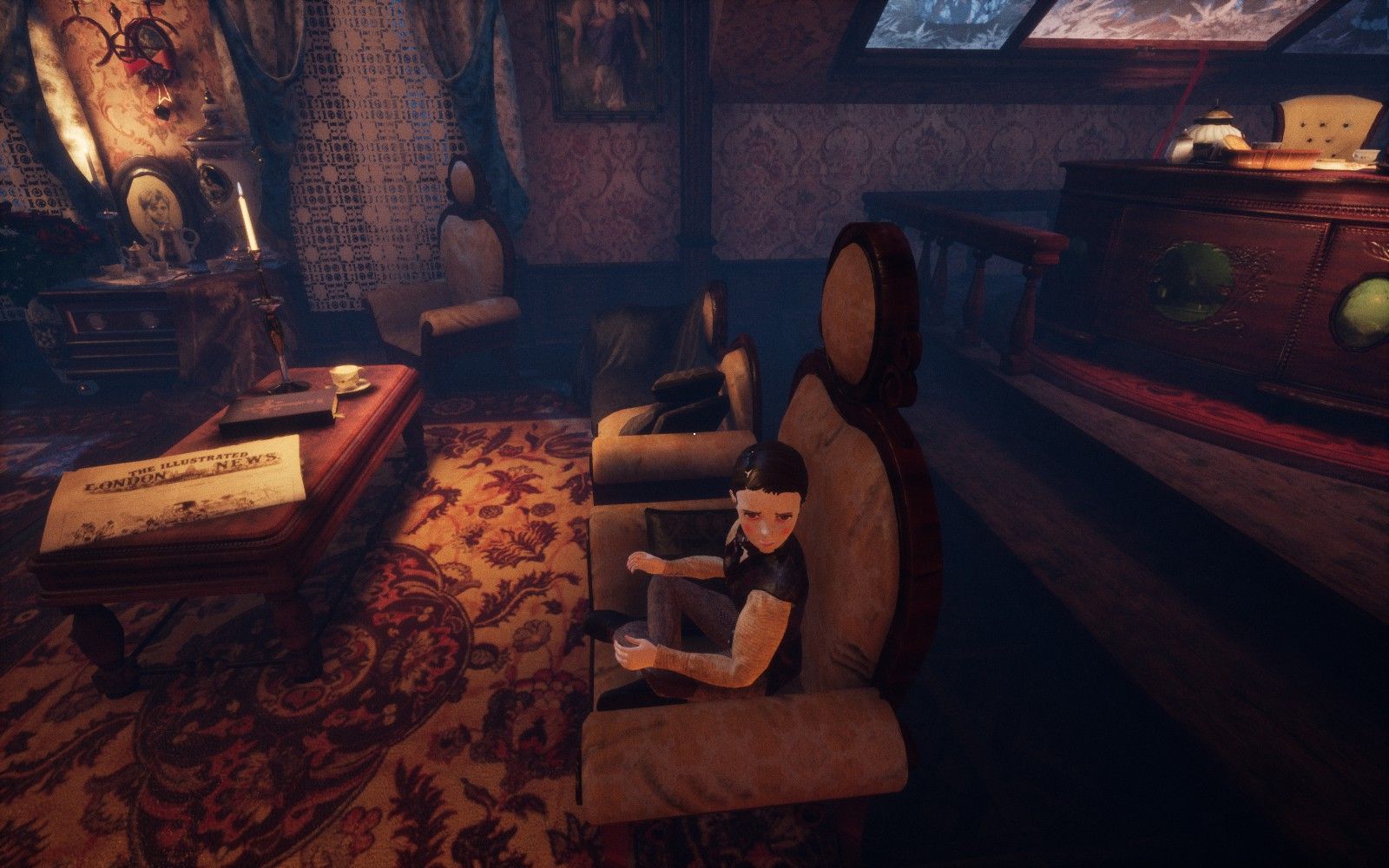 A lot of indie stuff
RECENT PURCHASES
Whew, where do I begin? Wild Arms 5, Suikoden V and Wild Arms XF are now in my grasp, with the first two being physical copies and the last being a PSN acquisition. I also picked up almost the entire Tomb Raider series on Steam for a buck apiece. Since I already had the original, the reboot and Rise of..., I only spent about $8. Sadly, the Lara Croft top-down games weren't on sale. I know some people have been critical of those games, but I'm willing to check them out.

The only game I'm looking at picking up soon is Xenosaga Episode III, but it might be a few weeks before I work up the needed dough. It's a pretty pricey game, as even disc-only copies are listed at close to $80.


---
Additional Articles:
[01] [02] [03] [04] [05] [06] [07] [08] [09] [10] [11] [12] [13] [14] [15] [16] [17] [18] [19] [20] [21] [22] [23] [24] [25] [26] [27] [28] [29] [30] [31] [32] [33] [34] [35] [36] [37] [38] [39] [40] [41] [42] [43]