About Me:

I write about video games and horror-related items. Also, I wear a hat.
---
Recent horror viewings: First October post of 2015
October 09, 2015
Zombies, aliens, nightmares, ants, and rednecks.
It's October. I like horror movies. I think you see where I'm going with this...




ZOMBI 2 (1979)
Tisa Farrow (Mia's sister) searches the Caribbean for her father with the help of Ian McCulloch and a couple of guides. What they discover is an alcoholic scientist creating zombies with voodoo in the name of scientific research. Meanwhile, Olga Karlatos gets a wooden splinter in her eye and a zombie fights a tiger shark.
---
I disappeared from HG briefly so I could pound my way through Dark Souls II
October 08, 2015
Mission accomplished
I'll be doing a more in-depth blog post than this, but yeah... I beat Dark Souls II: Scholar of the First Sin. So, what did I think?

-I ultimately enjoyed it, but it's a step back from the previous game.

-The DLC quests were almost not worthwhile. The first one was good, but the best boss fight it offers was basically a retread of Black Dragon Kalameet, except he can inflict you with toxic (Sinh, the Slumbering Dragon).

-The hidden boss in the Sunken King DLC was a three-on-one bout against two melee warriors (a heavy and a light) and a ranged character. Apparently this is meant to be a co-op challenge, but the fight is horribly unimaginative and lazy. They even recycled non-boss character models from the previous game (the heavy looks exactly like Hovel the Rock).

---
Dark Souls II Progress: 9/21/15
September 21, 2015
Another Great Soul embraced!
After killing some non-essential bosses and taking out one of the first four major villains, I've decided it's time to acquire one more Great Soul. So I padded back to Harvest Valley and did lots of running and healing to make up for the fact that I kept getting poisoned. No biggie there. One thing I liked about the area as the abundance of breakable walls that led to sweet goodies. Unfortunately, I needed to lead some sickle-wielding freaks to the walls in order to smash them, but it wasn't too terrible.

---
It's time...
September 21, 2015
for a long term avatar.
As you may have noticed, I change avatars about seasonally. I've decided to choose one that will last a long time. I recently adopted the Godzilla/Sailor Moon mashup as a placeholder until I settle on a longer lasting image.

After some consideration, it came down to three avatars: Randall Flagg, Mad Hatter, and Firebrand. It was a difficult choice because they're all pretty awesome villains (or antihero, in Firebrand's case). The winner, which I've selected, shall appear shortly after I publish this blog.
---
HG-27 and RoG-27
September 19, 2015
Commitment-free review project
Occasionally, I find myself without anything to review. When this occurs, I look to old school titles I wish to revisit and review those. I decided, since canceling the Halloween reviews this year, that I would like to undertake a pretty big project without any commitment. If I finish it, awesome. If I don't (and I most likely won't), no sweat. I would, however, like to see how far I can get. So, for both of the websites that host my reviews, I thought I'd do a review for each letter of the alphabet for six different platforms/categories. Total, that would be 324 reviews. Yeah, like I said, it's not likely to be completed and I'm okay with that. Here's what I've finished so far.


HG-27

Atari 2600 Edition:
---
Dark Souls II Progress: 9/17/15
September 17, 2015
Ornstein & Smough Minus Smough
Have you ever experienced that odd transitional stage in a game with flexible linearity? You know, where wander around and search a few areas before making any major headway? That sums up my last week or so with Dark Souls II. I beefed up, sharpened my Uchigatana, and pretty much plowed through anything that didn't look friendly.

---
Dark Souls II Progress: 9/8/15
September 08, 2015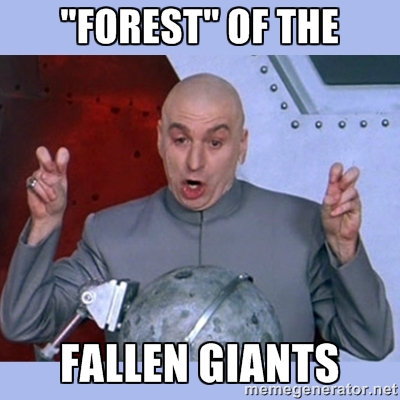 Respawn limits, a fake forest, and a flooding boss room.
I'm amazed I didn't write this sooner. I've put a fair amount of work into Dark Souls II: Scholar of the First Sin, mostly after coming home from work. It's pretty much the only time, save for a few sessions here and there on days off, that I'm able to sit down and play these days.

---
Additional Articles:
[01] [02] [03] [04] [05] [06] [07] [08] [09] [10] [11] [12] [13] [14] [15] [16] [17] [18] [19] [20] [21] [22] [23] [24] [25] [26] [27] [28] [29] [30] [31] [32] [33] [34] [35] [36] [37] [38] [39] [40] [41] [42]