About Me:

I write about video games and horror-related items. Also, I wear a hat.
---
Dark Souls progress: 8/16/15 part 2
August 16, 2015
Demon Ruins Edition
[...continued from previous post]


VERSUS CEASELESS DISCHARGE
Okay, I avoided the bearded clam reference, but I will say:
"Ceaseless Discharge, huh? Sounds like a personal problem."
As you can tell, I decided to make my way back to Quelaag's Domain and investigate the Demon Ruins. I found the gold banded armor set and roused the aforementioned boss to wake. We fought, I died. I tried again, I died. I tried again, I died. I tried again, I- there's gotta be some better way to go about this!
---
Dark Souls progress: 8/16/15 part 1
August 16, 2015
I hate Ornstein and Smough
Having completed and published my review of the terribad Godzilla, I picked Dark Souls back up and continued my frustrating quest.

I searched Tomb of the Giants a bit, died, and tried to retrieve my 20K+ souls. Unfortunately, I failed to recover them and thus made my way back to the Anor Londo. Not only do I need the Lordvessel to advance any further in the Tomb, but I also desired the ability to warp. That, of course, meant taking on a boss duo that would prove to be my most irritating Souls experience yet...


---
Recent horror viewings: 8/9/15
August 09, 2015
Puppets again, home invasions, and HP Lovecraft



Puppet Master 5: The Final Chapter (1994)
In the tradition of dozens of other "final" horror films is the fifth Puppet Master installment.

...the fifth of, like, ten movies. So, yeah, this was nowhere near the "final."

This one picks up where 4 left off, with the new goodie two-shoes master being accused of murdering the victims of the previous film. Also, the puppets have been confiscated as evidence against him. Also also, the Egyptian demon lord from the previous film wants revenge and intends to exact it by engaging the puppets personally.

...as a puppet-sized monster. :

---
5 (Unfortunately) Scrapped Godzilla Projects
August 09, 2015
As a companion piece to my recent review...
Filmmaking, from what I've read, is a strange process. People in suits pitch ideas that they think people who maybe don't wear suits will pay money to watch. This leads to lots of writing, folks doing things in front of cameras, computer work, and then a theatrical release. Myriad pictures, though, don't make it past the "man pitching an idea" phase and end up either a memory in the mind of some screenwriter or a rejected script treatment with accompanying concept artwork.

---
Dark Souls progress: 8/7/15
August 07, 2015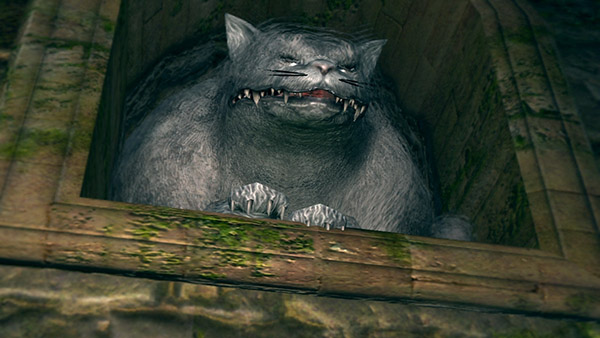 I hate PVP, but I love my new Ring of Fog!
The life of a games critic is a cold one. Now and then we have to depart from those we love to spend time with those we utterly cannot stand. I recently put Dark Souls on the shelf so I could tarnish every memory I have of Godzilla by playing one of the worst games attached to the franchise play Godzilla on PS4. I mean, seriously. It makes the Game Boy Godzilla look like a masterpiece. In only a couple of sessions, it went from mediocre to complete garbage. I will say, though, that the Commodore 64 Big G game is worse, but that's not saying much...

Before my temporary sign off, I hammered out a bit more progress. Previously, I was upgrading my junk and getting ready to face the boss of Anor Londo, but then I decided to take detour instead...

---
Just... eight... more...
August 06, 2015
I've been avoiding overtime at work lately because I want to finish some reviews/blog posts. I'm hoping to have:

-Godzilla review (PS4)
-An accompanying Godzilla-themed blog
-Jurassic World review
-Fruit Ninja review
-Recent horror viewings
-Game progress blog
-Avengers: Age of Ultron review
-Final Fantasy: The 4 Heroes of Light review

I have my work cut out for me. The list was actually much longer before, as it included the reviews that went live recently (Cast of the Seven Godsends, Odallus, Wizorb, Mad Max: Fury Road, etc.).
---
...and now I'm about to do something very painful.
July 31, 2015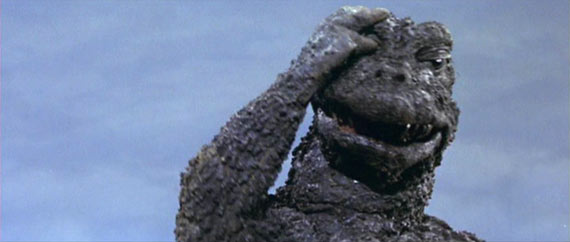 And it only set me back $60!
I have, for as long as I can remember, loved Godzilla and other kaiju movies. I blame TBS and their constant showings of King Kong vs. Godzilla in the early '80s for this. As you probably know, there's a new Godzilla game out which I will be reviewing here soon. I haven't read much of the details, as I want to form my own opinion on the matter, but the critical consensus has been grim. Low to mid rule, along with maybe one or two above-average reviews.

On top of all of that, I'm hopelessly addicted Dark Souls. So basically I have to put aside a gaming I'm freakin' loving to see one of my favorite licenses squandered. I'm trading good times for heartbreak.

---
Additional Articles:
[01] [02] [03] [04] [05] [06] [07] [08] [09] [10] [11] [12] [13] [14] [15] [16] [17] [18] [19] [20] [21] [22] [23] [24] [25] [26] [27] [28] [29] [30] [31] [32] [33] [34] [35] [36] [37] [38] [39] [40] [41] [42] [43]