About Me:

I write about video games and horror-related items. Also, I wear a hat.
---
AlphaMurderthon update #3
November 09, 2020
Two new confirmations
Confirmed Games
A is for Alan Wake (rough draft complete)
C is for Castlevania: The Adventure ReBirth (rough draft complete)
J is for Joe's Diner (ready to submit)
K is for Kindergarten (rough draft complete)
X is for Xenophobe (rough draft complete


Now Playing
I put Xenophobe and Kindergarten to rest. I'm playing the indie horror/sci-fi/shooter Insincere right now, and it's a good thing I didn't save it for a future OctJOEber because it's kind of a drag. It has personality, at least. I will probably start The Last of Us very soon, especially now that my family is on quarantine because two of us tested positive (fret not; the symptoms have passed in all of us and we're very much either on the mended or fully mended).
---
AlphaMurderthon update #2
October 31, 2020
Two confirmations and some changes
Confirmed Games
A is for Alan Wake (rough draft complete)
C is for Castlevania: The Adventure ReBirth (rough draft complete)
J is for Joe's Diner (ready to submit)


Now Playing
I'm undecided what I'll play next, but Bloodstained and The Last of Us are likely choices. I'm also tempted to get Xenophobe out of the way, since it's one I'm not looking forward to playing again.


Changes
-Quake II has been replaced with Quiet Valley for the planned list
-If by some chance I can't make it through Resident Evil--because I've given up on this game a few times already--them its replacement might be Remothered: Tormented Fathers. You know, another game I gave up on...
-Bendy and the Ink Machine will not be part of the list, as it will be posted this year on Halloween.


---
AlphaMurderthon: the proposed list
October 26, 2020
Subject to change
Not really an update. This is just the list of games I hope to review next year, assuming I can pull this thing off.

2Dark
Alan Wake
Bloodstained: Ritual of the Night
Castlevania: The Adventure ReBirth
Dead Space 2
The Evil Within
Fran Bow
Galerians (assuming the copy I bought arrives in playable condition)
Hello Neighbor
The Incredible Adventures of Van Helsing
Joe's Diner
Kindergarten
The Last of Us Remastered
Manhunt
Neverending Nightmares
Outlast
Pathologic HD
Quake II
Resident Evil remake
Stories Untold
Through the Woods
Until Dawn
Vampire: The Masquerade - Bloodlines
We Happy Few
Xenophobe
Yearning
Zelle

---
AlphaMurderthon update #1
October 09, 2020
The info thus far...
Per EmP, I'm giving semi-regular updates on the games being showcased during my upcoming event.

You see, I planned on doing an entire AlphaMarathon during this October, with a different horror game for each letter, plus a number. However, recent events and mental health pushed it back a year or two. I've thus decided to redouble my efforts and review better quality/more well-known/cult hit type games instead of the obscure, cheapo stuff I was originally going to cover.

Confirmed:
---
I'll be gone for the next week or so
June 12, 2020
No crisis, just moving
Jason just moved, and now it's my turn. We close on our new house tomorrow, and move next week (assuming things go smoothly with selling my current house). I'm putting games on a back burner for now, as I'll only have access to my Switch (everything else will be packed). Once that's all complete, I'll probably resume Grandia HD and Mega Man IV (GB), but also jump into Dread X Collection at last.
---
Switch game impressions
February 09, 2020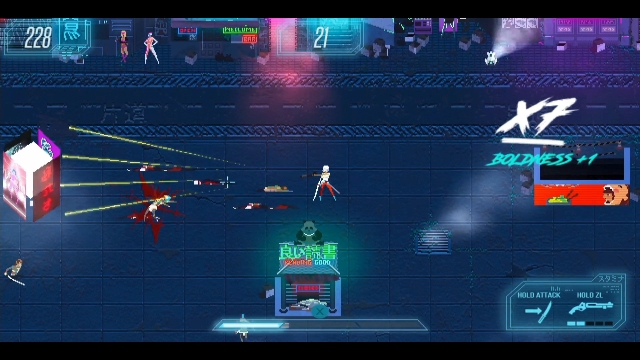 Lots of stuff I've played
I've had time to pick up and play a lot of Switch games over the last month, some of which I've finished and either have reviewed or will review. What do I think so far?


Akane
A exhilarating top-down action game similar to Devil Daggers (kill as many enemies as possible, then try to break your record). You play a femme fatale armed with a katana and gun, mowing down legions of gangsters. It's a pretty minimalist game, but fast-paced and addictive enough to provide plenty of bloody entertainment.

Aldred Knight
A fairly plain, yet difficult, hack 'n slash platformer. It's a bit of a snoozefest because it plods along so slowly, though it can be decent in small bursts because of its stiff difficulty rating at certain points.

Dead Cells
---
Games I Played Through in 2019 That Kicked Ass
January 02, 2020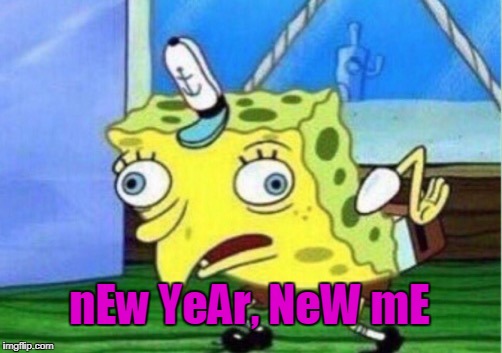 Here's some positive stuff
[Pre-blog note: I will proofread this later. For now, suffer through my unedited words.]

I'm not going to do a top ten or a recap of everything I played, because honestly I played a lot of crap last year. Instead, I'd like to focus on the stuff I liked and get some positive vibes out there.

I mean, I already wrote some scatching stuff about Huntsman: The Orphanage in my previous blog post, so I've got my negative bases covered for a bit.


Anyway...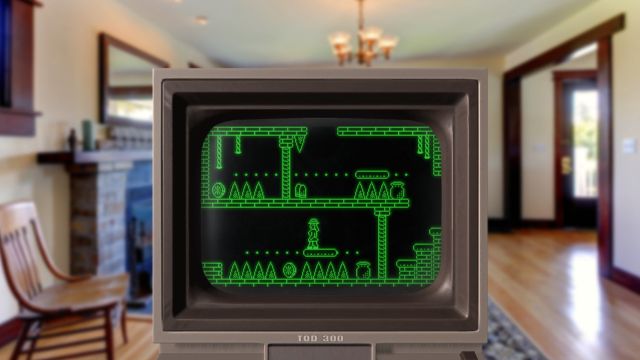 The Adventures of Elena Temple
---
Additional Articles:
[01] [02] [03] [04] [05] [06] [07] [08] [09] [10] [11] [12] [13] [14] [15] [16] [17] [18] [19] [20] [21] [22] [23] [24] [25] [26] [27] [28] [29] [30] [31] [32] [33] [34] [35] [36] [37] [38] [39] [40] [41] [42] [43]