About Me:

I write about video games and horror-related items. Also, I wear a hat.
---
AlphaMurderthon update #1
October 09, 2020
The info thus far...
Per EmP, I'm giving semi-regular updates on the games being showcased during my upcoming event.

You see, I planned on doing an entire AlphaMarathon during this October, with a different horror game for each letter, plus a number. However, recent events and mental health pushed it back a year or two. I've thus decided to redouble my efforts and review better quality/more well-known/cult hit type games instead of the obscure, cheapo stuff I was originally going to cover.

Confirmed:
---
I'll be gone for the next week or so
June 12, 2020
No crisis, just moving
Jason just moved, and now it's my turn. We close on our new house tomorrow, and move next week (assuming things go smoothly with selling my current house). I'm putting games on a back burner for now, as I'll only have access to my Switch (everything else will be packed). Once that's all complete, I'll probably resume Grandia HD and Mega Man IV (GB), but also jump into Dread X Collection at last.
---
Switch game impressions
February 09, 2020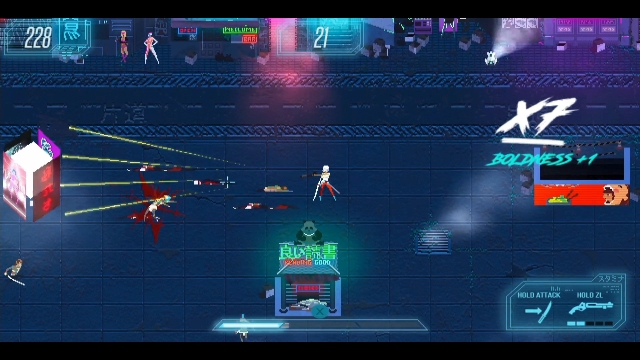 Lots of stuff I've played
I've had time to pick up and play a lot of Switch games over the last month, some of which I've finished and either have reviewed or will review. What do I think so far?


Akane
A exhilarating top-down action game similar to Devil Daggers (kill as many enemies as possible, then try to break your record). You play a femme fatale armed with a katana and gun, mowing down legions of gangsters. It's a pretty minimalist game, but fast-paced and addictive enough to provide plenty of bloody entertainment.

Aldred Knight
A fairly plain, yet difficult, hack 'n slash platformer. It's a bit of a snoozefest because it plods along so slowly, though it can be decent in small bursts because of its stiff difficulty rating at certain points.

Dead Cells
---
Games I Played Through in 2019 That Kicked Ass
January 02, 2020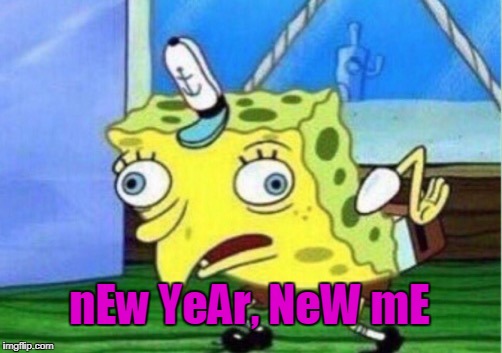 Here's some positive stuff
[Pre-blog note: I will proofread this later. For now, suffer through my unedited words.]

I'm not going to do a top ten or a recap of everything I played, because honestly I played a lot of crap last year. Instead, I'd like to focus on the stuff I liked and get some positive vibes out there.

I mean, I already wrote some scatching stuff about Huntsman: The Orphanage in my previous blog post, so I've got my negative bases covered for a bit.


Anyway...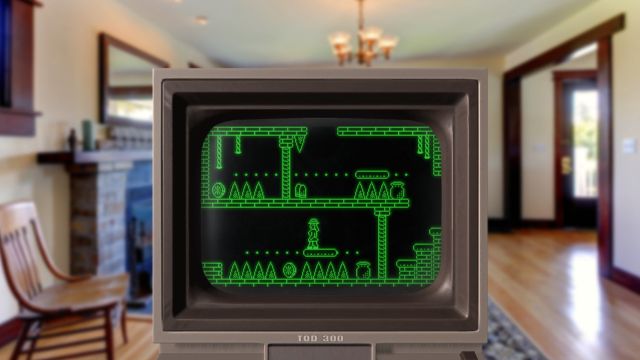 The Adventures of Elena Temple
---
Game Progress 1/2/20
January 02, 2020
Lots of ground to cover
GunValkryie (Xbox)
I've had all I can stand of this bland, tedious shooter. I killed the first boss, tried my hand at the next stage and died--both in the game and of boredom.


MURI (PC)
A platformer on Steam that mimics old DOS games. Unfortunately, it apes them a little too closely, because it feels way dated. I got all the way to the final boss before experiencing a game over, and didn't feel like trying again. I've had my fill.


Huntsman: The Orphanage (PC)
An extremely boring, tedious first-person horror game where you explore a ruined orphanage, searching for items related to the restless souls of twelve different orphans. You then have to slowly march out to the the backyard and put the objects on their graves.

---
I finally got a Switch
December 30, 2019
And some games, of course.
I decided it was finally time to get a Nintendo Switch, so I set aside some money here and there, and finally got one after Christmas. Obviously, it's kind of hard to play a new system without games, so I managed to pick up:

The Legend of Zelda: Breath of the Wild (only physical game so far)
Final Fantasy VII
MagiCat
Untitled Goose Game
Legend of Kay Anniversary

In the coming weeks, I'd also like to get Pokemon: Let's Go, Eevee!, Super Mario Odyssey, Xenoblade Chronicles 2, The Banner Saga Trilogy, Dead Cells, RAD, and Ape Out. I just hope the games I recently bought for Steam don't get neglected.
---
Game Progress 12/2
December 02, 2019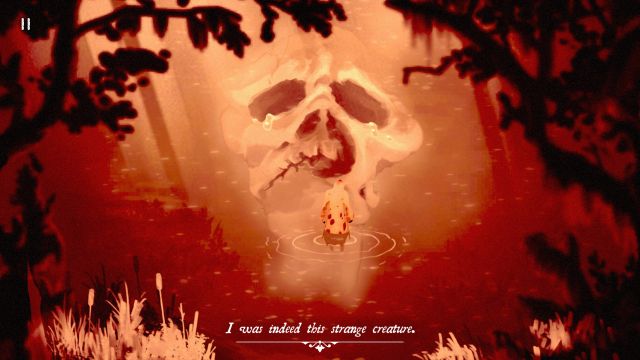 Add Nox to the list of games that were better in hindsight than they actually are
Random thought: I'd really like to scratch another RPG franchise off my backlog. Suikoden, Wild Arms and Geneforge are all great candidates, especially since I don't need to replay the first two Geneforge games and I can just jump into the third one. We'll see, though...

Dark Devotion (PS4)
Finished it. Man, the final boss was some old bullshit. You basically had to get lucky to beat this guy, because he occasionally uses an lunge attack that he can spam. "Can," meaning he doesn't always spam it, and sometimes you can get a lucky break where you slap him around before he tries anything cheap (see also: the run where I defeated him). Funny thing the last few bosses leading up to him arepushovers, especially the one before him.


GunValkyrie (Xbox)
---
Additional Articles:
[01] [02] [03] [04] [05] [06] [07] [08] [09] [10] [11] [12] [13] [14] [15] [16] [17] [18] [19] [20] [21] [22] [23] [24] [25] [26] [27] [28] [29] [30] [31] [32] [33] [34] [35] [36] [37] [38] [39] [40] [41] [42]