Here, you'll find up to 20 of the most recent posts from the people I follow. Only public results gleaned from the last 200 overall posts to HG Blogs will be displayed. If you see no results below, that means I'm not following a lot of people, or the people I'm following haven't been active in a long while, or they simply aren't sharing their posts.
---
Jerec's Games of 2020
Posted January 01, 2021 by jerec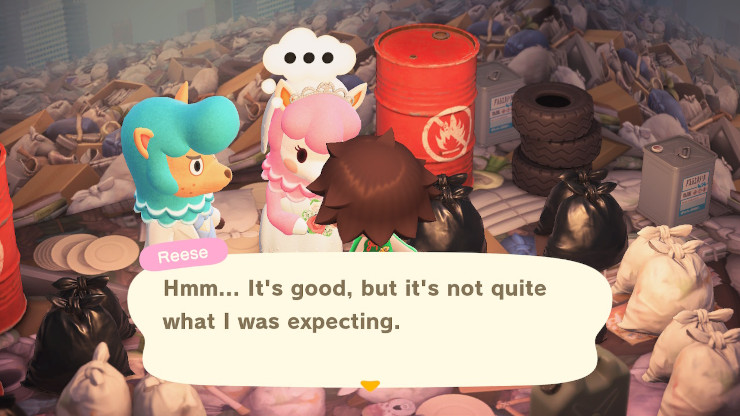 | | |
| --- | --- |
| | Looking back on what I played this year, maybe it'll launch a couple of reviews. |
My gaming time in the last six years was drastically cut down. Being an adult with a full time job, living on my own, didn't always leave a lot of time for games. I might get a couple of hours in on a weekend. It took a special game to actually get me playing in the evening after work (I generally just watched TV shows until it was time to sleep).

Disco Elysium (PC)

---
20 Super Nintendo Games That Need to Come to Nintendo Switch Online
Posted November 13, 2020 by honestgamer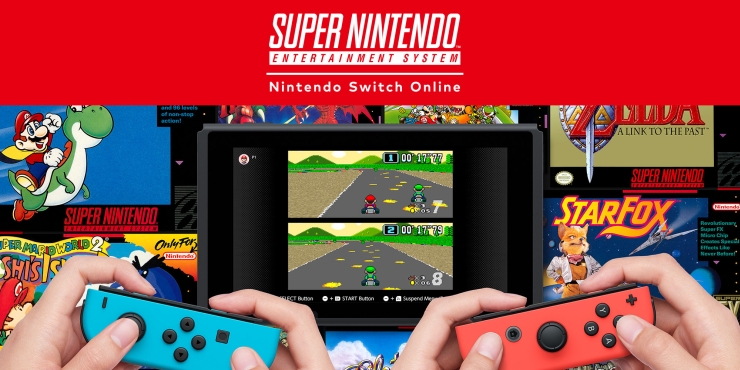 | | |
| --- | --- |
| | The SNES played host to a lot of great games, many of them available on Nintendo Switch Online. But some greats are sadly missing... |
Inspired by Indie Gamer Chick's (currently, as of the time I post this) ongoing dive through Super Nintendo gems of yesteryear, I decided to put together a list of the 20 Super Nintendo games I would most like to see added to the Nintendo Switch Online service to better help that service live up to its potential.

---
The stuff I'm playing right now
Posted September 16, 2020 by overdrive
| | |
| --- | --- |
| | Since I haven't done this in ages |
Bloodborne: I started this a little while back and have made it fairly far, I guess. Right now, I'm in the Nightmare Frontier and stopped while in an outdoor area where you fight giants that throw big rocks. The last boss I beat was Shadows of Yharnam, which was a tough one. Particularly because the NPC you can summon gives help in a luck-based way. One fight, he was dead in about five seconds because he charged the candle-n-sword one right when he was doing that fire-breathing deal and that was that. And this was a fight where I wanted the NPC help due to it being 3-on-1 with enemies who complement each other well. Did Cainhurst Castle, but still have to beat the boss. Logarius is fairly easy with hit-and-run strategies until he gets pissed and turns into in-your-face death personi
---
Diminished Impact and Changing Expectations
Posted July 07, 2020 by honestgamer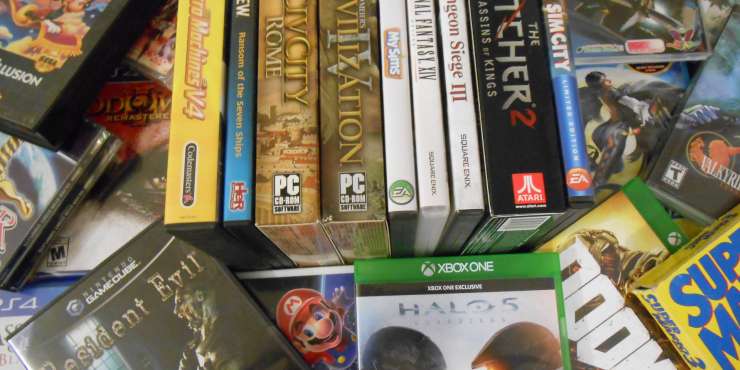 | | |
| --- | --- |
| | Is it still fair to expect games to make the sort of impact they once did on our lives? |
I'm sort of going somewhere with this, but before I get to that dubious destination, please humor me as I make one of the most obvious statements in the history of obvious statements: there are a lot more video games available in 2020 than there were in 1990.

Why make such an obvious statement? For starters, I made it because I think it's easy to forget. We look at all the great games coming out these days, and sometimes the temptation is to say something like "They sure don't make 'em like they used to," which is based on a few factors but largely--to my mind--is based on the difficulty developers now have making an impact. Not a lot of new games, even some very good new games, can keep us talking about them even as little as three months after their release.

---
I think we all knew this time would come...
Posted May 29, 2020 by overdrive
| | |
| --- | --- |
| | My lack of impulse control's gonna kill me some day! |
So, a few months ago, I sprung for PlayStation Now because there's no better way to whittle down an overly large backlog of games than by adding a library of hundreds of them and give me unlimited access to it. But for those few months, I had been really good at keeping things cool.

I initially downloaded two games in Hollow Knight and Horizon Zero Dawn. I played Hollow Knight through PS Now and started HZD that way, but then bought it due to how it was a limited time game via that service and I wouldn't have it finished before it was removed. After I finished Hollow Knight, I started Wolfenstein: The New Order.

---
My next update on stuff I'm playing
Posted April 09, 2020 by overdrive
| | |
| --- | --- |
| | Is here. Read it. Comment if you want. Or don't and make me feel like an outcast! |
Since the last update, I've beaten a few games. I'm done with all things Kingdom Hearts III related and got two reviews out of it! A good series that, with the exception of the HD remaster of II, just couldn't quite reach greatness. In part due to overly convoluted story-telling that failed to resonate at the times it needed to the most. But the guy who was in charge of the writing is the guy working on the multiple episodes of the Final Fantasy VII remake, so nothing can go wrong there, right?!?!?

---
Life Update - The Big Move
Posted April 03, 2020 by honestgamer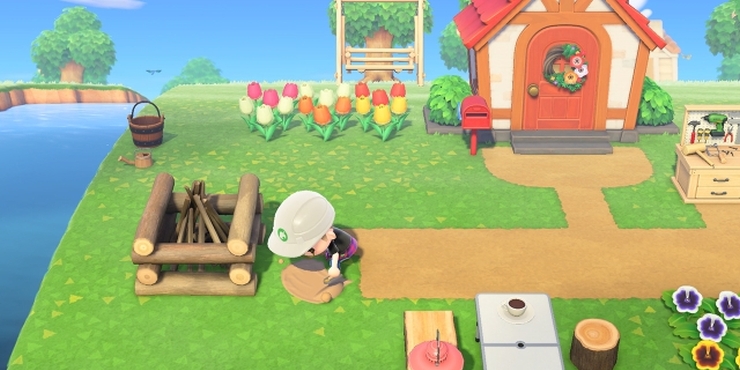 | | |
| --- | --- |
| | My life is going through a big change, and not just because of COVID-19. |
HonestGamers headquarters is moving again. By that, I mean that I myself am moving again. And since the site kind of goes where I go, so too are the site's headquarters. I have lived on the Oregon Coast for most of these last 15 years, after moving here from Central Oregon. Now I am moving elsewhere in Oregon.

---
More updating, this time in a new year
Posted January 30, 2020 by overdrive
| | |
| --- | --- |
| | Man, I really half-hearted that title... |
Stuff I'm playing and things I'm thinking.

---
A December gaming update
Posted December 06, 2019 by overdrive
| | |
| --- | --- |
| | Since I doubt any of the main three games will be finished before 2020 |
The one that might be of the four I'm playing is Bonk III: Bonk's Big Adventure. Where I'm happy that I at least devised a theme for the review, as without that, I'd be in trouble. I remember how, in my review of the second Bonk game, EmP noted that it's main failing was that I simply didn't exhibit much enthusiasm and kinda just went through the writing motions. And, so, having another game in the series where the only notable difference is that you get two new power-ups that make you really big or really small. I suppose that's a big part of the reason why Bonk faded into obscurity. Mario games constantly evolved with time. Sonic titles really didn't and lost prominence after the 16-bit era, but the Genesis' speed made those games super-neat with how fast Sonic moved. But with Bon
---
Pure Mahjong - review update
Posted November 06, 2019 by honestgamer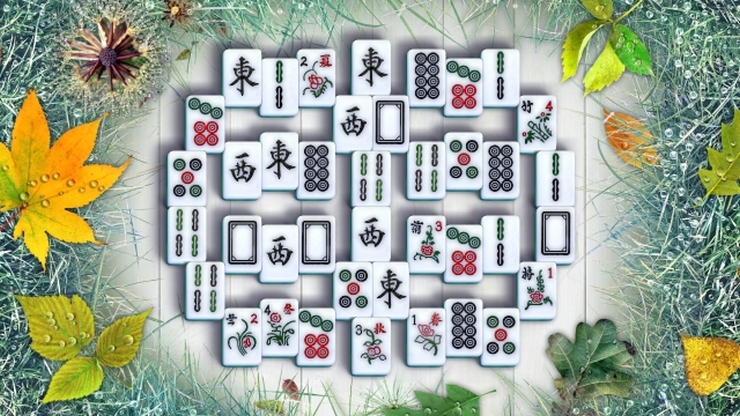 | | |
| --- | --- |
| | Since my review went live, the game has changed for the better. |
Pure Mahjong released on Nintendo Switch in July of this year, and I posted my review for it a few weeks later. It was not a favorable review because, although I liked some of what the game did, there was a lot about it I simply didn't enjoy. You can check out the review itself for more information about that.

---
What I'm up to these days...
Posted October 04, 2019 by honestgamer
| | |
| --- | --- |
| | A look at what I'm doing and plan to do around the site and such. |
I have been pretty busy lately, and I haven't posted to my blog to keep you all updated on what I'm doing to fill my time. Part of that silence comes from a desire to surprise you with improvements I know you'll like. I enjoy working my tail off on something, then revealing it so it has the most exciting result. But I can see where the silence might also be interpreted as a sign I don't care, or that I am busy doing stuff elsewhere and don't have time of the site. Neither of those things is even remotely true, and so here is an update.

---
The long, long slog to get through the backlog
Posted October 04, 2019 by overdrive
| | |
| --- | --- |
| | INVOLVES THESE GAMES!!!! |
So, in the couple months since my last lazy-man blog entry, I finished a few games and have started others. This is what those are!

---
Some Rambo: Last Blood Thoughts
Posted September 29, 2019 by pickhut
| | |
| --- | --- |
| | I tried keeping an open mind. |
After hearing and reading a bunch of mixed reactions about the movie, I just decided to set some time aside last night to see it in theaters myself.

It's not good.

*spoilers, I guess*

---
Tried the Contra Rogue Corps Demo
Posted September 15, 2019 by pickhut
| | |
| --- | --- |
| | Oof. |
Contra Rogue Corps turned off a lot of people with its wacky visual presentation and top-down viewpoint from its trailer. Not surprising, considering Contra games usually have a SIDE-scrolling perspective and, more times than not, a more "serious" tone. But as the game crept closer and closer to its release date, I tried keeping an open mind; the game is being directed by the same guy who did past Contra titles, such as Contra 3 and Hard Corps. On top of that, my favorite "recent" Contra game is Neo Contra, which also has an oddball presentation and top-down perspective.

Then, a few days ago, I caught wind that a demo dropped for the game, so I downloaded it on my PS4 and gave it a go...

---
Uncharted: The Lost Legacy is a Mixed End for a Beloved Franchise
Posted July 26, 2019 by sam1193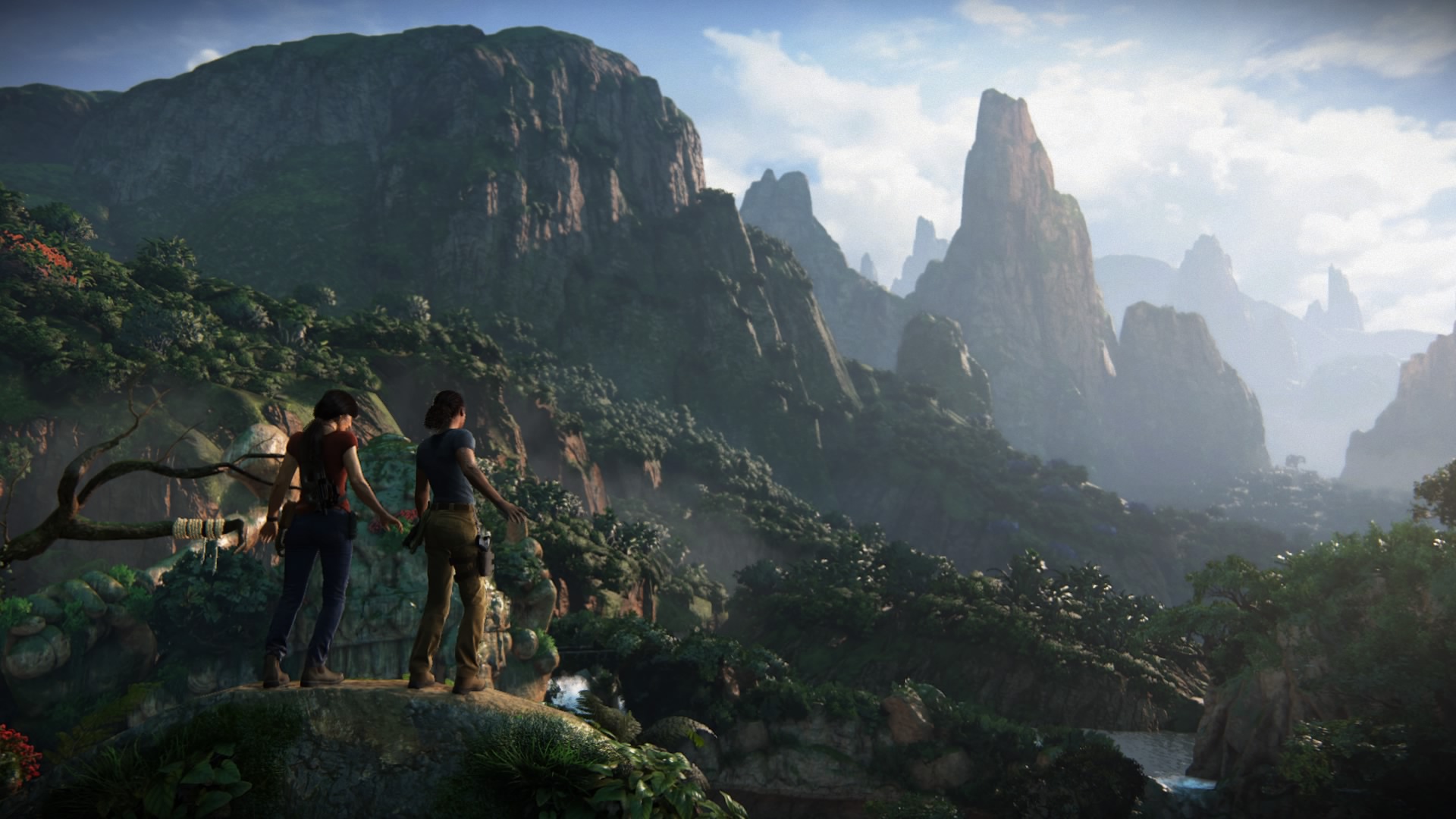 | | |
| --- | --- |
| | Late night reactions to the final (?) Uncharted game. |
My reaction to Uncharted: The Lost Legacy says more about me than about the game itself. Ever since the seriesí main protagonist Nathan Drake first smirked incredulously at his own death-defying exploits, the Naughty Dog developed series has been one of the most consistently great franchises in games, with Uncharted 2 standing out as a particularly iconic title from the previous generation. For certain, Uncharted 4 was at least a couple hours too long, but it managed to send off a beloved character with an appropriate level of style and sincerity. The time had come to wrap things up. Nathan Drake and his way of doing things had run its course. I didnít realize how true that statement was until I played Uncharted: The Lost Legacy.

---
Some games beaten, other games started
Posted June 26, 2019 by overdrive
| | |
| --- | --- |
| | IE: My occasional update on whatever I might be playing |
Since the last time I posted one of these, I beat nearly everything that I was playing at that time. My review for The Witcher is up. My review for Trials Rising (where I technically need to get about 8 more levels before unlocking the main game Extreme tracks, which constituted "beating" the game with Trials Evolution, but probably will wait until the rest of the DLC comes out to churn those out) is in the Production Room and I finished off Borderlands 2 and all the games in Kingdom Hearts: The Story So Far last week and haven't gotten my writing about those two done yet.

So, my new projects are, in no particular order.

---
The State of the Site: June, 2019 Edition
Posted June 06, 2019 by honestgamer
| | |
| --- | --- |
| | TLDR; the site is chugging right along, but I am looking for ways to make things better still and I welcome your feedback. |
It feels like a reasonable amount of time has passed since my last update on the State of the Site, so I figured I would go ahead and post another one tonight. I'll try to keep it brief, but as you know if you've been around the site for a long while that I tend to fail at that particular objective once I undertake it. Like... almost every time.

This post will discuss the site's current traffic levels, revenue, what that means at present and what I plan to do about it in the future. Some of this information isn't the sort of thing a site would share in public, but then, we're not a typical site.

Site Traffic

First up, let's talk traffic. I looked up results on Google Analytics, and here is how we did in April of this year:

* 12,743 unique users
* 17,833 sessions
---
Thanks Jason, message received
Posted May 17, 2019 by jerec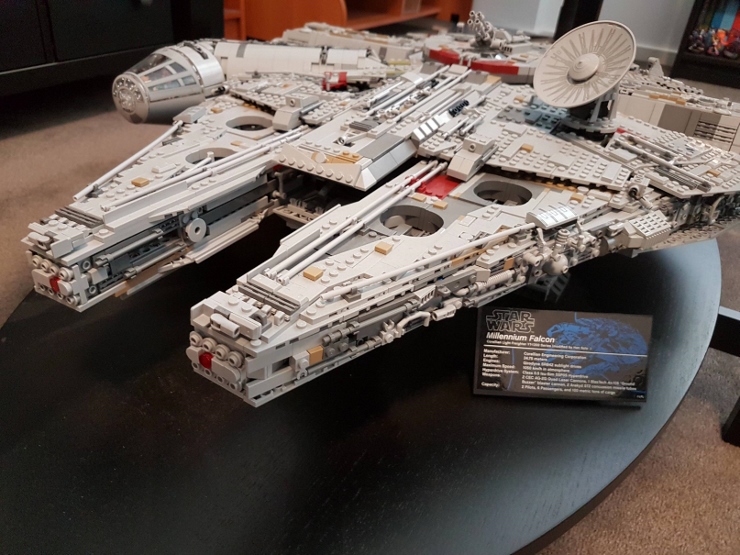 | | |
| --- | --- |
| | Hello, jerec, and thank you for being a member of the HonestGamers community! |
"Hello, jerec, and thank you for being a member of the HonestGamers community! Your participation helps make the site better for everyone. Remember that your account lets you contribute reviews, post on the forums, update your blog and even track your game collection on the site. Just let staff know if you're having any trouble with anything, and let's have fun celebrating video games together!"

I was greeted by this message today. I guess it has been over a year since I wrote a review. It's probably been about that long since I beat a video game. It's become less of a priority in my life, I suppose. I much prefer building stuff with LEGO... anything to get away from the screen for a bit.
---
Current progress
Posted May 16, 2019 by overdrive
| | |
| --- | --- |
| | Since my writing output has slowed down |
Which isn't really my fault. Combination of work and playing through really long games. While not really playing any shorter retro stuff because of how I'm trying to focus more on my actual backlog so I have a chance of finishing it off before I'm dead or whatever (look, I'm 45 and have a box full of 35 or so games PLUS the dozen, give or take, I have on Steam AND I never stop buying stuff -- snagged Witcher 3 just five days ago -- ...this is an uphill climb I'm forcing myself to have).

---
Writing Notions: Audience and Purpose
Posted April 17, 2019 by honestgamer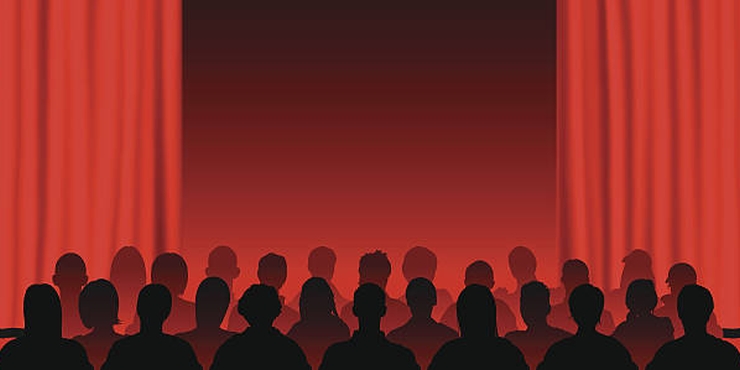 | | |
| --- | --- |
| | Here are some general thoughts on why we write and who we write for... |
Why do we write? Who do we write for? When should we listen to criticism and when should we ignore it?

The above three questions chase writers their whole lives, and the answers will almost certainly change over time and in different circumstances. I thought it was maybe worth addressing them here at HonestGamers, where we are a community of writers and gamers. Careful self-examination can help us to improve as writers.

Of course, a good rule with all writing is that no one can tell you exactly how to write. No one should even try. So this post isn't an attempt on my part to say "Write like this." Rather, it is a post intended to prompt thought specifically on the three questions I mentioned at the onset.