Here, you'll find up to 20 of the most recent posts from the people I follow. Only public results gleaned from the last 200 overall posts to HG Blogs will be displayed. If you see no results below, that means I'm not following a lot of people, or the people I'm following haven't been active in a long while, or they simply aren't sharing their posts.
---
I've changed my name from pickhut to dementedhut
Posted January 10, 2022 by dementedhut
| | |
| --- | --- |
| | A few reasons why |
Just wanted to make a small, quick post about it in case anyone is confused.

Quick, short reasons why:

-I've had the name since the very, VERY early 00s on various sites, message boards, and online gaming accounts, but I just got tired of using it. Also, from my experience, it's very easy for people to make fun of the name when they see it for the first time. ("Hey, it's Pizza Hut!" "Oh, hey dickbutt!")

---
Jerec's Games of December 2021
Posted December 31, 2021 by jerec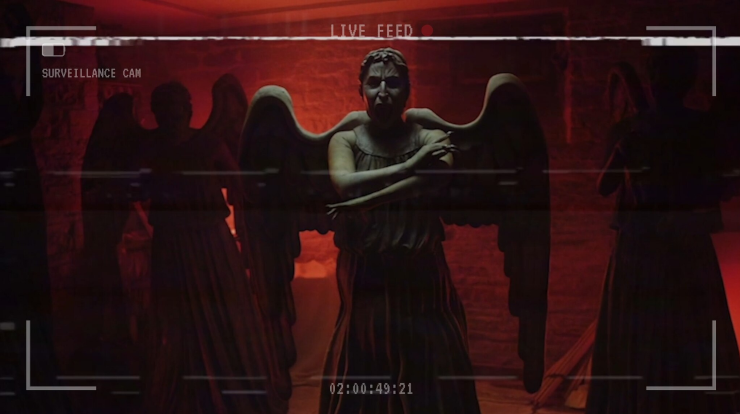 | | |
| --- | --- |
| | Managed to keep this up for a whole year! |
I've managed to keep this up for a year. I think this is about the extent I feel like writing about games these days. I have actually tried writing some reviews this year, and in an ideal world I would review every game I finished or played a lot of, but I guess that aspect of games writing doesn't interest me so much anymore. I end the year employed, and I feel lucky to have a good job particularly with this antiwork movement going on. I'm on leave right now from Christmas (back to work January 10th), so December saw a little more activity.

FINISHED

Imposter Factory (Steam)

---
Jerec's Games of November
Posted November 30, 2021 by jerec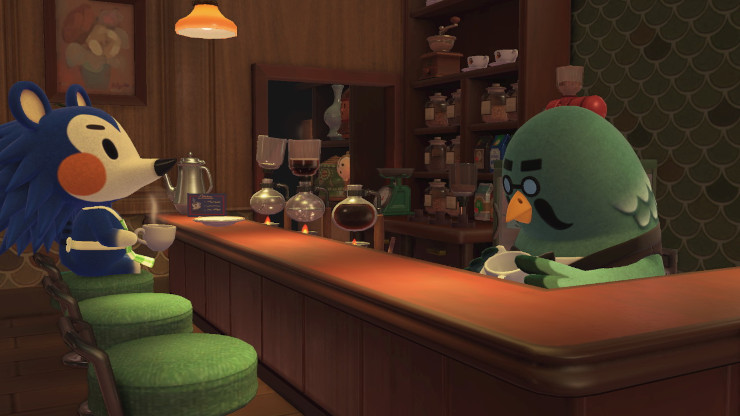 | | |
| --- | --- |
| | Animal Crossing: Newer Horizons |
Gaming progress has been pretty limited for what games I did play, and more stuff has slipped through the cracks. I keep it on my list to remind myself.

COMPLETED

Nothing.

IN PROGRESS

Animal Crossing: New Horizons (Switch)

---
Jerec's Games of October 2021
Posted October 31, 2021 by jerec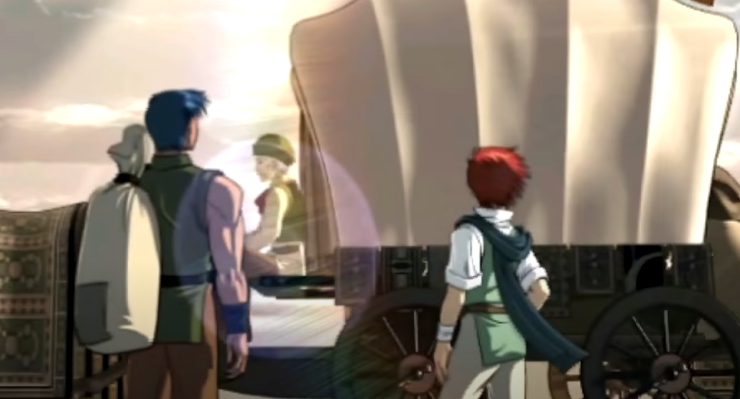 | | |
| --- | --- |
| | Returned to the world of gainful employment. Money and Time have switched places, as they do. |
Started my new job this month. Gaming time predictably took a dive.

FINISHED

I finished nothing! I think partly because I wrapped up so many games in September, most of the below are new starts. And also the whole lack of time and being tired, thing. I was also planning to not have too many games going at once, but I got a bit carried away. Heh.

IN PROGRESS

Dragon Quest XI S (Switch)

---
Jerec's Games of September 2021
Posted September 30, 2021 by jerec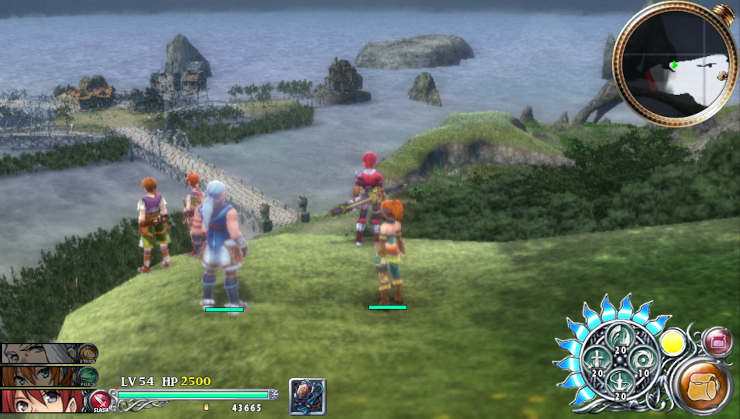 | | |
| --- | --- |
| | The end of my mid career retirement |
I'll probably never have another month of gaming like this. I'm starting a new job in early October, and lockdown is hopefully ending here not long after. So this month, I really went for it. Once I'm back at work, I hope to have far fewer games in progress at one time, since that approach led to me barely completing anything until early 2020 when unemployment stuck and I went on this wonderful journey (or Trails) of games. I knocked out so many RPGs, with a few other genres getting represented.

FINISHED

Fire Emblem: Three Houses (Switch)

---
What am I playing now?
Posted September 23, 2021 by overdrive
| | |
| --- | --- |
| | Let's see if I can remember! |
To open with thrilling emulation-related stuff. Let's see. My Mac upgraded its OS a ways back and that meant all my old emulators no longer worked. So I dusted off an old laptop with an older OS and that worked well until that one crapped out. So, I looked up what was available on the newer Mac and found OpenEmu. Which works great. And gives me access to some stuff that I previously couldn't via other emulators, such as the Turbo CD. Which means I'll likely be running through the shooters on that system at some point.

---
Jerec's Games of August 2021
Posted August 30, 2021 by jerec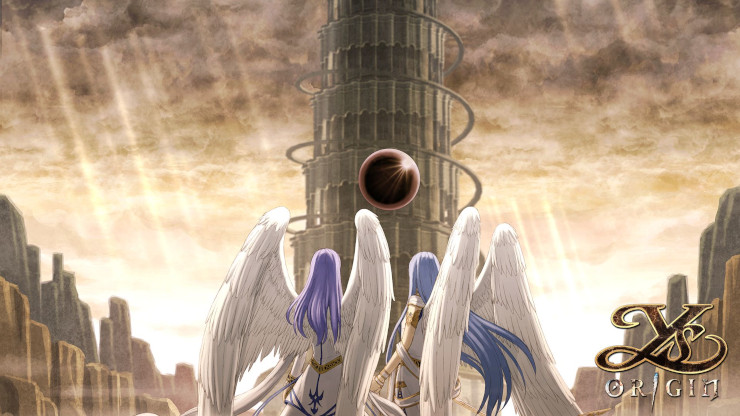 | | |
| --- | --- |
| | Another month of lockdown gaming |
Finished three games this month, all Falcom.

FINISHED

The Legend of Heroes: Trails of Cold Steel IV (PS4)

I finished this in the first couple of days of August. It feels like a long time ago now, oddly. It has been a long month of lockdown. So, yeah, the first ending was kinda meh. But once you've seen that ending you can load up the game again and go into the "true ending" which was very satisfying in an end of a saga sort of way. I spent close to a year playing through the nine games in this series, and it was some of the best JRPG experiences I've ever had. It does mean I'm taking a break from the series until the next game is out in English, which is sometime in 2023.

Ys II (Steam)

---
So I finally got around to publishing another book...
Posted August 22, 2021 by honestgamer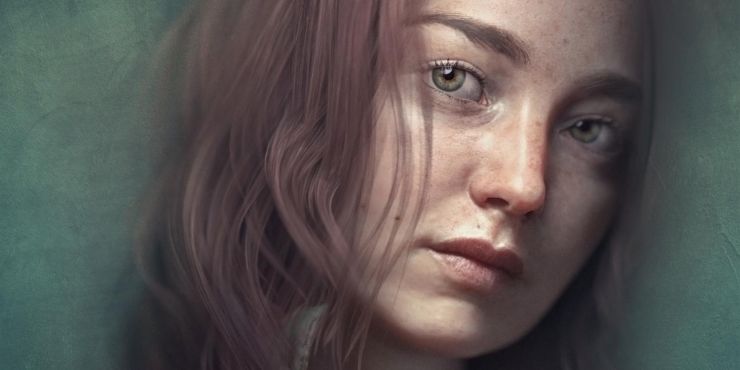 | | |
| --- | --- |
| | My first new book in a very long time is available on Amazon, and you may not even have to pay to read it. |
This is a video game site, so I try not to post often about personal things unrelated, even though this is my blog. However, this is one of those times when I'm going to make an exception because how could I not?

As this post's title notes, I've published another book. The last time I did that was in the year 2000, when this site was much smaller and (as far as I can recall) I didn't know any of you who are likely to read this post today. A lot can change in over 20 years.

---
August update
Posted August 06, 2021 by overdrive
| | |
| --- | --- |
| | After skipping a couple months |
As per the norm, I'm playing about five or six games at once. In a nice touch, I've gotten caught up in my review-writing. Spent some time with about three games done, but no time to write, so I was a bit behind. Not ideal, especially when you're trying to write something and it's a struggle to remember concrete examples because you were playing the sort of "good, not great" game where you had fun, but nothing really stuck out in your mind as awesome or crappy, making it fun to write about.

As for what I'm doing now:

---
Jerec's Games of July 2021
Posted July 31, 2021 by jerec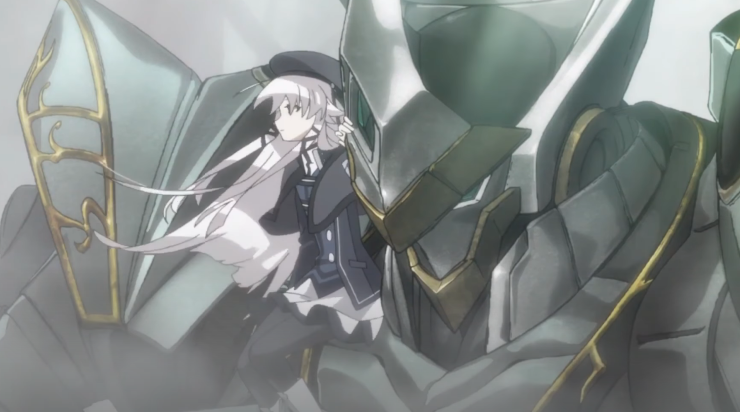 | | |
| --- | --- |
| | Lockdown of Cold Steel. |
Another month. Sydney went back into lockdown in late June, and there is no sign of it ending soon. I had a job interview which seemed promising, which I'm hoping to hear back from soon. If I get that job, I'll probably be working from home in the beginning, which is the only thing likely to stop me playing games for several hours a day.

I don't think I've ever played one game/series with such a singular focus since I was a kid who only owned a handful of games. I may never be able to do this again.

FINISHED

Trails of Cold Steel III (PS4)

---
Jerec's Games of June 2021
Posted June 29, 2021 by jerec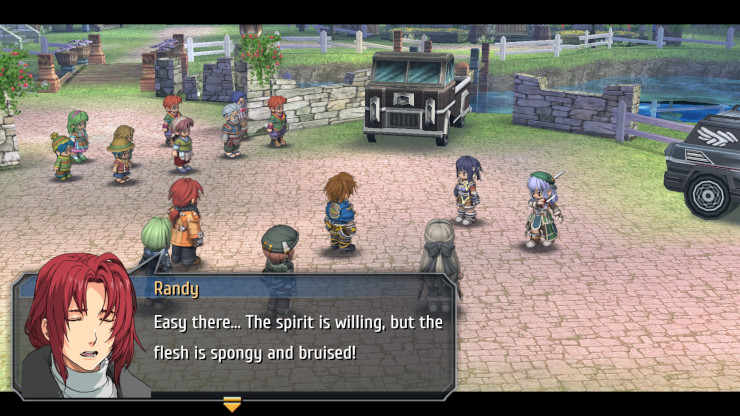 | | |
| --- | --- |
| | I've followed the trail to azure, now I am back on the trail of cold steel. |
Another month of steady game progress, although some things are still getting left behind. This lets me at least keep track of the stuff I'm currently neglecting, at least.

FINISHED

Mass Effect 1 (PS4)

Finished Mass Effect. It's still a really great game due to the story and the characters, and although this version has seen some improvements, some existing issues remained. It really took me out of the game on multiple occasions when I go around opening containers and just getting mutliple guns thrown at me, then I keep bumping up against the inventory limit, so from time to time I just have to sell or gellify all my low level items. Inventory management was handled better in the two sequels, but it looks like they didn't bother fixing it for this.

---
Jerec's Games of May 2021
Posted May 31, 2021 by jerec
| | |
| --- | --- |
| | Reached Elysium just in time to return to Crossbell. |
Another month down.

FINISHED

Xenoblade Chronicles 2 (Switch)

I've clocked in at over 150 hours, and there are still things I haven't done. But I've beaten everything I can without grinding to unlock the last few rare blades in the damn gacha system (why...?). There is also some stuff that requires New Game Plus, but I'm not ready for that. But as it is, I finished all the available sidequests and finished the game itself. I'll go back and finish Torna eventually.

---
My first update in like 8 months or so
Posted May 14, 2021 by overdrive
| | |
| --- | --- |
| | Man, I suck at blogging... |
So, what am I playing now? And why am I asking myself then when I plan to type it up anyway?

Shadows of Mordor: Like with most games based around stealth, it took a little while for me to get into this one. But when I did, it's become an addiction where I run around and terrorize Orcs for no reason other than because I can. I'll play for a few hours and not advance anything related to the actual plot. Might do a weapon quest or a couple "free people" quests and collect some relics and stuff, but I'll spend more time finding fun ways to slaughter Orcs.

---
Jerec's Games of April 2021
Posted April 30, 2021 by jerec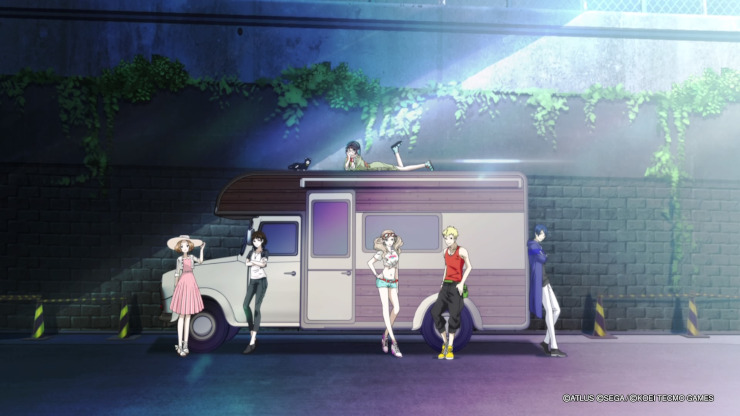 | | |
| --- | --- |
| | How I resumed an RPG I started 3 years ago without restarting. |
Another month of gaming!

FINISHED

Persona 5: The Phantom Strikers (PS4)

This was a satisfying experience all around. It felt like a true and proper sequel to Persona 5, although since they worked on Royal at probably the same time, the additional content doesn't mesh as well. But that's okay. Some really awesome moments in the latter half of the game - some that fit right up there with moments from the original. I think I was about half way through by the end of March, and I knocked out the last section of the game today so it would count as an April finish, although there are still some post-game missions to do, and the remaining trophies don't look too difficult to obtain. But I'm counting this one as done since I beat the final boss and watched the end credits.

---
Jason's amazing direct sale of PS4 games
Posted April 28, 2021 by honestgamer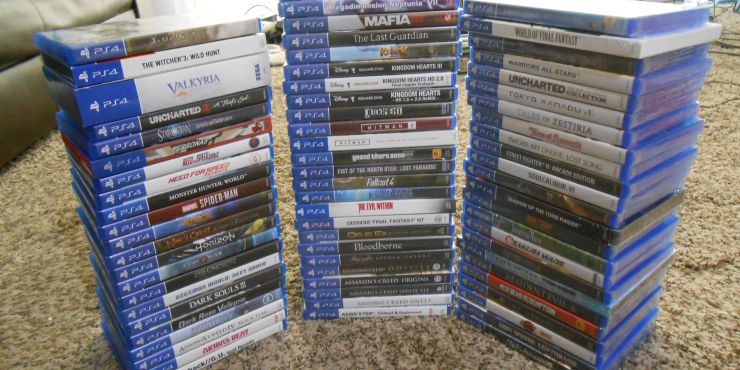 | | |
| --- | --- |
| | I'm selling off most of my physical library of PS4 games, many of them unopened, and that starts... NOW! |
Recently, I moved from one apartment to another and the process made me realize I have way too much... stuff. A lot of that stuff, admittedly, is games. And I do like games. I like owning a lot of them physically, even. But I've realized I need to be more selective about what I buy and keep, and I've accepted that a lot of the great games in my collection would give greater joy to other collectors while I shuffle priorities. So I purchased a lot of digital versions of games I own, and I went a little nuts and now I need to sell some stuff in a hurry.

---
PS3/Vita game purchases get a stay of execution from Sony
Posted April 19, 2021 by honestgamer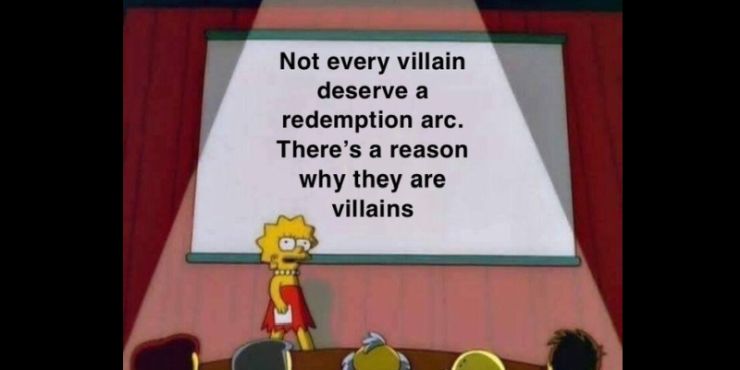 | | |
| --- | --- |
| | You now have more time to snag PS3 and Vita games you may have missed, though PSP games are still hurtling toward their imminent demise. |
Today Sony made a proclamation and it was actually good news for a change. In a special announcement, Jim Ryan revealed the company has (mostly) reversed course on its recent decision to stop selling games from various older platforms on the PlayStation Store.

Currently, PlayStation 3, PSP and Vita games were set to disappear from the store on July 2nd (in the case of the first two) and August 27th (in the Vita's case). This has unexpectedly changed.

---
Stuff you might want to buy on the PlayStation Store while you still can
Posted April 09, 2021 by honestgamer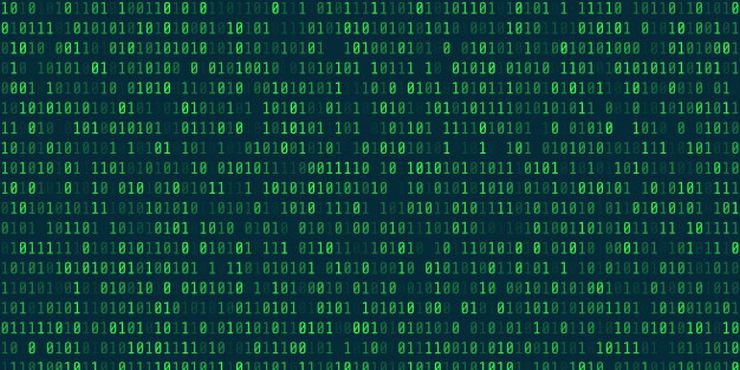 | | |
| --- | --- |
| | Here's a look at what I have and what I consider the standout software on a number of platforms affected... |
I've already blogged about why I believe it is a shame the PlayStation 3, Vita and PSP software libraries will no longer be available for purchase after July 2nd (for PS3 and PSP) and August 27th (for Vita). I won't repeat all of that here. Instead, I thought it might be useful to outline some of the games you can still buy today through the ludicrously awkward PlayStation Store on your PS3 console that you won't be able to purchase after the above dates.

---
Jerec's Games of March 2021
Posted March 30, 2021 by jerec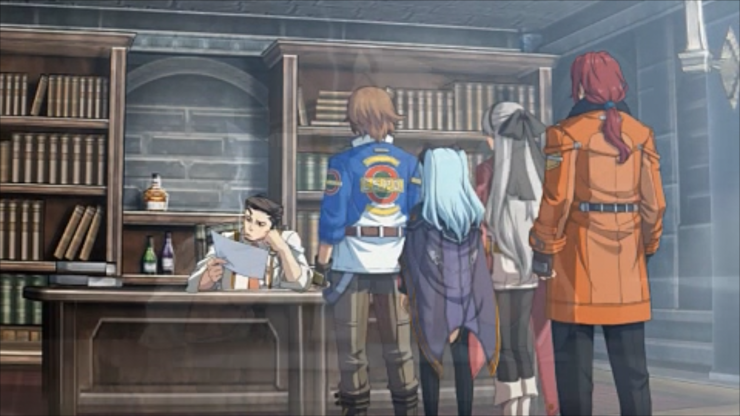 | | |
| --- | --- |
| | Another solid month of gaming! |
Edit - a little early, but it's the afternoon of the 31st here and I don't imagine I'm going to finish another game today.

FINISHED

Ys I (PC)

---
Why it matters that Sony is taking away its PS3, PSP and Vita storefronts
Posted March 28, 2021 by honestgamer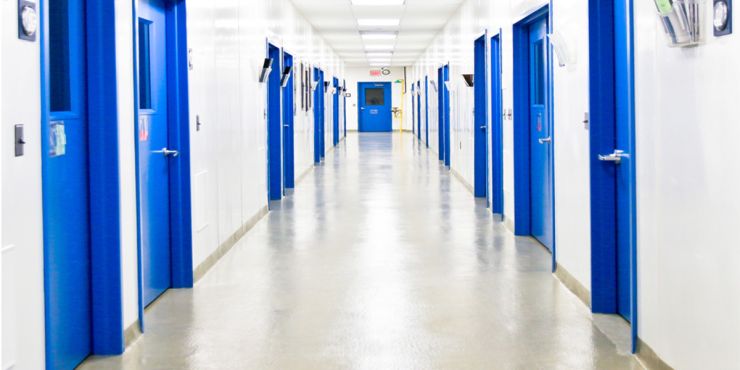 | | |
| --- | --- |
| | Escapism becomes more difficult than it needs to be when we don't fight to keep the doors accessible. |
On the NES, there is a game called Day Dreamin' Davey. It's about a young school lad who escapes into the worlds of his dreams and has adventures. I've played it before, and even recently added it to my collection. Someday, I'll probably play it a lot more. But my point in mentioning the game isn't to remind you that it exists. Rather, it's to say that if you changed the protagonist's name to Jason, it might well be a game about me.

---
Jerec's Games of February 2021
Posted February 28, 2021 by jerec
| | |
| --- | --- |
| | Actually still doing this. |
FINISHED

The Legend of Heroes: Trails in the Sky SC (Steam)

This one clocked in at around 85 hours (in game), though Steam says it's around 63 hours. An interesting side effect of Turbo mode is that it basically speeds up time. I was absolutely hooked on this, finishing it up pretty early in February. So much character development, and a very engaging story that pays off all the setup from this game and the previous title. As soon as I finished it, I launched right into the third game.

The Legend of Heroes: Trails in the Sky The 3rd (Steam)