About Me:

I write about video games and horror-related items. Also, I wear a hat.
---
October 2015: Very Early Tentative Review List
January 21, 2015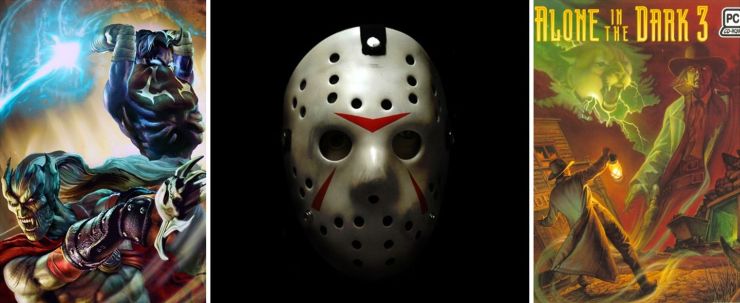 Because I'm frickin' psychotic and plan these things months ahead of time...
Because I'm a horror nut who happens to love video games, I tend to review horror games and movies every October. Last year, I made a wise decision to cut back on the number of titles I review to one per day instead of two per day per site (totally sixty-two reviews, which I did in 2013).

Before I continue, I'd like to emphasize that a game doesn't need to be scary to qualify. A light-hearted title with either a horror theme or horror elements, such as Dead Hungry Diner, qualifies.

So, this year's titles, assuming I have the time to play and review them all, are:


HG
-Monster in my Pocket (NES)
-Legacy of Kain series
 -Blood Omen: Legacy of Kain (PS)
 -Legacy of Kain: Soul Reaver (PS)
---
Recent purchases: 1/19/15
January 18, 2015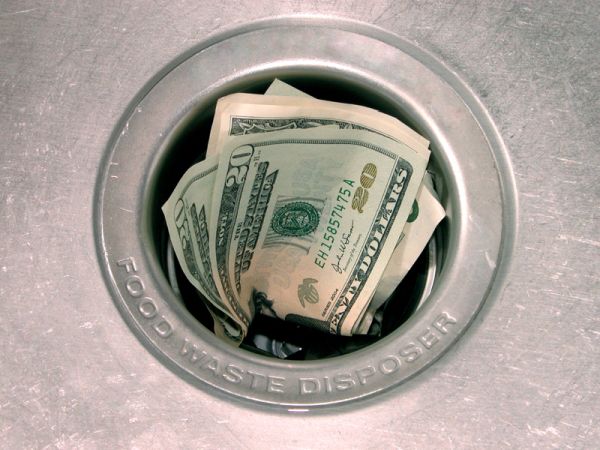 I think I need to purchase an extension to my life span as well
Thanks to some awesome sales, a few Christmas bonuses, and effective money saving, I was able to purchase (over the last few months, anyway):



Note: For PC
ucket.com/albums/m49/Joe_the_Destroyer/A-Link-Between-Worlds-Box-Art.jpg">
ucket.com/albums/m49/Joe_the_Destroyer/injustice__gods_among_us_by_sblister-d5yok5j.jpg">
Note: For PS4
ucket.com/albums/m49/Joe_the_Destroyer/Dragon_Age_II_Logo.png">
Note: for PS3. Something tells me I'm going to regret this purchase...
ucket.com/albums/m49/Joe_the_Destroyer/Dragon_Age_Inquisition_BoxArt.jpg">
Note: for PS4

---
Gaming Progress
January 17, 2015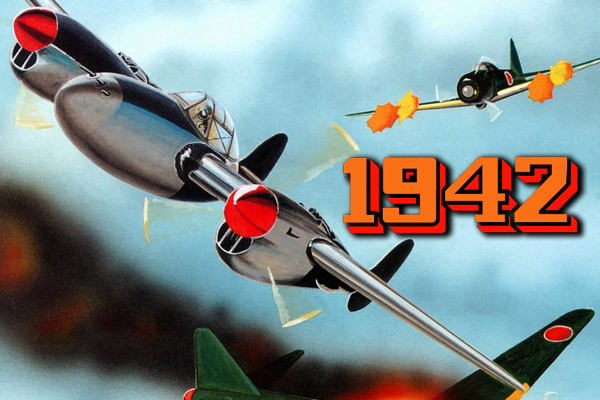 The Week in Review
I wish I had more to report, but I spent most of the week writing upcoming reviews or wanting to punch myself repeatedly in the head for agreeing to play Natural Doctrine.

Speaking of which...

Natural Doctrine- I got far enough into the game to know what I want to say. The review is live now at Realm of Gaming. Now, let's put this crap title behind us...

Bermuda Triangle- Not that you can make much "progress" on an Atari 2600 game, but I figured I'd muse about it. I've played it fairly extensively over the last week and have written a rough draft for it. Despite being a shmup on a way old system, it's actually a lot of fun. The game borrows a bit from Defender, in that you have to recover objects and deliver them to a safe area.

---
Six Hilariously Bad Practical Effects Monster Movies
January 14, 2015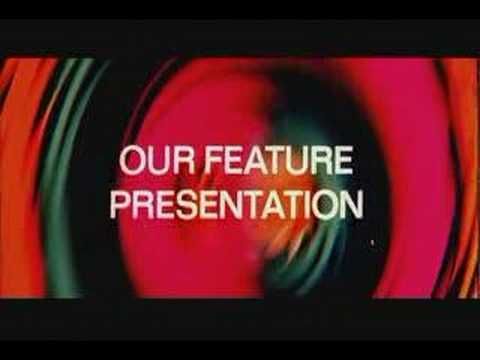 In the tradition of my most recent review, some bad movies...
There are few things that warm my heart as much as an old school, practical effects monster movie. Sure, the suits look silly, but my goodness are they adorable! If at any point you need an accidental comedy to brighten your evening, look no further than these:

[NOTE: I realize the images are not equally sized. It's not easy finding good images for obscure movies.]


1. Gamera vs. Guiron (1969; aka Attack of the Monsters)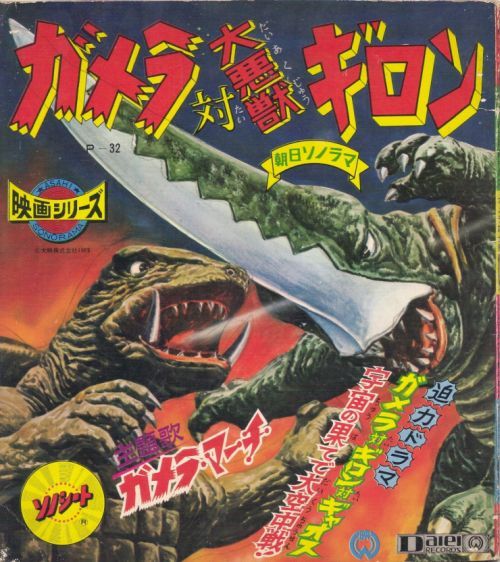 ---
Natural Doctrine sucks
January 10, 2015
Remember when NIS used to publish quality material? Pepperidge Farm remembers...
I'm beginning to dislike NIS.

No, I don't harbor the "I'm swearing off future Disgaea games" kind of contempt for them. It's more like, "I'm done expecting greatness from you anymore." Natural Doctrine is yet another nail in their coffin for me.

---
October Reviews: The Proposed List
October 01, 2012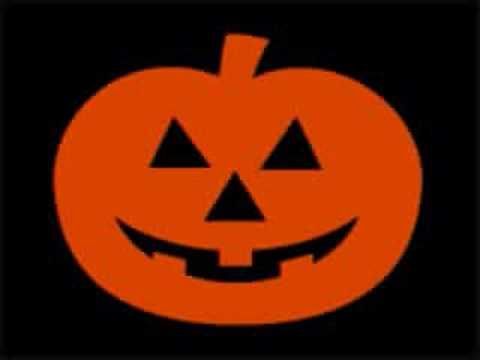 HG:m/reviews/11197.html">BloodRayne (GCN)m/reviews/11092.html">Clock Tower (PSX)m/reviews/11406.html">Dr. Chaos (NES)m/reviews/11514.html">Frankenstein: The Monster Returns (NES)m/reviews/11503.html">Frankenstein's Monster (Atari 2600)m/reviews/11404.html">Ghost Manor (Atari 2600)m/reviews/11551.html">Haunted House (Atari 2600)m/reviews/11080.html">Soul (Xbox 360)m/reviews/11571.html">Sweet Home (NES)
---
Tentative Halloween review schedule
September 11, 2012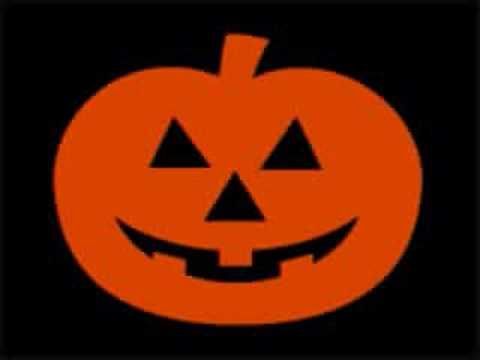 Once again, I'm planning on hitting up some horror games this Halloween. I've rounded up some titles that I -might- cover both here and at Realm of Gaming this year. I hope this year will not turn out like the last one where I was ill for most of October and unable to do many reviews, except a whole crap ton in the last week.

For HG, I'm mostly doing retro reviews. For RoG, I'll be doing a mix of retro and anything semi-curren the side could use. Anyway, I hope to hit:

HG:
BloodRayne (GCN)
Clock Tower (PSX)
Dr. Chaos (NES)
Frankenstein: The Monster Returns (NES)
Frankenstein's Monster (Atari 2600)
Ghost Manor (Atari 2600)
Haunted House (Atari 2600)
Soul (Xbox 360)
Sweet Home (NES)
Zombie Nation (NES)
Zombie Shooter 2 (PC)
Zombies Ate My Neighbors (SNES)

RoG:
Alan Wake (PC)
---
Additional Articles:
[01] [02] [03] [04] [05] [06] [07] [08] [09] [10] [11] [12] [13] [14] [15] [16] [17] [18] [19] [20] [21] [22] [23] [24] [25] [26] [27] [28] [29] [30] [31] [32] [33] [34] [35] [36] [37] [38] [39] [40] [41] [42] [43]