Some Lyrics, as Misheard by Joe's Mother
January 30, 2015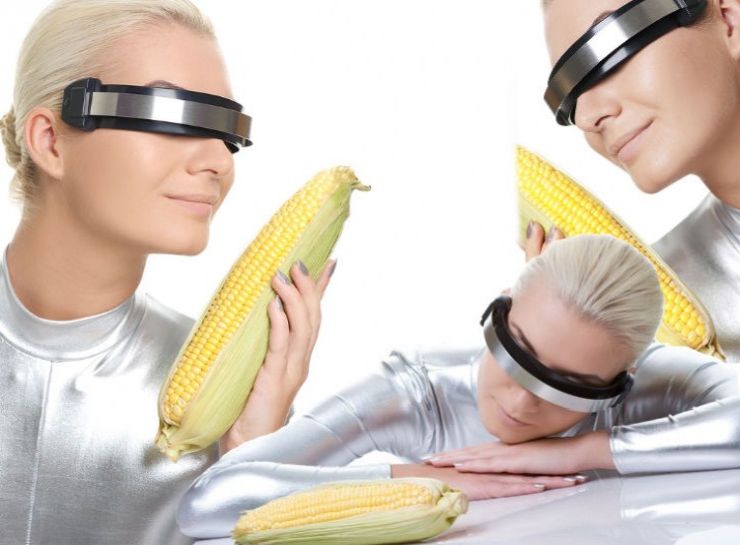 | | |
| --- | --- |
| | No, mom. I'm sure Scott Stapp wasn't hunting for the brown trail. |
My family and I drove around a lot when I was a teenager. Mostly, it was an excuse to get out of the house and either shop or eat out together. Whenever we were out and about, we shared the radio. My dad occasionally switched to his oldies station, my mom preferred her flamenco tapes, and my brother and I usually requested a rock station. I never realized it, but the stations were kind of like identifiers. This should have become apparent to me when my brother eventually graduated college and moved to Seattle. It was around that time that we listened to more rock stations, because they reminded my mother of my bro.

Some time after my brother left, I noticed my mom turning up certain bands and songs, as well as humming along--of course, all of them were groups my brother listened to. I was probably the only kid in my school who had a mother who could adeptly hum in unison with the works of White Zombie because of this. Occasionally, my mom would try her hand at singing along to the songs, and the results were memorable. A few factors made this even more enjoyable: 1) English is my mother's second language, as she is from Spain, 2) with the exception of the chorus to Iron Maiden's "Run to the Hills," she's never got the lyrics right, and 3) many of the songs she biffed it on were ones I couldn't stand, so it's almost like a form of mockery in hindsight.

Warning: There's a little profanity. Not that I'm trying to be edgy or anything. I'm just trying to accurately quote my mother.


MOM
Oh, I like this song! *cranks up dial* Can't crunch-a peanuts!

ME
I... don't think that's how it goes.

MOM
Well, what he say then?

ME
"Cat scratch fever."

MOM
"Cat scratch fever." What is?

ME
We are not having this conversation...

-------------------------------------

RADIO
What's this life foooooooor!

MOM
What he say? Where's the asshole?

ME
No, he said [lyric].

MOM
Oh, I was gonna say, he a rock singer. He should-a know where to find the asshole.

ME
.....Can I return to my futile attempt at pretending Creed doesn't exist?

-------------------------------------

DAD
Gee, the things that pass for music these days... You can't even understand this guy.

MOM
Hahaha! You hear? He say he got no family and a pocket full of shit!

ME
Not that I care for this song, but he said, "Rally 'round the family with a pocket full of shells."

MOM
Maybe that's why no one can-a understand him. He got a pocket full of shit.

ME
I'm really beginning to dislike Zack de la Rocha...