Gaming Progress Seven
March 15, 2015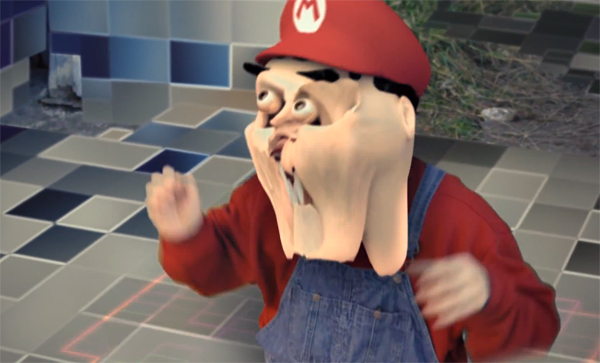 | | |
| --- | --- |
| | More of the same... |
Legacy of Kain: Soul Reaver (PlayStation)
My copy of Soul Reaver and my PS3 decided they didn't like each other anymore.

I had gotten most of the way through the Silent Cathedral, was maybe a puzzle or two away from dealing with Zephon, and then I met an untimely end when Raziel jumped through a wall and plummeted into the darkness beneath the game. Since then, my PS3 decided that it would neither load my file nor allow me to start a new game. I can reach the title screen via PS3, but I can't play Soul Reaver on it. No big loss. Playing the game on PS3 totally sucked balls anyway because it was laggy as all get out--the opposite of what was intended to be one of the the game's major strengths when it was released on PlayStation.

I ended up taking my copy downstairs and restarting on my PS2, and now it plays without a hitch: no lag, no seizure-inducing flashing graphics that look like Raziel went to a rave while on LSD, and no loading errors. I've only bumped into one bug, and that was when the in-game menu froze on me one time.

Anyway, in two or three sessions, I not only made it back to where I left off, but blew past my old position. Fighting Zephon was much more of an anticlimax than I remember it. As I recall, I had a difficult time against him when I first played through the game. Then again, bosses in Soul Reaver are basically puzzles, and knowing the solution pretty much hampers the thrill of the fight. With Zephon, you have to punch him in the abdomen to make him lay an egg, snatch the sac up, set it ablaze using a nearby flamethrower wielded by a fallen soldier, and then toss the burning baby bag at Zephon. With three successful shots, which shouldn't take long if you're at least decent at the game, Zephon dies. Yawwwn, next!

Killing Zephon nets you the ability to climb certain walls found throughout the game. This also grants you access to the next dungeon, the Tomb of the Sarafan, where a major plot twist transpires. If I'm not mistaken, the developers aimed to have you fight Raziel's brother Turel next, but there were some issues with adding him. I'm not sure if they were too close to the deadline to include him or if there were certain aspects about the boss that were buggy (which is what I had heard, more or less), but Crystal Dynamics omitted him from this installment and replaced him with one of his minions, whose death gives you the ability to throw projectiles. A handy weapon, that...

Currently, I'm trying to remember how to get to the Drowned Abbey to fight Rahab. I may have to check a FAQ, because it's been probably over ten years since I last played this game.


-------------------------
Final Fantasy: The 4 Heroes of Light (DS)
I've made a lot of progress, and I think my opinion on it is slowly forming. I'm not sure what it is yet, but I can feel it rattling around in my noggin. It's positive thus far, I know that...

I've accomplished quite a bit since last writing. I bumped off the Sand Devil (which gave me the White Mage and Black Mage crowns) and landed in the next chapter, where I got my ass handed to me by the creatures in a pirates' den. I did eventually make it to the boss, only to watch my under-leveled duo perish with a single multi-target blow. So I did what any RPGer would do: ground. Oh, did I ever grind... After gaining a fair number of levels, I died again.

After that death, I realized that I had overlooked an armory in the town near the den. There I found some useful equipment that helped mitigate my damage so I could slowly pick away at the boss. Slow though it was, the strategy worked and I advanced to a cave within a whirlpool, killed the boss there, turned into cat, got "killed" by a giant bear (and consequently saved by an NPC), obtained the Bandit and Bard crowns. Presently, the cat/princess has teamed up with the protagonist, and both are stuck at a giant tree, while one of my other characters (who has separated from the group) has a different cat hanging around him that he thinks is the princess. Because of this, I'm now trying to earn 10,000 gil so I can pay some charlatan to remove the "curse" from this cat. A Recettear-esque item selling mini-game ensues...


-------------------------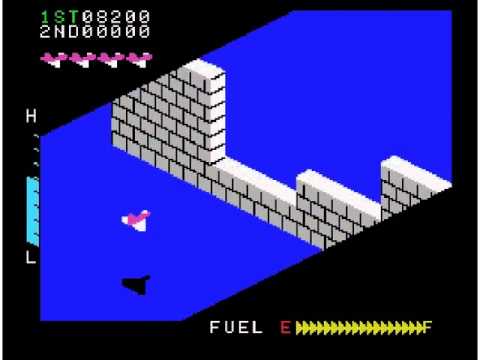 Zaxxon
(Colecovision)
I don't like this game.
No, I don't hate
Zaxxon
itself, but the Colecovision version. It's so clunky and irritating. To make matters worse, I kept dying in the second wave because a barrier would materialize and I couldn't surmount it. It took a lot of squinting, what with this game's frantic shaking as if it had drunk twenty double shot coffees within an hour, but I managed to see a weakness in the force field. After flying through that and surviving the boss, the game relooped yet again and... I... couldn't stop yawning after that.
I'm beginning to think that shmups and Colecovision don't mix, especially after playing this and
Aquattack
. I didn't expect that they would, but hot damn... Oil and water, I'm tellin' ya'...
-------------------------
Dolphin
(Atari 2600)
Long before Activision started selling you the same corridor shooter every year with a few adjustments, they released a game in which you play as a dolphin attempting to outwit a cephalopod. It's actually a pretty fun, strange title. You start off trying to outrun the octopus or whatever the hell it is, nabbing arrows along the way to boost your score. Hitting a wall of shellfish slows you down, so you have to look for holes in their formations. After a while a seagull will appear, which grants you a temporary boost that allows you to eat the octopus. Having accomplished that, a new level begins that's more of the same, only with a slight challenge factor boost. Honestly, I'm not trying to say that this--or any Atari 2600 game, for that matter--can stand up to current gen titles. However, taken as a light distraction, the game is fantastic. Yes, I'll most likely be reviewing it in the weeks to come, probably after I finish
Soul Reaver
and watch Friday the 13th Part II for my October reviewing.