About Me:

Sorry, but I haven't yet shared the information about myself that would typically display here. Check back later to see if that changes, or if I instead choose to remain an enigma.
---
Very funny behind the scenes video from our film
November 11, 2010
This is a series of "behind the scenes" outtakes of random stuff said on set. If you jump to the original page, you can see that we've got about 10 other behind the scenes videos up by now. There's some really interesting stuff in there, if you have a couple minutes and are bored.


Overheard on Population 2. from Matt Mastrantuono on Vimeo.
(I'm the guy in the beret)
---
My favorite moment of Fallout 3
November 07, 2010
So this Super Mutant comes into a bar and orders a drink...


---
For HMD
November 03, 2010
I hope you've sent your "Get well soon" cards:

Demi in treatment
---
More cosplay
November 02, 2010
As you know, I do like to be impressed by cosplay. It takes effort to appease my critical eye. Like this.




That's awesome. Love the left foot.

And this one:




Okay, and this one, too.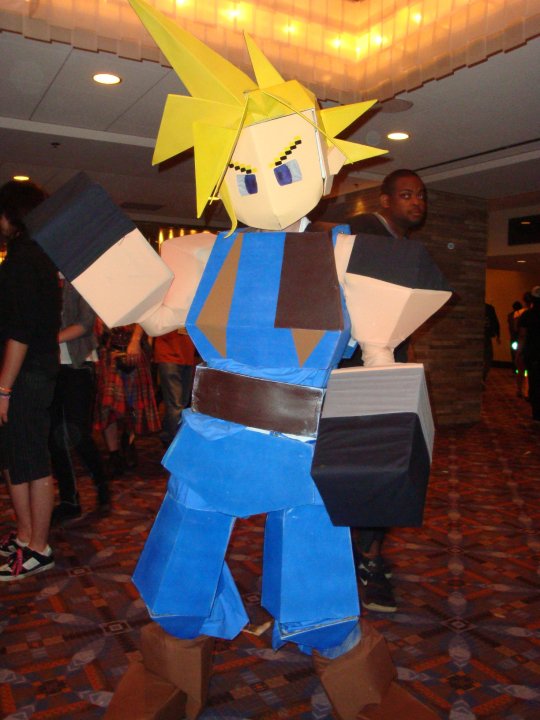 ---
Just finished watching Harry Potter 6
November 01, 2010
Don't know what everyone feels about Harry Potter. I can go into a lot of detail later if the subject takes off, but for now I'll be brief.

I read all the books, as they came out, and enjoyed them very much though I believe that the build up couldn't be matched properly with Rowling's writing ability. Actually, her descriptions are incredible for the amount of information they get across without falling into the old boredoms of descriptive literature. But her dialogue is terrible and her attempts at Romance are weak. I also have a special hatred for the ending of the series, which I won't go into right now except to say it's absolutely saccharine.

---
More game image questions
November 01, 2010
EXILE III




... Ridley?
---
Just finished interviewing the very talented Mr. Reed
October 30, 2010
We talked about Interactive Fiction, Social Politics, Education, Fallout 3, and going insane. It's a pretty excellent interview.
---
Additional Articles:
[01] [02] [03] [04] [05] [06] [07] [08] [09] [10] [11] [12] [13] [14] [15] [16] [17] [18] [19] [20] [21] [22] [23] [24] [25] [26] [27] [28] [29] [30] [31] [32] [33] [34] [35] [36] [37] [38] [39] [40] [41] [42] [43] [44] [45] [46] [47] [48] [49] [50] [51] [52] [53]