---
When stupid copyright claims crap all over your youtube upload
March 31, 2021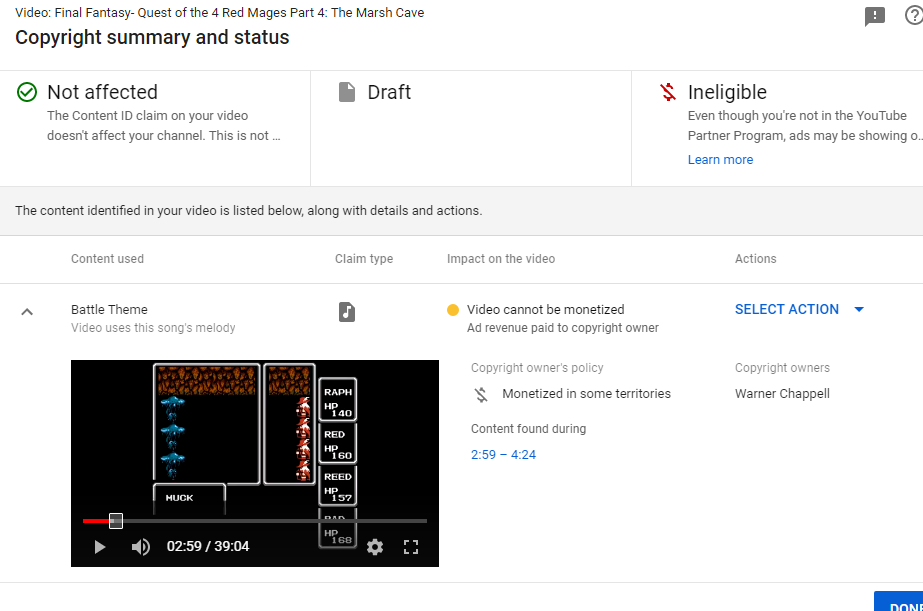 Bots make any upload on that site worth a laugh
I had many so call "copyright claims" sent to me whenever I bothered uploading to youtube, but this would be the first time that it would give me such a hearty laugh I just had to share it. According to BOTS on that site, music composed and programmed into the first Final Fantasy game on the NES is owned by some company called Warner Chappell.

Really? I had thought it was composed by a certain music creator named Nobuo Uematsu all those years ago. Apparently someone owns someone else quite the monetary compensation this being the case.

---
Cancelled Sonic Movie and Sonic 1 Prototype Comparison gameplay
March 21, 2021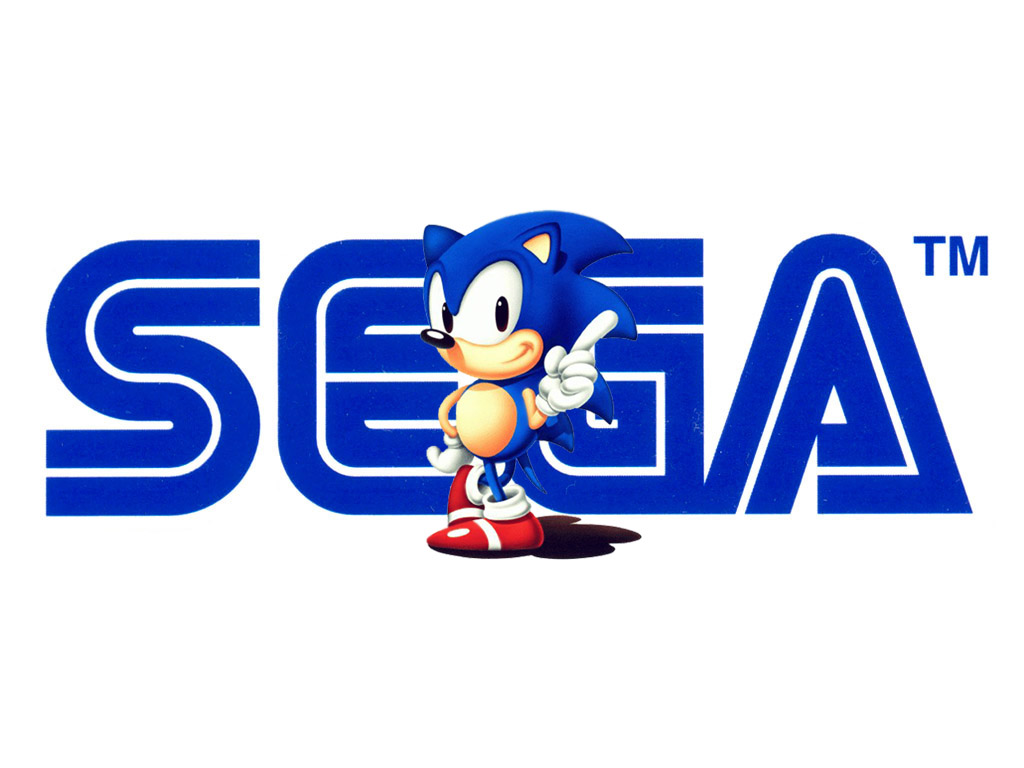 A 2 for 1 Gaming Blog of the Blue Blur
Sonic cancelled movie and Genesis prototype ROM
While some may had heard of it, I had just discovered that there was a planned american Sonic movie back in the 90s, after following the cartoon series shown during that time period. As far as I had seen on a video, it states that it would have Sonic jump into the real world chasing Dr. Robotnik and being helped by some kid who was responsible for both characters in jumping out of a game he was playing. A weird note here is that Chaos Emeralds would be in the real world in contrast to said game, seemingly without much explanation.
---
Stop referring game characters as FURRIES
March 14, 2021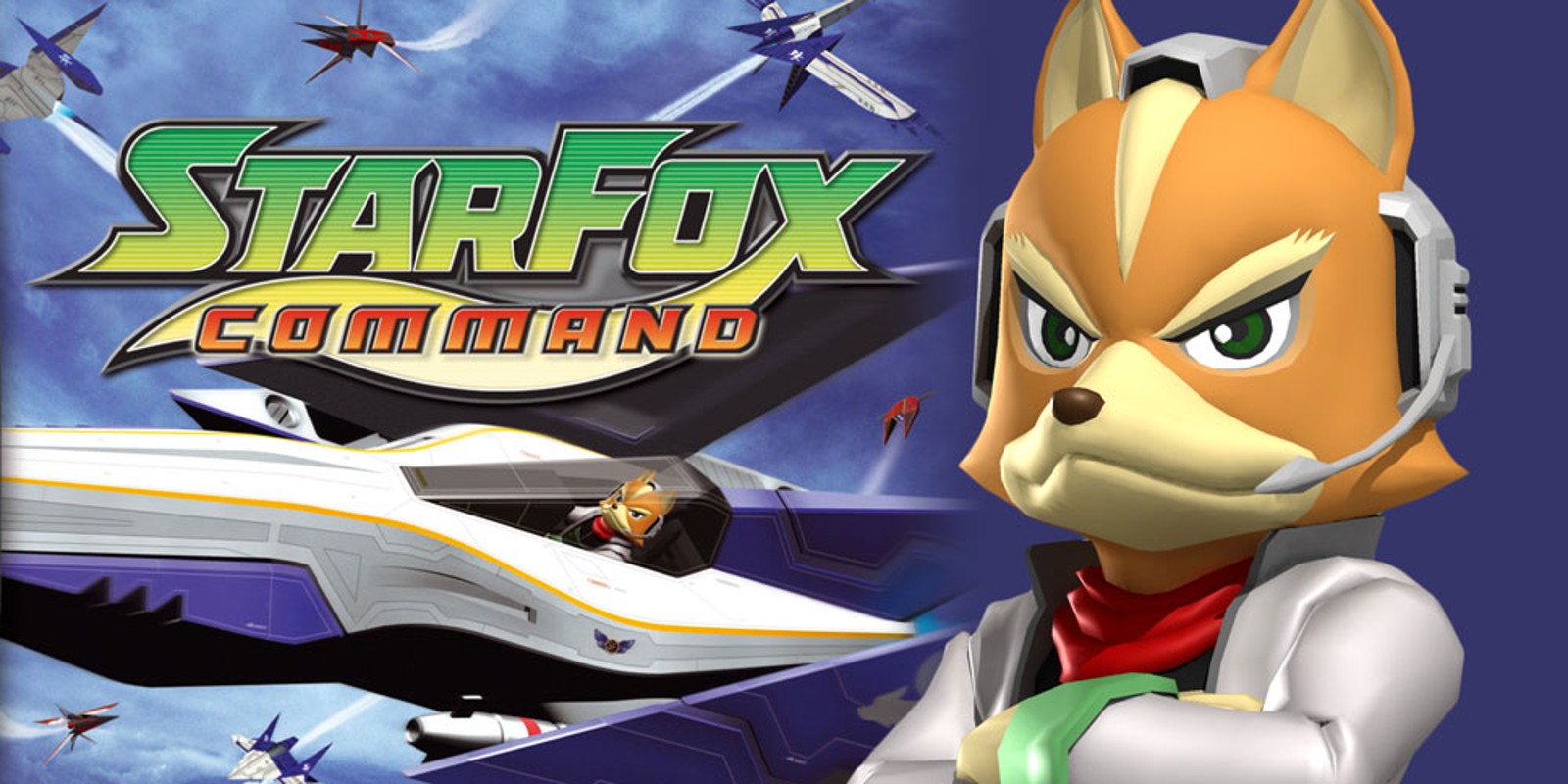 Its gotten so tiresome, demeaning, and unprofessional
On a latest game related video upload to a channel I subscribe to, the person hosting it blatantly and casually refers to a animal humanoid character as a "furry," continuing the never ending cliche of somehow thinking this "joke" is still relevant nowadays and just making me want to punch someone in the face because I am so damn tired anyone bothers doing this sort of thing.

---
Final Fantasy Unlimited
March 03, 2021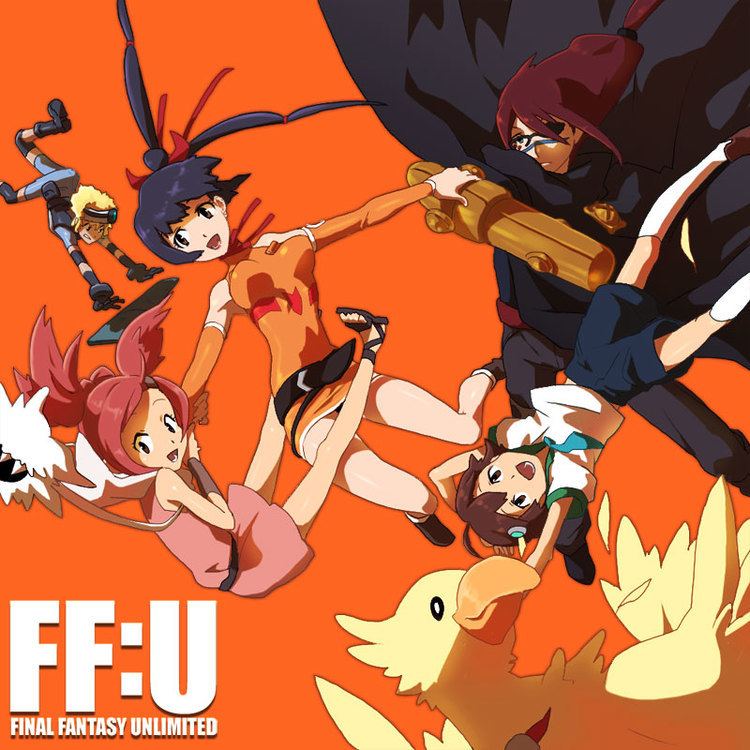 The next Anime installment which I consider the best
Released in 2001, it lasted two seasons, all covering an entirely original story with no relation to any game established up to that point. The Anime here does have various call backs to what the game series are about, and the
artsyle is pretty colorful and, well, fantasy like.

---
Revisiting Final Fantasy (NES)
March 03, 2021
The 4 Red Mage March
Had started a playthrough of the original Final Fantasy using an all Red Mage party, first thinking on using White Mages as to challenge what others had done before, but after some thought I had decided to use the aforementioned class, being that they cover most of other classes in terms of magic and physical combat, but also because they look so darn cool as well.

---
Dinosaur Planet ROM released.
February 28, 2021
Want to experience what the game was going to be before Nintendo butted in? Here's your chance
I posted my last blog entry about gameplay shown comparing the mostly adorable Dinosaur Planet with the meh-looking Starfox Adventures, noting that Fox being in said prototype was most likely part of the reconstruction into the latter game.

Well guess I was right on that observation. On a article at SyFy's website it tells the story on how a group called Forest of Illusion got a copy of a mostly finished ROM that was intended for the Nintendo 64 before scrapped and moved to Gamecube as part of the Starfox franchise. The video I posted here on my last update shows said ROM which now anyone can seemingly try and play. Said ROM was leaked this month too shockingly enough, so any Rare fan is not too late to experience it.

---
Dinosaur Planet (Protoype)/Starfox Adventures gameplay comparison
February 25, 2021
Its a Rare-rity
Have just watched a youtube video upload of Rare's scrapped game and the end result of said game with Starfox Adventures playing side by side. I have never seen the original game in motion before and can state it looked quite good and probably would had gotten my interest a whole lot more than what it ended up becoming.

---
Additional Articles:
[01] [02] [03] [04] [05] [06] [07] [08] [09] [10] [11] [12] [13] [14] [15] [16] [17] [18] [19] [20] [21] [22] [23] [24] [25]