About Me:

Taking up all the good oxygen.

Find me complaining on twitter under @EmPitude. I only forget it exists for months at a time, now.
---
July & August. The forgotten months
September 01, 2007
Return to Mysterious Island (PC) July 03

This came in a boxet along with Journey to the Moon (which I got to later!) and was actually a lot of fun. The thing I liked most about RtMI was that each goal can be completed in a differing way. So this is what I focused on with this review. While I like how that aspect came out, it feels a bit.. samey. Like I'm getting a little too much into a rut. I need a break!

Armored Core 4 (XBOX360) July 04

---
---
Achievement Awarded: 100,000 hits
July 06, 2007
DoI may have beaten me in for the "Developer bitterly complains about review" achievement, but I'm not (too) jealous. Recently I hit the magical 100,000 review hits (the current total standing at 101456 at time of writing).

Soon I'll have the 100 total reviews one, too. Don't forget to read them, as well! I need to catch Mid.
---
Anything for a quiet month. June wasn't it, though.
July 02, 2007
Dawnspire June 4th 2007

This is my favourite review that I've written thus far this year. The publishers even went so far as to say that they loved the first 70% of the review and I should snip the last 30% away and score their game higher. I honestly wish I could.

---
EmP stomps May.
June 09, 2007
Runaway: The Dream of the Turtle (PC) 3/5/07

I love that most of the publisher sent reviews I get are for point and click games. And I loved this one.

I flew through the game and then found the review came pretty easy. Obvioulsy, the little lemur at the start had qute an effect on me, but it also allowed me to not spoil any of the main story by focusing on the alcoholic rodent. Starting to play around more with intergrating screenshots into a review's main body, think I pulled this one off pretty well.

Soccer '97 (PSX) 7/5/07

---
Back up, Gaylord!
April 27, 2007


Gaylord comes with a bone of his own.

Maybe it's because it's Friday and I have a weekend to look forward, maybe it's the small collection of empty beer cand already littering my computer desk and maybe it's my hatred of small children, but this did make me chuckle.
---
This is what HELL looks like.
April 24, 2007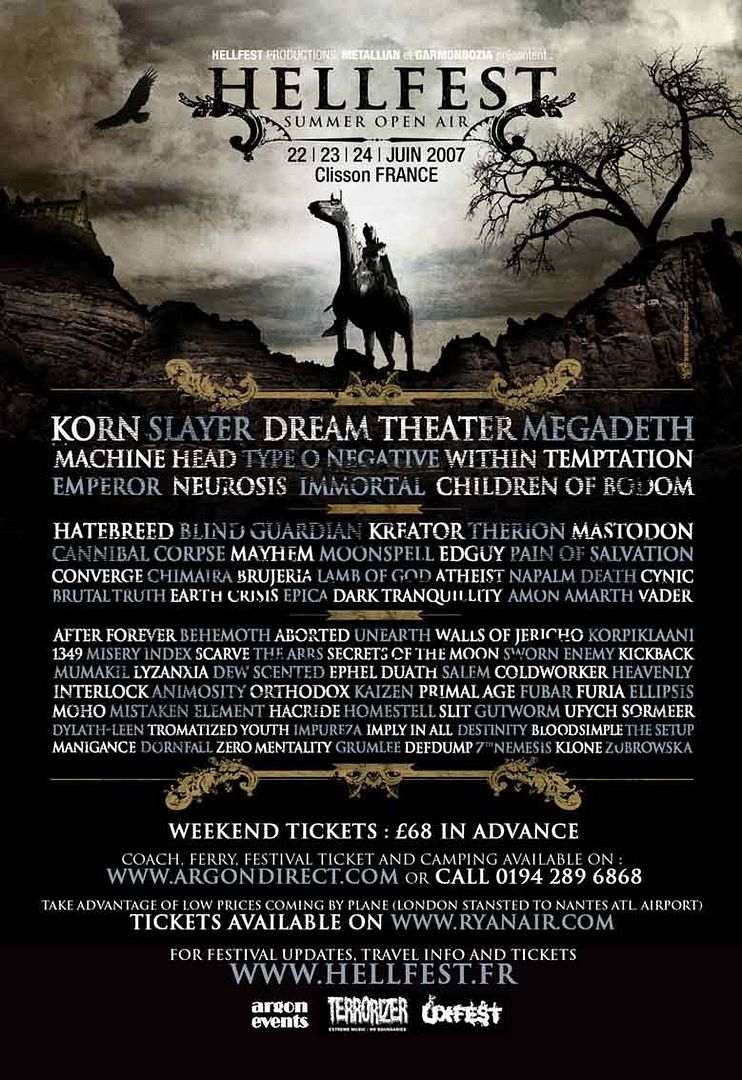 It's like they've delved into my head, bought out my deepest, darkest fears and then made a concert out of it.

If anyone has a biological warhead they don't want, I beg you to part with it! They're all together in one space! It's too good a chance to miss.

And look where it's held: the very pit of all evil. France
---
Additional Articles:
[01] [02] [03] [04] [05] [06] [07] [08] [09] [10] [11] [12] [13] [14] [15] [16] [17]