Here, you'll find up to 20 of the most recent posts from the people who have the good taste to follow my blog. Only public results gleaned from the last 200 overall posts to HG Blogs will be displayed. If you see no results below, that means not a lot of people are following me, or my followers haven't been active in a long while, or they simply aren't sharing their posts.
---
I've changed my name from pickhut to dementedhut
Posted January 10, 2022 by dementedhut
| | |
| --- | --- |
| | A few reasons why |
Just wanted to make a small, quick post about it in case anyone is confused.

Quick, short reasons why:

-I've had the name since the very, VERY early 00s on various sites, message boards, and online gaming accounts, but I just got tired of using it. Also, from my experience, it's very easy for people to make fun of the name when they see it for the first time. ("Hey, it's Pizza Hut!" "Oh, hey dickbutt!")

---
So I finally got around to publishing another book...
Posted August 22, 2021 by honestgamer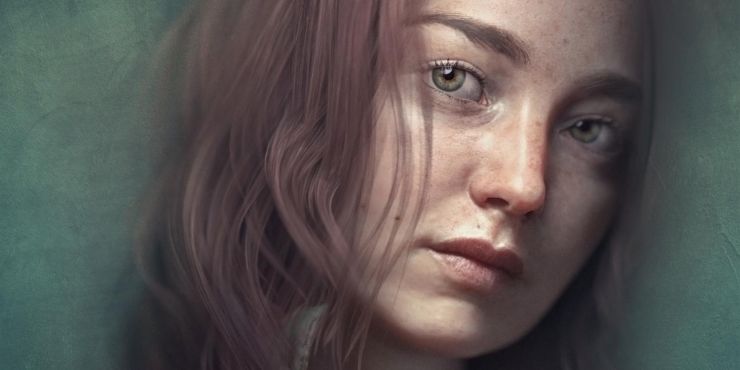 | | |
| --- | --- |
| | My first new book in a very long time is available on Amazon, and you may not even have to pay to read it. |
This is a video game site, so I try not to post often about personal things unrelated, even though this is my blog. However, this is one of those times when I'm going to make an exception because how could I not?

As this post's title notes, I've published another book. The last time I did that was in the year 2000, when this site was much smaller and (as far as I can recall) I didn't know any of you who are likely to read this post today. A lot can change in over 20 years.

---
Watched Mortal Kombat at last
Posted August 03, 2021 by CptRetroBlue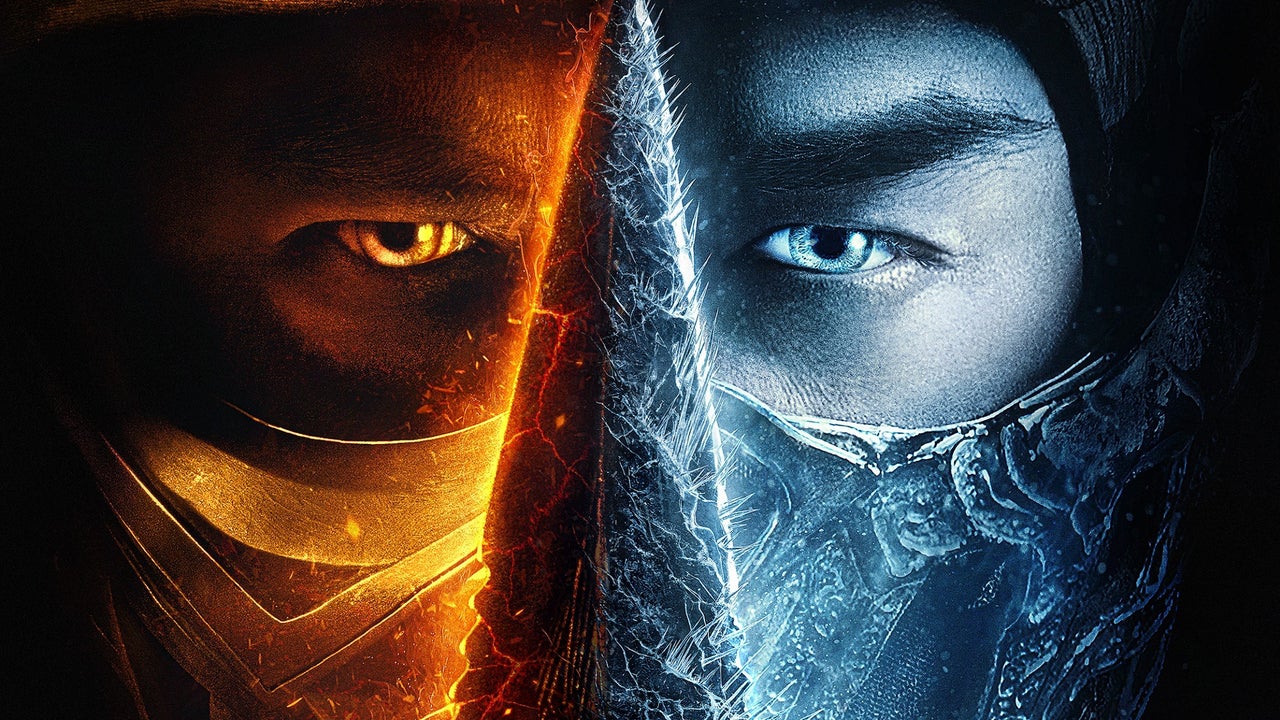 | | |
| --- | --- |
| | GET OVER HERE! |
Well I finally got to see Mortal Kombat which came out early this year and I will say its pretty darn good. It does have its flaws and plotholes here and there, but the fact that it includes what many of us wanted it in a movie adaptation of the intensely violent game such as gore and fatalities made it quite special and hit me right into my nostalgic, beating heart as Kano holds it out the fresh cavity of my being.

---
Bullies befriending bullies
Posted July 30, 2021 by CptRetroBlue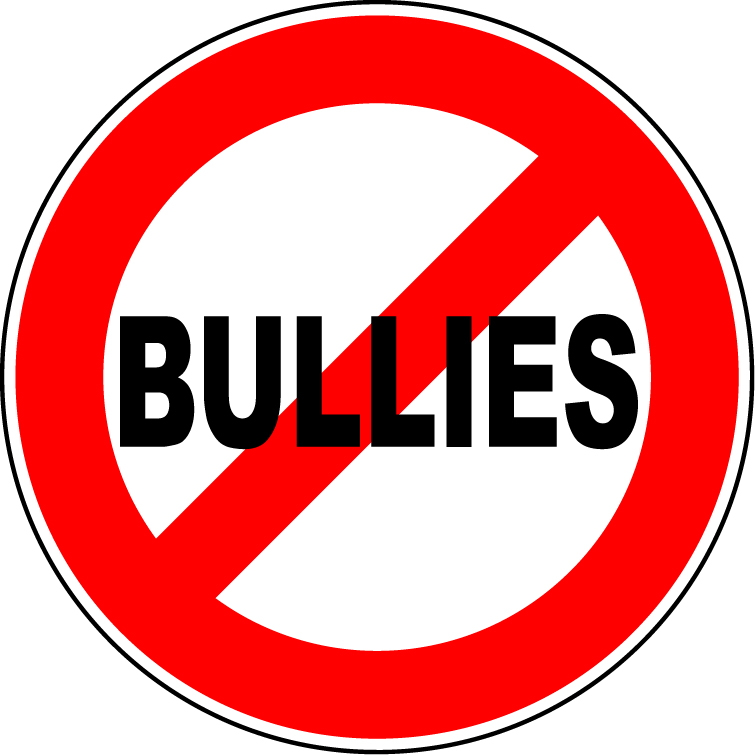 | | |
| --- | --- |
| | When people online try to convince you they are on your side but aren't |
By now everyone knows how horrid people on twitter and anything related to social media can be. Everything from bullies harassing you and those who give you a false sense of security by siding with you as long as you always agree with what they say and think, otherwise they will turn on you and even side with said psychos attacking you online out of spite.

---
Tokyo 2021 opens up with gaming
Posted July 23, 2021 by CptRetroBlue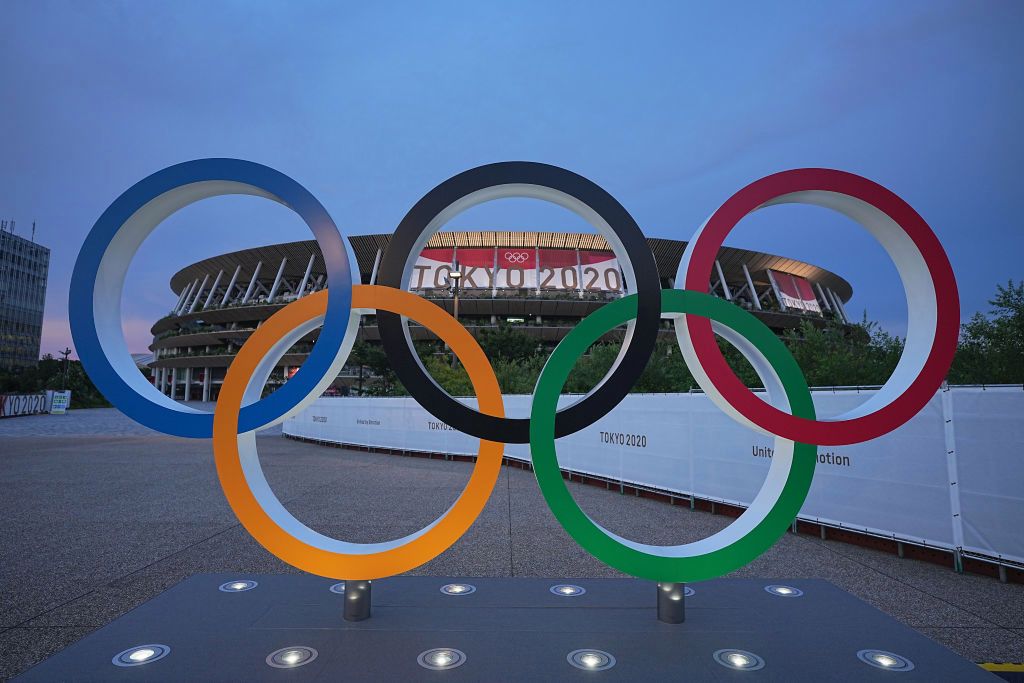 | | |
| --- | --- |
| | Athletes marching at the tune of videogame music |
The 2021 Olympics held at Tokyo opened up with a gaming overture of classic themes from classic games and other hit videogames. Athletes marched upon brandishing their flags representing each participating country into the stadium as the overture played in loop till all were introduced. The entire list of tracks played can be seen below, courtesy of an article posted at Asia NIKKEI-Dragon Quest - "Overture: Roto's Theme"Final Fantasy - "Victory Fanfare"Tales of series - "Sorey's Theme - The Shepherd"Monster Hunter - "Proof of a Hero"Kingdom Hearts - "Olympus Coliseum"Chrono Trigger - "Frog's Theme"Ace Combat - "First Flight"Tales of series - "Pomp and Majesty"Monster Hunter - "Wind of Departure"Chrono Trigger - "Robo's Theme"Sonic the Hedgehog - "Star Light Zone"
---
Warnings about these apps and devices
Posted July 09, 2021 by CptRetroBlue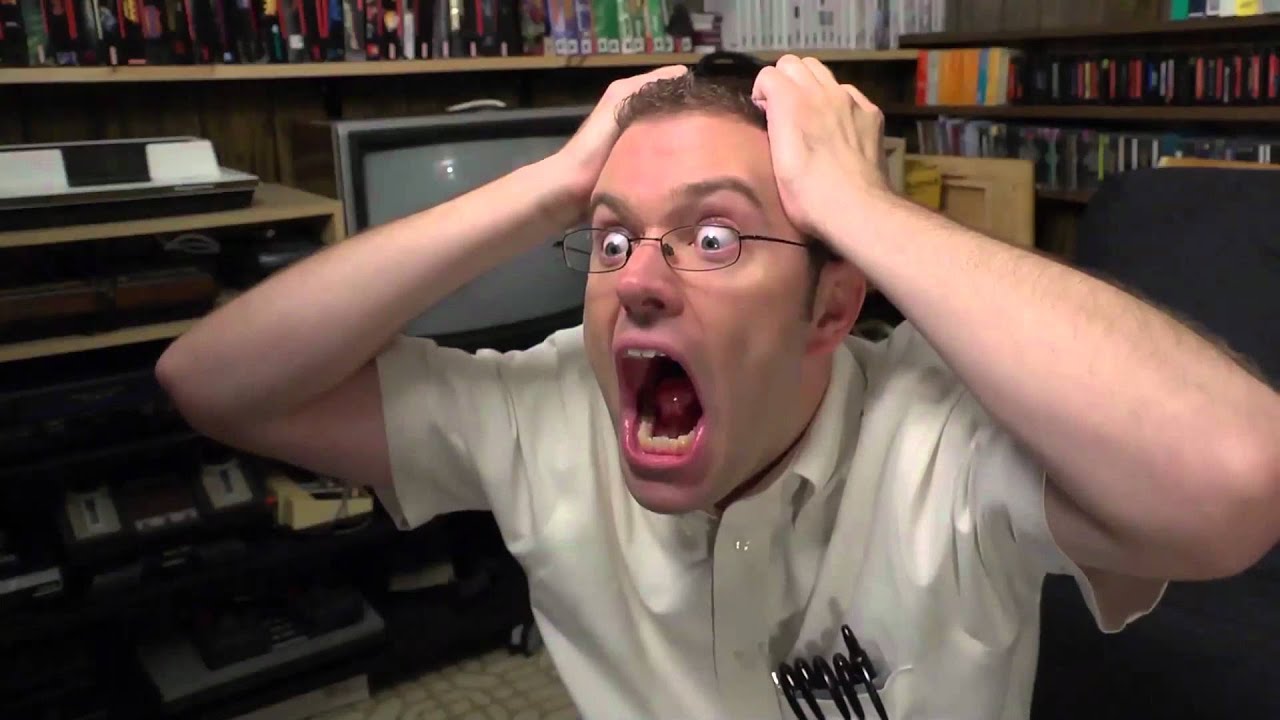 | | |
| --- | --- |
| | Harmful apps and costly devices |
I will start with this harmful "weather app" that suddenly installed in my phone device without my consent nor me ever remembering downloading from that google play site. The app's name is Weather Home and so far this is the icon it uses to present itself. If you suddenly have this on you might as well factory reset your device since there is no way to get it uninstalled otherwise and you will not be able to disable nor force it to stop working on your phone either. The app will override anything else on your phone, including your phone app to make calls, spamming your screen with news articles and recommendations to download more apps, as well as adding bloatware which you can't remove as well unless you reset your phone as I stated. Believe me when I say I tried anything I could to g
---
New Legend of Mana Anime series announced
Posted June 28, 2021 by CptRetroBlue
| | |
| --- | --- |
| | Will there be a No Future mode unlocked after its finished? |
Game Informer just posted an article announcing a new TV Anime series based on the Mana series, namely Legend of Mana with the added title "The Teardrop Crystal." As to what will be about and what timeline within the game's story will take place is not yet known, but it mentions that it will be in collaboration with Yokohama Animation Lab, which created the outstanding Legend of Mana remastered opening for the PS4 shown in the video below:



---
Its Sonic's 30th Birthday
Posted June 24, 2021 by CptRetroBlue
| | |
| --- | --- |
| | He doesn't look a day older than 2 |
Yesterday was the celebrated 30th anniversary of Sonic the Hedgehog when he first debuted on the SEGA Genesis with his self titled videogame. SEGA incorporated a live symphony show on his honor, playing various tracks from games old and recent. While most of said tracks just flew over my head, it was a show which any other Sonic fan appreciated and celebrated along.

Sonic the Hedgehog is a platform game developed by Sonic Team and published by Sega for the Sega Genesis home video game console. The first game in the Sonic the Hedgehog franchise, it was released in North America in June 1991 and in PAL regions and Japan the following month.- Wikipedia

The symphony show is still being broadcasted and can be seen on youtube-

---
Square-Enix announces a Final Fantasy 9 Animated series
Posted June 21, 2021 by CptRetroBlue
| | |
| --- | --- |
| | Color me interested |
With the disdainful performance at this year's E3, one could hope for something that would at least keep them from remembering such experience and I do think this would be it.

It has been a while since there's been an animated series based on the popular roleplaying games, the last being Final Fantasy Unlimited, along with the other CGI laden side stories like Advent Children and Enclave. Its quite the surprise that FF9 has been chosen to create a new animated series, but one I welcome as much as I would any that they would be interested in showing. As for it following the game's story or continuing it, or even making it a prequel of sorts its quite uncertain, as the only knows that IGN has been given is a possible release date with production starting at the end of this year.

---
The Bitcoin bubble.
Posted June 18, 2021 by CptRetroBlue
| | |
| --- | --- |
| | An opinion. |
I may not fully understand this thing, but I don't trust it either. Conceited "business savvy" young men and others like JACK from twitter may go on strutting about it, but I have read many a word on the dangers this thing could lead if everyone trusts it that much. In short I believe this is yet another faulty business act which is not fully understood even by those conceited savvy hipsters telling you its the future, much like in that time when everyone with an internet connection in the early days would be urged to buy internet stock until the bubble finally burst and everything fell down into an abyss.

---
Nintendo unveils Metroid Dread at E3
Posted June 15, 2021 by CptRetroBlue
| | |
| --- | --- |
| | The return of Samus |
Nintendo surprised all with a new Metroid game shown at E3, and not just any Metroid game either, a SEQUEL to the original series, continuing Samus' story after the events of Metroid Fusion so it seems. But don't quote me on that, because it still clear if this is a sequel or a prequel on the established canon, however the way Samus looks here, sporting a suit similar to her last space outing in the GBA, it would come to reason that it is indeed a sequel overall.

---
Square-Enix unveiling controversial future Final Fantasy game at E3
Posted June 14, 2021 by CptRetroBlue
| | |
| --- | --- |
| | This company is beginning to scare me. |
On the second day of this year's E3, Square-Enix closed its presentation with something called Stranger Of Paradise- Final Fantasy Origin, a trailer which has had a very divided opinion among fans of the popular roleplaying gaming franchise.

---
DOOM
Posted June 13, 2021 by CptRetroBlue
| | |
| --- | --- |
| | The Movie |
DOOM was released in 2005 with high expectations from fans of the overly famous FPS game series but with little acclaim due to the way it was produced. It centers on the latest installment of the series, mainly DOOM 3, which abandons most of the Biblical demonic lore in lieu of scientific mutations and zombified foes.

The movie is dark. Not in a figurative way but the fact that most of the film is just shrouded in darkness, hard to see anything as protagonists fire at mostly nothing and scream all about the place while being taken off one by one by ugly rendered CGI monsters. Starring Dwayne Johnson the Rock, who is not exactly the main hero despite what the movie poster would let anyone know,

---
Castlevania Season 5 Interview
Posted May 21, 2021 by CptRetroBlue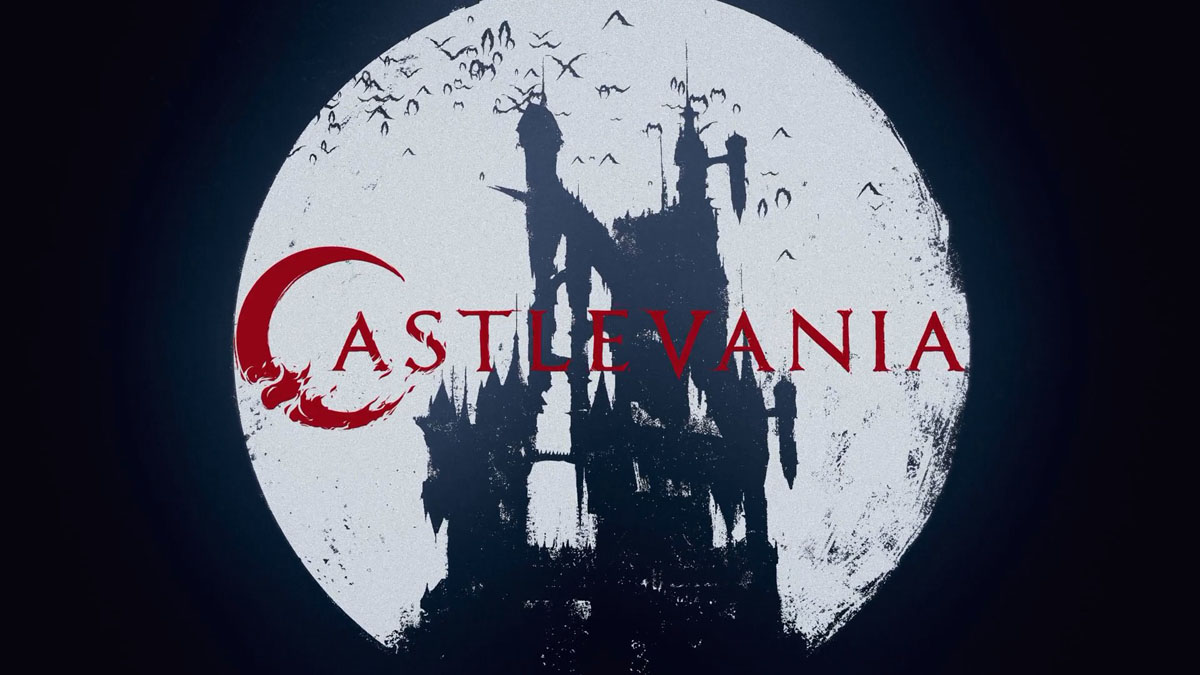 | | |
| --- | --- |
| | The story will continue. With different details. |
So according to this article there will be a Season 5 of the Castlevania Netflix series with Trevor's story closing in 4, but not sure as to who will be used in said continuation or in what timeline of the games as well. Will advise about spoilers if you have not seen Season 4 yet.

Castlevania Season 5 interview
---
Sonic Movie 2 Plot Summary released
Posted May 20, 2021 by CptRetroBlue
| | |
| --- | --- |
| | Spoilers ahead |
In case you haven't figured it out, yes, that's Knuckles and will indeed appear in the sequel to the decent first Sonic movie. As for any more details I can think of giving away without spoiling anything else, well, here is the link to the article if you don't mind such things and are eager to know more about said movie update.

Sonic Movie 2 Plot Summary
---
The Castlevania Season 4 trailer
Posted May 09, 2021 by CptRetroBlue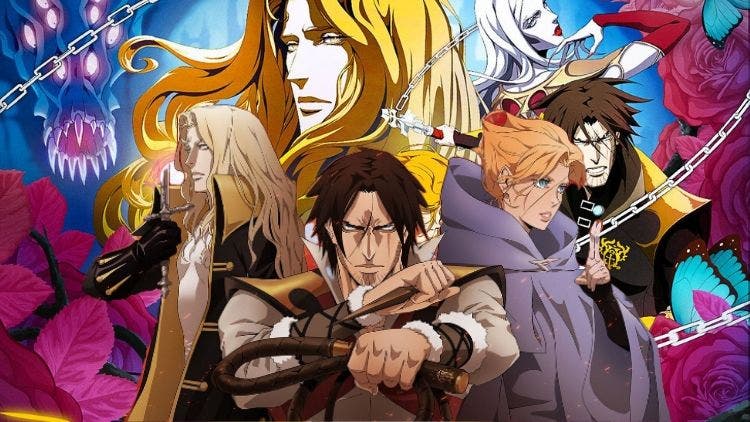 | | |
| --- | --- |
| | Crack the whip one final time |
Since April 29, Netxlix's youtube channel has been displaying the 4th and allegedly final season of the Castlevania series, on which Trevor, Sypha, and Alucard once again try to repel any evil that has been plaguing the land ever since Dracula's defeat back in the first season. To what is shown here, it seems some are readily trying to resurrect the evil count, as it was hinted back on season 3, with other vampires setting up secret worship altars to do the deed. The trailer also showcases Carmilla and her growing ambition to dominate the world by using the devil forgemaster Hector to create her army of monsters, while Isaac is on his own still loyal to Dracula and seemingly also waging war on the human populace.

---
Jason's amazing direct sale of PS4 games
Posted April 28, 2021 by honestgamer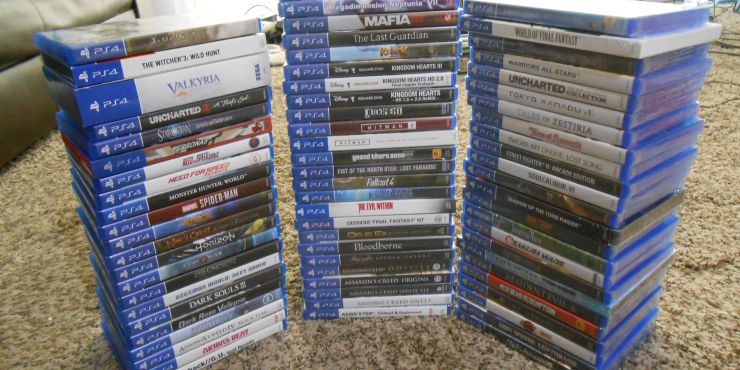 | | |
| --- | --- |
| | I'm selling off most of my physical library of PS4 games, many of them unopened, and that starts... NOW! |
Recently, I moved from one apartment to another and the process made me realize I have way too much... stuff. A lot of that stuff, admittedly, is games. And I do like games. I like owning a lot of them physically, even. But I've realized I need to be more selective about what I buy and keep, and I've accepted that a lot of the great games in my collection would give greater joy to other collectors while I shuffle priorities. So I purchased a lot of digital versions of games I own, and I went a little nuts and now I need to sell some stuff in a hurry.

---
We got a name
Posted April 26, 2021 by CptRetroBlue
| | |
| --- | --- |
| | And it is Rivet |
A new trailer for the upcoming Ratchet and CLank game finally reveals who the mysterious female Lombax alien is called. Rivet is her name and she seems already eager to join the fight.


---
Krystal and the failure on female character development
Posted April 25, 2021 by CptRetroBlue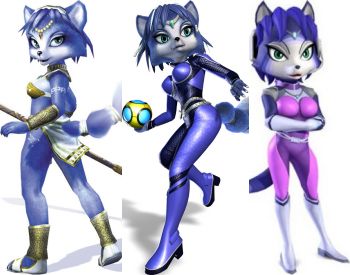 | | |
| --- | --- |
| | Why does Nintendo hate her so much? |
Krystal and the failure on female character development
You already know that Krystal was originally a RARE character before Nintendo got their greasy hands on her. Besides that, and thanks to the original prototype Dinosaur Planet game you also have learned that her role in said game was a whole lot more than just being captured and sitting around until the big man of the game Fox McCloud showed up and rescued her.

---
Create
Posted April 24, 2021 by CptRetroBlue
| | |
| --- | --- |
| | Giving motivation with a simple artpiece |
Never stop creating.