About Me:

Sorry, but I haven't yet shared the information about myself that would typically display here. Check back later to see if that changes, or if I instead choose to remain an enigma.
---
Death in videogames
April 19, 2009
I realise now that I haven't posted about even doing this feature, let alone that it's up.

A couple of months ago I had the idea for a big feature about the philosophy of videogames. Planning this made me realise there were far too many avenues to explore than one feature would allow, so I decided to split it into a series of smaller articles. Then the only thing I could form any real opinions on was the portrayal of death in videogames, so the mammoth essaying became a single feature.

Then I couldn't even be bothered to come up with my own opinions, so got Kieron Gillen, John Walker, Ludwig Keitzmann and Michael Samyn to do most of the talking instead.

---
Not A (Film) Review: Amélie
April 18, 2009
Here's a quick idea of how much I like Amélie: at the end of it, having watched it for the third time, I had to stop myself from cheering. Even ten minutes in, remembering just why it's such a remarkable piece of work, I wanted nothing more than to press pause and talk about it for hours. If I were to draft up a template for something resembling my ideal film, Amélie's blueprints would be it. It's astonishing.

---
If I were to call a design choice "moronically stupid" in a review - one of a game I went on to give an extremely high score to - would that make this review unprofessional?

Just received a very angry email from a developer who thinks so, and is unhappy with the words what I wrote. Oh dear. :(

---
The new site is live.

Yes, yet another change, but I think you'll all agree it's probably for the best.

www.resolution-magazine.co.uk

It's now a regularly updated majiggy, hopefully with new content appearing pretty much daily. Glorious. Do check it out - you can now comment on articles and stuff, as well as registering for the site and forums simultaneously. And, y'know, all the stuff the proper games sites can do.
---
Outstanding
April 14, 2009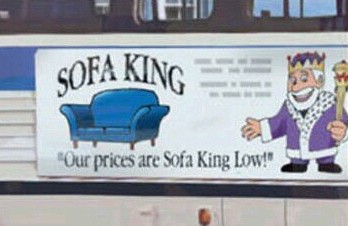 ---
Incredibly, I'd managed to avoid almost everything Braid-related until it hit the PC. I read one review and decided to stop scurrying around for more information: it was clearly a game I wanted to try first-hand, without any of the hype prejudicing my view. I knew it got ten out of tens across the board. I knew the story split opinion something rotten. I knew it was a platformer about time-manipulation. And that was it.

---
Is there one this week?

I contribute something to the reader review section for once, and no one EVALUATES ME! MAN!
---
Additional Articles:
[01] [02] [03] [04] [05] [06] [07] [08] [09] [10] [11] [12] [13] [14] [15] [16] [17] [18] [19] [20] [21] [22] [23] [24] [25] [26] [27] [28] [29] [30] [31]