About Me:

Token Australian
---
Jerec's games of Q4 2022
January 01, 2023
Probably the last of this style of post. Not sure how I'll track it next year.
COMPLETED

Man, only completed two games in this quarter, and then became unfocused and kept adding games...

13 Sentinels Aegis Rim (PS4)

---
Jerec's games of Q3
September 30, 2022
Jerec buys a PS5, loses 2 months of his life to another Xenoblade game, and returns to Monkey Island
It's hard to believe that three months has gone by since my last update. In that time, I bought a PlayStation 5. I now have all the current gaming systems (for the first time in about a decade, as I skipped the Xbox One last gen).

FINISHED

Xenoblade Chronicles 3 (Switch)

I started this game on release date, and pretty much played nothing else for 125 hours until this game was beaten. This was an absolutely incredible game. I love the characters, the journey they take together, and the way the circumstances of the world are revealed was just amazing. Eunie is the best character. Loved the battle system, the music. I did leave a few side quests unfinished, but I'll be dropping back into this later when the Expansion Pass is finished.

---
Jerec's Games of Q2
July 01, 2022
Because doing this every month was getting pointless.
I noticed with my March update that it was very similar to my February update, and I didn't finish any games. And also at that point, I think I was about 75% of the blog posts on the front page. I decided dropping back to every three months might be better. Game progress is still fairly slow, but that's to be expected.

FINISHED

Muv Luv Unlimited (Vita)

I cleared this sometime in early April. Progress through the primary route was erratic, but once I got to a certain point I just kept going. Fortunately for this one, the other endings really only diverged late in the story so it didn't take much time to wrap everything up. I've got another Muv Luv VN but I think it'll be a while before I tackle that. I have to keep to my one VN at a time rule.

---
Jerec's Games of March 2022
March 31, 2022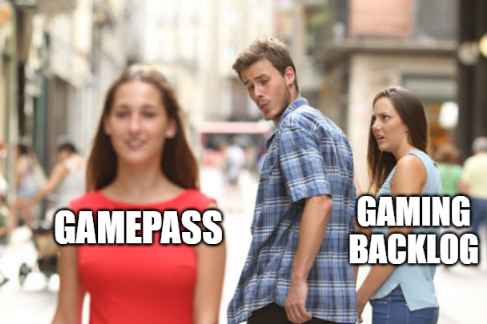 A new console enters the ring!
I didn't finish anything this month. I wasn't sure I'd even continue this monthly write-up as my focus was more split than ever. I bought an Xbox Series X this month, with a subscription to Gamepass. I've been sampling some stuff here and there. Not going to feel pressured to finish anything on Gamepass unless it really does resonate with me though. I loaded up my 360 for one last time to put all my save files in the cloud so I could get them on the Series X. The Xbox 360 is now retired, back in its box. It might prompt me to finish off some of the old 360 games I abandoned back then. Maybe.

IN PROGRESS

Triangle Strategy (Switch)

---
Jerec's Games of February 2022
February 28, 2022
Visual Novels, Fire Emblem, and Ys - Oh my!
FINISHED

Fire Emblem Fates: Birthright (3DS)

This, I admit, took me a lot longer than it should've. And because this was marketed as three games, I get to mark my completion of one of the story paths as a game completion. I'll be back to play Conquest and Revelation in the future sometime. I don't have much to say on this. The story is pretty forgettable, but the combat is *chef kiss*

Ys: Oath in Felghana (Steam)

---
Jerec's games of January 2022
January 30, 2022
Still doing this!
This was a pretty good month for game progress. I had the first week off, and I'm getting used to my new job so I'm not coming home so tired as often.

FINISHED

Mass Effect 3 (PS4)

---
Jerec's Games of December 2021
December 31, 2021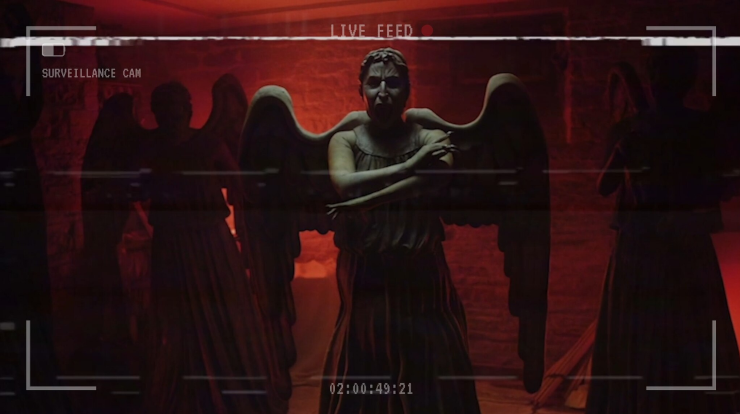 Managed to keep this up for a whole year!
I've managed to keep this up for a year. I think this is about the extent I feel like writing about games these days. I have actually tried writing some reviews this year, and in an ideal world I would review every game I finished or played a lot of, but I guess that aspect of games writing doesn't interest me so much anymore. I end the year employed, and I feel lucky to have a good job particularly with this antiwork movement going on. I'm on leave right now from Christmas (back to work January 10th), so December saw a little more activity.

FINISHED

Imposter Factory (Steam)

---
Additional Articles:
[01] [02] [03] [04] [05] [06] [07] [08] [09] [10] [11] [12] [13] [14] [15] [16] [17] [18] [19] [20] [21]