Here, you'll find up to 20 of the most recent posts from the people I follow. Only public results gleaned from the last 200 overall posts to HG Blogs will be displayed. If you see no results below, that means I'm not following a lot of people, or the people I'm following haven't been active in a long while, or they simply aren't sharing their posts.
---
My random day of retro gaming
Posted November 20, 2022 by honestgamer
| | |
| --- | --- |
| | I have so many games in my library at this point that it feels like a total waste to not play them at least occasionally. Yesterday, I did! |
Ever have one of those random days where you just feel like playing old video games? I have them periodically, but usually I don't act on the impulse because I have other things on my agenda. Yesterday, I ignored my other agenda and got down to some gaming. I thought maybe I would play and review a game, but none of yesterday's sessions reached the point where a review is imminent. So instead, I'll talk about them here.

First up, I had been wanting to finally play the first Shantae game for a long while. I'd purchased every game in the series (and even backed one of them thanks to a Kickstarter campaign) when my finances were in a better place. The series is so clearly up my alley, and yesterday was my moment to finally dip my toes in that water. I… wish it had gone better.

---
2022's Halloween haul
Posted October 01, 2022 by JoeTheDestroyer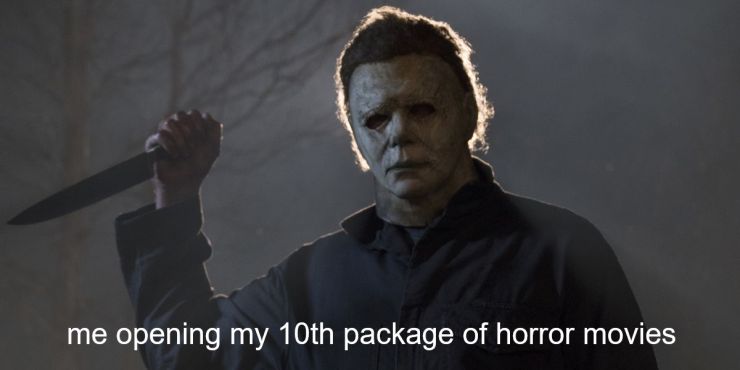 | | |
| --- | --- |
| | No money for Steam sales, I guess... |
I am a notorious physical horror movie hoarder. I call myself a collector because that sounds better. Every year, I hit movie sections at pretty much any store that carries movies and isn't grossly overpriced, while also ordering a bunch from websites like Arrow Video, Vinegar Syndrome, Kino Lorber, and Scream Factory. This year's haul is tremendous and will probably take me until next October to fully polish off. What did I land this time around?

After Midnight
Annabelle Comes Home
The Asphyx
Baba Yaga ('70s giallo)
The Battery
The Black Belly of the Tarantula
The Blob ('80s)
Body Melt
Body Parts
The Cabin in the Woods
The Cabinet of Dr. Caligari
Candyman: Farewell to the Flesh
Cannibals
Carved: The Slit-Mouthed Woman
Cinderella (South Korean)
The Cloverfield Paradox
The Convent
---
I'm not dead, just busy.
Posted September 21, 2022 by JoeTheDestroyer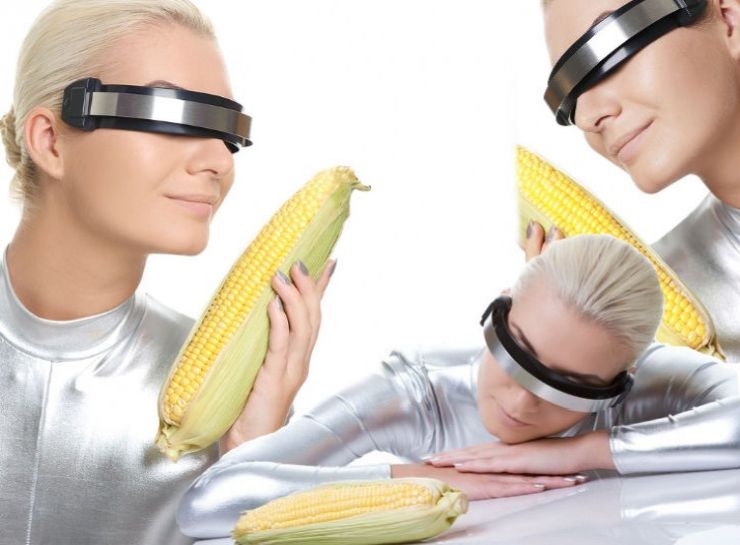 | | |
| --- | --- |
| | A list of things to expect |
Yes, I'm still alive.

Yes, work has been a lot.

Yes, I'm still playing games. It's just been difficult to balance work, playing, family, horror movies, and writing of late while also getting sleep.

No, I haven't touched that swarm game I'm supposed to review. I will eventually, though.

Yes, I've finished Rise of the Third Power, and it is awesome and will be reviewed soon.

Upcoming reviews:
Crowd Evolution! (Android)
Rise of the Third Power (PC)
Valdis Story: Abyssal City (PC; rewrite)
Disgaea 2: Cursed Memories (PS2; rewrite)
Ys I & II Chronicles+ (PC)
---
An update on gaming
Posted September 09, 2022 by overdrive
| | |
| --- | --- |
| | Since it's been something like four months |
I do suck at things like blogging.

Elden Ring continues to be the late-spring, all-summer project. Up to about 170 hours into its world and still loving it -- even if the voices in my head are telling me to get to the end of it, damnit! Took advantage of the patch 1.06 addition of an NPC to invade in order to get to Mohgwyn Palace without doing online invasions or finding the teleporter in the Consecrated Snowfield. There, I'm close to the fight with Mohg and have done everything in that blood-covered place other than this one blood lake area with a bunch of those damn giant bird monsters. Main reason I didn't go there was because after beating a bunch of enemies, I found out this place is level-grinding heaven and I didn't want to risk losing all my runes.

---
Getting Ready to Say Goodbye to the 3DS and Wii U eShop
Posted August 21, 2022 by honestgamer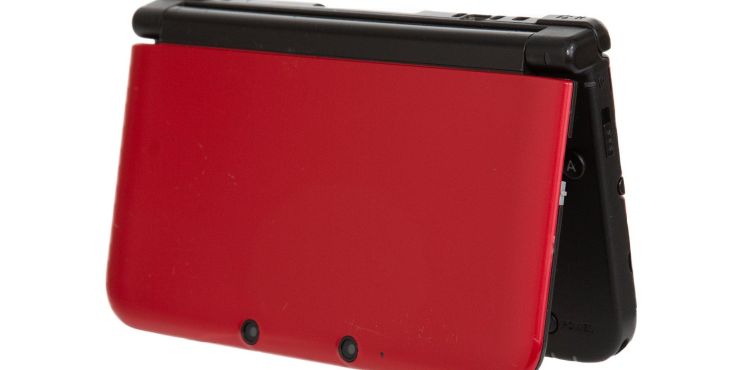 | | |
| --- | --- |
| | I just thought I'd give you all my take on the impending 3DS/Wii U eShop closure, since no one asked... |
Over the years, I have made very clear my passion for Nintendo games. The NES didn't introduce me to the medium, but it came close. Mario Bros. was the first game to truly capture my imagination and make me the gamer I am today, before I had even heard of Nintendo. My obsession with the media has expanded to include games on all sorts of consoles, from Sega and Microsoft and Sony, but I always pay slightly closer attention to the big 'N.' Which is why it always bugs me when I find myself at a virtual precipice, looking over a kingdom's worth of games that are about to disappear from the marketplace in one huge event.

---
My new urban fantasy series is a go
Posted June 01, 2022 by honestgamer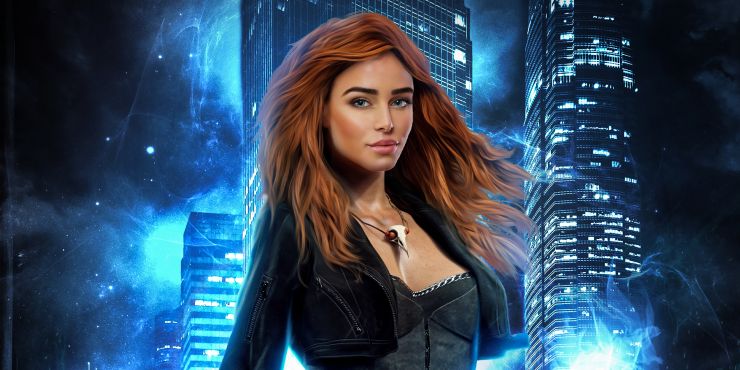 | | |
| --- | --- |
| | I've just published the first entry in a new series that I think some of you might like. |
I don't post often here about my fiction because I'm mostly here to talk about video games, but sometimes I make an exception. Today is one of those days, as I've just released the first book in a new urban fantasy series for which I have high hopes.

Death and the Shifter introduces Molly Coyle, a young private investigator working in Salem, Oregon who recently died but now has been revived as a reaper who works for Azrael, an angel of death. Alongside her trusty talking feline companion, Fuzzy, she must hunt down and execute various deserving targets. Her first potential victim is a wolf shifter. But as you might expect, things don't exactly go as planned.

---
The progress thing which I've forgotten to do for ages.
Posted May 06, 2022 by overdrive
| | |
| --- | --- |
| | Hunting down that ring. |
Let's see. There was the attempt at Nioh which is on hiatus. I'd say potentially permanent hiatus, if not for the fact I've purchased its DLC and that means it's a bit too much money invested for me to just give up. I loved it initially, but as time went on, I found it to be repetitive with a lot of side quest missions that just weren't fun at all. I didn't like how, every time you went to a new land, you had to start collecting Kodama again in order to heal more that 3 times for free before needing to burn through your stock. The boss fights tended to annoy me -- I think the last handful I fought (Giant Toad, Ogress and Okatsu) were all road blocks for some time (at least the first two; Okatsu wasn't that bad) and whatshisname in the burning building level was no better. I love FRO
---
I've changed my name from pickhut to dementedhut
Posted January 10, 2022 by dementedhut
| | |
| --- | --- |
| | A few reasons why |
Just wanted to make a small, quick post about it in case anyone is confused.

Quick, short reasons why:

-I've had the name since the very, VERY early 00s on various sites, message boards, and online gaming accounts, but I just got tired of using it. Also, from my experience, it's very easy for people to make fun of the name when they see it for the first time. ("Hey, it's Pizza Hut!" "Oh, hey dickbutt!")

---
What the Hell Am I Getting Myself Into?
Posted January 06, 2022 by JoeTheDestroyer
| | |
| --- | --- |
| | Or Games I'm Playing Right Now |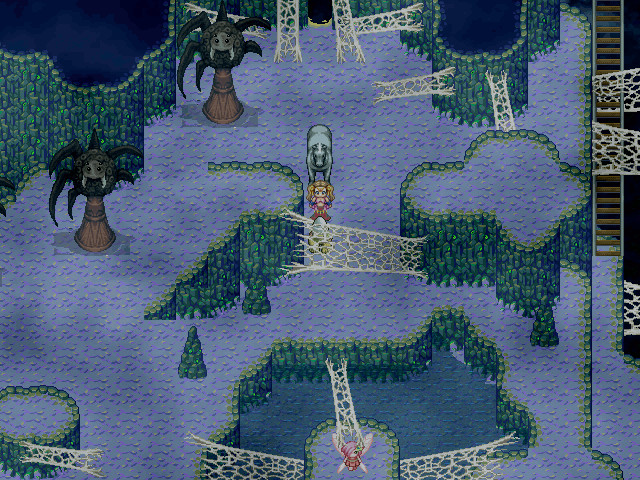 Asguaard
Not that long ago, I reviewed the Aldorlea-developed RPG
3 Stars of Destiny
. It was nothing special. You would think I'd stay away from their stuff as a result, but instead I found myself loading up this one. I'll give this game credit: it's a cut above 3 Stars. Unfortunately, it's still nothing great...
---
Games I Played This Year That Kicked Ass: 2021 Edition
Posted December 31, 2021 by JoeTheDestroyer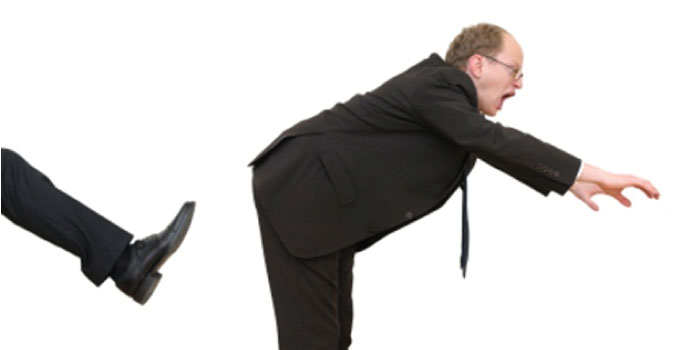 | | |
| --- | --- |
| | Lots of horror, as usual |
I don't know if it's just me, but this list feels short. I mean, in comparison to the total number of different games I played this year, this catalog feels like nothing. I blame Wild Arms 3 for soaking up so much of my time, but also my own lack of scrutiny for buying so many blah Steam titles. Thankfully, I still ran into a respectable handful of decent games, and that's gotta count for something...

Honorable Mentions: Games I Didn't Play Enough to Qualify
Fell Seal: Arbiter's Mark- A solid quasi-FFTactics that fell out of my favor because it just wasn't quite what I was looking for at the time I started it. I can see myself going more thoroughly through this one down the line...

---
Games from October
Posted November 06, 2021 by Genj
FINISHED

Deathloop (PS5) - It took me awhile to warm up to it, but this is a fantastic game. Think Dishonored as an FPS. Just really fun to to mess around with all the weapons and powers, big open levels that allow you to accomplish objectives in a variety of ways. My biggest issue is I feel the online component hurts the game. Basically you can lose a lot of progress on death and it can be a long way between checkpoints. I honestly liked the game more when I realized you could abuse closing the game before it saves on death to prevent a new loop (you have to hit a button on the Game Over menu to confirm a save - makes it pretty easy). That way you lose more like 15-30 minutes of progress rather than 1-2 hours.

---
Games from September
Posted October 02, 2021 by Genj
After a very slow summer, every publisher decided to dump their releases in September. Now I feel really behind on games I want to play. Fortunately there's little left for the rest of the year other than Metroid Dread and SMTV.

FINISHED

---
What am I playing now?
Posted September 23, 2021 by overdrive
| | |
| --- | --- |
| | Let's see if I can remember! |
To open with thrilling emulation-related stuff. Let's see. My Mac upgraded its OS a ways back and that meant all my old emulators no longer worked. So I dusted off an old laptop with an older OS and that worked well until that one crapped out. So, I looked up what was available on the newer Mac and found OpenEmu. Which works great. And gives me access to some stuff that I previously couldn't via other emulators, such as the Turbo CD. Which means I'll likely be running through the shooters on that system at some point.

---
The Steam Marketplace Massacre: The Music Machine will be playing soon.
Posted September 18, 2021 by JoeTheDestroyer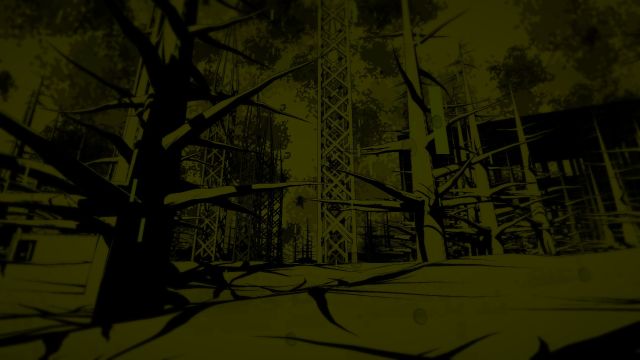 | | |
| --- | --- |
| | What else does a coming of age story need except ghostly possession, interdimensional travel, and cosmic horror? |
12. The Music Machine
Haley is possessed by Quintin, Quintin wants to kill Haley, and maybe they're going to bond? Who knows, because they're stranded on an abandoned resort island where a weird devices takes them to other worlds full of strangeness and suffering.

The Steam Marketplace Massacre

1. Mad Father Remake
2. A Wolf in Autumn
3. Apartment 666
4. Kio's Adventure
5. You Deserve
6. SIMULACRA
7. God's Basement
8. Oakwood
9. Locked-in syndrome
10. Tamashii
11. Gridberd
12. The Music Machine
---
The Steam Marketplace Massacre: Gridberd joins the party
Posted September 17, 2021 by JoeTheDestroyer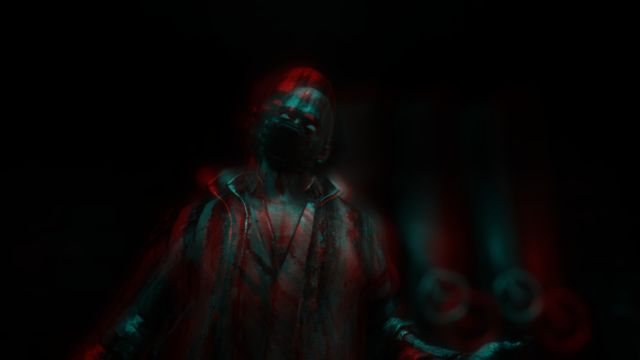 | | |
| --- | --- |
| | I don't know what's worse: the villain or the inability to walk beyond a snail's pace |
11. Gridberd
Escape a mansion owned by a masked, axe-wielding maniac bent on revenge. And by "escape," I mean "walk at such an insufferably slow speed that you want to bore-quit after ten minutes."

The Steam Marketplace Massacre

1. Mad Father Remake
2. A Wolf in Autumn
3. Apartment 666
4. Kio's Adventure
5. You Deserve
6. SIMULACRA
7. God's Basement
8. Oakwood
9. Locked-in syndrome
10. Tamashii
11. Gridberd
---
Presenting this year's OctJOEber offering: THE STEAM MARKETPLACE MASSACRE
Posted September 11, 2021 by JoeTheDestroyer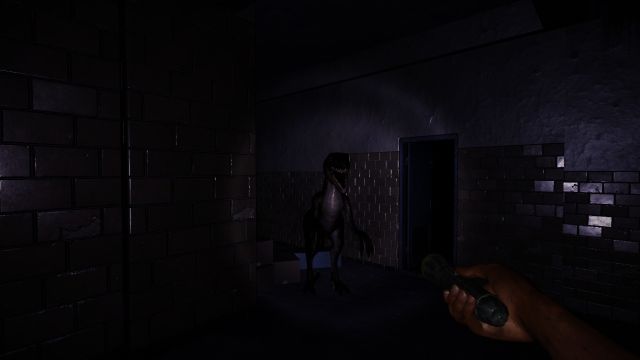 | | |
| --- | --- |
| | AlphaMurderthon is still happening, just not this year |
"Joe, you haven't written much this year."

Correction. I haven't posted much this year, but I have at least 17 unposted reviews. I had one project I was working on that wasn't specifically intended to be an OctJOEber one, but just happened to see its completion right this month. Since we're this close, I may as well unveil it as such.

THE STEAM MARKETPLACE MASSACRE
Because I have enough horror in my library to do several October projects

1. Mad Father Remake
RPG Maker fare featuring a girl who discovers that her father is a mad scientist, and must find him somewhere in their mansion that's crawling with zombies and killer dolls.

2. A Wolf in Autumn
---
Games from August
Posted September 01, 2021 by Genj
What a boring month waiting for some new releases.

Blaster Master Zero 3 (PS4) - Never got any better. Basically felt like a glorified DLC of Zero 2 with a lot of mediocre level design, upgrades that just weren't fun. Gave up trying for the TRUE ending since you have to fight a series of rehashed bosses from 2 except you're stripped of all your upgrades. It became too frustrating.

---
So I finally got around to publishing another book...
Posted August 22, 2021 by honestgamer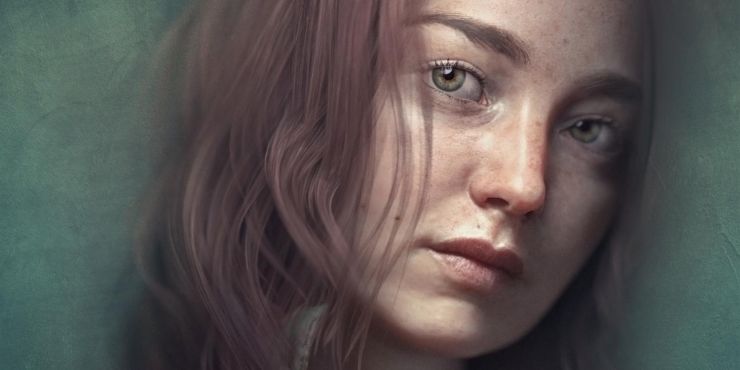 | | |
| --- | --- |
| | My first new book in a very long time is available on Amazon, and you may not even have to pay to read it. |
This is a video game site, so I try not to post often about personal things unrelated, even though this is my blog. However, this is one of those times when I'm going to make an exception because how could I not?

As this post's title notes, I've published another book. The last time I did that was in the year 2000, when this site was much smaller and (as far as I can recall) I didn't know any of you who are likely to read this post today. A lot can change in over 20 years.

---
My current HG plans, 8/14
Posted August 14, 2021 by JoeTheDestroyer
| | |
| --- | --- |
| | In no particular order... |
-Get ROTW done. No, I haven't forgotten about this.

-Finish Shotgun Legend and review it.

-Post my Astro Aqua Kitty review.

-Finish Wild Arms: Alter Code F and review it as well.

-Sit in the dark and laugh ominously for a few hours.
---
August update
Posted August 06, 2021 by overdrive
| | |
| --- | --- |
| | After skipping a couple months |
As per the norm, I'm playing about five or six games at once. In a nice touch, I've gotten caught up in my review-writing. Spent some time with about three games done, but no time to write, so I was a bit behind. Not ideal, especially when you're trying to write something and it's a struggle to remember concrete examples because you were playing the sort of "good, not great" game where you had fun, but nothing really stuck out in your mind as awesome or crappy, making it fun to write about.

As for what I'm doing now: