---
Ratchet and Clank rumored to be among PS5's launch game titles
February 04, 2020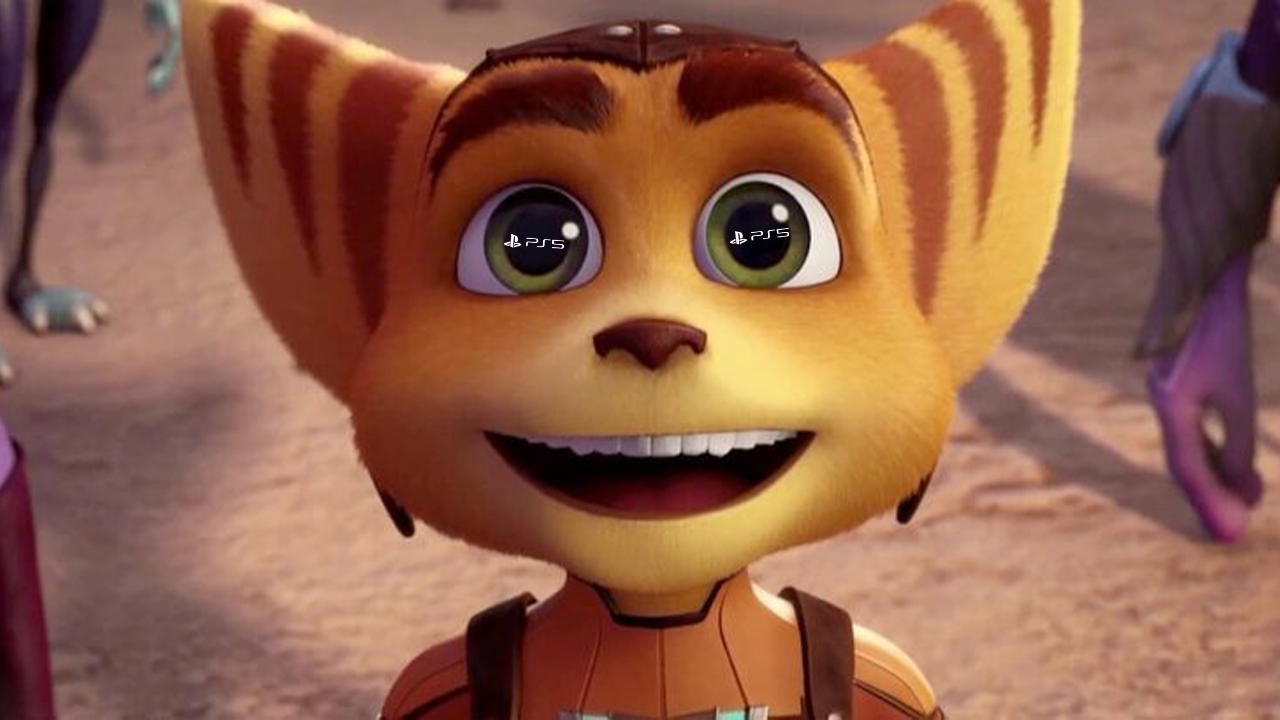 Will this signify a huge comeback to other PlayStation classics as well?
Earlier on the day I read and watch thoughts by gaming sites and youtube channels about a rumored new Ratchet and Clank game as a launch title for the upcoming PS5. This could be a great opportunity for Sony should it also decide on other games that were highly popular back on its PS2 days like Sly Cooper and such. Read the article by Dual Shockers below:


New Ratchet & Clank Could Be a PS5 Launch Title
---
The Legend of Zelda animated series
February 02, 2020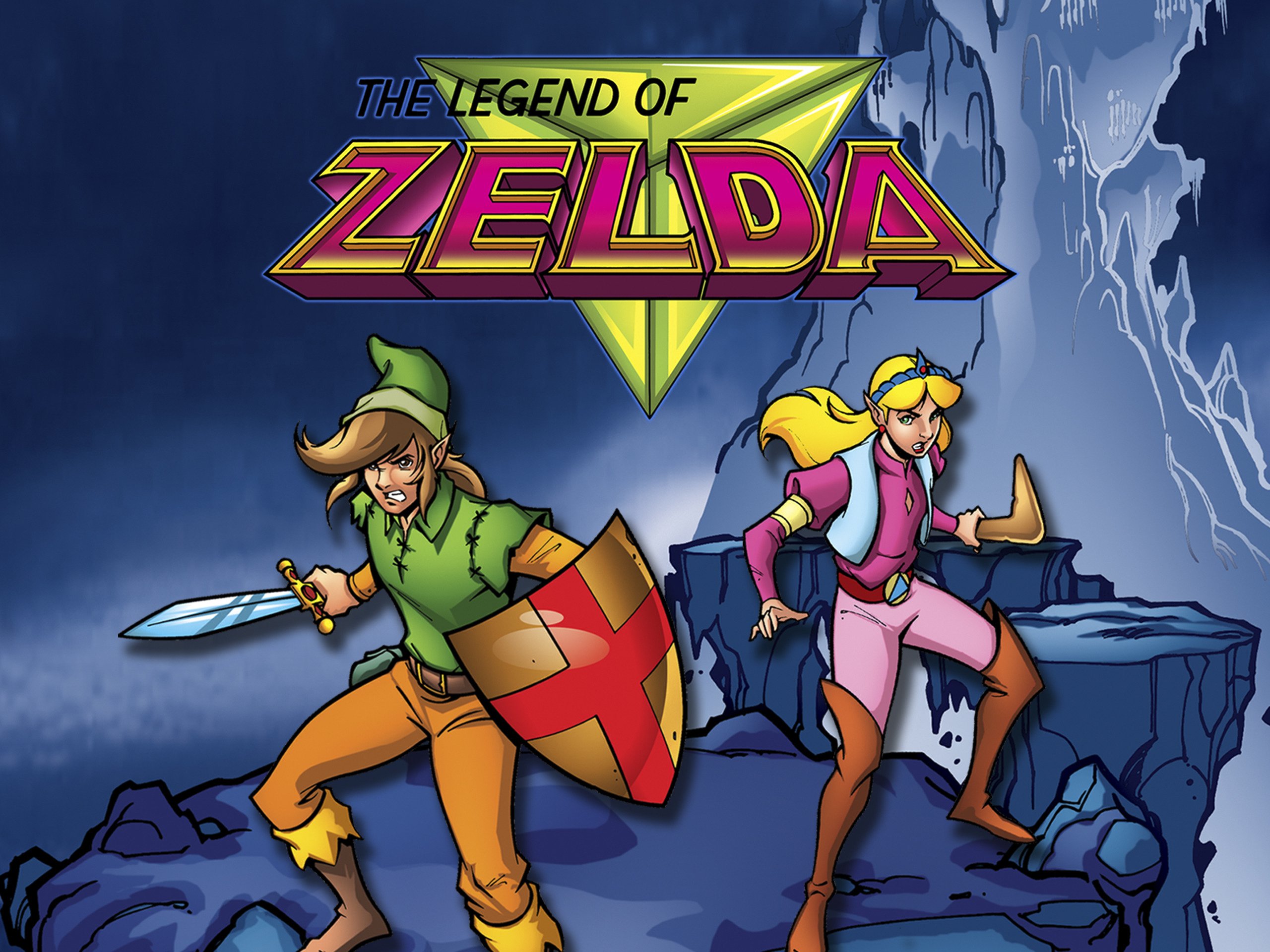 Well, excuuuuuuse me princess!
The Legend of Zelda animated series would debut as part of the Super Mario Bros. Super Show only on Fridays, replacing the timeslot with the animated Super Mario Bros. cartoon and would only have 13 episodes to its name. The show ends with no cliffhanger nor finishing up its premise whatsoever, probably for the fact that the main show was still airing and this would have been a good choice in repeating the series until it was taken off the air. Regardless of what actually happened, many would remember this cartoon mainly by its infamous quote shouted by Link in any other episode.

---
The time when Mario made his first appearance in American TV
January 14, 2020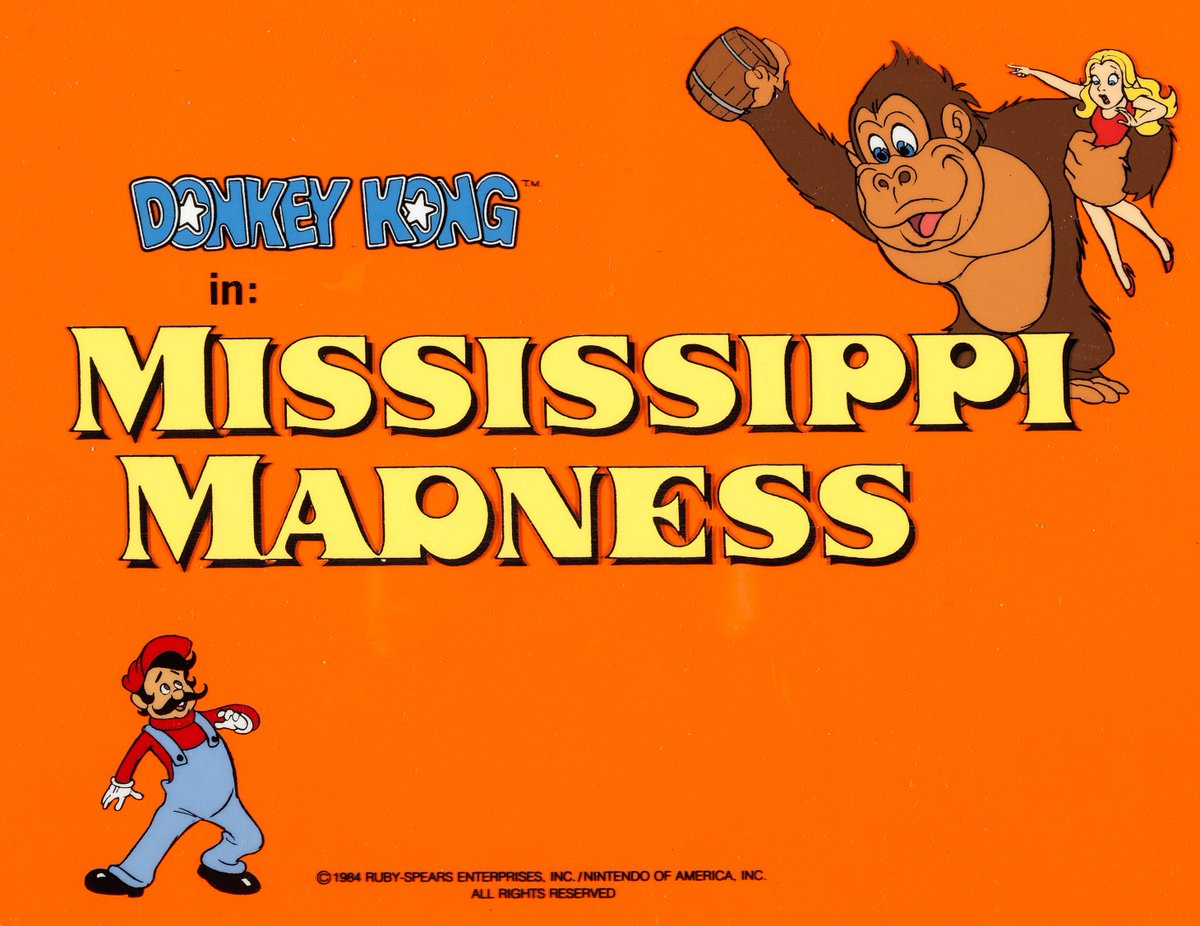 And no, it wasn't the Super Mario Bros. Super Show either
The very first time Mario ever graced the american tv airwaves was in the 80s on his Donkey Kong segment from Saturday Supercade which aired on CBS saturday mornings. This was aired along with other 80s arcade game adaptations like Kangaroo and Frogger, and would show up any other time along with Donkey Kong Jr. which took place in the same story associating with the huge woman-kidnapping barrel-tossing gorilla. Mario was voiced by Peter Cullen and would be accompanied by Pauline, both chasing Donkey Kong all accross the world in an attempt to capture him and send him back to the circus.

---
Now at Newsgrounds
January 10, 2020
Might as well join up there.
I am not sure if this the same site from early 2000s where people used to create flash movies and all that stuff. Seems they had opened up to other types of submissions since then if that's the case. Decided to join up and post some of my own stuff just as well. If you are over yonder, make sure to stop by.

My Newsgrounds Profile
---
Another great sale at the thrift shop
January 08, 2020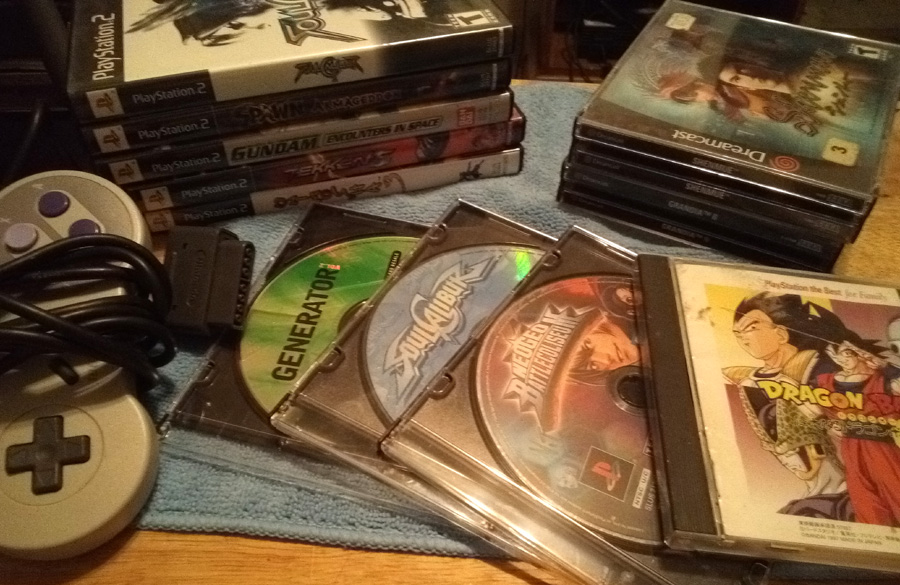 It was a fruitful day today.
Hit the thrift once more and found a lot of good stuff and under 20 dollars got this nice bundle. Soul Calibur, Grandia II, Shenmue, and a sample game disc Generator Vol. 2.

Got me PS2 games like Tekken 5, Neo Geo Colliseum, Soul Calibur 2 (with bonus sample disc,) Spawn Armageddon, Gundam Encounters in Space, Onimusha 3.

Along with that I also got Dragonball Z Legends for PlayStation, a Japamese import and an SNES controller.

While problems in my life are quite going worse than they had should, even when this is the first month of the year, at least I had a break and enjoyed game shopping with these finds. Can't complain too much.
---
Sonic the Comic
January 02, 2020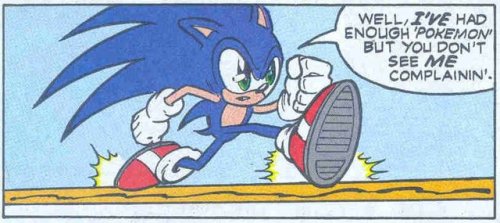 The Archie Comics iteration. Just to clarify.
While IDW currently holds the rights to Sonic (which I still argue was a GOOD move overall,) I still can't get over the fact of how much Archie messed up the entire lore behind the blue blur and his surroundings, and how I always prayed that this comic either ended or be moved somewhere else before Archie continued F*cking it up even more than it was over a whole decade.

---
Are you a movie fan? I am sure you are.
December 28, 2019
I'm at Letterboxd if you wish to follow me up
I also review movies as well, even though I may just end up making you upset about my amateur ramblings. If you also have an account then let me know and I will sure follow you back.

My Letterboxd
---
Additional Articles:
[01] [02] [03] [04] [05] [06] [07] [08] [09] [10] [11] [12] [13] [14] [15] [16] [17] [18] [19] [20] [21] [22] [23] [24]