---
Gaming Consoles After Inflation
December 16, 2017
A look at how the value of gaming consoles would be recently.
Saw this image at Twitter and noticed how expensive old consoles like the Atari 2600 and Intellivision would be today. Quite interesting.


---
PlayStation gaming
December 15, 2017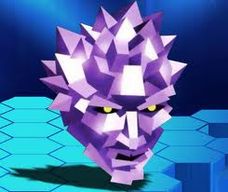 U R NOT RED E
So far I've been checking out some games for the PSX, both known and some obscure titles. While I've been going through well known titles like Final Fantasy VII and Breath of Fire III, I've also been checking out others like Threads of Life and Tobal No. 1, which are lesser known but cult classics as it turns out. I'm getting tempted on reviewing some of these titles as well.
---
Additional Articles:
[01] [02] [03] [04] [05] [06] [07] [08] [09] [10] [11] [12] [13] [14] [15] [16] [17] [18] [19] [20] [21] [22] [23]