---
YouTube's new regulations and guidelines might hurt your channel.
November 14, 2019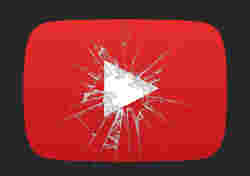 I am not surprised they make you feel like your channel isn't important.
E-mails being sent to all accounts from the site, stating they will be changing their regulations to make sure if your content is child safe. I also read that if its decided that your channel isn't "profitable," they got the "right" to shut it down.

I am getting tired of Google's skullduggery to be honest. Its already hard enough to keep a channel that you are being pushed to make it relevant or else. Not sure how this will also affect any other channel which is just for fun or personal, but I have no doubt this company will continue finding ways to make your stay hell a bit more than usual.

CLICK on the link below to read more about this:

LINK
---
The new Sonic Movie trailer hit the internet today
November 12, 2019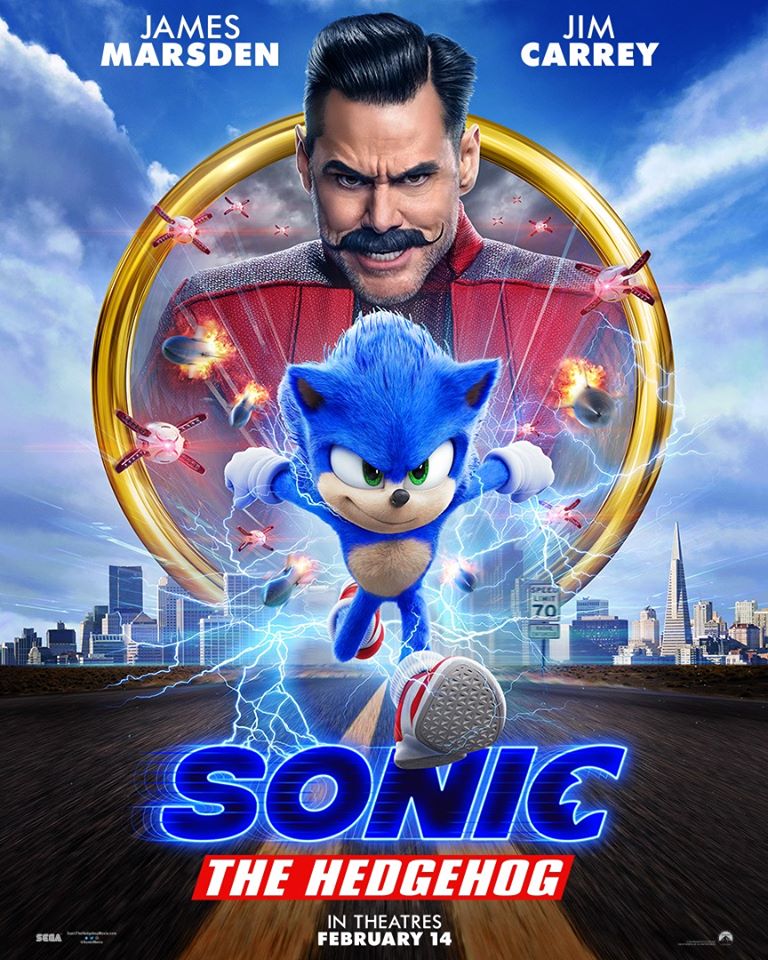 This is the Sonic Movie trailer you've been looking for
Seems Paramount wised up and revamped Sonic for the better. He looks a lot more easy on the eyes than that horrible thing they went with the first time around. It also seems they added more stuff by the looks of it, such as Green Hill Zone during Sonic's narration about why he came to "the real world." Seeing Jim Carrey getting punch is a big plus as well.

---
Street Fighter II V
November 11, 2019
Certainly a whole lot better than the American animated series.
Street Fighter II V is a prequel of sorts, as it takes place before events featured in the popular Capcom sequel fighting game franchise, while at the same time taking some liberties on origins for any other character featured. The story showcases Ryu and Ken traveling around the world as they seek ways to improve their martial art techniques and also having fun, something that is sure out of character for Ryu canonically. Along the way they meet Chun Li who also takes part in some of his adventures, as well as other characters that would become their adversaries in the established games.

---
I hate Windows 10
November 05, 2019
And I think I might not bother with much at this point.
So yes, I got another crappy PC to at least use it for personal things. However Windows 10 is a little b*tch and so far I hate it ever so much. Ever since Microsoft ended support for Windows 7 (which was the sole one I tolerated and was good enough to use,) I had no other option but to endure this nonsense.

Of course this also meant many programs were "updated" and some forgotten, making it this the most insufferable of experiences I had. Why do we need a glorified "smartphone" interface to begin with? I want a COMPUTER not a hipster's toy. Microsoft has become a joke.

---
13 Days of Halloween now playing
October 19, 2019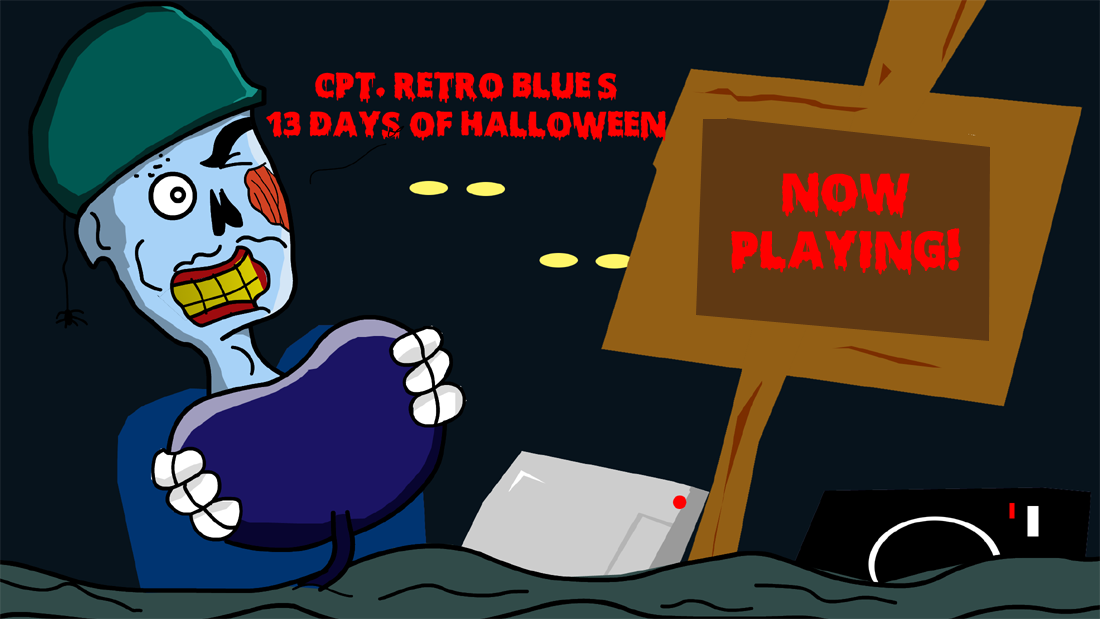 Come join me in the countdown to Halloween
13 Days of Halloween now begins. Each day from today till Halloween I will upload a gaming video with a Horror-theme. Will also be posting direct links below to each day and each game uploaded. Have a ghoulish holiday.

--------------

s://youtu.be/uf-S-rmdlXo">DAY 1, CASTLEVANIA: BLOODLINES
s://youtu.be/YICfOR2YWlA">DAY 2, VAMPIRE (Master of Darkness)
s://youtu.be/bfLKWfgwTKA">DAY 3, ZOMBIE RAID
s://youtu.be/X_su7fvhNa0">DAY 4, UNINVITED
s://youtu.be/FQELbXAtpZI"> DAY 5, DOOM 64
s://youtu.be/gpy5rAWEgqo">DAY 6, THE SIMPSONS, BART'S NIGHTMARE
s://youtu.be/KyUr0YvF5gM">DAY 7, SENGOKU 3
s://youtu.be/T906t2seG84"> DAY 8, DECAP ATTACK

---
Cpt. Retro Blue's 13 Days of Halloween
October 16, 2019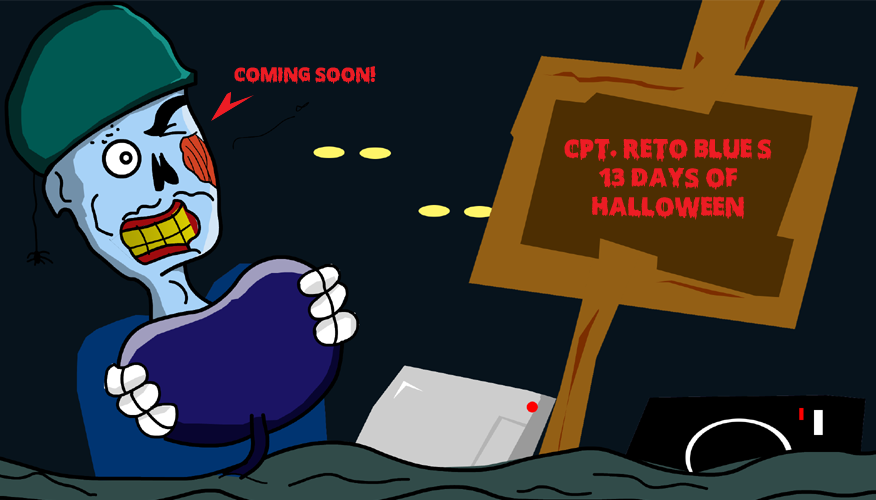 Ghouling News for October 2019
I've decided to make some sort of countdown to Halloween every year starting with this one. Beginning on October 19 to the 31st, I'll be uploading a horror-themed gaming upload at my youtube channel, all the way till Halloween. If everything goes right then I will be on a new hobby every time this holiday comes about.

While things in my life aren't that better, I am still not wallowing in self pity to the point of not being productive. I still have my love for gaming.

And yes, that image you see is of my own design. It will also be used to introduce each game on each designated day.

You all have a great day.

PS: lol I mispelled my name on the pic. Oh well.
---
Console ports better than the Arcade
September 25, 2019
And you get to keep your quarters while at it.
As much as I love Arcade games, I cannot help but to feel like their console versions never truly gave me that feeling that would not only be comparable from its original version, but also surpass it in some way. Well here are some of my picks on which I feel such had been established and was happy to experience in my lifetime, while also acknowledging that they pretty much are better than the Arcade originals as well.

STRIDER- SEGA GENESIS:
---
Additional Articles:
[01] [02] [03] [04] [05] [06] [07] [08] [09] [10] [11] [12] [13] [14] [15] [16] [17] [18] [19] [20] [21] [22] [23] [24]