---
Sonic getting a redesign (supposedly)
May 03, 2019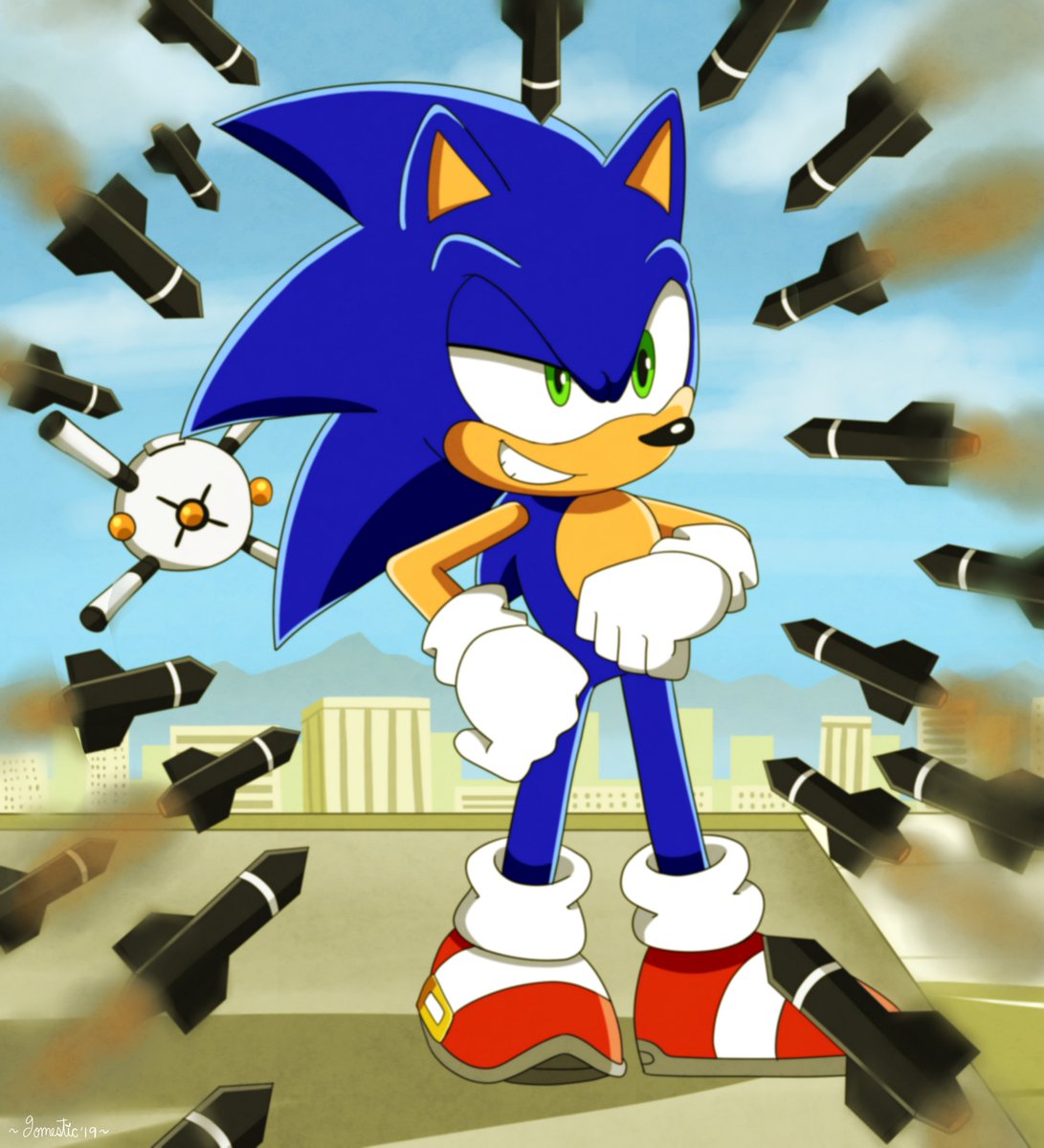 Paramount sweating over fans' reaction to how Sonic looks
With only 6 months before release, Paramount jumped on their tablets and began working on a new look that would calm Sonic fans down. This is getting to be the worst thing ever on a videogame movie. Ever since that teaser last year the internet has been riding on Paramount's ass about how Sonic looks and after the first official trailer showed up, little has changed. Is all this troubl worth it however? How much will the studio pony up just to have the movie fans supposedly want?

In other news, The Late Show with Stephen Colbert featured their own statement about Sonic's teeth. It ends up with his musical band performing the Green Hill Zone tune in piano which was so damn good. Link below for all to watch.

---
So the Sonic Movie trailer hit youtube today...
April 30, 2019
"Its no good."- Adventures of Sonic the Hedgehog
So the new trailer for that Sonic movie is out and it was pretty much as I expected it to be. Uninspiring. I never had high expectations to begin with after Paramount showed that creepy "motion teaser" thing last year, and I am confident to say this movie has ended before it even began anyway. I already had my reservations on the awful look of what is supposed to be the blue blur therefore I tried to ignore that part of the trailer as it unfolded on my eyes. Most of the footage reminds me of ANOTHER movie that came out years ago with the same premise of an otherworldly animal hopping to our reality and finding a hapless human being who decides to help him in any other way for the sake of the movie's plot. Hop. That movie was not exactly memorable for anything worthwhile as this trail
---
PSX Emulation Update
April 29, 2019
Can resume PSX gaming but with a tiny catch...
Perseverance is something I am good at and after constant search was able to find a PSX Emulator which this lousy cheap computer system can find no qualms in running. In fact, it runs even better than the one I used and refuses to work on this thing. Unfortunately, it seems I cannot take footage of games I wanted to feature at my youtube channel and whatnot, but for now this is a lot better than nothing.

---
Reveal of Jim Carry as Eggman in upcoming Sonic Movie
April 29, 2019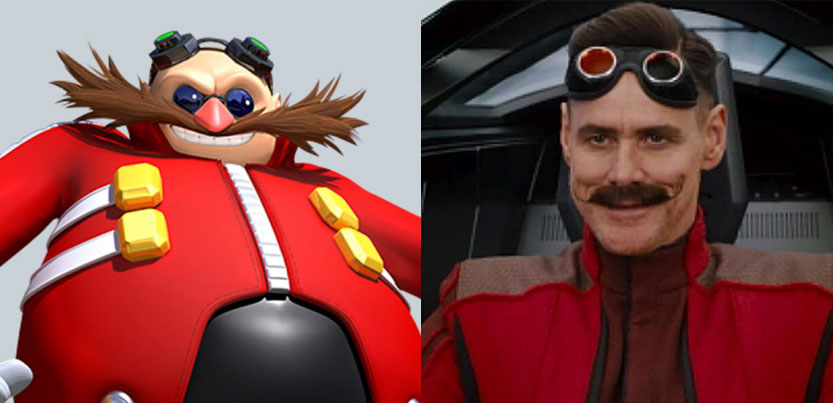 I am not amused. Then again...
After seeing the preview of what the upcoming Sonic Movie was going to be, I had my expectations as low as I could had ever made and indeed I am so far not surprised on how things are NOT going the right track on this upcoming train wreck. Simply put, I feel like an agent of the Minority Report movie along with being fed of a possible horrible crime which could be prevented with time travel yet I keep being sent mixed messages by them psychics in their pool about how it may or may not work out anyway.

---
Back in business
April 27, 2019
Got a new computer work station
Was able to get another computer system to continue my projects and whatnot. I am thankful for those on this site who replied to my last status post. On the downside now my PS3 is out of commission lol. That's fine, I will get to that another time. For now, TIGER BLOW!

EDIT: Unfortunately all I can afford is a mediocre system which cannot let me play anything from PlayStation and above in terms of emulation. I will keep trying to see if I can get plug-ins or anything that is needed to make some of said emulators work, otherwise I will have to scrunch up some cash to acquire another laptop to have said games on the side for my gaming project.
---
Laptop died and all work halted for now
April 21, 2019
If its not one thing...

Riight now I am using that awful HORRIBLE PlayStaton Network to type this blog announcing thar my old crappy ;aptop has died and I am currently trying to get another or at least a desktop to continue my gaming works and providing for this site as well. At first I had thought maybe I can use my PS3's network mode to at least contribute reviews while I am waiting to come back fully but it seems its too much of a hassle to bother. Oddly enough, using the net on a smartphone seems a lot better than this but it is too difficult to go on writing such things as reviews on it as well.

Therefore forgive my hiatus and will see you as soon as I can.
---
Movies Based on Fighting Games
April 14, 2019

Movies that make you want to toss a Hadoken to the screen
Believe it or not, there has been a lot more live action adaptation of fighting games than Street Fighter and Mortal Kombat. If you hadn't heard of others, it would be because said other titles would had been eclipsed by these two franchises mentioned which were pretty damn big to gamers back in the 90s and are still around among the top of its genre. However hardcore fighting game fans would also know of other games that were infamously transferred to a mish mash live action of disastrous proportions.

---
Additional Articles:
[01] [02] [03] [04] [05] [06] [07] [08] [09] [10] [11] [12] [13] [14] [15] [16] [17] [18] [19] [20]