About Me:

Welcome to my place within Honest Gamers. I like retrogaming and wrestling. Hope we can be friends in gaming. I am also an amateur photographer, game developer enthusiast, and cartoonist, and I am a fan of 80s music as well.

YouTube
Mastodon Social
Twitter
Instagram
---
I get knocked down...
November 01, 2019
...but I get up again.
Was able to order a core pc by DELL from amazon. I'll wait for it to be delivered by next week. It will be a pain to get everything set up again but I'm not giving up.

On my fight to reclaim my benefits they're still working on my appeal so I'm still on edge about it.

I apologize for being too negative as of late, I simply couldn't handle the BS piling up in a single month. Will let all know once I'm good to go once more.
---
A big middle finger to October 2019
October 28, 2019
Whatever
So this crap PC died on me tonight, halting that Halloween nonsense I tried to implement, and other things that I was making progress on. Fine. I'm not going to let it bother me. This month has been a** overall and I will take it as a wake up call when I try hard to be positive after all the sh*t that has been going on, including me waiting ever so patiently on that reply to my appeal on having my benefits cut.

---
13 Days of Halloween now playing
October 19, 2019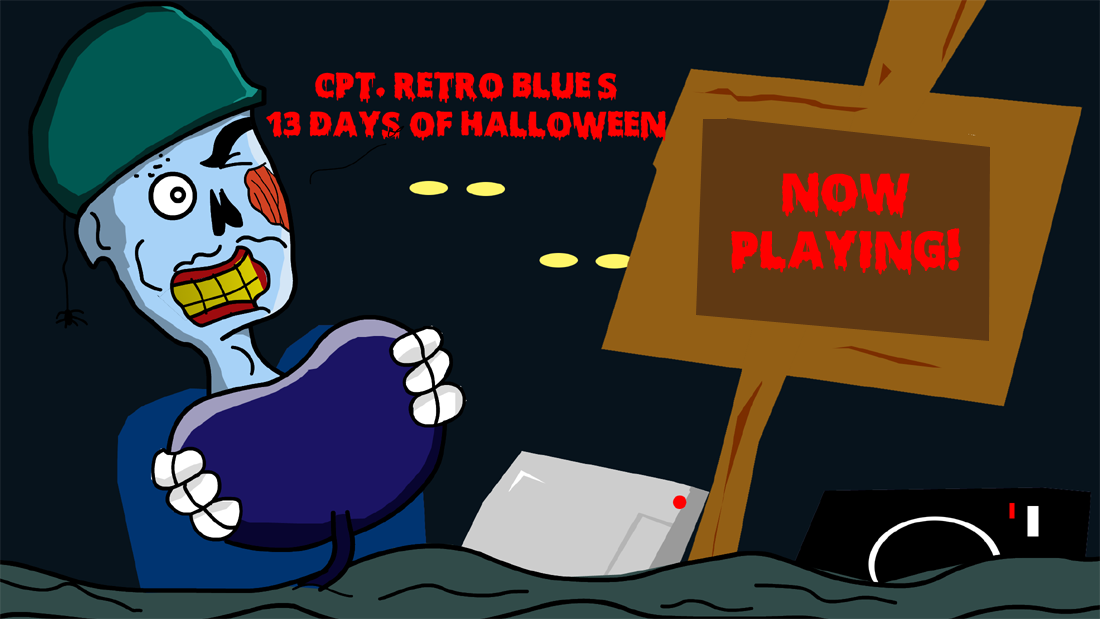 Come join me in the countdown to Halloween
13 Days of Halloween now begins. Each day from today till Halloween I will upload a gaming video with a Horror-theme. Will also be posting direct links below to each day and each game uploaded. Have a ghoulish holiday.

--------------

s://youtu.be/uf-S-rmdlXo">DAY 1, CASTLEVANIA: BLOODLINES
s://youtu.be/YICfOR2YWlA">DAY 2, VAMPIRE (Master of Darkness)
s://youtu.be/bfLKWfgwTKA">DAY 3, ZOMBIE RAID
s://youtu.be/X_su7fvhNa0">DAY 4, UNINVITED
s://youtu.be/FQELbXAtpZI"> DAY 5, DOOM 64
s://youtu.be/gpy5rAWEgqo">DAY 6, THE SIMPSONS, BART'S NIGHTMARE
s://youtu.be/KyUr0YvF5gM">DAY 7, SENGOKU 3
s://youtu.be/T906t2seG84"> DAY 8, DECAP ATTACK

---
Cpt. Retro Blue's 13 Days of Halloween
October 16, 2019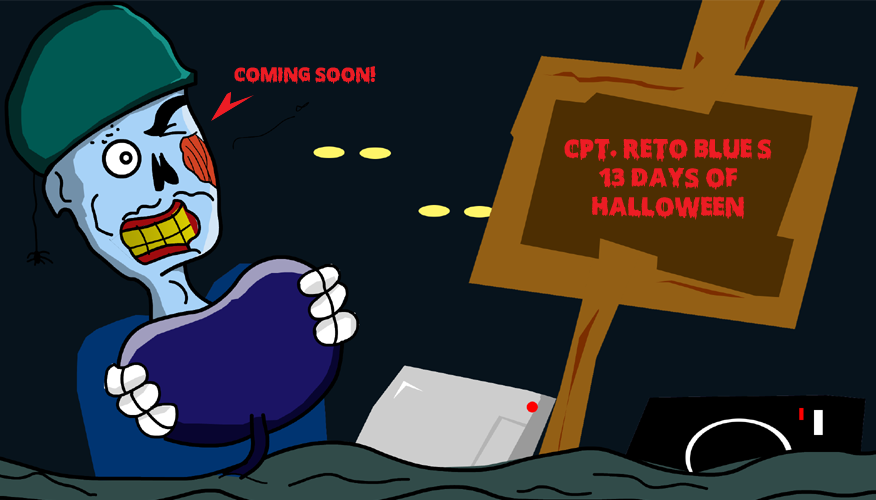 Ghouling News for October 2019
I've decided to make some sort of countdown to Halloween every year starting with this one. Beginning on October 19 to the 31st, I'll be uploading a horror-themed gaming upload at my youtube channel, all the way till Halloween. If everything goes right then I will be on a new hobby every time this holiday comes about.

While things in my life aren't that better, I am still not wallowing in self pity to the point of not being productive. I still have my love for gaming.

And yes, that image you see is of my own design. It will also be used to introduce each game on each designated day.

You all have a great day.

PS: lol I mispelled my name on the pic. Oh well.
---
People who take advantage of the less fortunate make me sick.
October 08, 2019
Why does anyone think they are doing any good?
It has been the worst 4 days of my life this month and I seriously hope tomorrow doesn't give me so much crap as that time. Everything from money problems, that damn appeal about my benefits, and unreliable relatives has made me just take a jump off a cliff to get rid of it all.

Its been made it even worse with the fact that I am currently using a crappy ass phone of which are offered to low cost families with a free lifeline. I didn't expect it to be state of the art, but the fact that it refuses to even let me make normal ass phone calls at times and I have to urn it off and back on JUST to make said phone calls is really getting in my nerves.

---
Console ports better than the Arcade
September 25, 2019
And you get to keep your quarters while at it.
As much as I love Arcade games, I cannot help but to feel like their console versions never truly gave me that feeling that would not only be comparable from its original version, but also surpass it in some way. Well here are some of my picks on which I feel such had been established and was happy to experience in my lifetime, while also acknowledging that they pretty much are better than the Arcade originals as well.

STRIDER- SEGA GENESIS:
---
StarFox the Comic
September 19, 2019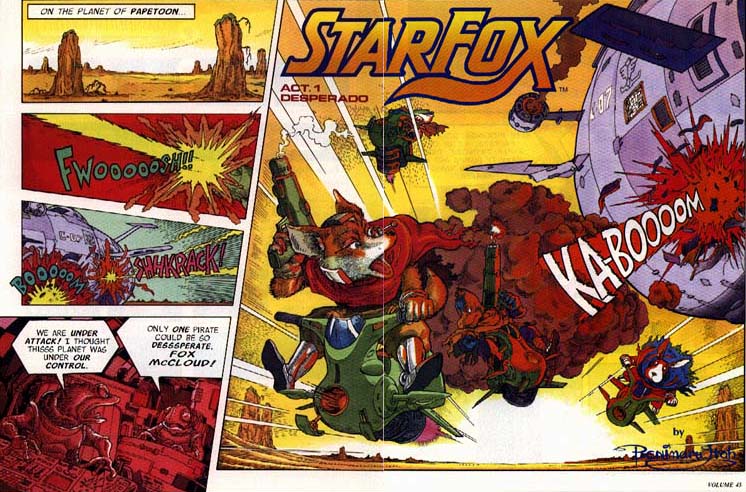 The comic you weren't asking for but one you deserve.
When StarFox hit the SNES system a comic by Nintendo was published in the pages of Nintendo Power. The comic would take a few liberties like including original characters like Fara Phoneix who has yet to ever appear in a game adaptation at all, and the relation between Fox and his crew of mercenary space animals who fight for the good of Lylat system. I have found a site where you may experience some of these comics albeit seeing them in a low resolution, but at least preserving a section of gaming history. Hope you enjoy them as much as I.

StarFox Comics
---
Additional Articles:
[01] [02] [03] [04] [05] [06] [07] [08] [09] [10] [11] [12] [13] [14] [15] [16] [17] [18] [19] [20] [21] [22]