Here, you'll find up to 20 of the most recent posts from the people who have the good taste to follow my blog. Only public results gleaned from the last 200 overall posts to HG Blogs will be displayed. If you see no results below, that means not a lot of people are following me, or my followers haven't been active in a long while, or they simply aren't sharing their posts.
---
If you can, please help.
Posted June 19, 2019 by CptRetroBlue
| | |
| --- | --- |
| | Trying to keep my home at least. |
I do not do this sort of thing unless its a grave emergency and this qualifies as I had posted before. I have a paypal account and am accepting anything you can donate if you choose to. I apologize for using my blog this way, I am not trying to be a hindrance and am not trying to scam anyone either. I simply need to scrunch enough to pay this upcoming month as I am fighting and appealing that wrong decision in restoring my benefits to continue living.

Again I apologize. If this is not allowed let me know and I will remove this post never to submit it again. I do not wish to go against any rules this site stands for either.

---
Game Progress 6/16/19
Posted June 16, 2019 by JoeTheDestroyer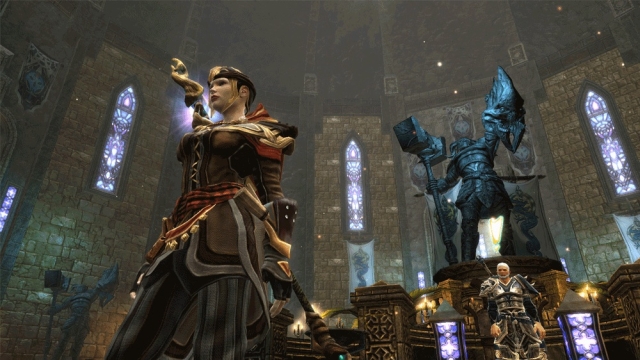 | | |
| --- | --- |
| | Oh man... |
It's been a while since I've done one of these. Every time I say I'm going to spend more time on this site and try to be more social online, I end up getting too involved with some lousy game and stubbornly refusing to stop until it's done.

---
The Underbelly: Kampout
Posted June 14, 2019 by JoeTheDestroyer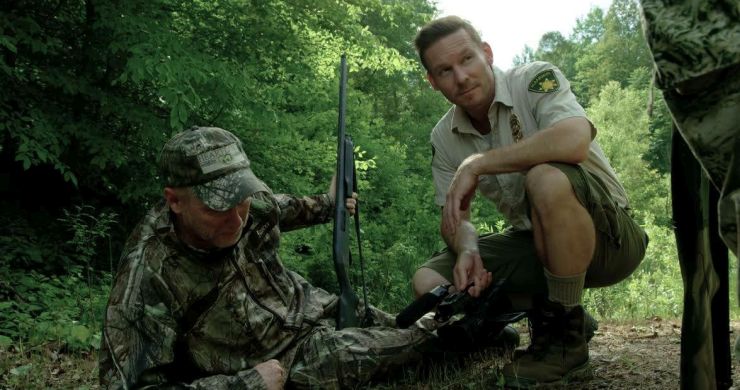 | | |
| --- | --- |
| | The second most boring sasquatch movie around |
The Underbelly #3
Kampout
(aka: American Bigfoot)
2017
Director: Glenn Martin
Premise: A sasquatch goes on a rampage after its young is killed. Unimportant characters tremble in fear.


Kampout left me kind of confused.

Was it a straight up horror movie? A horror-comedy? A campy, self-aware flick? A muddled mess of conflicting tones and halfhearted storylines? A decent, low budget script in bad need of an overhaul or a copy edit?

Somehow all of the above?

---
Crap getting worse, but I am not surprised that it does.
Posted June 12, 2019 by CptRetroBlue
| | |
| --- | --- |
| | Its not even funny anymore. |
Had a horrible day today. Had to confront a wave of assholes when I went out to buy groceries to the point I was harassed and even called racial slurs. This sort of thing happens here. People are just too ignorant. I would not even rant about such degradable subhuman trash but the fact of the matter is that something even worse had come to pass.

Long story short, my disability benefits have been cut off. A statement on a stupid piece of paper telling me that I am fit to work so there is no need to be helped. This of course is bullshit. Apparent by the fact that I am hurting as I type this blog. I am not sure what kind of damn job I could ever get given the fact I can barely walk much less make any sort of routine like that.

---
E3's teasers
Posted June 11, 2019 by CptRetroBlue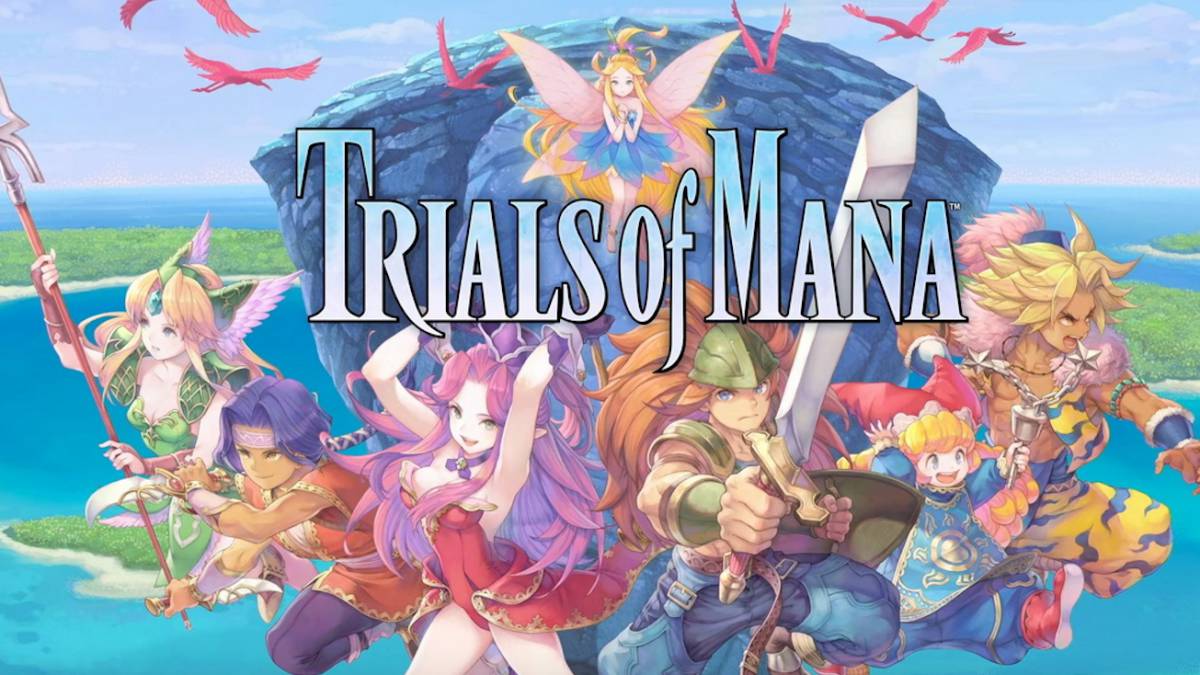 | | |
| --- | --- |
| | Its gonna be a good year in gaming |
Besides Final Fantasy 7 Remake, E3 has been showing off some nice, nice titles which are gonna make 2019-2020 great in gaming. Some are seuels and others reimaginings, but all awesome in my humble opinion.

Luigi's Mansion 3-
To be honest I never knew there was a part 2 to begin with but I am nbot complaining that Mario's timid brother doesn't get another game of his own. For the looks of it, it seems more of the same with little to add into it, but this is just a teaser of a game Nintendo is worked on so I am very hopeful more stuff will be added as it progresses.

Link to Luigi's Mansion 3 teaser

Breath of the Wild Sequel-

---
Final Fantasy 7 Remake IGN Boss fight clip
Posted June 11, 2019 by CptRetroBlue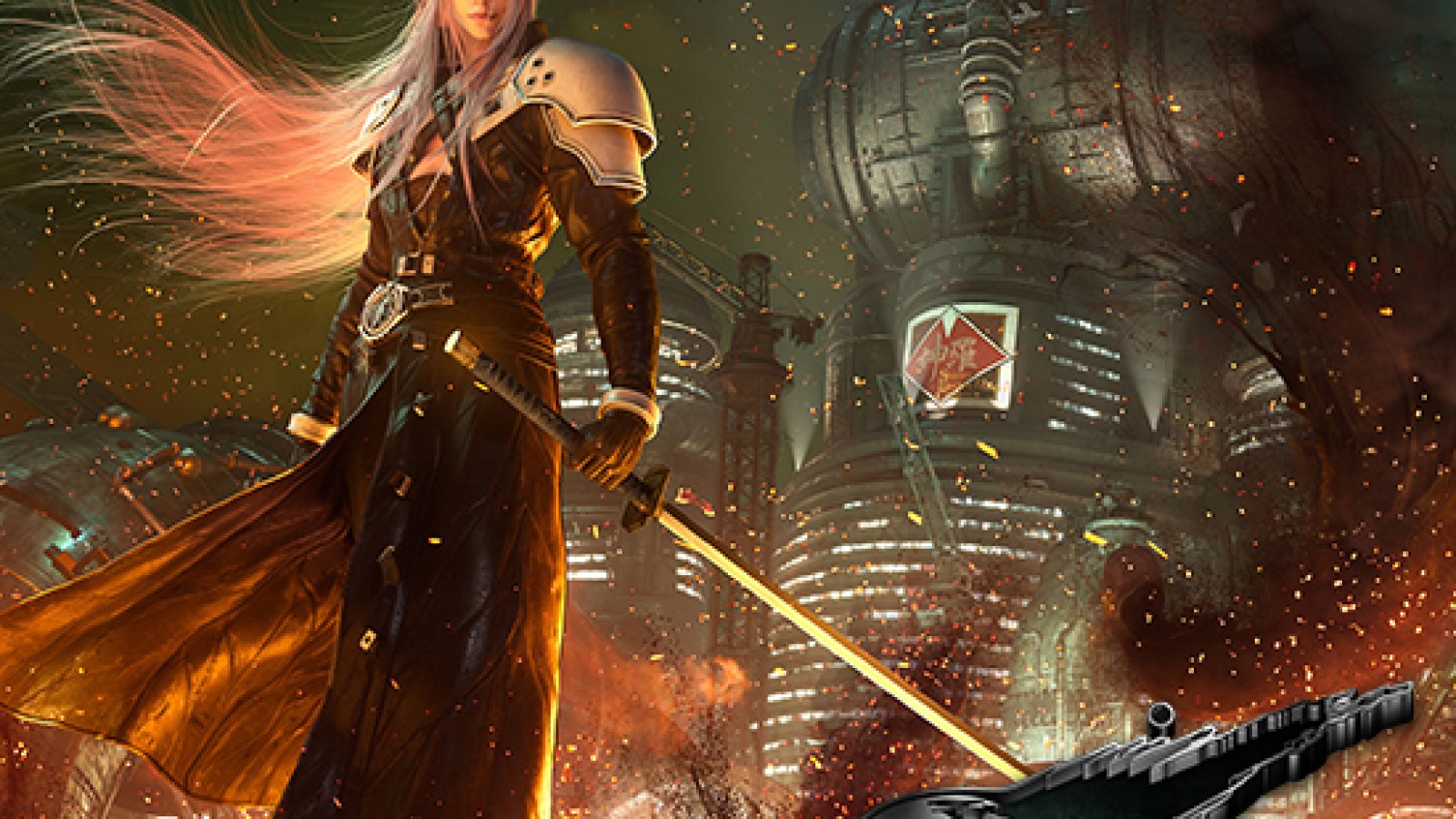 | | |
| --- | --- |
| | Too gabby for my taste. |
So we have given glimpses of the FF7 Remake in trailers and some gameplay implemented as IGN shows on this clip. My thoughts? Well, it looks great, the whole rendition of the popular game with contemporary graphics does indeed makes justice, so is the dubbing in English. However I am not too much of a fan regarding its new battle system although it does make some sense given how Square-Enix creates their FF games nowadays. Another bit I am not too fond of is that characters here talk *a lot,* and I sure hope its not in every other battle other than boss fights if possible. Again, this may not be the same opinion of all who have watched said gameplay, so this will be my own opinion of it. The remake does look good, it might just be what Square-Enix needs to do in future FF games, and
---
Just an update on stuff.
Posted June 07, 2019 by hastypixels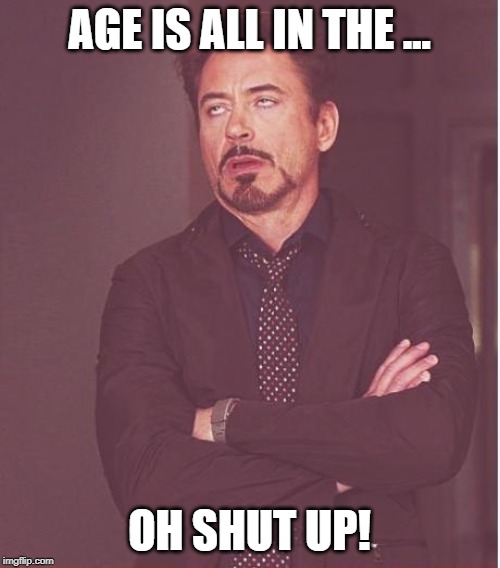 | | |
| --- | --- |
| | You know, work, games, and life. Oh yeah, and my gaming paradigm. Also: Stadia. |
I know I've been quiet for a while - well, overtime will do that to a fella. At the upholstery shop where I work we've been swamped because there just aren't that many shops around that do what we do. That's a good thing for us, but not so awesome when we've got several installs to pull off in just a couple of weeks.

My body doesn't like that very much, even if my bank account does. Meanwhile, I was able to complete - and submit - a review for Starlink: Battle for Atlas. (Spoiler warning: It was really good.) I picked up the Deluxe Edition of that and Mario+Rabbids Kingdom Battles for the sort of discounts I've been wanting to see on the eShop for a long time. I have to admit, though, it's kinda disillusioning finally getting what I want in that respect.

---
The Double Dragon 3 Curse
Posted June 04, 2019 by CptRetroBlue
| | |
| --- | --- |
| | Third time isn't always a charm |
While this third chapter on the Double Dragon series was not as bad as some may think, it has been the least liked sequel out of the arcade trilogy, and also on console adaptations. The game was such a distant departure from the games that preceded it and while it had some positive quirks, there is no denying that it could be considered the black sheep of the series overall in all aspects.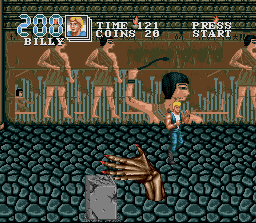 ---
Current RPGs playing
Posted May 30, 2019 by CptRetroBlue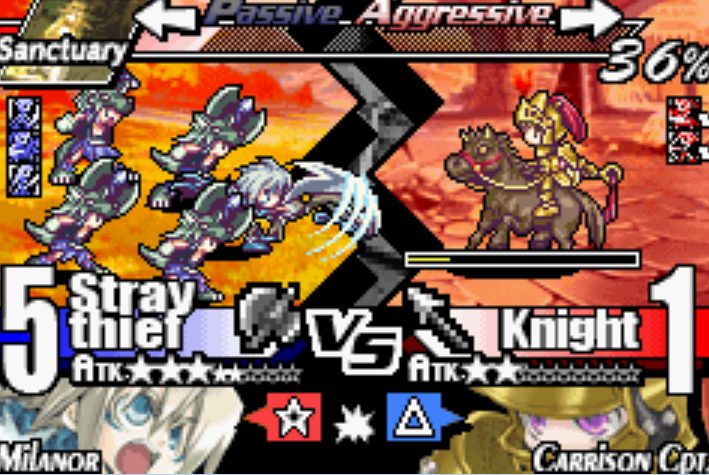 | | |
| --- | --- |
| | Busy,busy,busy! |
Oh man, I am so trying to catch up on games I have either saved on PS2 and or emulation. As stated before, I could not get into my PSX emulation library because said emulator refuses to work with this crappy Desktop PC I could barely afford to acquire, so I am starting *anew* with said RPGs I was trying to finish there. Luckily, those on other emulators including SNES and GBA were intact so I can resume my quest in accomplishing said games. So far, these are games I am currently going through:

On PS2

Final Fantasy 10

Final Fantasy 12

Legend of Legia 2

Wild Arms 3

On PSX

Chrono Trigger

Beyond The Beyond

Final Fantasy VII

Dragon Warrior

On SNES

Feda Emblem of Justice

---
Much Ado About Forgotlings
Posted May 22, 2019 by hastypixels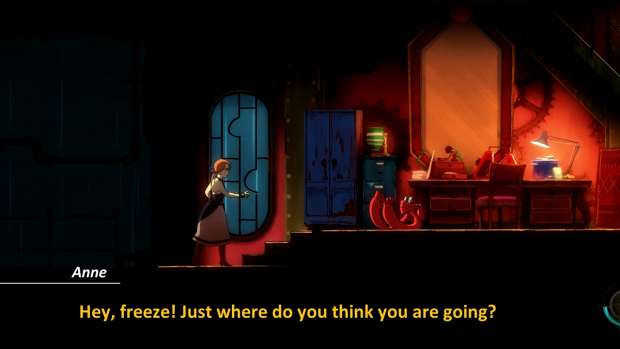 | | |
| --- | --- |
| | It was interesting while it lasted, but... |
Before we begin, be advised that this post entirely concerns the story content of Forgotton Anne. If you wish to preserve your gameplay innocence, here's your chance to duck out. You have been warned.


---
So here we are, with a beautiful game that no one seems interested in playing. "Beautiful" may be something of a stretch, since the art design is just above the level of a school project. For some reason the art lacks the polish one would expect from a game sheparded by industry leader, Square-Enix. Unfortunately for us, this reflects almost every aspect of the game.
---
Castlevania
Posted May 18, 2019 by CptRetroBlue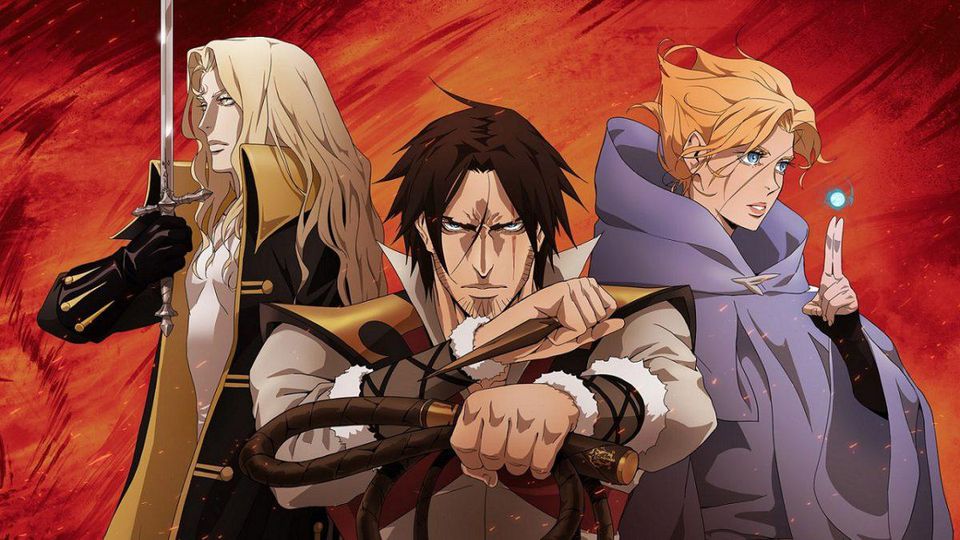 | | |
| --- | --- |
| | A GREAT animated adaptation of the titular night hunting series |
Oh boy.

Oh boy!

I cannot contain my excitement over the fact that I get to finally experience Netflix's animated Castlevania series. Now on its talked 3rd Season, it had surprised many expectations from all those who experienced it when it came out couple years back. I am very lucky I was able to check the first season (a whole total of 4 episodes) on DVD after finding out the city's library catalog had a copy somewhere around. As it is, I do not have the budget to get such luxuries which had me blue until I was able to at least check the series this way.

---
Thanks Jason, message received
Posted May 17, 2019 by jerec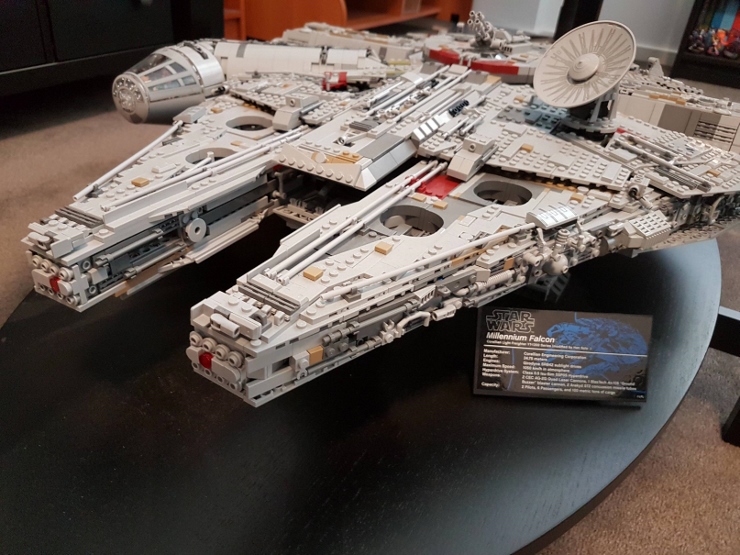 | | |
| --- | --- |
| | Hello, jerec, and thank you for being a member of the HonestGamers community! |
"Hello, jerec, and thank you for being a member of the HonestGamers community! Your participation helps make the site better for everyone. Remember that your account lets you contribute reviews, post on the forums, update your blog and even track your game collection on the site. Just let staff know if you're having any trouble with anything, and let's have fun celebrating video games together!"

I was greeted by this message today. I guess it has been over a year since I wrote a review. It's probably been about that long since I beat a video game. It's become less of a priority in my life, I suppose. I much prefer building stuff with LEGO... anything to get away from the screen for a bit.
---
Finally finished Breath of Fire
Posted May 15, 2019 by CptRetroBlue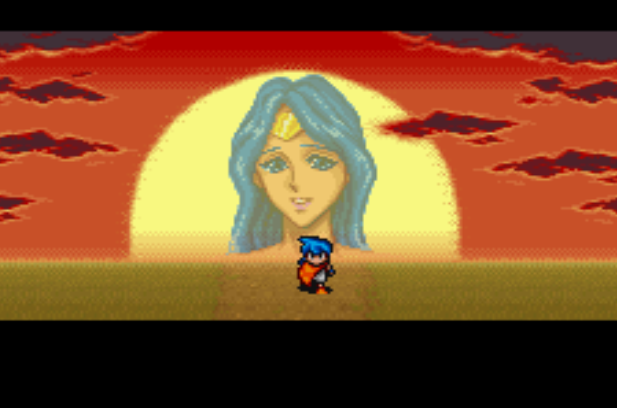 | | |
| --- | --- |
| | First game finished. |
After the various tumultuous problems I had to deal with, was able to go back to games I was currently finishing and BoF for SNES was one. I will point out Jade, the boss you face before Tyr was more of a problem than the final battle I faced. I would challenge Tyr once again without having to use Agni to see how difficult she would really be, but I can say with Jade having a one hit spell instant kill really did a number on me the entire time I tried defeated him. Even with the ultimate spell to beat her, it took quite a number of hits to bring Tyr down. She had quite the healthy number of HP as a final boss.

It was a good run with a great game. Will go on playing the sequel soon and get to the other two sequels on the PSX.
---
Star Trek Discovery...
Posted May 12, 2019 by hastypixels
| | |
| --- | --- |
| | It's not good. No. Really. It's not. |
So I just got through the second season of Star Trek: Discovery. Sigh. Well, how to begin? I'm not thrilled about it, but I'm something of a Babylon 5 snob, if that provides any sort of context.

And no, "context is NOT king".

The writing gets on my nerves with its inconsistencies, recycled logic, poor structure and rehashed concepts. It's best ideas were introduced in the first season and left twitching on the floor like the bloody leg caught caught in the door.

Apparently it was necessary to drag Star Trek weeping and wailing into Game of Thrones territory as evidence of relevance. It worked in the sense that the show is getting a third season. I don't think that's a function of good writing, not that ST:D ... STD ... will someone please stop it?

---
I'm struggling to get through my current project, but not my previous project...
Posted May 12, 2019 by JoeTheDestroyer
I thought I would have a hell of a time getting through Phantasy Star II. It kicked my ass two times before, and it tried to do so again. However, I didn't waiver. I stayed the course, fought hard, took advice from everyone on here (thank you all again!) and managed to power my way through it. It was ultimately fulfilling.

Hell, even when Sekiro took the wind out of my sails dozens of times, I never really contemplated throwing in the towel. I made idle threats, but knew I would never let myself give up.

---
Double Dragon V- An Overview
Posted May 11, 2019 by CptRetroBlue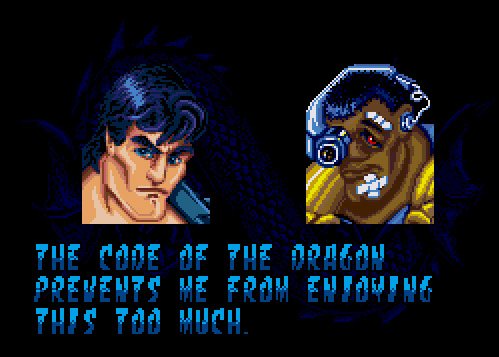 | | |
| --- | --- |
| | Thoughts on the fighting game which was released on various systems in the 90s |
Double Dragon V was published by Tradewest who was responsible for the first game in the series adapted for NES, so I guess it would count as "canon" if you accept that fact. Released for various systems, DDV was made into a fighting game rather than a beat'em up as most of the games in the series are known for. This was not the first time a Double Dragon fighting game was made however.

---
Projared controversy explodes on the Internet
Posted May 10, 2019 by CptRetroBlue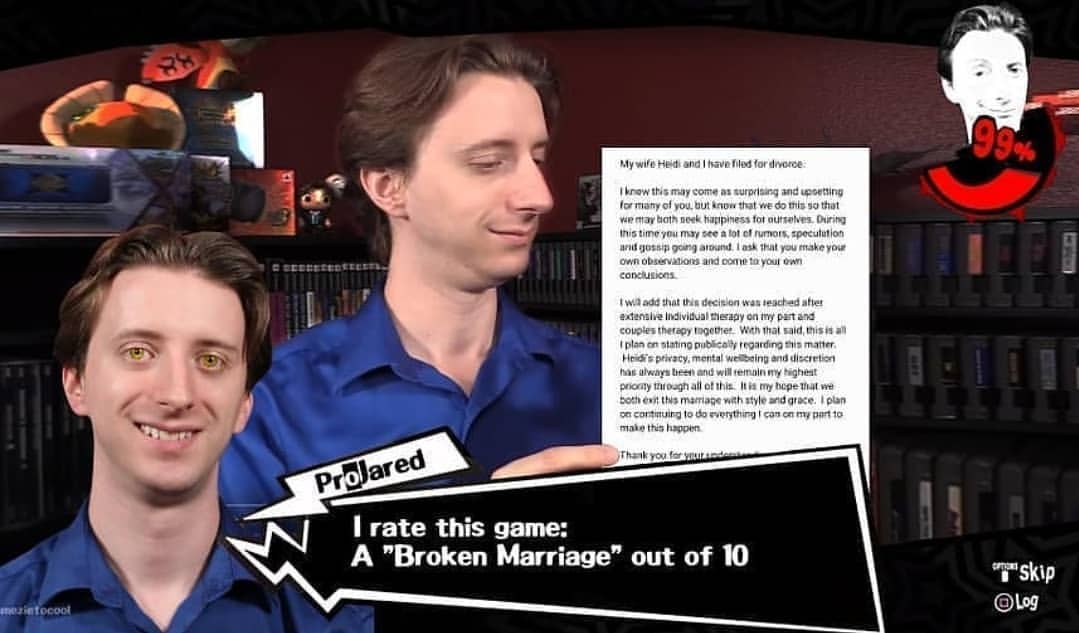 | | |
| --- | --- |
| | Giving a gaming youtuber no quarter |
Recently Social Media and youtube have been trashing relentlessly on Projared, a gaming youtuber in the veins of AVGN and the like. The reason behind it came about when his wife would tweet about finding about his infidelity with Commander Holly, who is part of the youtube channel Game Grumps. The incident came into light after Projared's then wife announced his infidelity on twitter.

The controversy even dragged another youtuber named Jontron, who seemingly had nothing to do with Projared's infamous drama yet some feel he is just as bad for having made racist comments about certain ethnicities at some point.
---
Game Progress 5/5/19
Posted May 05, 2019 by JoeTheDestroyer
| | |
| --- | --- |
| | RPGs aplenty |
RPGs take time to complete, and I don't always have a lot of time. That's why I decided to play five of them simultaneously and basically hamstring myself. Good idea, right?

Okay, so two of them were short and won't be mentioned here much: Undertale and Cat Quest. Both are done, and there isn't more I can say about them.

However, the three current time sinks I'm pushing through are meatier titles with completely different content in regards to quality among them. I've already pumped countless hours into two of them, and have only scratched the surface of the third....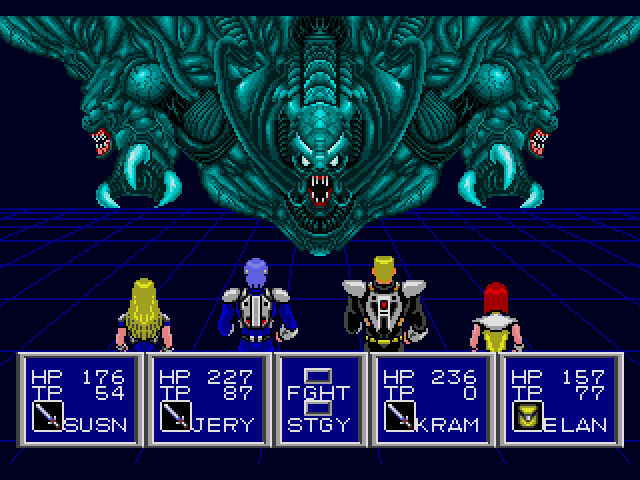 ---
The problem with Animal Crossing
Posted May 05, 2019 by CptRetroBlue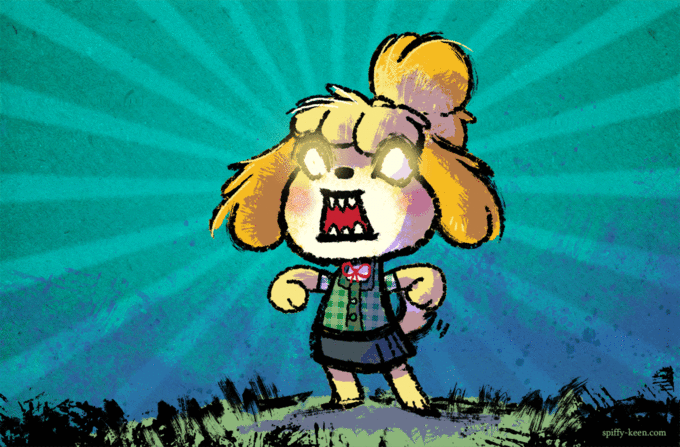 | | |
| --- | --- |
| | Stress not needed |
Animal Crossing is one of those games that I simply lose interest after I play it for a while, kind of like The Sims game series. I simply don't see the point about a game that makes me feel pressured to pick it up after an hour or less because I MUST do something in said game. I still remember the time I tried The Sims on PlayStation 2. The only thing I ever did at the beginning was cleaning up a seemingly endless pile of trash that kept appearing at my character's house every two damn seconds. I ragequit it and sold the game immediately. I stopped caring about said series altogether. The only game I cared enough to play was The Urbz, which had a more considerate way to have you play the game whenever you felt like and have your Sim live their life as they would want without wanting
---
Super Mario Bros 3 via Nintendo Switch Online
Posted May 04, 2019 by hastypixels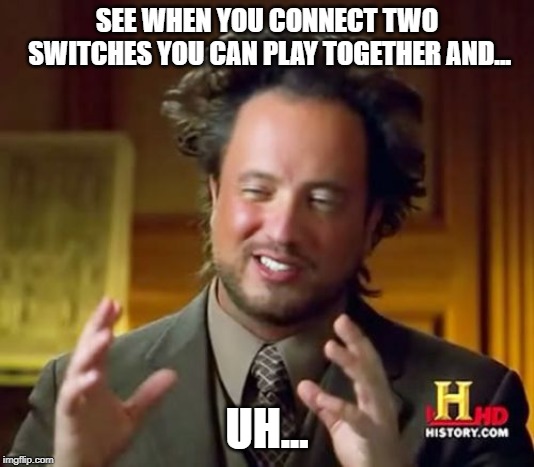 | | |
| --- | --- |
| | TL;DR, Online is underwhelming, Super Mario Bros 3 is still excellent. |
Super Mario Bros 3 (Nintendo Switch Online)

If there was going to be a game to make sense of Mario's role as a plumber-become-princess-rescuer, Super Mario Bros 3 wasn't about to streamline anything. Not that we were asking questions as kids, anyway. We were quite content with our plump assortment of pixels hopping about in the search for the spike-shelled Big Bad himself, Bowser. Nintendo had a winner on its hands, and as cheesy as associated media may have been, I think they knew it well before launch.