Here, you'll find up to 20 of the most recent posts from the people who have the good taste to follow my blog. Only public results gleaned from the last 200 overall posts to HG Blogs will be displayed. If you see no results below, that means not a lot of people are following me, or my followers haven't been active in a long while, or they simply aren't sharing their posts.
---
Final Fantasy Legend
Posted February 12, 2018 by CptRetroBlue
Exploring the Gameboy titles which I never got a chance due to never owned said system in my youth. Final Fantasy Legend is a title which is the first in the SaGa series, the reason why is so different to any FF title that was out then. It's quite interesting that you don't earn exp based on enemies killed but rather get better on stats instead.
---
Updated review: Blake Stone: Aliens of Gold
Posted February 08, 2018 by JoeTheDestroyer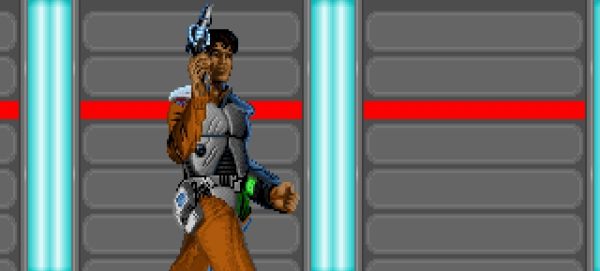 | | |
| --- | --- |
| | Still a 5/10 |
http://www.honestgamers.com/images/assets/13/B/12603/1.jpg

I think this is either the third or fourth incarnation of this particular review.
---
GameStop is terrible at listing their exclusive games...
Posted January 23, 2018 by pickhut
| | |
| --- | --- |
| | Exclusives? Exactly. |
With Secret of Mana receiving a North American physical PS4 release exclusive only at GameStop next month, I decided to snoop around their website for the past couple weeks. I knew they've had a couple physical exclusive titles (in NA, at least) in the past, such as Song of the Deep, but I was surprised just how many PS4 exclusives they actually had; Duke Nukem 3D 20th Anniversary, Cities Skylines, and Killing Floor 2, to name the more familiar names. I was then thrown off by the number of "smaller" titles they had, such as Constructor (90s sim/tycoon title), a Prototype bundle of the first two games, Wuppo, and Has-Been Heroes, the latter I've only heard of for the first time while browsing GameStop.

---
The ESPI AWARDS 2017
Posted January 14, 2018 by espiga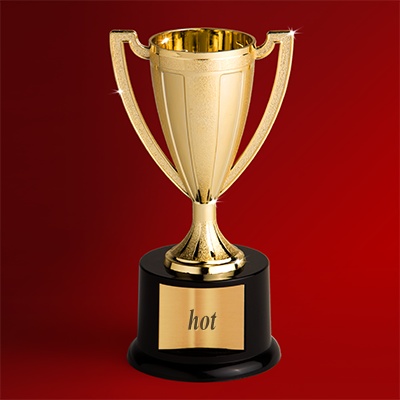 | | |
| --- | --- |
| | 2017 was a crazy year for vidyas. |
I don't show up often, but when I do, I talk about video games. Or kpop. But usually video games. This time around, I'm here to talk about my TOP TEN games from twenty seventeen! So, here is this year's ESPIS™

10. Shovel Knight: Specter of Torment



---
Happy New Year 2018, let's play more games
Posted January 04, 2018 by CptRetroBlue
| | |
| --- | --- |
| | My quest to play PSX games goes strong |
Happy New Year Honest Gamers and I sincerely hope it has so far been in good health and premise. It has been rather cold from New Year's Eve to couple days ago (3 degree nights, yikes) but the weather has warmed up enough for me to come out of hibernation and continue my PSX nostalgic gaming.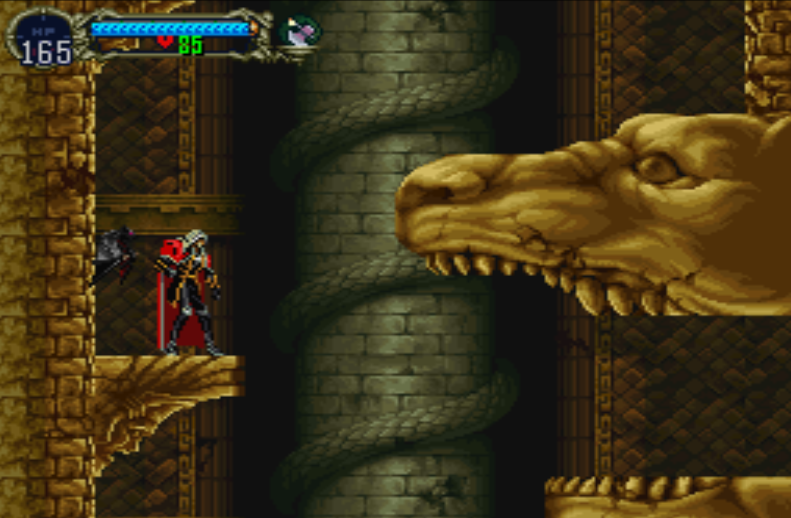 ---
2017 - a great year in gaming
Posted December 31, 2017 by zigfried
| | |
| --- | --- |
| | So many games, so much awesome. |
Another World
I had never played Out of this World (same game - different name) back in the 16-bit days, so it was nice to finally see what all the fuss was about. It was an interesting game for sure, and with the smooth animation and atmospheric world, I can understand why it made an impact in the 90s. It has enough puzzles to make you think a bit, but unfortunately it also has frustrating stilted action sequences.
5/10

Earth Defense Force 4.1: The Shadow of New Despair
---
Games I Played in 2017
Posted December 31, 2017 by JoeTheDestroyer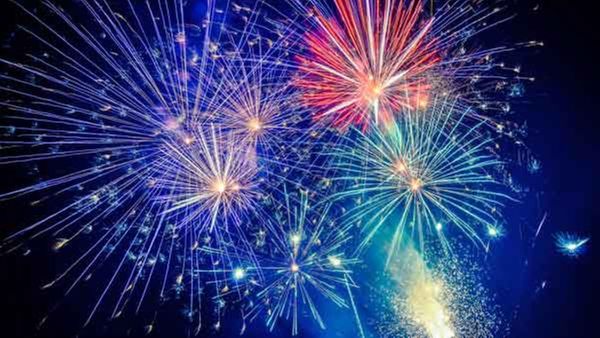 | | |
| --- | --- |
| | A Helluva Year |
Another year in the books, and what a great year for gaming it was! No, sadly I didn't get to play as many modern games as I would have liked, and I didn't get a Switch. However, I still had the opportunity to experience some great content and cross a whole ton of games off my backlog. In fact, since my backlog also includes books and movies, I sliced nearly 100 entries off this year.

I figured I'd take this time to yammer about my noteworthy playthroughs this year. I mean, I only played a handful of new games this year, including a well known sandbox title and a J-RPG that reinforced my adoration of Nihon Falcom.

As for my own year in review...


---
On Christmas Eve let's play Parasite Eve
Posted December 24, 2017 by CptRetroBlue

| | |
| --- | --- |
| | Revisiting an extraordinary Square title for PSX |
Parasite Eve is a fantastic game which takes place in modern day New York at Xmas Eve no less (unless I'm mistaken about the latter) based on the equally fantastic sci fi horror novel of the same name, albeit taking place years after events on said Japanese novel, we have NYPD officer Aya Brea tackling down a demented woman on the verge of transforming humanity's evolution by horrific means.


---
Game Progress 12/21/17: Pre-Christmas Edition
Posted December 21, 2017 by JoeTheDestroyer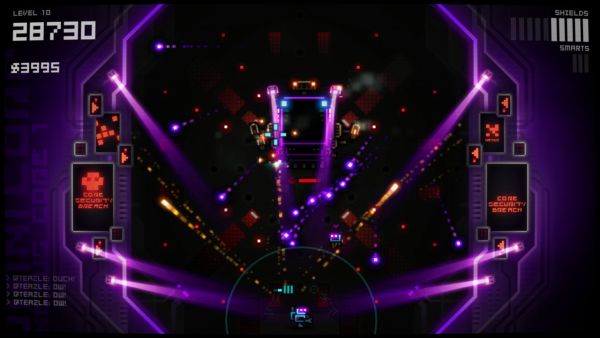 | | |
| --- | --- |
| | Arx Fatalis finally falls |
Arx Fatalis (PC)
I made my way through Akbaa's temple, noticing some items called Akbaa Stones or something like that along the way. I left one on a dead body to make space for merchant fodder and took the other with me. I couldn't find a use for it during my time in the temple, and so decided to sell it later. Bad move.

Anyway, after tinkering with some golems and slicing up cultists, I reached the boss chamber. One of the good guys outed himself as a turn coat, and summoned a demon for me to fight. It was a pretty rough battle, and mostly consisted of me running backwards, slashing and casting the heal spell repeatedly. I did eventually topple the beast and attempted to touch the meteor. Of course, it didn't go as planned, so I began the next phase of the campaign.

---
Friday the 13th: The Game Offline Mode is Available!
Posted December 18, 2017 by pickhut
| | |
| --- | --- |
| | The most glorious single-player mode of 2017! Proof inside! |
To make things "interesting," I decided to handicap myself for my first match. I equipped one of the weaker Jasons, who can't run or morph very well, set the difficulty to Hard, and fought against seven Counselor bots. This is what played out:



-0:00: Counselor literally ran into me after I made a bunch of noise. Then he ran in the house, picked up the gun... and ran into me without trying to fire.

-0:25: Counselor ran around in circles before she decided to dive in the water.

-0:40: Counselor got hit by my knife, and in retaliation, she turned around and ran into my body.

---
My Amazing Spoilerific Review of The Last Jedi
Posted December 17, 2017 by pickhut
| | |
| --- | --- |
| | Because my opinion matters the most on the Internet. Obviously. |
(spoiler spaces, because you can still see this when you enter my main blog page)

-

-

-

-

-

-

-

-

Thought it was fine. Maybe a bit too many space battle scenes.

Liked that they fleshed out Poe's character this time. Actually, I'm surprised how developed they made him in a film where tons of other stuff is happening. Went from a hot-headed, but well-meaning, pilot who constantly thought blowing stuff up all the time was the solution, to knowing better by the end of the film. (continued below)
e)
e)
e)

---
Gaming Consoles After Inflation
Posted December 16, 2017 by CptRetroBlue
| | |
| --- | --- |
| | A look at how the value of gaming consoles would be recently. |
Saw this image at Twitter and noticed how expensive old consoles like the Atari 2600 and Intellivision would be today. Quite interesting.


---
PlayStation gaming
Posted December 15, 2017 by CptRetroBlue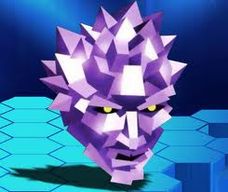 | | |
| --- | --- |
| | U R NOT RED E |
So far I've been checking out some games for the PSX, both known and some obscure titles. While I've been going through well known titles like Final Fantasy VII and Breath of Fire III, I've also been checking out others like Threads of Life and Tobal No. 1, which are lesser known but cult classics as it turns out. I'm getting tempted on reviewing some of these titles as well.
---
Game Progress 12/11/17
Posted December 11, 2017 by JoeTheDestroyer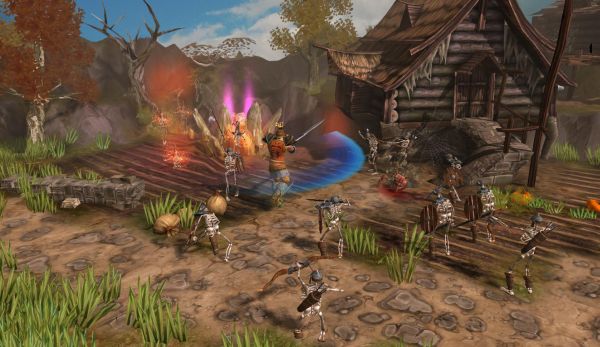 | | |
| --- | --- |
| | Wherein I begin an episodic RPG that was never completed |
Caster (PC)
I played pretty much nonstop, but not because it was that good. It's actually a really easy, bad title. I got to a point where the game says "To Be Continued," with the promise of new developments and missions. However, there haven't been any new missions added to the game since 2010, so I'm pretty sure it's been abandoned. Expect another less than enthused review.


Pokemon Go (Android)
A fair portion of Gen 3 dropped recently. I managed to get Wurmple, Zigzagoon and Makuhita.


Hazen: The Dark Whispers (PC)
---
I'm not dead!
Posted December 06, 2017 by hastypixels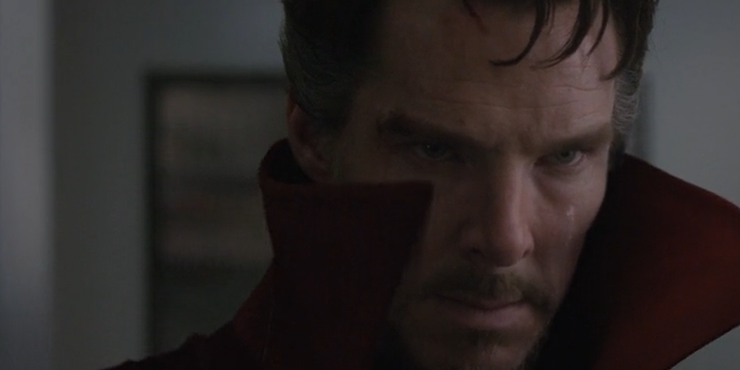 | | |
| --- | --- |
| | I've just been working long hours. |
So I started working at an "Amazon Fullfilment Center", or... you know... warehouse, long hours during peak season. The money is good, but 60 hours a week has but a serious damper on any reviews I'd hoped to do. Sorry Jason, I'll get to that re-write when things settle down enough. By the way, my new bed is absolutely splendid.

On the games front, I have picked up some new titles, but obviously haven't put much time into anything apart from my 2DS. Etrian Odyssey IV is really good, but I'm having a darned time with quests I can't complete. I doubt I'll be reviewing this one. The remastered soundtrack is quite the treat, especially considering I was already a fan of it's original incarnation.

---
Game Progress: New Beginnings (and Endings)
Posted November 28, 2017 by JoeTheDestroyer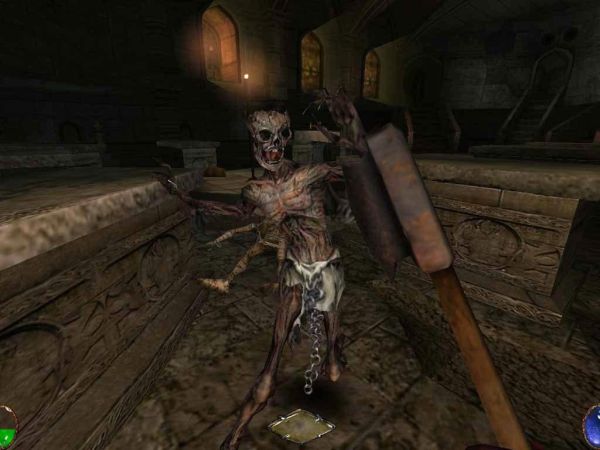 | | |
| --- | --- |
| | Biting off more than I can chew for the 4653764534th time |
I'm kind of weird about how I handle gaming projects. I typically take on a bunch of small ones and one large one at the same time. Then I'll rush to finish all of those before moving on to some major playthrough so I can focus solely on that. The last major playthrough was Mass Effect 2, and the one I have coming up is Horizon: Zero Dawn. But before I hit that, I've got some other titles I've been wanting to scratch off my backlog.

Arx Fatalis (PC)
Once again restarted because why the hell not? I'm outside of the prison and in the pit, where the marsh is located. I've got to find some cogs to make a machine work before advancing. During my exploration, I noticed a huge spider and thought maybe I should just put myself back in prison.


Caster (PC)
---
Game Progress 11/25/17
Posted November 25, 2017 by JoeTheDestroyer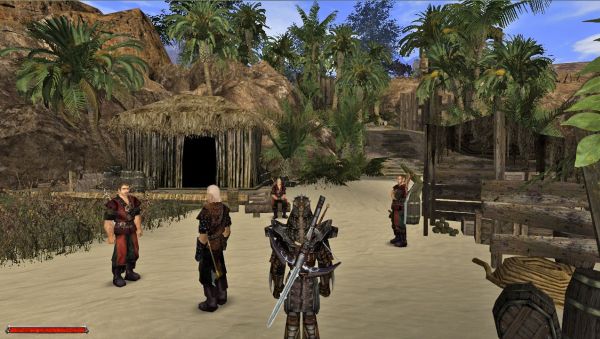 | | |
| --- | --- |
| | Two big games down, hundreds more to go... Sigh... |
3D Dot Game Heroes (PS3)
I sat up late one night and decided to have a go at the final dungeon, Dark Tower. Holy crap, did it take forever! The dungeon consists of seven floors, with each floor decked out with features and enemies from the previous temples. For instance, the first floor houses foes and traps from the Grass Temple. Plus, each floor holds a tougher version of each of the bosses you've fought. I had the hardest time killing the kraken this time around, but managed to off the dragon on only my second attempt.

---
Ten Games I Hope to Finish Next update
Posted November 15, 2017 by JoeTheDestroyer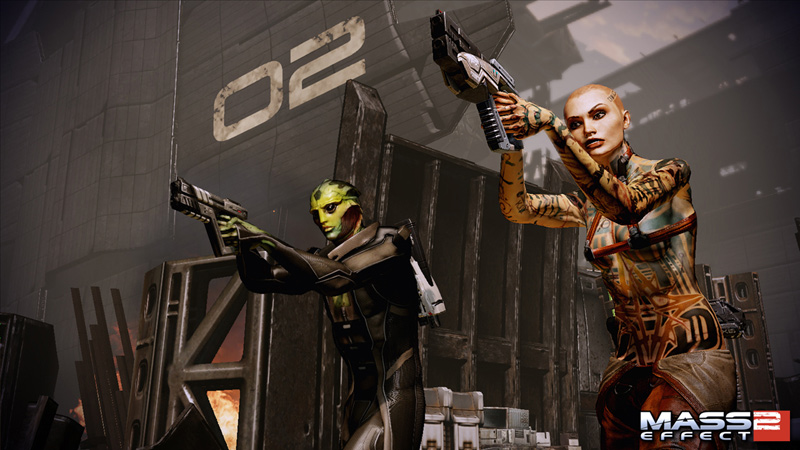 | | |
| --- | --- |
| | From a previous Game Progress blog |
A few months ago, I posted a Game Progress entry that ended with ten games I hoped to finish. Whittling down my backlog has become more of a priority over the last year or so, especially since it's become dishearteningly large. However, I have dropped a lot of titles from it (bear in mind that my backlog also includes books and movies to complete, of which I've ended numerous recently), a few of them were games I hoped to complete.

10: Horizon: Zero Dawn (PS4)
Status: I need to restart. I'll probably play through this once I'm done with Mass Effect 2, which is my current focus.

9. 3D Dot Game Heroes (PS3)
---
Game Progress: The Return
Posted November 12, 2017 by JoeTheDestroyer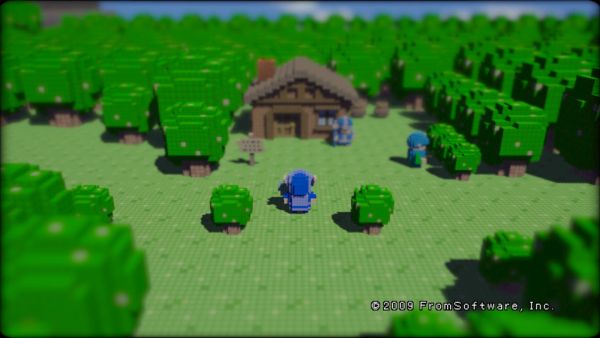 | | |
| --- | --- |
| | I finally have time/enough content to post one of these. |
Pokemon Go (Android)
A Halloween event rolled in last month, along with five Gen 3 Pokemon: Duskull, Dusclops, Shuppet, Banette and Sableye. I managed to catch all of them, including Pikachu donning a witch's hat.


Legendary: A Game of Heroes (Android)
This one also had a Halloween event that allowed me to nab Wicked Witch. I also managed to amass enough candies to boost her to five star, making her my current most powerful hero.

Mostly, I've taken part in special events rather than furthering the campaign. I am in the fourth segment there, but progress in the campaign doesn't matter much. As I've said before, every challenge there is the same.


3D Dot Game Heroes (PS3)
---
I'd hoped to have a review ready...
Posted October 24, 2017 by hastypixels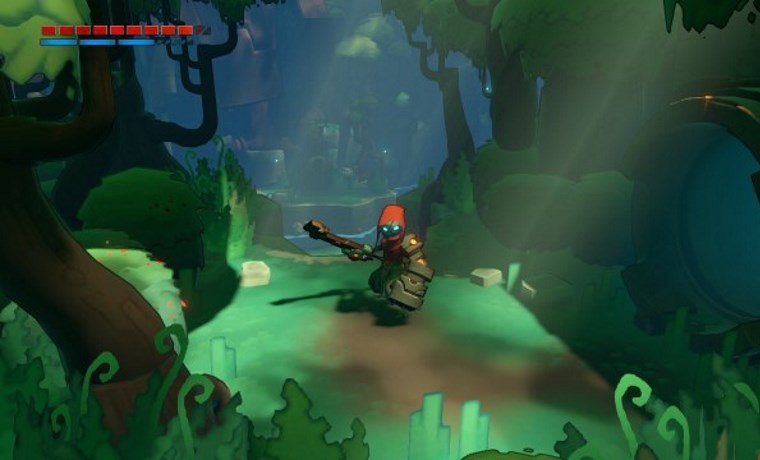 | | |
| --- | --- |
| | ...but I suppose I have been busy. |
At least if I'm going to ramble, I might as well give you something nice to look at. That's one of the screencaps I didn't have a chance to use for my Hob review because I uploaded them too late for my patience and appointed bed time.

No one to blame, that's all on me. I knew I had a review to post. I'm getting better at this, gradually, but that's not what this post is about. For once I'm going to talk games. All that redacted stuff was an entirely too cerebral and overused joke, but it's obvious now I've started to do Freelance reviews.