Here, you'll find up to 20 of the most recent posts from the people who have the good taste to follow my blog. Only public results gleaned from the last 200 overall posts to HG Blogs will be displayed. If you see no results below, that means not a lot of people are following me, or my followers haven't been active in a long while, or they simply aren't sharing their posts.
---
Trying out Lufia and the Fortress of Doom
Posted November 07, 2018 by CptRetroBlue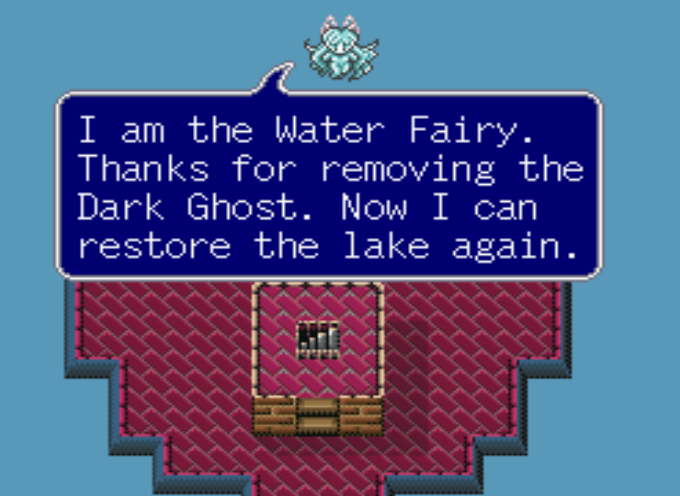 I think I tried out the second Lufia game in the series and it resembled Zelda II on the NES being that enemies would move at the same time you did when you tried to advance in dungeons. I am not sure. But this time I had started a game on the first entry of the Taito JRPG series on the SNES and so far its pretty pleasant. A bit annoying in some instances but it is quite an adventure worth playing at least once.
---
Who has two thumbs and is already preparing for next year's October reviews?
Posted November 03, 2018 by JoeTheDestroyer
| | |
| --- | --- |
| | This guy |
I can't believe I'm actually doing this again. I probably won't be able to get all the way through it, because my free time loves to fluctuate. One year, I managed to write two reviews per day, between here and Realm of Gaming (totaling 62 reviews, three quarters of which were game revs, and the other quarter consisting of movie reviews). Maybe next year I can pull of a review for each day, plus Underbelly blog posts. So far, I've completed:

Game reviews:
Slender: The Eight Pages (PC)
Castlevania: Order of Ecclesia (DS)
The Lost Souls (PC)
Euclidean (PC)


Underbelly posts:
Humongous (1982)
Anthropophagus: The Grim Reaper (1980)

---
Happy Halloween
Posted October 31, 2018 by CptRetroBlue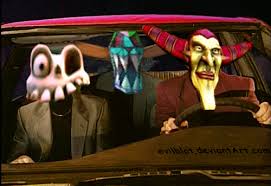 Happy Halloween everyone and be safe out there trick or treating :)
---
Nope. I'm not dead yet.
Posted October 30, 2018 by hastypixels
| | |
| --- | --- |
| | But sometimes I feel like it. |
I've been bothered by the idea of leaving HG out in the cold where my writing routine is concerned. The accomplishments have not been earthshattering, but it has been good for my capacity as a writer. So, I'm going to tool out some Switch reviews of the games I've enjoyed in the last six months.

Now, that's not going to be a lot, since paring back how much I play comes into effect, but... ah well, that's okay. I guess I'll just start where I start and finish where I finish.

Nice to see the front page changes finally came into effect. Heh.

---
My PlayStation 2 Collection
Posted October 30, 2018 by CptRetroBlue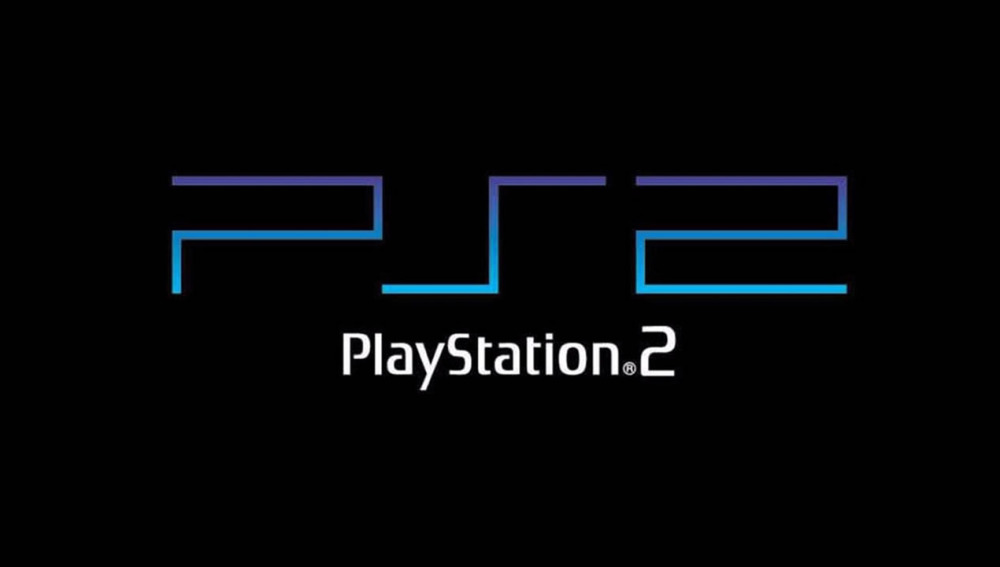 | | |
| --- | --- |
| | Over 119 games I collected over the years |
A video I uploaded of the PS2 games collection I have.

LINK
---
The Dark Cloud is defeated
Posted October 24, 2018 by CptRetroBlue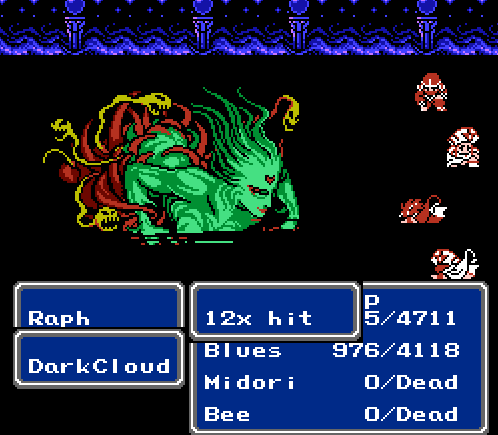 | | |
| --- | --- |
| | Beaten Final Fantasy 3 |
Conquered one of the finest RPGs that ever were on the Famicom, Final Fantasy 3 was a joy to play from start to finish, even though the final section was pretty much frustrating, all that grinding needed just to survive the Dark Cloud's attacks which would take a huge chunk of hit points with each turn. After a few well placed shuriken shots, two mages summoning Bahamut each, and Elixirs to keep them alive ong enough I was able to defeat her. The ending was also enjoyable, I noticed parallels with FFIV's ending, including the starry The End logo at the end which would go on forever until you turned the game off.

In short I am happy to complete another FF title. I am still trying to have V and VI done.
---
Halloween 2018 Gaming reviews Coming Up
Posted October 05, 2018 by CptRetroBlue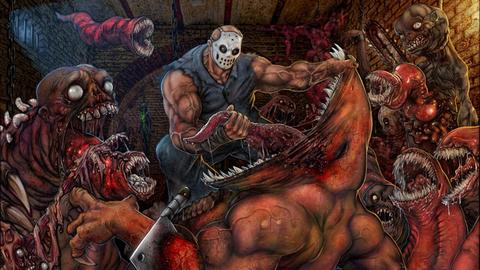 | | |
| --- | --- |
| | Planning to make October a spooktacular month in gaming |
I've decided to start reviewing horror-themed videogames during this month till Halloween. I will mainly review games I had owned and had played before, but will also add others which I will try first and give them their respective review. I will sure try to fit as many as I can but will not try to make it seem as if I am spamming the site wit ha myriad of said reviews, just stating that the following entries during this month will be that of said games.

Happy Halloween in advance :)
---
The Underbelly: Rawhead Rex
Posted October 03, 2018 by JoeTheDestroyer
| | |
| --- | --- |
| | Attack of the Slack-Jawed Biker Demon |
The Underbelly #2
Rawhead Rex
1986
Director: George Pavlau
Premise: A big, man-eating monster that looks nothing like his source material runs amok in a small Irish community. Bad visual effects ensue...


If you see a mysterious stone monument on your property, likely left there by druids, DON'T TOUCH IT.

If you want to adapt a short horror story by a prominent author, and decide to make changes to key elements of said story, DON'T BOTHER SHOOTING IT.

---
AlphaMarathon: Final Ultimate Countdown Alpha
Posted October 01, 2018 by Masters
| | |
| --- | --- |
| | Coffee's for closers |
Hmm... I tried posting this earlier and it didn't take for some reason.

Anyway, I'm nearly done! I've nearly completed the greatest trick a liar ever played on history... Sigh, I miss that game.

But yes, just three more. My selections to close this out are below, but if more interesting choices come to light, I'll gladly replace any or all of them:

# 1943 Kai
E Elemental Master
Y Ys: Vanished Omens

Meh, that's it.

Huzzah for me!
---
The Underbelly: Legend of Dinosaurs and Monster Birds
Posted October 01, 2018 by JoeTheDestroyer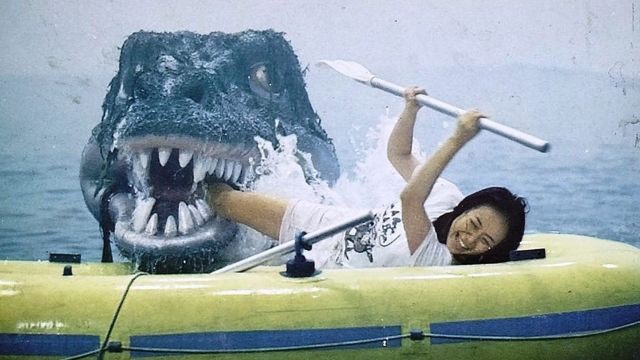 | | |
| --- | --- |
| | It's October. Let's talk about (mostly bad) horror movies. |
The Underbelly #1
Legend of Dinosaurs & Monster Birds
1977
Director: Junji Kurata
Premise: Bizarre climate conditions resurrect a petrified Plesiosaurus and a Rhamphorhynchus, who then munch Lake Sai's and Mt. Fuji's visitors. Meanwhile, a boring hero seeks to... What? Clear his disgraced father? Strike it rich with a monumental scientific breakthrough? See a prehistoric creature with his own eyes? Pick a motivation, dude.


SPOILERS ABOUND: I know this is an old flick, but at there's always that one reader who gripes about giveaways for obsolete flicks.


From appteizer to dessert, one town becomes a monster meal.

---
Double Dragon the Cartoon
Posted September 16, 2018 by CptRetroBlue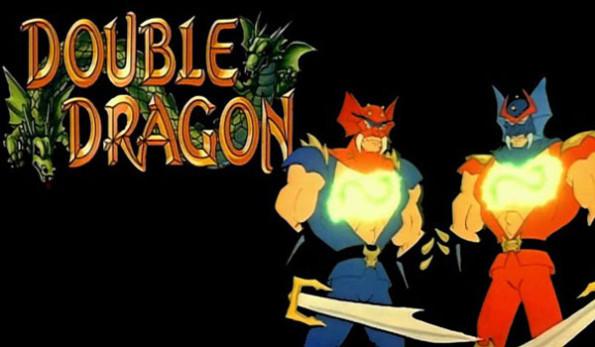 | | |
| --- | --- |
| | I review the 90s cartoon loosely based on the popular gaming series |
Follow this link to my views on the 90s cartoon.

Double Dragon The Cartoon
---
Weird oil drum glitch on Double Dragon (NES)
Posted September 12, 2018 by CptRetroBlue
| | |
| --- | --- |
| | Finding odd stuff while gaming |
Not sure how to add direct links to youtube so here it is, a weird glitch when using the oil drum weapon on the first stage of Double Dragon for NES immediately after you defeat the onscreen enemies before it vanishes. The drum turned into a glitched baseball bat which I could even swing before it dissapeared.

https://youtu.be/Fiw4N5jGAcM
---
Archive dot Org
Posted September 05, 2018 by CptRetroBlue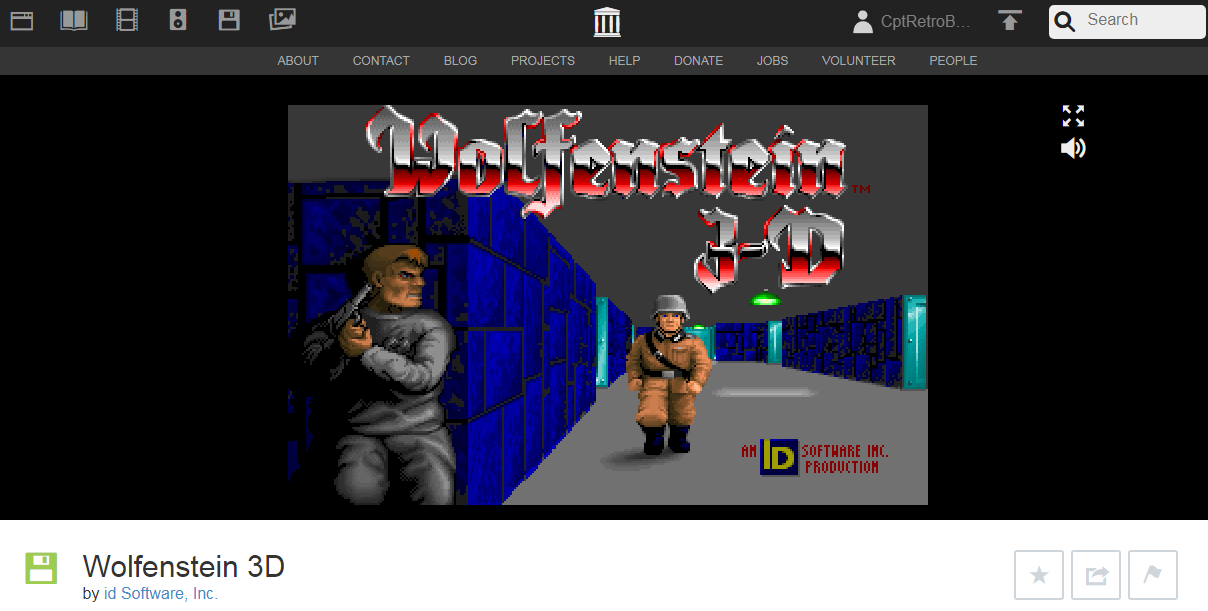 | | |
| --- | --- |
| | The biggest online gaming and media archive in the www |
I just found about this site, archive.org which is a massive site where retrogaming and old movies are archives within its banks. Games rank from PC DOS games to console versions including ZX Expectrum and even PlayStation 1. The archive also houses Arcade games using MAME software to run them, all for free to play and you don't need to register in order to enjoy them, except if you wish to review what you play and wish to contribute. Registration is also free by the way.

Enjoyed varios DOS titles such as Pac-Man, Jazz Jackrabbit (which is near impossible to handle being how awkward jumping is) and revisited the original Wolfeinstein 3D, which was a blast to go through even though I can't seem to get past Level 2.

---
AlphaMarathon -- The final stretch!
Posted September 03, 2018 by Masters
| | |
| --- | --- |
| | There's always Ys... |
I'm almost there!

But so many question marks remain. Aside from RFA, even the letters with games slotted in aren't a certainty.

#: 1943 KAI
E: ELEMENTAL MASTER
J: JACKIE CHAN'S ACTION KUNG FU
R: RIGID FORCE ALPHA
Y: YS - THE VANISHED OMENS
---
Me and Angry Joe
Posted August 31, 2018 by CptRetroBlue
| | |
| --- | --- |
| | A chance meeting with Angry Joe at SGC con in Dallas years ago |
Here's a pic of when I found Angry Joe at the hotel where SGC was being held. I asked if I could take his photo but he then grabs my phone and sitands next to me and took a selfie of us both. What a guy.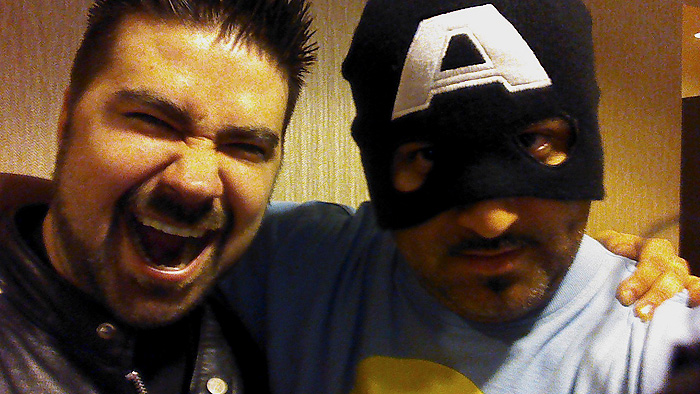 ---
Discord is bad for business
Posted August 24, 2018 by CptRetroBlue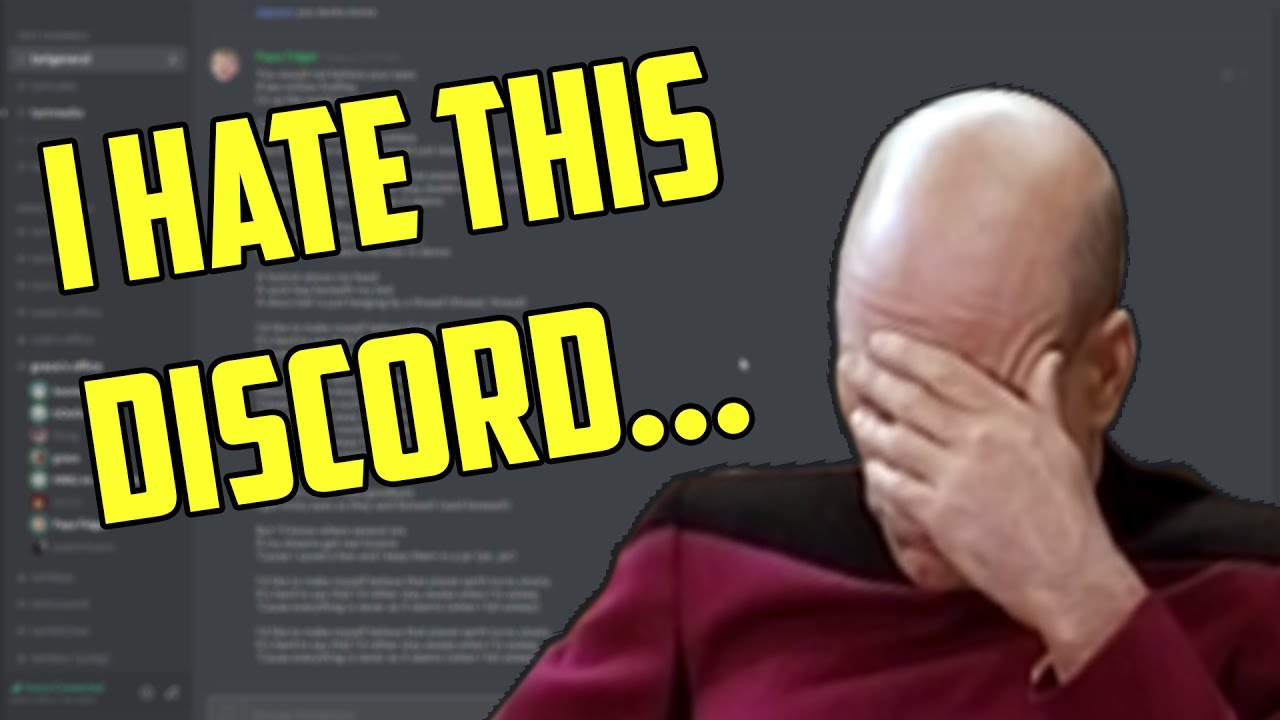 | | |
| --- | --- |
| | What it was supposed to bring gamers together is tearing them apart |
When I had first starting using Discord I had noticed that this is more like an iirc chat program with more features than any other chat available then. This is a plus, but it also has its negative setbacks. Its a chat program for one, and as all chats you may had experienced, some suffer from biased Staff and Ownership which turn on you on a dime in an unanimous vote to ban you from their server even when presenting evidence on anything that may had happened between you and toxic member of said server. Some even go as far as stating blocking someone for starting trouble with you is a valid excuse. And while you may shrug off being out of a server of many available, Discord actually goes the extra mile with said toxic members spreading ill word about you to other servers they had join
---
Been feeling artistic as of late.
Posted August 24, 2018 by CptRetroBlue
| | |
| --- | --- |
| | Showing some stuff I drew. |
Decided to draw some retrogaming stuff. Have some Pac-Man:



---
Nintendo cracking down on Emulation
Posted August 20, 2018 by CptRetroBlue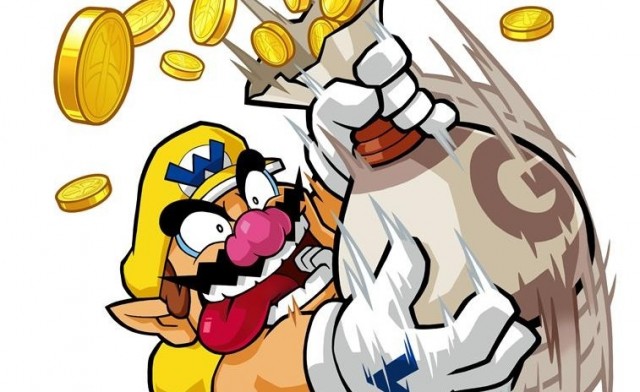 | | |
| --- | --- |
| | No more ROMS? No more Gaming? No more preservation? |
You probably have already heard on sites like Emuparadise, and probably others as a few videos on youtube have been shown about Nintendo taking down licensed roms from their own line on such sites. While I have already seen that titles like Legend of Zelda and Super Mario Bros and any other pokemon game rom has already been removed prior to the news about it only now I am seeing that others have been taking noticed and how alarmed they feel about it, which we all should really. I for one have a concern on what if Nintendo actually begins to question any gaming video where there are playthroughs of said licensed titles? While this may be far fetched is pretty much something to consider since the company is going around pulling off games on rom sites and such.

---
Twitch
Posted August 16, 2018 by CptRetroBlue
| | |
| --- | --- |
| | Not bothering with it |
I tried using that Twitch thing and I'm afraid to say its something I will not bother with. That site asks a bit too much of anything I am trying to do in terms of streaming and uploading videos and I am not willing to waste money just to get all what it asks of me. I'll stick with youtube for the time being.
---
Kindly Go F Yourself Twitter
Posted August 15, 2018 by CptRetroBlue
| | |
| --- | --- |
| | Had it up to here with Twitter's BS |
I find one of my accounts suspended and my gaming account locked waking up. This is not that strange this happens in the likes of Twitter. However it has happened so often that I am no longer upset about it, because I know JACK (the CEO of said thing) and Twitter themselves could care less on how they just kick you out for speaking your mind or just being there, while toxic accounts spread their cancerous hatred everywhere and seemingly, are doing just fine, such an account notorious for spewing out vile as Donald Trump's. JACK himself stated the reason why Trump's PERSONAL account is allowed to be as it is is because basically, its "good for business." No joke.