Here, you'll find up to 20 of the most recent posts from the people I follow. Only public results gleaned from the last 200 overall posts to HG Blogs will be displayed. If you see no results below, that means I'm not following a lot of people, or the people I'm following haven't been active in a long while, or they simply aren't sharing their posts.
---
All-Gen Short List (UPDATED)
Posted April 05, 2018 by TomatoMan
| | |
| --- | --- |
| | ironically, this list is pretty long! |
Those that know me, know that my wife and I are collectors. We have a fairly large number of games on various systems, new and old, however we are not done acquiring older titles. As one can imagine, we do have to prioritize, so some newer games we are interested in get put on the back burner due to finances. Here are a few titles for various consoles that I am personally interested in getting.

Gunstar Heroes(GEN)
Castlevania Bloodlines(GEN)
Alone in the Dark New Nightmare(DC)
D2(DC)
Robopon Ring Version(GBA)
Robopon Cross Version(GBA)
Demi Kids(GBA)
A Sound of Thunder(GBA)
Zone of the Enders: The Fist of Mars(GBA)
Nostalgia(DS)
The Krion Conquest(NES)
Vice Project Doom(NES)
MegaMan 7(SNES)
MegaMan X3(SNES)
Secret of Evermore(SNES)
Battalion Wars(GC)
Geist(GC)
Kirby Air Ride(GC)
---
Interesting article about Telltale Games
Posted March 21, 2018 by jerec
| | |
| --- | --- |
| | It's a long article, but a very interesting read. |
The Verge: Telltale Games Developer Layoffs Toxic Video Game Industry

I've been a fan of TellTale since the Sam & Max days, and I was initially quite happy that The Walking Dead was such a huge success for them, but became quite bored with that template over time (liked The Wolf Among Us, but never finished Game of Thrones, and I'm a huge GoT fan). It's hard to tell how many of these claims are true, since the article bounces between sources (and the CEO), so it does seem to be telling both sides of the story, or maybe the claims made by one side seem to ring a bit hollow.

---
Digital Game Pricing Really Frustrates Me Sometimes
Posted March 11, 2018 by pickhut
| | |
| --- | --- |
| | aka Warhammer: End Times - Vermintide Blog Post |
So with Vermintide 2, a Left 4 Dead-style game, recently released, I wanted to see if the first game, End Times - Vermintide, was available on the PS4. The first place I checked was the PS Store, and it showed up in the search results! I clicked it... and it was $39.99. The game came out on October 4, 2016.

---
My goals of trimming down the number of games I play at once have been achieved!
Posted February 20, 2018 by overdrive
| | |
| --- | --- |
| | And it only took a couple years! |
As I'm down to four games at once, which is a pretty reasonable number that allows me to switch from one to another if I get bored or temporarily frustrated by something...or just want to go from action to RPG to strategy or whatever. Well, four might briefly become five from time to time if I want to replay something old or (sigh...) help EmP out by messing with a 32X game or something almost as horrible (such as most of his other projects, which have forced me to play a crappy GBC Aliens game, the crappy original Thunder Force game on a crappy old computer, a crappy PS2 Evil Dead game AND the crappy Atari 2600 port of Zaxxon --- damn, dude, come up with a project where I'm playing something that kicks ass...PLEASE!!!!!!!!!!!!).

---
Here's why you shouldn't buy Megaman Legacy Collection 1/2 on Nintendo Switch
Posted February 19, 2018 by honestgamer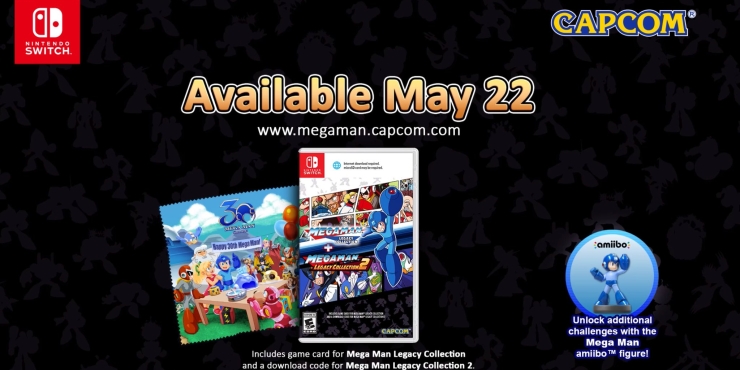 | | |
| --- | --- |
| | Capcom may have just stumbled upon the absolute worst possible way to bring Mega Man to Nintendo Switch. |
I can tell I'm not going to be able to move on with my day until I compose a blog post on this topic, because I'm simply too angry to let the rage fester inside my head, so here goes: Capcom has announced a physical release for Megaman Legacy Collection + Megaman Legacy Collection 2 on the Nintendo Switch. The compilation will retail for $39.99 MSRP, and will be shipped on a single cartridge. It will release this May in North America. Included on the cartridge is Megaman Legacy Collection, plus buyers will receive a key they can use to tie Megaman Legacy Collection 2 to their Nintendo account and download it onto their system memory or an XD card. There are notifications to that effect on the front of the box.

---
The Frozen Wilds is a Great Addition to Horizon: Zero Dawn
Posted February 13, 2018 by sam1193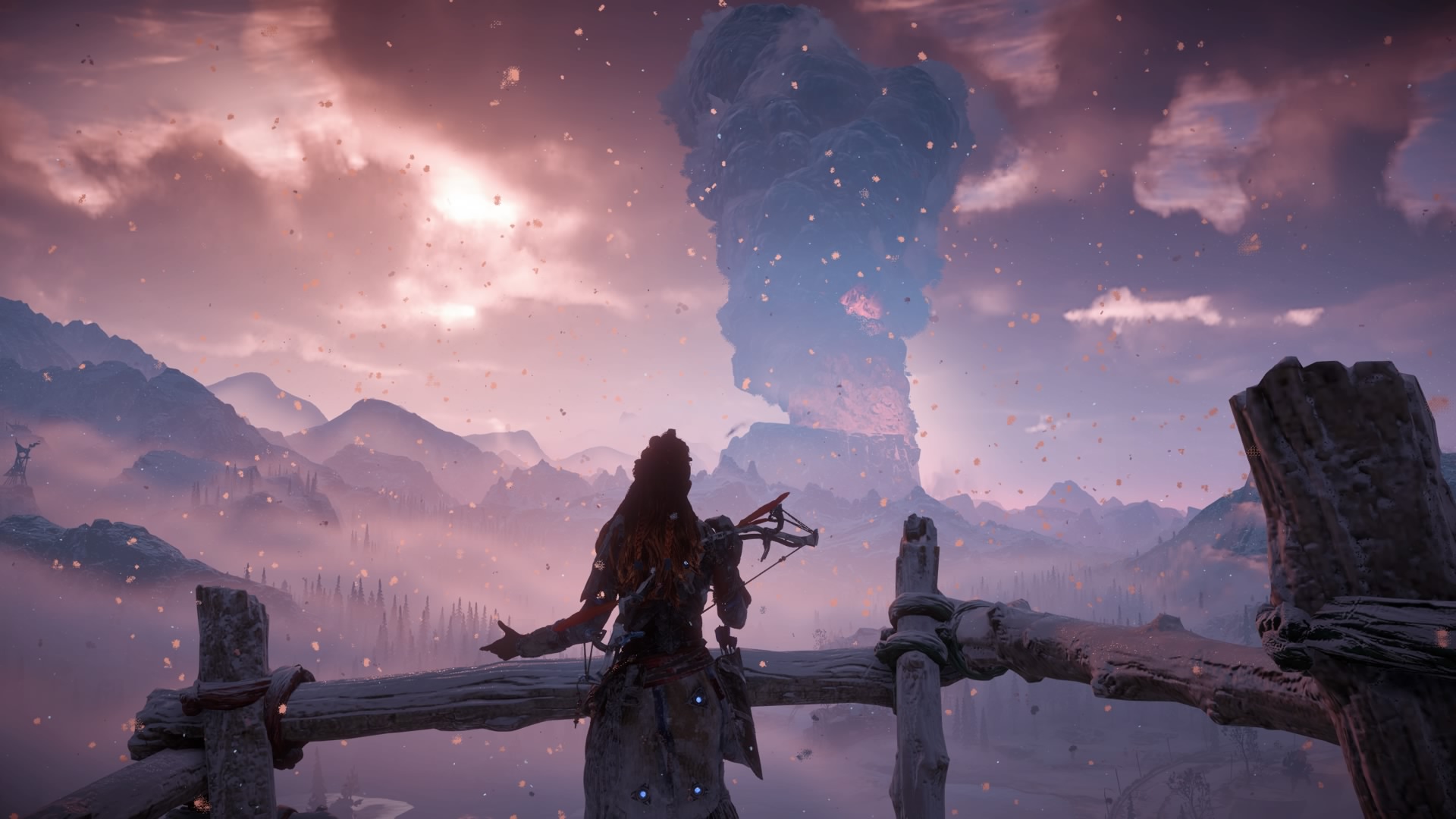 | | |
| --- | --- |
| | Horizon's DLC is the perfect excuse to revisit one of 2017's best games. |
Horizon: Zero Dawn exists in a strange paradox. It was positioned to be one of biggest games of the year thanks to a series of impressive showcases at pre-release events. As a game from a first party studio for the best-selling console out, it didn't lack for promotional backing from Sony. Reviews praised the game almost unanimously. Yet it feels like the game became yesterday's news way too quickly, its moment in the sun extinguished prematurely. The game's arrival was immediately superseded a week later by Zelda: Breath of the Wild, a game that revived one of the medium's oldest franchises and reset the standards for what to expect from open world games. That, along with the other two dozen great games released in 2017, took a lot of the air out of the room. Even accounting for the dizzy
---
GameStop is terrible at listing their exclusive games...
Posted January 23, 2018 by pickhut
| | |
| --- | --- |
| | Exclusives? Exactly. |
With Secret of Mana receiving a North American physical PS4 release exclusive only at GameStop next month, I decided to snoop around their website for the past couple weeks. I knew they've had a couple physical exclusive titles (in NA, at least) in the past, such as Song of the Deep, but I was surprised just how many PS4 exclusives they actually had; Duke Nukem 3D 20th Anniversary, Cities Skylines, and Killing Floor 2, to name the more familiar names. I was then thrown off by the number of "smaller" titles they had, such as Constructor (90s sim/tycoon title), a Prototype bundle of the first two games, Wuppo, and Has-Been Heroes, the latter I've only heard of for the first time while browsing GameStop.

---
Dark Souls
Posted January 17, 2018 by overdrive
| | |
| --- | --- |
| | AKA: What's killing Rob today? |
Started this a couple weeks ago and, so far, have progressed into the Depths. So, what all has killed me but good in this game! Let's see!

---
The ESPI AWARDS 2017
Posted January 14, 2018 by espiga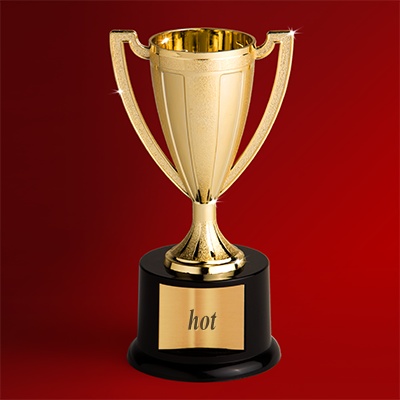 | | |
| --- | --- |
| | 2017 was a crazy year for vidyas. |
I don't show up often, but when I do, I talk about video games. Or kpop. But usually video games. This time around, I'm here to talk about my TOP TEN games from twenty seventeen! So, here is this year's ESPIS™

10. Shovel Knight: Specter of Torment



---
2017 - a great year in gaming
Posted December 31, 2017 by zigfried
| | |
| --- | --- |
| | So many games, so much awesome. |
Another World
I had never played Out of this World (same game - different name) back in the 16-bit days, so it was nice to finally see what all the fuss was about. It was an interesting game for sure, and with the smooth animation and atmospheric world, I can understand why it made an impact in the 90s. It has enough puzzles to make you think a bit, but unfortunately it also has frustrating stilted action sequences.
5/10

Earth Defense Force 4.1: The Shadow of New Despair
---
Friday the 13th: The Game Offline Mode is Available!
Posted December 18, 2017 by pickhut
| | |
| --- | --- |
| | The most glorious single-player mode of 2017! Proof inside! |
To make things "interesting," I decided to handicap myself for my first match. I equipped one of the weaker Jasons, who can't run or morph very well, set the difficulty to Hard, and fought against seven Counselor bots. This is what played out:



-0:00: Counselor literally ran into me after I made a bunch of noise. Then he ran in the house, picked up the gun... and ran into me without trying to fire.

-0:25: Counselor ran around in circles before she decided to dive in the water.

-0:40: Counselor got hit by my knife, and in retaliation, she turned around and ran into my body.

---
My Amazing Spoilerific Review of The Last Jedi
Posted December 17, 2017 by pickhut
| | |
| --- | --- |
| | Because my opinion matters the most on the Internet. Obviously. |
(spoiler spaces, because you can still see this when you enter my main blog page)

-

-

-

-

-

-

-

-

Thought it was fine. Maybe a bit too many space battle scenes.

Liked that they fleshed out Poe's character this time. Actually, I'm surprised how developed they made him in a film where tons of other stuff is happening. Went from a hot-headed, but well-meaning, pilot who constantly thought blowing stuff up all the time was the solution, to knowing better by the end of the film. (continued below)
e)
e)
e)

---
And now, it is five!
Posted December 14, 2017 by overdrive
| | |
| --- | --- |
| | Almost down to my goal of only working four games at once. |
Now that I'm done with the second Avadon game (and the review is up), I only have five games on my current docket. My 360 game, my retro system/ROM game and my Android game, to go with two games from other systems (PS, PS2, Wii, DS, 3DS, Steam).

Since it of those latter two that I'll get from 5 to 4 and then move on (at least until I get bored with Kemco stuff and turn it into two games from the aforementioned six systems PLUS Android), we'll start with my progress there.

---
The Myth of the Perfect 10
Posted November 20, 2017 by honestgamer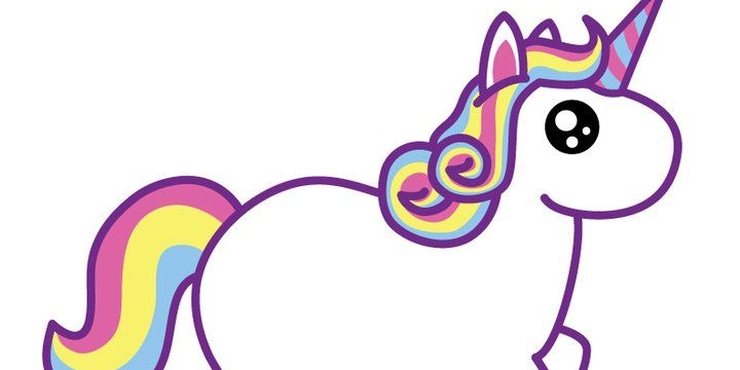 | | |
| --- | --- |
| | No game is perfect. Everyone knows that. So... 9 out of 10! |
Objectively, no game is perfect. You know it and I know it.

When a critic reviews a game, sometimes you'll see an accompanying score of 10/10 (or 5/5 in this site's case; there are all sorts of scale). Some readers will call this the "perfect 10," but that's a misnomer. No game is perfect, remember?

Why do some critics award 10/10 when clearly there's no such thing as a perfect game? Why do some critics balk at the notion. I worked briefly at an outlet where critics weren't allowed to award 10/10 scores, because games can't be perfect.

---
Review Views Have Reset
Posted October 24, 2017 by honestgamer
| | |
| --- | --- |
| | An uncommon hiccup led to wonky tallies, so everything has been reset. |
One of you today pointed out to me that review views are really messed up, to put things mildly. I looked into the situation, and unfortunately it appears that when the site was having some issues with page loads a while back, a review page partially loaded and successfully ran a partial query, which resulted in every review record being updated to show 1689 views. That's my best guess at the problem, anyway.

The resulting data was even less useful than if that column in the database had simply been wiped completely, so I went ahead and reset every value to 1 (which is the default instead of 0, for boring reasons I won't outline here). They'll start going up from there, as reviews are viewed.

---
The Winnowing Continues
Posted October 17, 2017 by overdrive
| | |
| --- | --- |
| | Down to six! Down to six! Down to six! (aka: 666, since we're in Halloween Month) |
Since I last updated my progress, I've beaten a few games in Bravely Default, Etrian Odyssey Untold: Millennium Girl, Journey to Kreisia, Kirby's Epic Yarn and Rayman Legends. My review is up for BD, it'll be up for Kreisia whenever a certain SOMEONE gets to it in the queue, I'm working on my review for Kirby's Epic Yarn (the ever-so-beloved part where I scrap 5 paragraphs and start over because my current tactic is sucking big-time) and then I'll pound out the review for Rayman Legends.

---
Goldeneye review (from the year 2000)
Posted October 15, 2017 by jerec
| | |
| --- | --- |
| | I look back on these reviews when I want to cringe. |
Goldeneye
Review by Jerec

Pages and Pages of Text
When starting a mission, if you dont read the 6 pages of text, you might aswell give up. I really didn't like reading so much. But even when I did read, the missions went from being ''too hard'', down to just plain ''hard''.

Graphics (7.3/10)
---
Return to Andromeda
Posted September 16, 2017 by jerec
| | |
| --- | --- |
| | 5 months later, I attempt the new Mass Effect again |
Wow. This game took a beating, critically. The initial release was pretty buggy. My own progress was stopped when a mission wouldn't generate the next objective, leaving me with no way to progress, and the last manual save too long ago.

Coming back to it now, I decided to start over with Sara Ryder instead of Scott. I pushed through parts of the early game that were familiar to me, and eventually reached the unknown. The game's been patched a fair bit, and it looks and plays a lot better than I remember.

---
The Winnowing: Part II
Posted September 12, 2017 by overdrive
| | |
| --- | --- |
| | As I still endeavor to trim down my number of current projects |
On one hand, you could say I'm 3/4 of the way there, as my plan is to have one game that I currently play in each of these four groups: 360, Android (ie: my Kemco niche), ROM and other system (ie: PS/PS2, 3DS/DS, Wii, Steam). And I have one game in each of the first three groups! On the other hand, in that "other system" group, I still need to narrow it down from 6 games to 1, so, yeah, there's a little bit of work I still have to do...

So, where am I?

XBOX 360: Rayman Legends -- the main goal is to start the Dark Souls games, but I didn't want to deal with something that work-intensive while trying to finish a bunch of other games, so I decided to work with this one. Which was a good decision, as this game is really awesome with a lot of cool features.

---
Site Tweak - Images
Posted August 06, 2017 by honestgamer
| | |
| --- | --- |
| | Putting images in your reviews just got easier. |
What did you do with your weekend? I spent most of mine coding, and the result is a collection of adjustments around the site. The big, obvious differences are the systems pages (which I posted about previously) and the site's landing page. Those are hard to miss.

However, I also spent a few hours coding an update to our image assets functionality. The change brings the image assets in line with what I set up for guides, where instead of inserting a big long bit of HTML (which not everyone knows), you can just insert a simple image insertion tag.