About Me:

Taking up all the good oxygen.

Find me complaining on twitter under @EmPIAm. Or not.
---
Bright Falls: The prequel to Alan Wake
March 09, 2011
People seemed to miss this. So, for your viewing plesure, a youtube link that's not an awful metal music video.


---
THINGS EmP IS PLAYING!
March 06, 2011
Venetica: This game is best described as Gothic/Risen lite. It reminds me very heavily of PS2 action/adventure game Drakan: The Ancient Gates; buggy but brilliantly unique in how it works and the world it showcases. It works the same in how it has a PCRPG-like quest logs where you can undertake smaller missions for martial and exp. gain. Combat is clever, and thereís always something to do. Proper honest Boss fights, too!

Shining Force II: I play a Shining Force or a Phantasy Star every year or so, and got it out of th way early this time around. Iíll probably get around to actually reviewing it this time around, but the game itself simply never gets old.

---
ACHIEVEMENT UNLOCKED: HALF A MILLION
February 27, 2011
Turns out, while I wasnít looking, I was being steadily more popular that you. Yes, you, random reader; because my view figures now total in the half million.

Next stop, presidency of the world.
---
Year in Review: Part VI (Original and best!)
January 09, 2011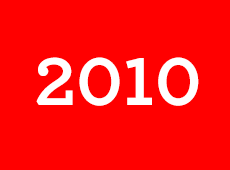 Part 6! Holy shit, I've been doing this way too bloody long.

Output's been okay this year seeing as I had to take a lot of time out for health reasons and started the year pretty sure I'd finish up commitments then throw the towel in on reviewing. Now 2011 has dumped the weight of a website on my shoulders and partnered me with phantom fellow staffers toiling away at irrelevance, I'll expect that mindset to battle away with burnout to see which forces retirment first.

Complaing disguised as a director's commentory follows from here:
---
Fable II
(360) January 10th
---
The king of stats!
September 06, 2010
Today, I posted my 250th review for this site and earnt one of those milestone thingies. I decided to see how I stood against the rest of you slackers in these terms and was not surprised to find this:

01. EmP. 665

Iím the best thing that ever happened to this website. Officially.
---
EmP hates Weather/EmP loves Football. Too much.
August 25, 2010
Scant seconds before I started typing (using magically skilled fingers that seem to glide -- GLIDE -- over the awful regressed keyboard of this laptop) I received a phone call from a once-close friend who smugly told me that she was sitting, snug and warm, in a studio that I was asked to attend -- for money -- but turned down in order to play football. A glance outside isnít needed to gauge the weather; I can hear the rain trying its damnedest to break through the ceiling. Right now is one of those depressingly perfect moments when you realise youíve picked exactly the wrong choice. Iím already wet and cold, and, in an hour, I need to start playing though a torrential downpour that only England can properly produce (may not be as violent as some, but itís always effortlessly more misera
---
Random thoughts.
August 07, 2010
The other day, I finally got around to watching the film adaptation of Max Payne. This surprised me, but not half as much as when I not only enjoyed the film thoroughly, but got the hilarious joke played on the complain-ready video-gamers who bemoaned the movie the second they saw their first trailer. Jokes on you -- or, should I say, us. I wonít pretend I didnít do exactly the same.

---
Additional Articles:
[01] [02] [03] [04] [05] [06] [07] [08] [09] [10] [11] [12] [13] [14] [15] [16]