---
That mysterious Blue Spell
August 02, 2019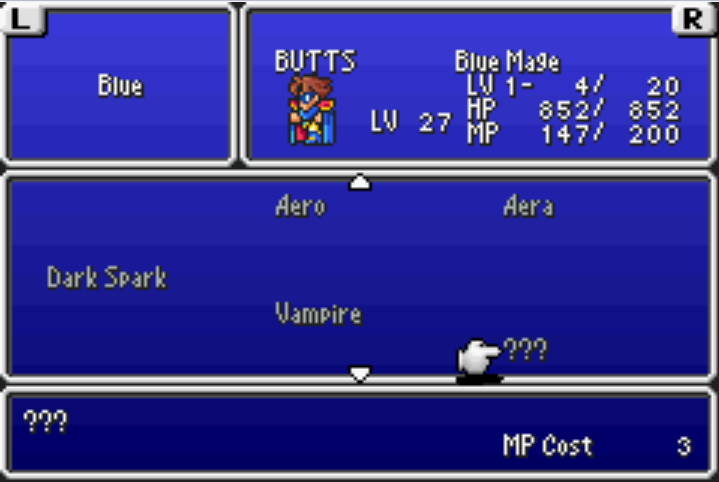 Riddle me this
On my play through of Final Fantasy V Advance I encountered something mysterious, mainly a spell only marked as ??? when confronted against a Bone Dragon when rescuing a Moogle on Galuf's World. After defeating it my Blue Mage learned it and it costs 3 MP to use, dealing only minimal or no damage at all to any foe, plus the fact that it won't work if you invoke it against the same enemy within a battle. I am not sure if this is a glitch or was put there intentionally. So far my search about this mysterious spell has come up negative. Quite frankly after having it around I was wary that if I used it it would do something to my save file or glitch the game. Good thing it hasn't.
---
Final Fantasy V Advance
July 22, 2019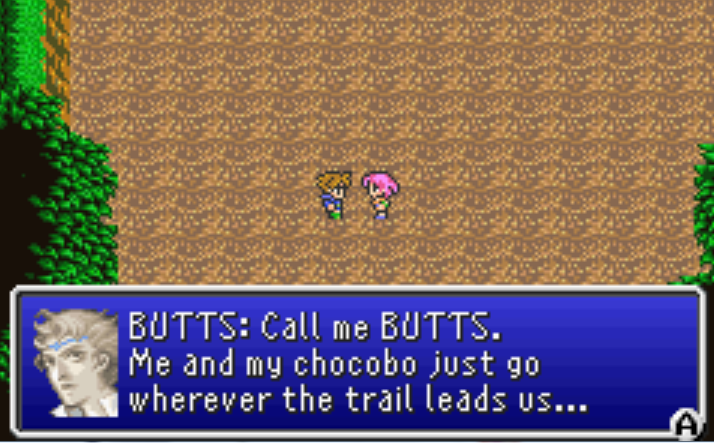 Here we go. Again.
I have so much bad luck whenever I try finishing this game. If it isn't when I rented the PSX versions and could not finish it by the time I returned the game back then, it would glitch and my game save files/save states on an SNES emulator later on. So now I am just trying out the GBA version since it also has extra stuff on it since its first outing on the Super Famicom and hopeing than this time I may finally finish it without any nonsense. Here it goes.
---
Return to Okami
July 16, 2019
Reacquainting with the sun goddess
Got my copy from Amazon couple days ago and resumed my years long playthrough I started the first time I touched this wonderful title. I just can't put into words what it feels like playing this game, simply amazing for its time. Not only in graphical design but the overall feel of the game itself. Its just wonderful. The fact that the wolf is one of my favorite wild animals simply adds to the overall nostalgic factor here.

---
E3's teasers
June 11, 2019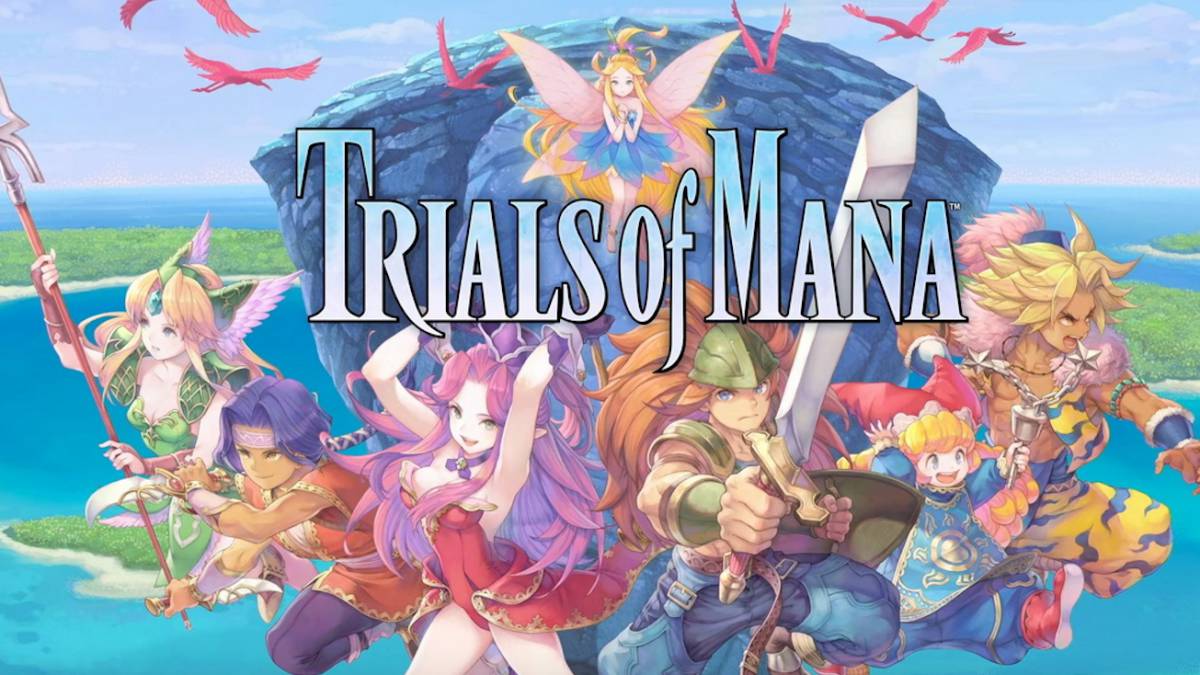 Its gonna be a good year in gaming
Besides Final Fantasy 7 Remake, E3 has been showing off some nice, nice titles which are gonna make 2019-2020 great in gaming. Some are seuels and others reimaginings, but all awesome in my humble opinion.

Luigi's Mansion 3-
To be honest I never knew there was a part 2 to begin with but I am nbot complaining that Mario's timid brother doesn't get another game of his own. For the looks of it, it seems more of the same with little to add into it, but this is just a teaser of a game Nintendo is worked on so I am very hopeful more stuff will be added as it progresses.

Link to Luigi's Mansion 3 teaser

Breath of the Wild Sequel-

---
Final Fantasy 7 Remake IGN Boss fight clip
June 11, 2019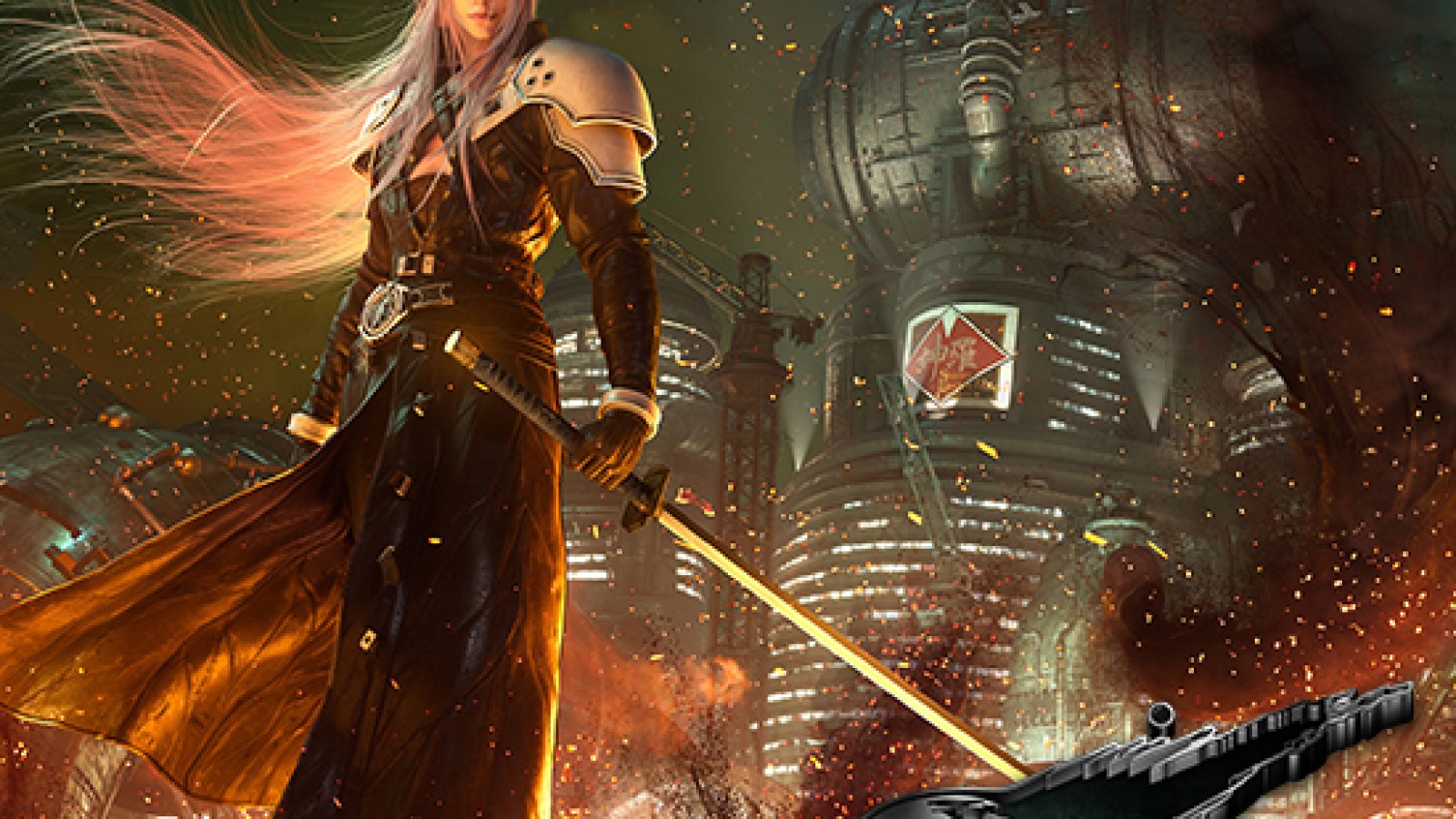 Too gabby for my taste.
So we have given glimpses of the FF7 Remake in trailers and some gameplay implemented as IGN shows on this clip. My thoughts? Well, it looks great, the whole rendition of the popular game with contemporary graphics does indeed makes justice, so is the dubbing in English. However I am not too much of a fan regarding its new battle system although it does make some sense given how Square-Enix creates their FF games nowadays. Another bit I am not too fond of is that characters here talk *a lot,* and I sure hope its not in every other battle other than boss fights if possible. Again, this may not be the same opinion of all who have watched said gameplay, so this will be my own opinion of it. The remake does look good, it might just be what Square-Enix needs to do in future FF games, and
---
The Double Dragon 3 Curse
June 04, 2019
Third time isn't always a charm
While this third chapter on the Double Dragon series was not as bad as some may think, it has been the least liked sequel out of the arcade trilogy, and also on console adaptations. The game was such a distant departure from the games that preceded it and while it had some positive quirks, there is no denying that it could be considered the black sheep of the series overall in all aspects.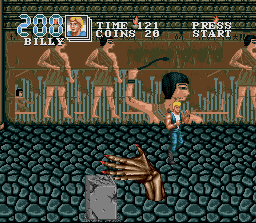 ---
Current RPGs playing
May 30, 2019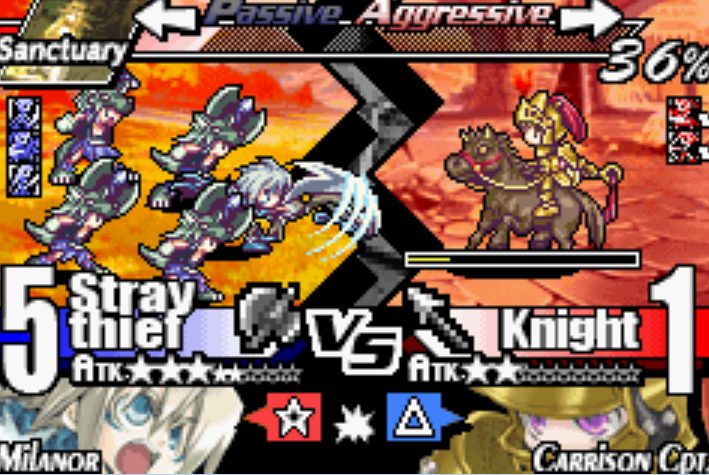 Busy,busy,busy!
Oh man, I am so trying to catch up on games I have either saved on PS2 and or emulation. As stated before, I could not get into my PSX emulation library because said emulator refuses to work with this crappy Desktop PC I could barely afford to acquire, so I am starting *anew* with said RPGs I was trying to finish there. Luckily, those on other emulators including SNES and GBA were intact so I can resume my quest in accomplishing said games. So far, these are games I am currently going through:

On PS2

Final Fantasy 10

Final Fantasy 12

Legend of Legia 2

Wild Arms 3

On PSX

Chrono Trigger

Beyond The Beyond

Final Fantasy VII

Dragon Warrior

On SNES

Feda Emblem of Justice

---
Additional Articles:
[01] [02] [03] [04] [05] [06] [07] [08] [09] [10] [11] [12] [13] [14] [15] [16] [17] [18] [19] [20] [21] [22] [23] [24]