About Me:

Writer, artist and musician. Also retired from the demoscene. Concerned primarily with technology and education. Oh yeah, and good games.
---
Cordwainer Bird might have something to say ...
December 28, 2016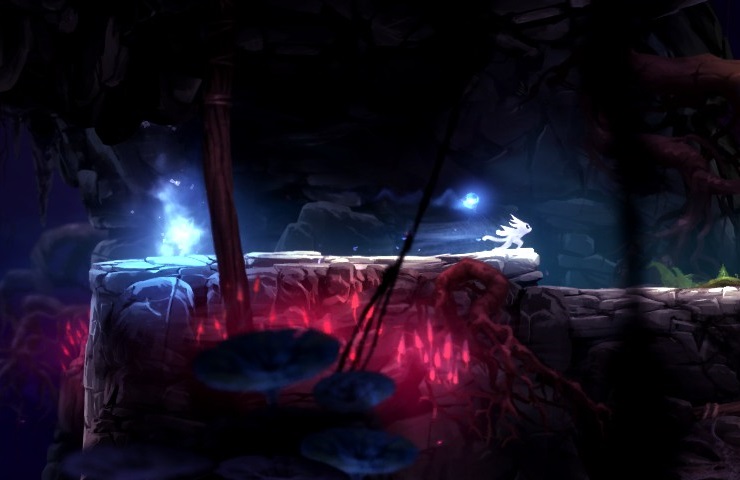 ... about the state of things these days. Then, whoa!
Poking around for a game for my Mom - yes, she's an avid gamer, haven't I mentioned she's the primary talent behind the ACME Resource Pack? No? Okay. We both adored Dust: AET a couple of years ago, and I'm still on the hunt to repair or replace my PS3 which has unceremoniously desoldered its components for me so she can play Journey.

Oh we do love pretty graphics and a good story. So, I turned back to a game that caught my attention nearly a year ago - when it launched. Ori and the Blind Forest. I had to put down Stardew Valley for it, but no one really got across just how amazing Ori is. I wonder if I'm the only one who "gets it", sometimes ... but then I met you guys.

---
School's out ...
December 12, 2016
...so many dang games to play!
I know I'm not alone in this situation. However, I had another thought ... as I've been updating my own Patreon page, I noticed that the HonestGamers.com patreon has no posts whatsoever.

A case of too much to do, I know. However ... maybe we can devise a way of cross posting, somehow? At the very least links to Staff reviews would be nice to see there, so that Patreonizers could see the site's activity.

Any thoughts?

I think I'll go try a game I haven't played yet ...
---
Really Dang Useful Site Features
December 07, 2016
...that I hadn't even noticed.
So, I've noticed that goal setting has helped me focus my time, and prepare me for the reviews I intend to write. I've actually made good progress in my replay of HL2: Episode Two - which really is enjoyable, thanks to hard work and well placed tension. Whilst poking around the HG blogs, I noticed this "games" thing.

Rather to the point, I filled out as many of the games I could from my collection (I have over 500 Steam games, which is frankly, absurd). According to the listings on HG, I can review just about anything and it'll be new to this site. That is awesome. It also helps me choose what games to focus on when I do sit down to play ... being in the mood to have a critical mindset, 'cause we know that's not always possible.

---
So, who operates a Patreon page?
November 25, 2016
Paid access to creativity is weird, but here we are ...
Directly inspired by HonestGamer, and his website, I started a Patreon which features the creative goings-on of the ACME Resource Pack for Minecraft, which I co-develop and manage with Tumbleberry. We've been at it for five years now, and we have over 8 million downloads, reviews, third party listings, first party listings, affiliates, YouTube reviews and more.

For the curious, here's our homepage: http://www.nudgeworksdesign.com

I decided also to throw my novelist leanings into the mix, because, it's something I do that keeps me going. Additionally I've included my reviews for this site, because that's blossoming rather nicely into a great tool to polish my writing skills.

---
Gaming Reviews: The Importance of Honesty
November 21, 2016
As we look toward an uncertain future, integrity is of greater value than ever.
I've actually little more to say than that. Major media outlets in the US regard a hostile future on many fronts, and with the neutrality of the internet at risk, what we do here matters more than ever.

We're doing more than correcting the past wrongs of customer cheating embargoes, because as HonestGamer point out in a recent blog post, we don't have time for all the new stuff coming out. We've banded together to give our sincere opinions about the games we have experienced and what they've meant to us.

I'm going to say it now ... if HG decides that donations, such as Patreon, are needed to keep the site alive and thriving, count me in. We don't know what will happen next, but I do know we are stronger as a team.

And yes, I deliberately avoided her campaign slogan.

---
Farming Done Good
November 06, 2016
Stardew Start Doin' Chillaxing Right Good
A little impromptu rap-ish poem-ish sorta-ish. Stardew Valley is the Harvest Moon I could never get into. Because I don't relate to the presentation? Because I'm actually sick and tired of anime in general? Probably.

What a gem of a game, but until my Humble Monthly subscription provided me a copy, I hadn't given it more than a second glance. If for $12 a month I get one good title, I'm okay with that. Two is a score, and the occasional exclusive is nice too.

---
Standards
October 28, 2016
...and holding games to them.
What's the difference between an Indie and Mainstream game? Production quality? When you saw the word "Indie" associated with a game, did you make concessions for its imperfections? Why?

I've done it, quite recently. Skyborn. Yup. I finally got to the final boss and I'm choked. Annoyed. Frustrated. Irritated. Pick one and run with it. Why?

Because I can't beat the nit. I couldn't even complete the Colosseum. Is that a problem? You're darn straight it is! Skyborn has this obnoxious fixed amount of mobs, and once you beat them, you've topped out. You can traverse the entire game map ... in less than ten minutes ... and not a single new mob will spawn.

---
Additional Articles:
[01] [02] [03] [04] [05] [06] [07] [08] [09]