Here, you'll find up to 20 of the most recent posts from the people I follow. Only public results gleaned from the last 200 overall posts to HG Blogs will be displayed. If you see no results below, that means I'm not following a lot of people, or the people I'm following haven't been active in a long while, or they simply aren't sharing their posts.
---
Reviewish thing: Wrestlemania Weekend part 2: Wrestlemania 34
Posted April 20, 2018 by JoeTheDestroyer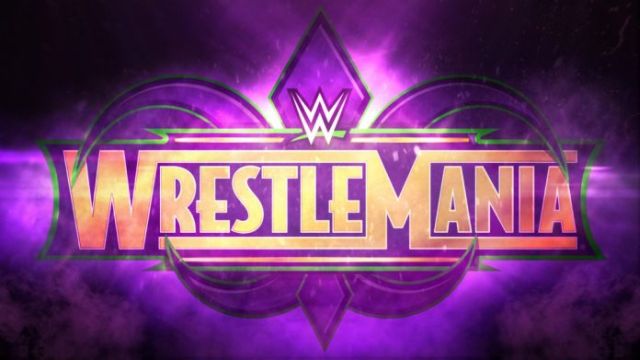 | | |
| --- | --- |
| | Better late than never |
This is belated, but these are my thoughts after finishing Wrestlemania 34 nearly two weeks ago. I wanted to have this up sooner, but my electrical issues prevented that. Now that I have finally updated the blog post, here it is:


I just sat through all of it and I'm exhausted, so I'm going to cut to the chase on my opinion about Wrestlemania 34.

How was the event? Decent. What I liked more is that it leaves WWE in an interesting spot and establishes cliffhangers. Wrestlemania is supposed to be their flagship PPV and the culmination of their season, so there shouldn't be cliffhangers. Yet here we are...


Matches in order, with brief opinions:

1. Andre the Giant Memorial Battle Royal
Rating: 2.5/5
Winner: Matt Hardy
---
The things I go through to play decade-old games...
Posted April 18, 2018 by JoeTheDestroyer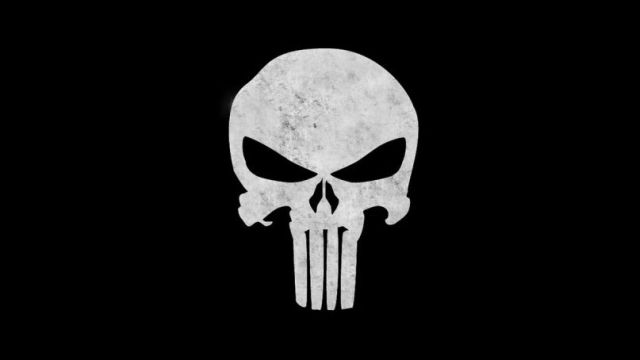 | | |
| --- | --- |
| | such as The Punisher. |
I got tired of playing my PS2 games on a dinky flatscreen TV with blurry visuals, so I decided to get something cheap yet decent. I ended up with an inexpensive Westinghouse set that does the job. Bear in mind that this isn't my main TV, but one I keep in the basement so I can play some of my older systems. After purchasing it, I fished out my PS2's component cable and fired it up. What greeted me as I started The Punisher was a horribly discolored cutscene, where Soap and Molly questioned Frank Castle about his shootout with Kingpin while blue and red hues flashed all over their faces. I thought this couldn't be right and feared the TV was to blame. I didn't want to take it back.

---
Reviewish thing: Wrestlemania Weekend part 1: NXT Takeover: New Orleans
Posted April 08, 2018 by JoeTheDestroyer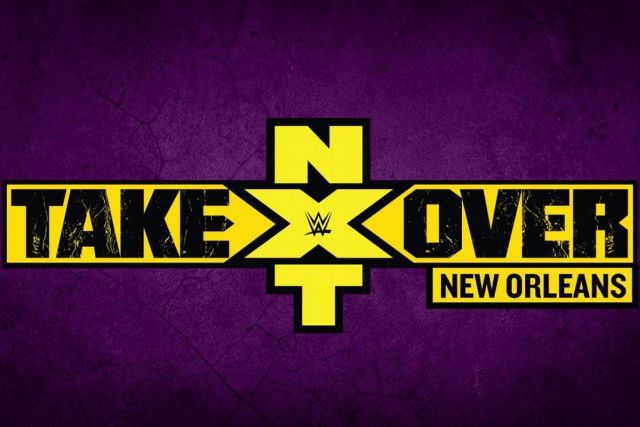 | | |
| --- | --- |
| | One hell of a PPV |
It's been 18 years since I avidly watched WWE. I stopped watching for a number of reasons, but the main one being the visible dip in quality. The latter years of the Attitude Era were tiring, especially the events involving the McMahon-Hemlsley Faction. I drew the line at The Invasion, when WWE purchased WCW and attempted a half-assed crossover event (which also saw ECW playing a part) that fell flat.

---
All-Gen Short List (UPDATED)
Posted April 05, 2018 by TomatoMan
| | |
| --- | --- |
| | ironically, this list is pretty long! |
Those that know me, know that my wife and I are collectors. We have a fairly large number of games on various systems, new and old, however we are not done acquiring older titles. As one can imagine, we do have to prioritize, so some newer games we are interested in get put on the back burner due to finances. Here are a few titles for various consoles that I am personally interested in getting.

Gunstar Heroes(GEN)
Castlevania Bloodlines(GEN)
Alone in the Dark New Nightmare(DC)
D2(DC)
Robopon Ring Version(GBA)
Robopon Cross Version(GBA)
Demi Kids(GBA)
A Sound of Thunder(GBA)
Zone of the Enders: The Fist of Mars(GBA)
Nostalgia(DS)
The Krion Conquest(NES)
Vice Project Doom(NES)
MegaMan 7(SNES)
MegaMan X3(SNES)
Secret of Evermore(SNES)
Battalion Wars(GC)
Geist(GC)
Kirby Air Ride(GC)
---
And it is on this day that I declare my computer no longer gaming capable.
Posted April 04, 2018 by JoeTheDestroyer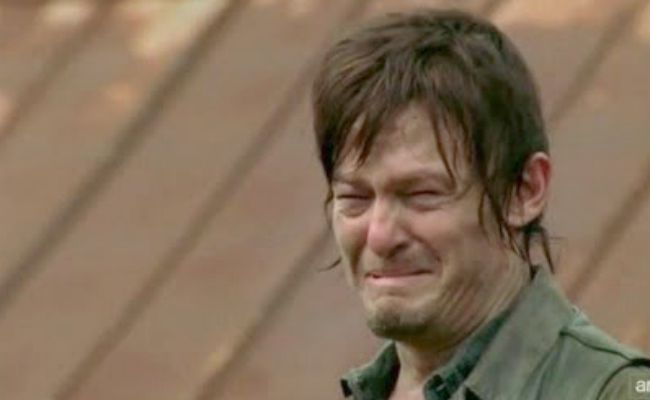 | | |
| --- | --- |
| | Currently saving money to remedy the situation |
My current computer still works. Unfortunately, it can't do more than stream videos.

You see, this computer has lasted six years. While playing Gothic II, it would intermittently crash. I thought that was the game, since other players reported the same problem. However, the issue continued to arise while I played through Avencast: Rise of the Mage (though it didn't occur while I played Upwards, Lonely Robot, Amnesia: A Machine for Pigs or Brothers: A Tale of Two Sons). Sadly, after 17 hours of progress, the computer crashed and corrupted my game data, thereby ending my run. I was at the final stretch, too.

---
Interesting article about Telltale Games
Posted March 21, 2018 by jerec
| | |
| --- | --- |
| | It's a long article, but a very interesting read. |
The Verge: Telltale Games Developer Layoffs Toxic Video Game Industry

I've been a fan of TellTale since the Sam & Max days, and I was initially quite happy that The Walking Dead was such a huge success for them, but became quite bored with that template over time (liked The Wolf Among Us, but never finished Game of Thrones, and I'm a huge GoT fan). It's hard to tell how many of these claims are true, since the article bounces between sources (and the CEO), so it does seem to be telling both sides of the story, or maybe the claims made by one side seem to ring a bit hollow.

---
Crisis Core: Final Fantasy VII - Impressions
Posted March 20, 2018 by JoeTheDestroyer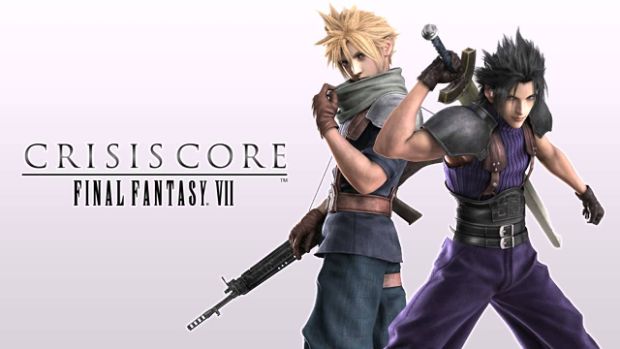 | | |
| --- | --- |
| | Oh, goodie. Square being experimental. |
I've owned Crisis Core for a long time, and I put off playing it. I'm not sure why, but something told me to check out other games first. Having pumped about three hours into it, I think I know why...

I haven't played far enough into it to say for sure, but so far it feels half-assed and unnecessary. The areas you enter are plain and underwhelming, even linear. There are a couple of branches now and then, but for the most part dungeons are straight shots to the end.

---
Gothic 3 - First impressions
Posted March 18, 2018 by JoeTheDestroyer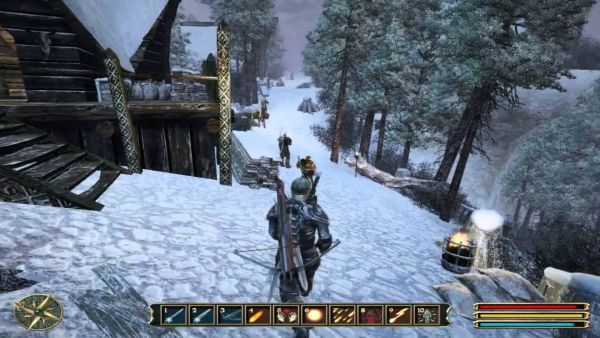 | | |
| --- | --- |
| | It seems like a step forward... |
My computer is dying. Well, it's more like it's being left in the dust. More and more, indie devs are releasing titles that this bag of bones my friend and I built circa 2012 can't run properly. You know it's bad when you can't even run non-AAA titles. I now plan to save up a whopping $1200 to either build a new PC or hire someone to do so, mostly so I can play modern titles.

Before that happens, I have four RPGs I'd like to scrub off my list. I hope to have these finished so I don't get halfway through them, then have to transfer my save files to the new computer (it's mostly a laziness thing). Those titles are Gothic 3, Arcania: Gothic IV, Planescape: Torment Enhanced Edition and Avencast.

---
Digital Game Pricing Really Frustrates Me Sometimes
Posted March 11, 2018 by pickhut
| | |
| --- | --- |
| | aka Warhammer: End Times - Vermintide Blog Post |
So with Vermintide 2, a Left 4 Dead-style game, recently released, I wanted to see if the first game, End Times - Vermintide, was available on the PS4. The first place I checked was the PS Store, and it showed up in the search results! I clicked it... and it was $39.99. The game came out on October 4, 2016.

---
My goals of trimming down the number of games I play at once have been achieved!
Posted February 20, 2018 by overdrive
| | |
| --- | --- |
| | And it only took a couple years! |
As I'm down to four games at once, which is a pretty reasonable number that allows me to switch from one to another if I get bored or temporarily frustrated by something...or just want to go from action to RPG to strategy or whatever. Well, four might briefly become five from time to time if I want to replay something old or (sigh...) help EmP out by messing with a 32X game or something almost as horrible (such as most of his other projects, which have forced me to play a crappy GBC Aliens game, the crappy original Thunder Force game on a crappy old computer, a crappy PS2 Evil Dead game AND the crappy Atari 2600 port of Zaxxon --- damn, dude, come up with a project where I'm playing something that kicks ass...PLEASE!!!!!!!!!!!!).

---
Updated review: Blake Stone: Aliens of Gold
Posted February 08, 2018 by JoeTheDestroyer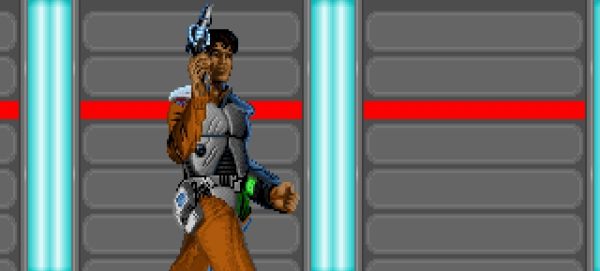 | | |
| --- | --- |
| | Still a 5/10 |
http://www.honestgamers.com/images/assets/13/B/12603/1.jpg

I think this is either the third or fourth incarnation of this particular review.
---
GameStop is terrible at listing their exclusive games...
Posted January 23, 2018 by pickhut
| | |
| --- | --- |
| | Exclusives? Exactly. |
With Secret of Mana receiving a North American physical PS4 release exclusive only at GameStop next month, I decided to snoop around their website for the past couple weeks. I knew they've had a couple physical exclusive titles (in NA, at least) in the past, such as Song of the Deep, but I was surprised just how many PS4 exclusives they actually had; Duke Nukem 3D 20th Anniversary, Cities Skylines, and Killing Floor 2, to name the more familiar names. I was then thrown off by the number of "smaller" titles they had, such as Constructor (90s sim/tycoon title), a Prototype bundle of the first two games, Wuppo, and Has-Been Heroes, the latter I've only heard of for the first time while browsing GameStop.

---
Dark Souls
Posted January 17, 2018 by overdrive
| | |
| --- | --- |
| | AKA: What's killing Rob today? |
Started this a couple weeks ago and, so far, have progressed into the Depths. So, what all has killed me but good in this game! Let's see!

---
The ESPI AWARDS 2017
Posted January 14, 2018 by espiga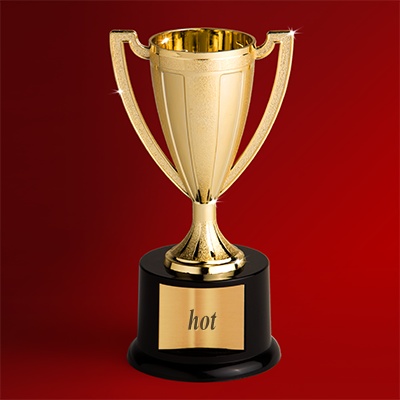 | | |
| --- | --- |
| | 2017 was a crazy year for vidyas. |
I don't show up often, but when I do, I talk about video games. Or kpop. But usually video games. This time around, I'm here to talk about my TOP TEN games from twenty seventeen! So, here is this year's ESPIS™

10. Shovel Knight: Specter of Torment



---
2017 - a great year in gaming
Posted December 31, 2017 by zigfried
| | |
| --- | --- |
| | So many games, so much awesome. |
Another World
I had never played Out of this World (same game - different name) back in the 16-bit days, so it was nice to finally see what all the fuss was about. It was an interesting game for sure, and with the smooth animation and atmospheric world, I can understand why it made an impact in the 90s. It has enough puzzles to make you think a bit, but unfortunately it also has frustrating stilted action sequences.
5/10

Earth Defense Force 4.1: The Shadow of New Despair
---
Games I Played in 2017
Posted December 31, 2017 by JoeTheDestroyer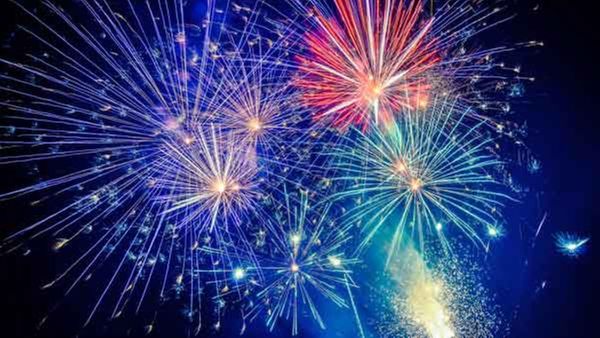 | | |
| --- | --- |
| | A Helluva Year |
Another year in the books, and what a great year for gaming it was! No, sadly I didn't get to play as many modern games as I would have liked, and I didn't get a Switch. However, I still had the opportunity to experience some great content and cross a whole ton of games off my backlog. In fact, since my backlog also includes books and movies, I sliced nearly 100 entries off this year.

I figured I'd take this time to yammer about my noteworthy playthroughs this year. I mean, I only played a handful of new games this year, including a well known sandbox title and a J-RPG that reinforced my adoration of Nihon Falcom.

As for my own year in review...


---
Game Progress 12/21/17: Pre-Christmas Edition
Posted December 21, 2017 by JoeTheDestroyer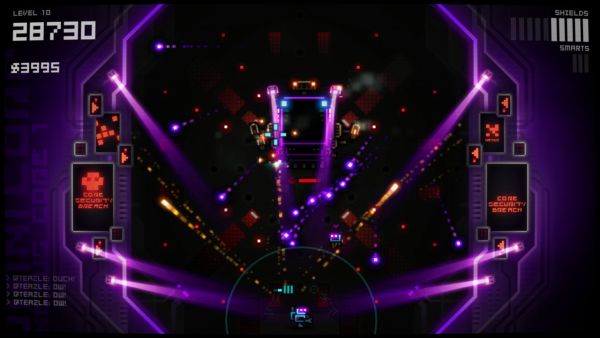 | | |
| --- | --- |
| | Arx Fatalis finally falls |
Arx Fatalis (PC)
I made my way through Akbaa's temple, noticing some items called Akbaa Stones or something like that along the way. I left one on a dead body to make space for merchant fodder and took the other with me. I couldn't find a use for it during my time in the temple, and so decided to sell it later. Bad move.

Anyway, after tinkering with some golems and slicing up cultists, I reached the boss chamber. One of the good guys outed himself as a turn coat, and summoned a demon for me to fight. It was a pretty rough battle, and mostly consisted of me running backwards, slashing and casting the heal spell repeatedly. I did eventually topple the beast and attempted to touch the meteor. Of course, it didn't go as planned, so I began the next phase of the campaign.

---
Friday the 13th: The Game Offline Mode is Available!
Posted December 18, 2017 by pickhut
| | |
| --- | --- |
| | The most glorious single-player mode of 2017! Proof inside! |
To make things "interesting," I decided to handicap myself for my first match. I equipped one of the weaker Jasons, who can't run or morph very well, set the difficulty to Hard, and fought against seven Counselor bots. This is what played out:



-0:00: Counselor literally ran into me after I made a bunch of noise. Then he ran in the house, picked up the gun... and ran into me without trying to fire.

-0:25: Counselor ran around in circles before she decided to dive in the water.

-0:40: Counselor got hit by my knife, and in retaliation, she turned around and ran into my body.

---
My Amazing Spoilerific Review of The Last Jedi
Posted December 17, 2017 by pickhut
| | |
| --- | --- |
| | Because my opinion matters the most on the Internet. Obviously. |
(spoiler spaces, because you can still see this when you enter my main blog page)

-

-

-

-

-

-

-

-

Thought it was fine. Maybe a bit too many space battle scenes.

Liked that they fleshed out Poe's character this time. Actually, I'm surprised how developed they made him in a film where tons of other stuff is happening. Went from a hot-headed, but well-meaning, pilot who constantly thought blowing stuff up all the time was the solution, to knowing better by the end of the film. (continued below)
e)
e)
e)

---
And now, it is five!
Posted December 14, 2017 by overdrive
| | |
| --- | --- |
| | Almost down to my goal of only working four games at once. |
Now that I'm done with the second Avadon game (and the review is up), I only have five games on my current docket. My 360 game, my retro system/ROM game and my Android game, to go with two games from other systems (PS, PS2, Wii, DS, 3DS, Steam).

Since it of those latter two that I'll get from 5 to 4 and then move on (at least until I get bored with Kemco stuff and turn it into two games from the aforementioned six systems PLUS Android), we'll start with my progress there.