Here, you'll find up to 20 of the most recent posts from the people who have the good taste to follow my blog. Only public results gleaned from the last 200 overall posts to HG Blogs will be displayed. If you see no results below, that means not a lot of people are following me, or my followers haven't been active in a long while, or they simply aren't sharing their posts.
---
Short break
Posted November 14, 2018 by JoeTheDestroyer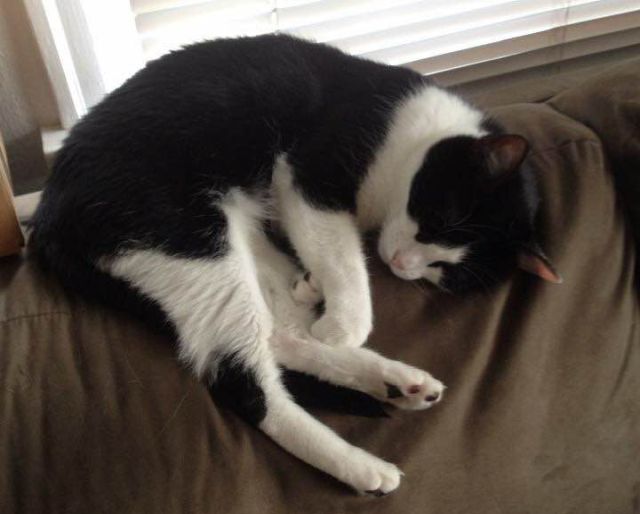 | | |
| --- | --- |
| | Pet problems |
I'm going to be taking a short break from reviewing. By short, I don't mean any more than a month or so. You see, about two months ago, one of my cats ran away from home. My older son left his window open. She used to leap up there to look outside, but must not have realized there was no pane there to stop her. My guess is she fell out and panicked, then became a resident of my neighbor's crowded property. As far as I could tell, she was living under things in his backyard for a while, and she wouldn't come back to us. He kept her well fed for a while, anyway. She was a strictly indoor cat, so her ability to survive outside was probably not terribly up to scratch (no pun intended), and eventually she stopped finding food...

---
Who has two thumbs and is already preparing for next year's October reviews?
Posted November 03, 2018 by JoeTheDestroyer
| | |
| --- | --- |
| | This guy |
I can't believe I'm actually doing this again. I probably won't be able to get all the way through it, because my free time loves to fluctuate. One year, I managed to write two reviews per day, between here and Realm of Gaming (totaling 62 reviews, three quarters of which were game revs, and the other quarter consisting of movie reviews). Maybe next year I can pull of a review for each day, plus Underbelly blog posts. So far, I've completed:

Game reviews:
Slender: The Eight Pages (PC)
Castlevania: Order of Ecclesia (DS)
The Lost Souls (PC)
Euclidean (PC)


Underbelly posts:
Humongous (1982)
Anthropophagus: The Grim Reaper (1980)

---
The Underbelly: Rawhead Rex
Posted October 03, 2018 by JoeTheDestroyer
| | |
| --- | --- |
| | Attack of the Slack-Jawed Biker Demon |
The Underbelly #2
Rawhead Rex
1986
Director: George Pavlau
Premise: A big, man-eating monster that looks nothing like his source material runs amok in a small Irish community. Bad visual effects ensue...


If you see a mysterious stone monument on your property, likely left there by druids, DON'T TOUCH IT.

If you want to adapt a short horror story by a prominent author, and decide to make changes to key elements of said story, DON'T BOTHER SHOOTING IT.

---
The Underbelly: Legend of Dinosaurs and Monster Birds
Posted October 01, 2018 by JoeTheDestroyer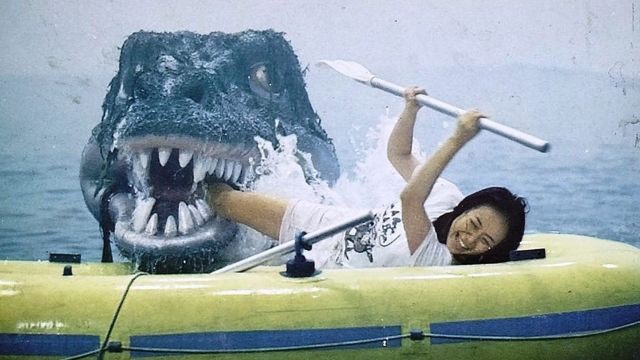 | | |
| --- | --- |
| | It's October. Let's talk about (mostly bad) horror movies. |
The Underbelly #1
Legend of Dinosaurs & Monster Birds
1977
Director: Junji Kurata
Premise: Bizarre climate conditions resurrect a petrified Plesiosaurus and a Rhamphorhynchus, who then munch Lake Sai's and Mt. Fuji's visitors. Meanwhile, a boring hero seeks to... What? Clear his disgraced father? Strike it rich with a monumental scientific breakthrough? See a prehistoric creature with his own eyes? Pick a motivation, dude.


SPOILERS ABOUND: I know this is an old flick, but at there's always that one reader who gripes about giveaways for obsolete flicks.


From appteizer to dessert, one town becomes a monster meal.

---
Family Emergency Redux
Posted August 23, 2018 by honestgamer
| | |
| --- | --- |
| | Sequels suck. |
My dad was out of rehab, following his surgery two weeks ago, and was enjoying the leisurely life back home. But something--possibly doing dishes as recommended for therapy, though that is uncertain at this point--has caused his fusion to slip, which requires another serious surgery which may happen tonight or tomorrow depending on surgeon availability. I am traveling once more to be with my mom and dad at this time, and will again be mostly unresponsive and unproductive on the site for another little while (actual length of time to be determined). Thank you for your understanding!
---
Family emergency
Posted August 06, 2018 by honestgamer
| | |
| --- | --- |
| | Sorry if Iím not responsive for a few days. |
I am typing this post on my phone, in a hospital waiting room halfway across the state from my apartment. So I will keep it brief...

While fighting Oregon wildfires on farmland where he works (or adjacent to it), my dad was driving a Caterpillar vehicle. It got caught on an embankment of some sort and rolled over. My dad was in the cab and avoided being crushed but was still seriously injured. He is scheduled for surgery tonight on his spinal column, but that may be pushed back some and maybe even until tomorrow.

---
Pre-review, short opinion of Lust for Darkness
Posted July 22, 2018 by JoeTheDestroyer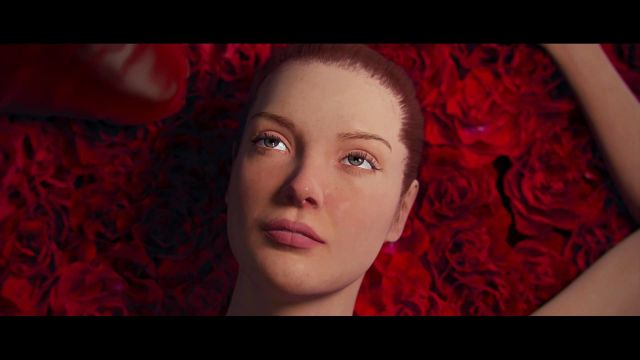 | | |
| --- | --- |
| | Booooo! Not cool! |
What is Lust for Darkness?
An erotic horror walking simulator where you rescue your wife from a deranged cult who engage in orgies.

Opinion 1: It doesn't wimp out or skimp on the sexual content. If you're here to answer "that question," the answer is yes.

Opinion 2: Its story is incredibly dull.

Opinion 3: It isn't scary in the least.

Opinion 4: You're better off playing a different horror walking simulator, because the erotic elements don't bolster the game beyond basic level horror adventure fare.

Review coming soon.
---
I hate starting over.
Posted June 25, 2018 by JoeTheDestroyer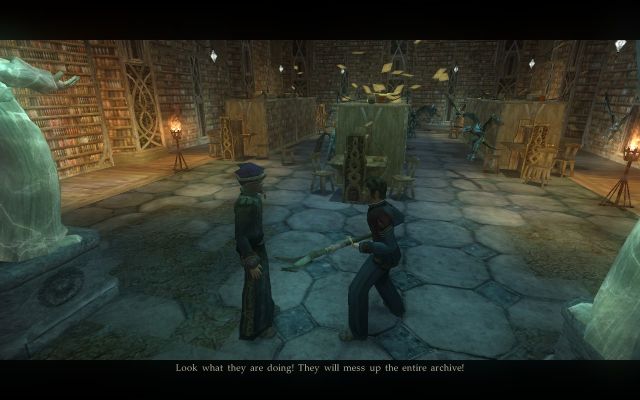 | | |
| --- | --- |
| | Even if I like the game in question |
I once put over a dozen hours into Assassin's Creed II. I loved what I played, dug the missions especially and even enjoyed completing all of the side nonsense. I don't remember how far into the game I got, but a message popped up on my TV screen as the game autosaved. Something about corrupt data. I thought nothing of it because I figured there would be other autosaves. None of them took, though.

When I booted up the game later on, it didn't load my data. In fact, all of my data was gone. All of those hours were gone. Everything I worked for was gone.

I haven't restarted AC2 since that incident, and I probably never will.

---
What Joe Has Been Playing #3
Posted June 14, 2018 by JoeTheDestroyer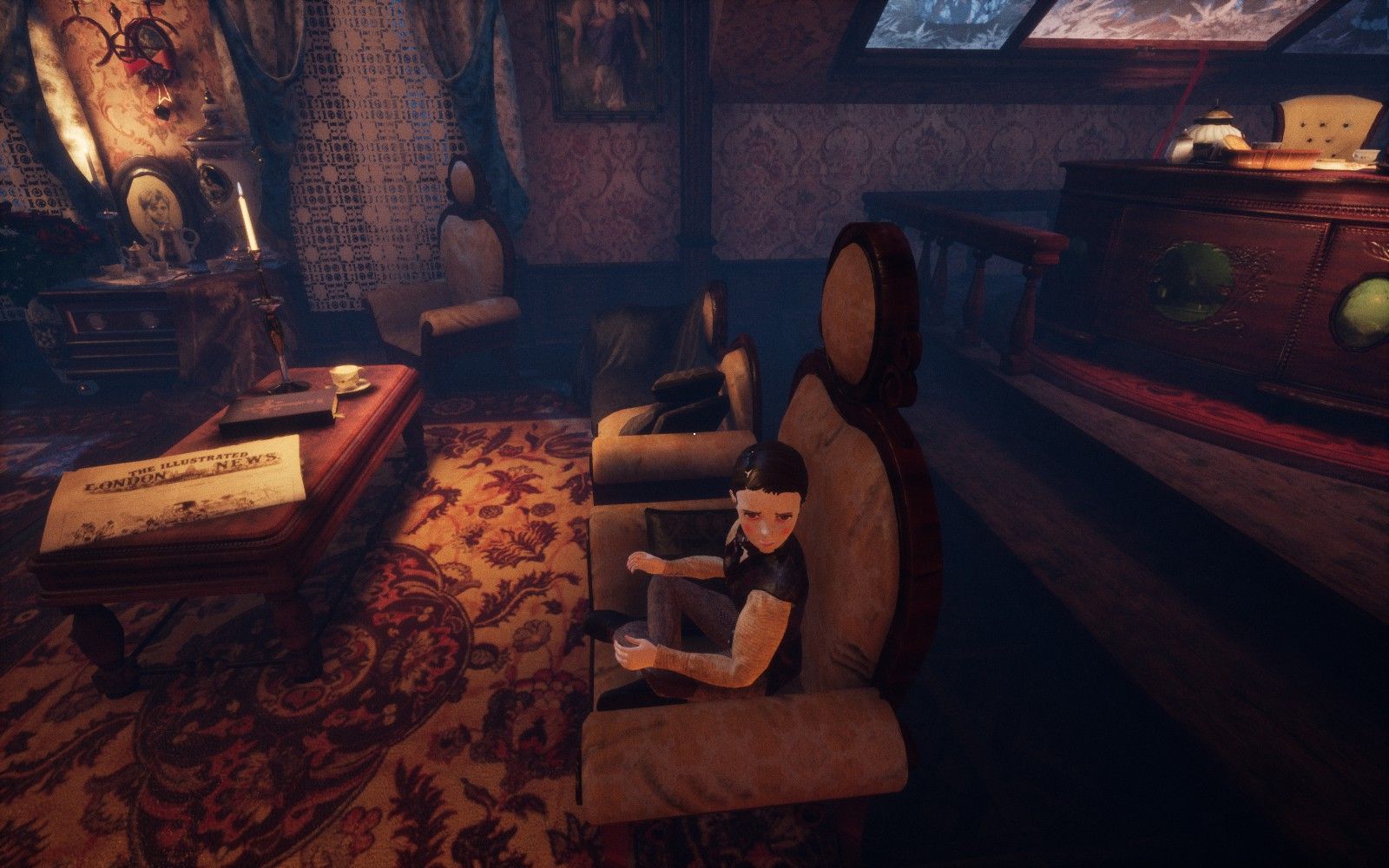 | | |
| --- | --- |
| | A lot of indie stuff |
RECENT PURCHASES
Whew, where do I begin? Wild Arms 5, Suikoden V and Wild Arms XF are now in my grasp, with the first two being physical copies and the last being a PSN acquisition. I also picked up almost the entire Tomb Raider series on Steam for a buck apiece. Since I already had the original, the reboot and Rise of..., I only spent about $8. Sadly, the Lara Croft top-down games weren't on sale. I know some people have been critical of those games, but I'm willing to check them out.

The only game I'm looking at picking up soon is Xenosaga Episode III, but it might be a few weeks before I work up the needed dough. It's a pretty pricey game, as even disc-only copies are listed at close to $80.


---
What Joe Has Been Playing #2
Posted May 22, 2018 by JoeTheDestroyer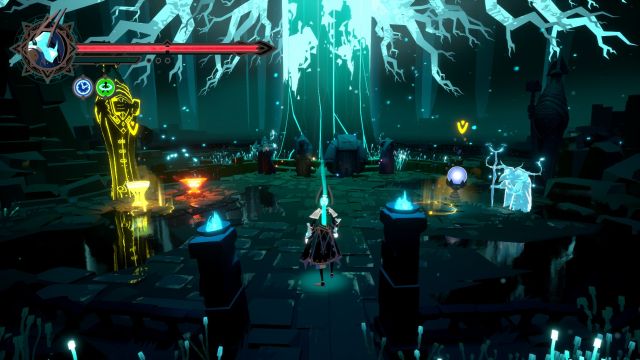 | | |
| --- | --- |
| | Mostly Sly 3 and Omensight |
RECENT PURCHASES
Aside from some random Steam indie games, I've been picking up the last few entries of the Tales series I missed. I recently nabbed Tales of Berseria on a Steam sale, plus secured Tales of Xillia (and its sequel) and Tales of Hearts R. The only US released Tales game I'm not bothering with is Tales of the World: Radiant Mythology, as I've heard it's pretty underwhelming. The GBA release of Tales of Phantasia is all the underwhelming I can stand from that franchise ("Kangaroo" my ass).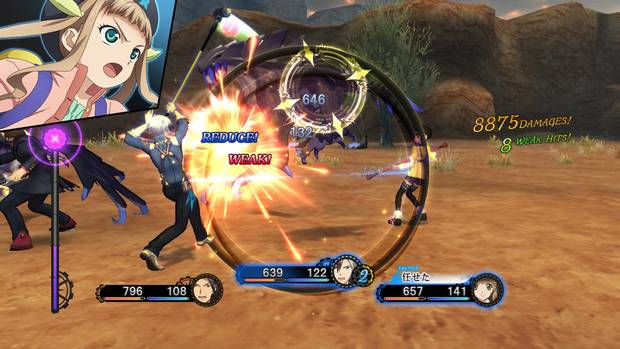 ---
What Joe Has Been Playing #1
Posted May 14, 2018 by JoeTheDestroyer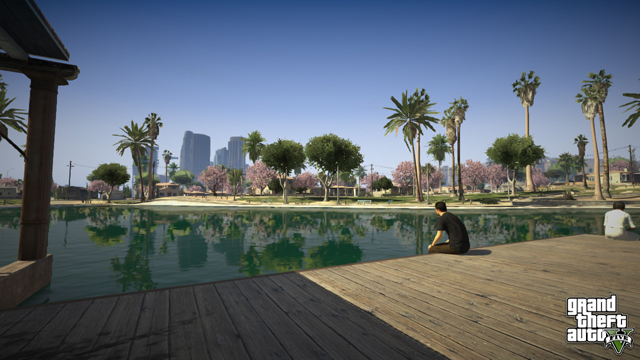 | | |
| --- | --- |
| | RPGs, a walking simulator, roguelite cowboy nonsense, a pedestrian killer and a mascot platformer. |
Sly 3: Honor Among Thieves (PS2)
Having revisited the first two titles, I decided it was finally time to unwrap the over-decade-old copy of Sly 3 I own and put it to use. And so far I'm on the fence...

---
Reviewish thing: Wrestlemania Weekend part 2: Wrestlemania 34
Posted April 20, 2018 by JoeTheDestroyer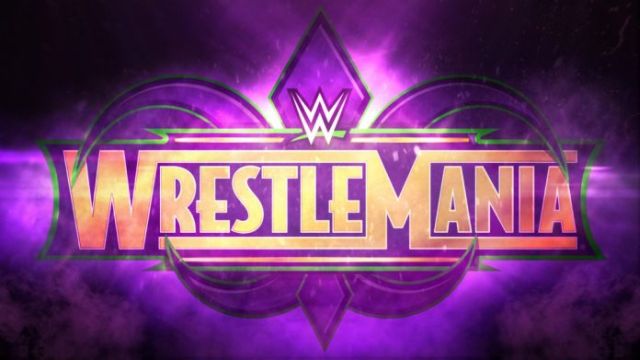 | | |
| --- | --- |
| | Better late than never |
This is belated, but these are my thoughts after finishing Wrestlemania 34 nearly two weeks ago. I wanted to have this up sooner, but my electrical issues prevented that. Now that I have finally updated the blog post, here it is:


I just sat through all of it and I'm exhausted, so I'm going to cut to the chase on my opinion about Wrestlemania 34.

How was the event? Decent. What I liked more is that it leaves WWE in an interesting spot and establishes cliffhangers. Wrestlemania is supposed to be their flagship PPV and the culmination of their season, so there shouldn't be cliffhangers. Yet here we are...


Matches in order, with brief opinions:

1. Andre the Giant Memorial Battle Royal
Rating: 2.5/5
Winner: Matt Hardy
---
The things I go through to play decade-old games...
Posted April 18, 2018 by JoeTheDestroyer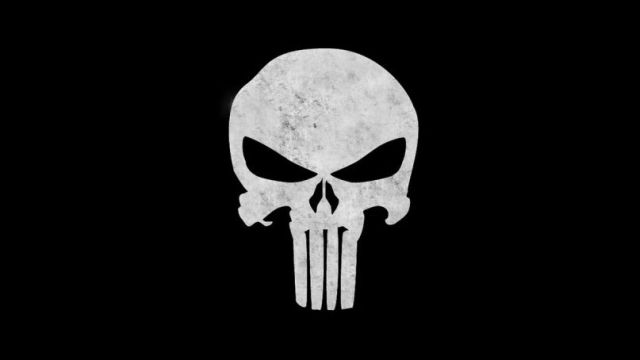 | | |
| --- | --- |
| | such as The Punisher. |
I got tired of playing my PS2 games on a dinky flatscreen TV with blurry visuals, so I decided to get something cheap yet decent. I ended up with an inexpensive Westinghouse set that does the job. Bear in mind that this isn't my main TV, but one I keep in the basement so I can play some of my older systems. After purchasing it, I fished out my PS2's component cable and fired it up. What greeted me as I started The Punisher was a horribly discolored cutscene, where Soap and Molly questioned Frank Castle about his shootout with Kingpin while blue and red hues flashed all over their faces. I thought this couldn't be right and feared the TV was to blame. I didn't want to take it back.

---
Reviewish thing: Wrestlemania Weekend part 1: NXT Takeover: New Orleans
Posted April 08, 2018 by JoeTheDestroyer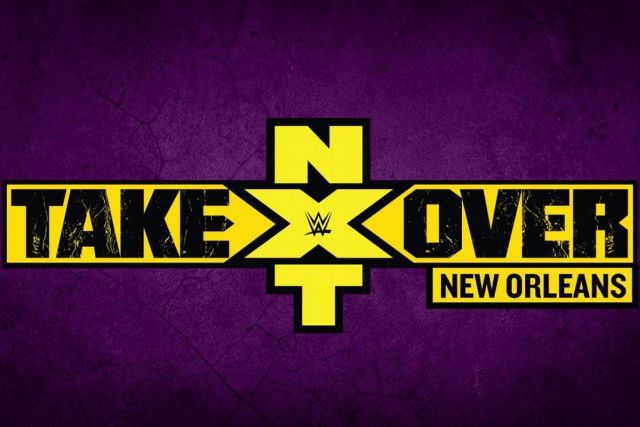 | | |
| --- | --- |
| | One hell of a PPV |
It's been 18 years since I avidly watched WWE. I stopped watching for a number of reasons, but the main one being the visible dip in quality. The latter years of the Attitude Era were tiring, especially the events involving the McMahon-Hemlsley Faction. I drew the line at The Invasion, when WWE purchased WCW and attempted a half-assed crossover event (which also saw ECW playing a part) that fell flat.

---
And it is on this day that I declare my computer no longer gaming capable.
Posted April 04, 2018 by JoeTheDestroyer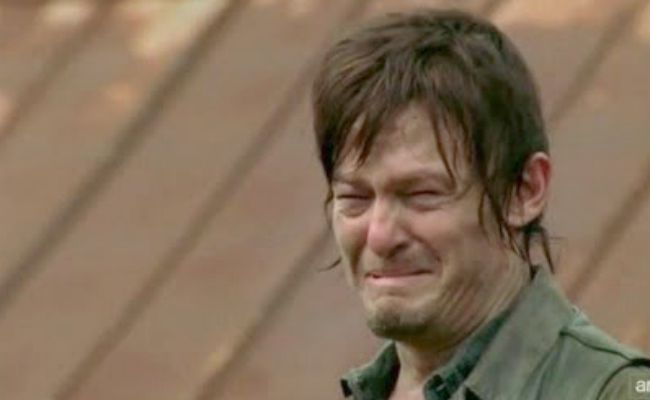 | | |
| --- | --- |
| | Currently saving money to remedy the situation |
My current computer still works. Unfortunately, it can't do more than stream videos.

You see, this computer has lasted six years. While playing Gothic II, it would intermittently crash. I thought that was the game, since other players reported the same problem. However, the issue continued to arise while I played through Avencast: Rise of the Mage (though it didn't occur while I played Upwards, Lonely Robot, Amnesia: A Machine for Pigs or Brothers: A Tale of Two Sons). Sadly, after 17 hours of progress, the computer crashed and corrupted my game data, thereby ending my run. I was at the final stretch, too.

---
Interesting article about Telltale Games
Posted March 21, 2018 by jerec
| | |
| --- | --- |
| | It's a long article, but a very interesting read. |
The Verge: Telltale Games Developer Layoffs Toxic Video Game Industry

I've been a fan of TellTale since the Sam & Max days, and I was initially quite happy that The Walking Dead was such a huge success for them, but became quite bored with that template over time (liked The Wolf Among Us, but never finished Game of Thrones, and I'm a huge GoT fan). It's hard to tell how many of these claims are true, since the article bounces between sources (and the CEO), so it does seem to be telling both sides of the story, or maybe the claims made by one side seem to ring a bit hollow.

---
Crisis Core: Final Fantasy VII - Impressions
Posted March 20, 2018 by JoeTheDestroyer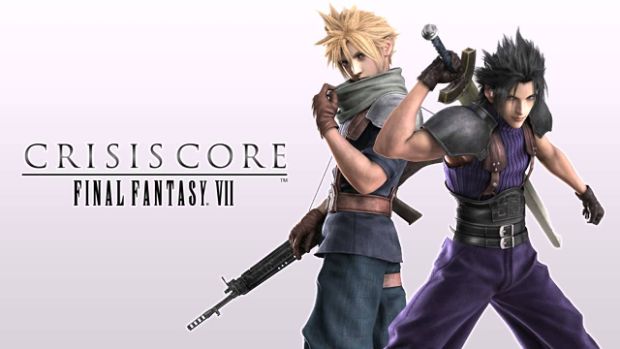 | | |
| --- | --- |
| | Oh, goodie. Square being experimental. |
I've owned Crisis Core for a long time, and I put off playing it. I'm not sure why, but something told me to check out other games first. Having pumped about three hours into it, I think I know why...

I haven't played far enough into it to say for sure, but so far it feels half-assed and unnecessary. The areas you enter are plain and underwhelming, even linear. There are a couple of branches now and then, but for the most part dungeons are straight shots to the end.

---
Gothic 3 - First impressions
Posted March 18, 2018 by JoeTheDestroyer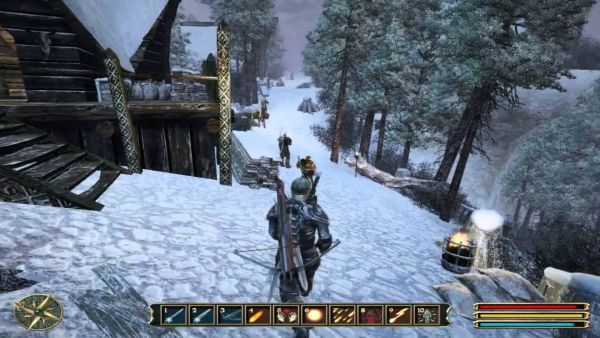 | | |
| --- | --- |
| | It seems like a step forward... |
My computer is dying. Well, it's more like it's being left in the dust. More and more, indie devs are releasing titles that this bag of bones my friend and I built circa 2012 can't run properly. You know it's bad when you can't even run non-AAA titles. I now plan to save up a whopping $1200 to either build a new PC or hire someone to do so, mostly so I can play modern titles.

Before that happens, I have four RPGs I'd like to scrub off my list. I hope to have these finished so I don't get halfway through them, then have to transfer my save files to the new computer (it's mostly a laziness thing). Those titles are Gothic 3, Arcania: Gothic IV, Planescape: Torment Enhanced Edition and Avencast.

---
Here's why you shouldn't buy Megaman Legacy Collection 1/2 on Nintendo Switch
Posted February 19, 2018 by honestgamer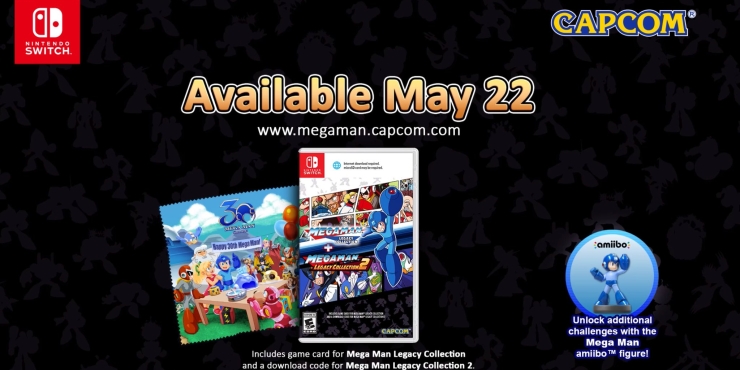 | | |
| --- | --- |
| | Capcom may have just stumbled upon the absolute worst possible way to bring Mega Man to Nintendo Switch. |
I can tell I'm not going to be able to move on with my day until I compose a blog post on this topic, because I'm simply too angry to let the rage fester inside my head, so here goes: Capcom has announced a physical release for Megaman Legacy Collection + Megaman Legacy Collection 2 on the Nintendo Switch. The compilation will retail for $39.99 MSRP, and will be shipped on a single cartridge. It will release this May in North America. Included on the cartridge is Megaman Legacy Collection, plus buyers will receive a key they can use to tie Megaman Legacy Collection 2 to their Nintendo account and download it onto their system memory or an XD card. There are notifications to that effect on the front of the box.

---
Updated review: Blake Stone: Aliens of Gold
Posted February 08, 2018 by JoeTheDestroyer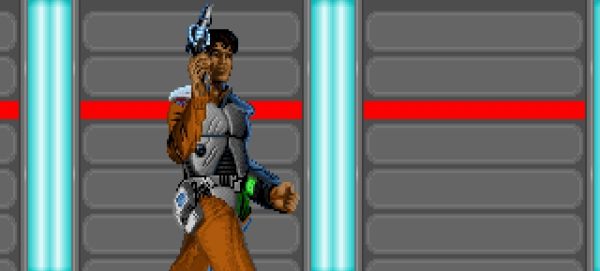 | | |
| --- | --- |
| | Still a 5/10 |
http://www.honestgamers.com/images/assets/13/B/12603/1.jpg

I think this is either the third or fourth incarnation of this particular review.