Here, you'll find up to 20 of the most recent posts from the people who have the good taste to follow my blog. Only public results gleaned from the last 200 overall posts to HG Blogs will be displayed. If you see no results below, that means not a lot of people are following me, or my followers haven't been active in a long while, or they simply aren't sharing their posts.
---
Game Progress, 1/15/19
Posted January 15, 2019 by JoeTheDestroyer
| | |
| --- | --- |
| | Cold Fear complete |
Cold Fear (Xbox)
As you can tell by this post's summary, Cold Fear is done. The final boss is pretty ridiculous, until you figure out how to deal with him without taking much damage. The main thing is learning to dodge his charge attack, which requires you to run toward him and then veer to the left at just the right moment. After that, I had some trouble getting the QTE intended to finish him off to work. However, during my successful run against him, I only took one hit and finished the beast off with about ninety percent of my health.


Iconoclasts (PC)
---
One thing I don't like in modern platformers...
Posted January 12, 2019 by JoeTheDestroyer
| | |
| --- | --- |
| | (cliffhanger) |
Stringent level evaluations that stifle progress. Two examples: Action Henk and Giana Sisters: Twisted Dreams.

Both games evaluate you at the end of each level. If you don't score enough stars, then you can't unlock required boss levels. You then hit a period where you need to "git gud" and replay super tough levels to the point of insanity, all so you can earn more stars. Giana Sisters takes this to the next level by putting you through way overlong stages, and only counting stars within the same world towards you total. In other words, if you want to unlock the boss level in world three, then you need stars from world three levels. You can't go back to the easy levels at the beginning of world one to earn stars.

---
Cold Fear really didn't age well
Posted January 12, 2019 by JoeTheDestroyer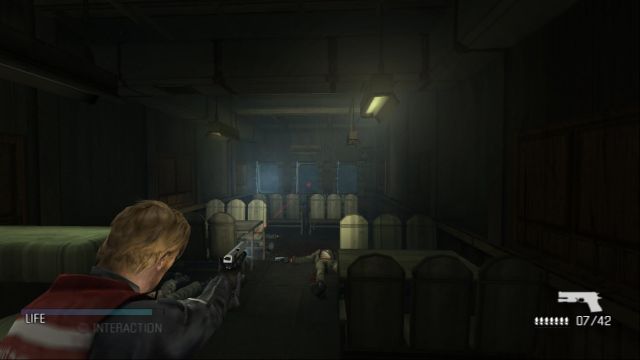 | | |
| --- | --- |
| | Not that I expected otherwise... |
If you haven't played Cold Fear, it's a PS2/Xbox era survival-horror game with a greater emphasis on third-person shooter elements--kinda like Resident Evil 4. I'm currently playing the Xbox version, and man, is it dingy. I don't think this game is going to rate well with me once I finish it, assuming I don't rage quit.


No tank controls, which is good. It handles better without them anyway. However, you can't rotate the camera unless you aim your gun. Otherwise, you're stuck with a sloppy semi-fixed camera that gets you injured or killed pretty often.Whenever your character begins to aim, he never points in the direction he was originally facing. if you're facing an enemy when you initiate the aim, your character will look either off to the side or behind himself.
---
What Joe's playing
Posted January 07, 2019 by JoeTheDestroyer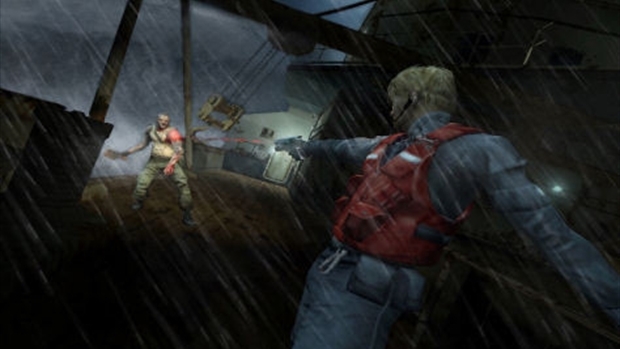 | | |
| --- | --- |
| | Screw focusing on one game |
I've decided to take on four games at once, as I used to. We'll see if I finish all four of them, though. I have a feeling I'm going to abandon at least two of them.


Arcania: Gothic 4 (PC)
aka Gothic, but with Sad Robots
aka The Adventures of Budget Seth Green

I've already chatted about this one, and I've made no further progress. Please see that blog post for more details.


Cold Fear (Xbox)
aka I Liked This Premise Better When It Was Called 'The Intruder Within'
aka Where Are the Fucking Save Points?

---
Can't think of a title for your game?
Posted January 07, 2019 by jerec
| | |
| --- | --- |
| | How about just giving it a girls name. |
Amy
Catherine
Celeste
Charlotte
Claire
Evie
Lily
Lisa

There's probably more.
---
Gothic 3 is done, and I've begun Gothic 4.
Posted January 05, 2019 by JoeTheDestroyer
| | |
| --- | --- |
| | WTF am I playing? |
I completed, and enjoyed (despite how arduous of an experience it was) Gothic 3. Review coming soon.

As you can imagine, I aim to end my time with this series once and for all. I obtained Arcania: Gothic 4 in 2012, and decided to install and play it tonight. And let me tell you, it's uh... interesting.

-Piranha Bytes parted ways with publisher JoWood Studios before this one came out, and Spellbound stepped in to develop it. It's obvious from the get-go that it has a different developer. I understood before going into this one that it would pretty much function like it's own game, and I'm okay with that.

-The rebel ending from Gothic 3 is treated as the canon ending. The nameless protagonist from the previous games also has a name now: King Rhobar III.

---
Piranha Bytes games aren't just addictive, they're just about consuming.
Posted January 02, 2019 by JoeTheDestroyer
| | |
| --- | --- |
| | At least I'm almost done with Gothic 3 |
I've enjoyed Gothic 3 for the most part, despite some of its nagging flaws, but damn is it a long title. As of right now, I've put almost 80 hours into it, staying up much later than I should and losing sleep. I've become so obsessed with closing the book on PB's Gothic series that I'm engaging in unhealthy habits to get this one out of the way.

However, an end is in sight.

---
Oh, Gothic 3...
Posted December 12, 2018 by JoeTheDestroyer
| | |
| --- | --- |
| | Gotta love old school game logic |
At the beginning of Gothic 3's campaign, my first order of business was to locate a super secret hidden rebel base that no one could find, not even the orcs that conquered all of the cities in the land.

I found the base in a huge, conspicuous hole in the ground, surrounded by laborers noisily pounding hammers and sawing wood.

But none of the orcish patrols could ever find the place. Such a brilliant hidey-hole...


---
What I'm playing right now
Posted December 07, 2018 by JoeTheDestroyer
| | |
| --- | --- |
| | See title |
I'm back at it. It's been a while since I've been able to ramble about what I'm playing, or what I've played, mainly because I've tightened my focus to a single game at a time. Granted, I do occasionally stray from my key title, but I mostly try to stick to one huge project before moving on.

There are plenty of titles I won't be talking about right now, but a lot that I'd like to discuss. Obviously, Cattails, Fallout: New Vegas and Dragon Age: Inquisition were some of my most recent playthroughs, as evidenced by my latest reviews. However, I also played:


Chantelise: A Tale of Two Sisters
---
Coming back (with a heavy heart)
Posted November 20, 2018 by JoeTheDestroyer
| | |
| --- | --- |
| | This story doesn't have a happy ending... |
First off, thank you to Marc, Jason and Rob for your kind words. I wanted to comment on my previous blog, but I figured I'd do it here.

I successfully got my cat, Mona, to keep down sixteen feedings. That was more than she had taken prior. I thought she was due to bounce back. But there was always a lingering doubt. She exhibited signs of another illness that perhaps sparked her loss of appetite, and led to her hepatic lipidosis.

---
Another Life Update
Posted November 19, 2018 by honestgamer
| | |
| --- | --- |
| | I feel like it's time to update you all on what all I'm doing with my time, both on and off the site. |
For the last month or so, I have been without regular work. This is a condition that was unexpected, but necessary, and I hope it will persist. That is, I hope it will persist on my terms.

For a year almost to the day, I was working as a cashier at Walmart. That job may have helped pay the rent, but it was detrimental to my health in ways I didn't even realize until finally the stress became too much and I had to quit one morning instead of starting my shift. Within days, several physical symptoms that I had been fighting cleared up or severely diminished, so that now I am feeling much healthier in general (though not without facing some lingering effects related to the stress).

---
Short break
Posted November 14, 2018 by JoeTheDestroyer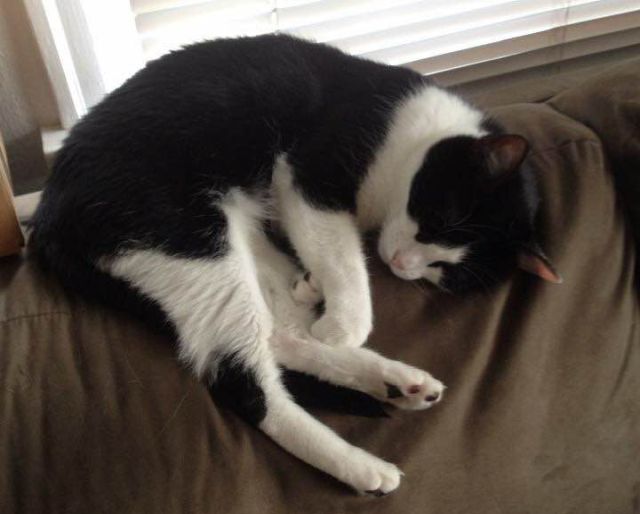 | | |
| --- | --- |
| | Pet problems |
I'm going to be taking a short break from reviewing. By short, I don't mean any more than a month or so. You see, about two months ago, one of my cats ran away from home. My older son left his window open. She used to leap up there to look outside, but must not have realized there was no pane there to stop her. My guess is she fell out and panicked, then became a resident of my neighbor's crowded property. As far as I could tell, she was living under things in his backyard for a while, and she wouldn't come back to us. He kept her well fed for a while, anyway. She was a strictly indoor cat, so her ability to survive outside was probably not terribly up to scratch (no pun intended), and eventually she stopped finding food...

---
Who has two thumbs and is already preparing for next year's October reviews?
Posted November 03, 2018 by JoeTheDestroyer
| | |
| --- | --- |
| | This guy |
I can't believe I'm actually doing this again. I probably won't be able to get all the way through it, because my free time loves to fluctuate. One year, I managed to write two reviews per day, between here and Realm of Gaming (totaling 62 reviews, three quarters of which were game revs, and the other quarter consisting of movie reviews). Maybe next year I can pull of a review for each day, plus Underbelly blog posts. So far, I've completed:

Game reviews:
Slender: The Eight Pages (PC)
Castlevania: Order of Ecclesia (DS)
The Lost Souls (PC)
Euclidean (PC)


Underbelly posts:
Humongous (1982)
Anthropophagus: The Grim Reaper (1980)

---
The Underbelly: Rawhead Rex
Posted October 03, 2018 by JoeTheDestroyer
| | |
| --- | --- |
| | Attack of the Slack-Jawed Biker Demon |
The Underbelly #2
Rawhead Rex
1986
Director: George Pavlau
Premise: A big, man-eating monster that looks nothing like his source material runs amok in a small Irish community. Bad visual effects ensue...


If you see a mysterious stone monument on your property, likely left there by druids, DON'T TOUCH IT.

If you want to adapt a short horror story by a prominent author, and decide to make changes to key elements of said story, DON'T BOTHER SHOOTING IT.

---
The Underbelly: Legend of Dinosaurs and Monster Birds
Posted October 01, 2018 by JoeTheDestroyer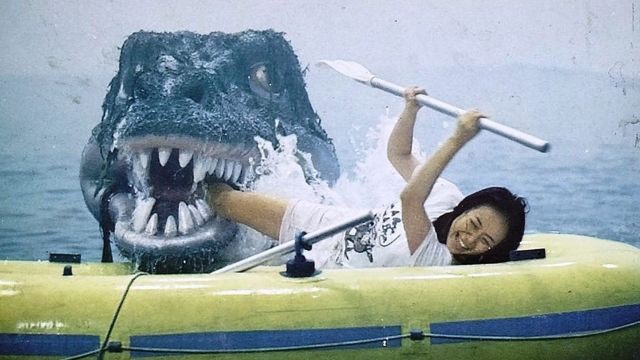 | | |
| --- | --- |
| | It's October. Let's talk about (mostly bad) horror movies. |
The Underbelly #1
Legend of Dinosaurs & Monster Birds
1977
Director: Junji Kurata
Premise: Bizarre climate conditions resurrect a petrified Plesiosaurus and a Rhamphorhynchus, who then munch Lake Sai's and Mt. Fuji's visitors. Meanwhile, a boring hero seeks to... What? Clear his disgraced father? Strike it rich with a monumental scientific breakthrough? See a prehistoric creature with his own eyes? Pick a motivation, dude.


SPOILERS ABOUND: I know this is an old flick, but at there's always that one reader who gripes about giveaways for obsolete flicks.


From appteizer to dessert, one town becomes a monster meal.

---
Family Emergency Redux
Posted August 23, 2018 by honestgamer
| | |
| --- | --- |
| | Sequels suck. |
My dad was out of rehab, following his surgery two weeks ago, and was enjoying the leisurely life back home. But something--possibly doing dishes as recommended for therapy, though that is uncertain at this point--has caused his fusion to slip, which requires another serious surgery which may happen tonight or tomorrow depending on surgeon availability. I am traveling once more to be with my mom and dad at this time, and will again be mostly unresponsive and unproductive on the site for another little while (actual length of time to be determined). Thank you for your understanding!
---
Family emergency
Posted August 06, 2018 by honestgamer
| | |
| --- | --- |
| | Sorry if Iím not responsive for a few days. |
I am typing this post on my phone, in a hospital waiting room halfway across the state from my apartment. So I will keep it brief...

While fighting Oregon wildfires on farmland where he works (or adjacent to it), my dad was driving a Caterpillar vehicle. It got caught on an embankment of some sort and rolled over. My dad was in the cab and avoided being crushed but was still seriously injured. He is scheduled for surgery tonight on his spinal column, but that may be pushed back some and maybe even until tomorrow.

---
Pre-review, short opinion of Lust for Darkness
Posted July 22, 2018 by JoeTheDestroyer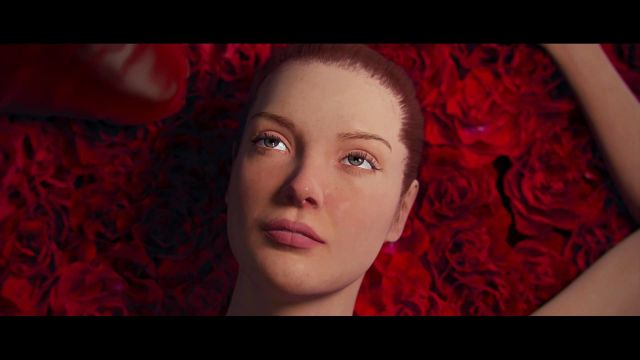 | | |
| --- | --- |
| | Booooo! Not cool! |
What is Lust for Darkness?
An erotic horror walking simulator where you rescue your wife from a deranged cult who engage in orgies.

Opinion 1: It doesn't wimp out or skimp on the sexual content. If you're here to answer "that question," the answer is yes.

Opinion 2: Its story is incredibly dull.

Opinion 3: It isn't scary in the least.

Opinion 4: You're better off playing a different horror walking simulator, because the erotic elements don't bolster the game beyond basic level horror adventure fare.

Review coming soon.
---
I hate starting over.
Posted June 25, 2018 by JoeTheDestroyer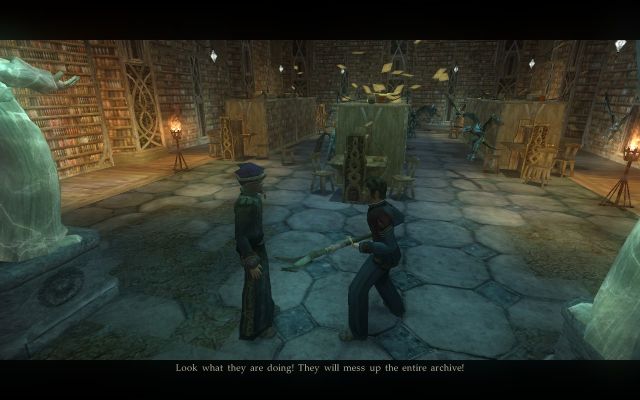 | | |
| --- | --- |
| | Even if I like the game in question |
I once put over a dozen hours into Assassin's Creed II. I loved what I played, dug the missions especially and even enjoyed completing all of the side nonsense. I don't remember how far into the game I got, but a message popped up on my TV screen as the game autosaved. Something about corrupt data. I thought nothing of it because I figured there would be other autosaves. None of them took, though.

When I booted up the game later on, it didn't load my data. In fact, all of my data was gone. All of those hours were gone. Everything I worked for was gone.

I haven't restarted AC2 since that incident, and I probably never will.

---
What Joe Has Been Playing #3
Posted June 14, 2018 by JoeTheDestroyer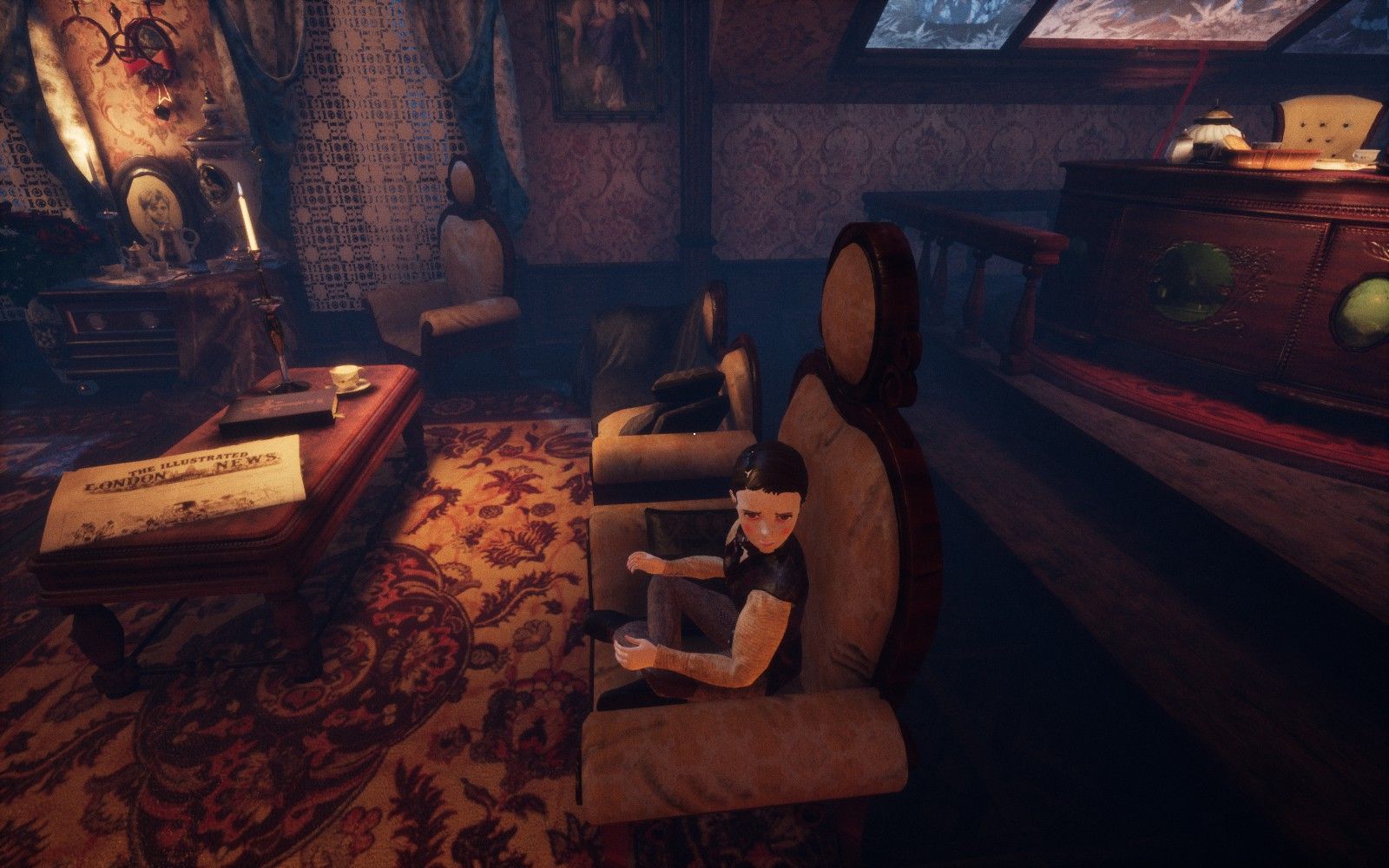 | | |
| --- | --- |
| | A lot of indie stuff |
RECENT PURCHASES
Whew, where do I begin? Wild Arms 5, Suikoden V and Wild Arms XF are now in my grasp, with the first two being physical copies and the last being a PSN acquisition. I also picked up almost the entire Tomb Raider series on Steam for a buck apiece. Since I already had the original, the reboot and Rise of..., I only spent about $8. Sadly, the Lara Croft top-down games weren't on sale. I know some people have been critical of those games, but I'm willing to check them out.

The only game I'm looking at picking up soon is Xenosaga Episode III, but it might be a few weeks before I work up the needed dough. It's a pretty pricey game, as even disc-only copies are listed at close to $80.