Here, you'll find up to 20 of the most recent posts from the people who have the good taste to follow my blog. Only public results gleaned from the last 200 overall posts to HG Blogs will be displayed. If you see no results below, that means not a lot of people are following me, or my followers haven't been active in a long while, or they simply aren't sharing their posts.
---
Game Progress, 1/15/19
Posted January 15, 2019 by JoeTheDestroyer
| | |
| --- | --- |
| | Cold Fear complete |
Cold Fear (Xbox)
As you can tell by this post's summary, Cold Fear is done. The final boss is pretty ridiculous, until you figure out how to deal with him without taking much damage. The main thing is learning to dodge his charge attack, which requires you to run toward him and then veer to the left at just the right moment. After that, I had some trouble getting the QTE intended to finish him off to work. However, during my successful run against him, I only took one hit and finished the beast off with about ninety percent of my health.


Iconoclasts (PC)
---
One thing I don't like in modern platformers...
Posted January 12, 2019 by JoeTheDestroyer
| | |
| --- | --- |
| | (cliffhanger) |
Stringent level evaluations that stifle progress. Two examples: Action Henk and Giana Sisters: Twisted Dreams.

Both games evaluate you at the end of each level. If you don't score enough stars, then you can't unlock required boss levels. You then hit a period where you need to "git gud" and replay super tough levels to the point of insanity, all so you can earn more stars. Giana Sisters takes this to the next level by putting you through way overlong stages, and only counting stars within the same world towards you total. In other words, if you want to unlock the boss level in world three, then you need stars from world three levels. You can't go back to the easy levels at the beginning of world one to earn stars.

---
Cold Fear really didn't age well
Posted January 12, 2019 by JoeTheDestroyer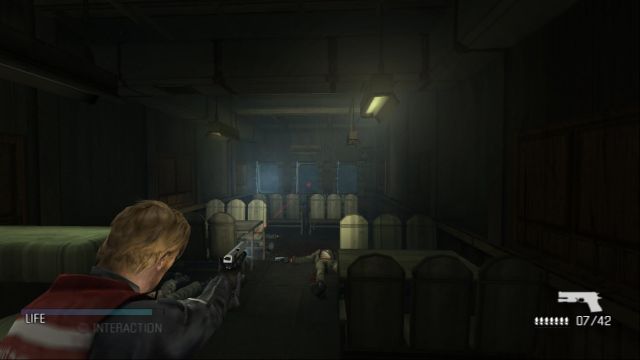 | | |
| --- | --- |
| | Not that I expected otherwise... |
If you haven't played Cold Fear, it's a PS2/Xbox era survival-horror game with a greater emphasis on third-person shooter elements--kinda like Resident Evil 4. I'm currently playing the Xbox version, and man, is it dingy. I don't think this game is going to rate well with me once I finish it, assuming I don't rage quit.


No tank controls, which is good. It handles better without them anyway. However, you can't rotate the camera unless you aim your gun. Otherwise, you're stuck with a sloppy semi-fixed camera that gets you injured or killed pretty often.Whenever your character begins to aim, he never points in the direction he was originally facing. if you're facing an enemy when you initiate the aim, your character will look either off to the side or behind himself.
---
What Joe's playing
Posted January 07, 2019 by JoeTheDestroyer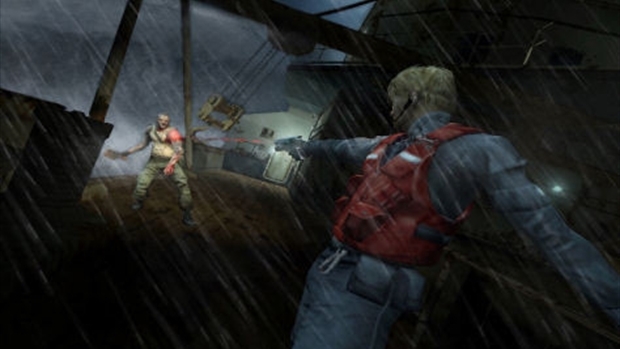 | | |
| --- | --- |
| | Screw focusing on one game |
I've decided to take on four games at once, as I used to. We'll see if I finish all four of them, though. I have a feeling I'm going to abandon at least two of them.


Arcania: Gothic 4 (PC)
aka Gothic, but with Sad Robots
aka The Adventures of Budget Seth Green

I've already chatted about this one, and I've made no further progress. Please see that blog post for more details.


Cold Fear (Xbox)
aka I Liked This Premise Better When It Was Called 'The Intruder Within'
aka Where Are the Fucking Save Points?

---
Can't think of a title for your game?
Posted January 07, 2019 by jerec
| | |
| --- | --- |
| | How about just giving it a girls name. |
Amy
Catherine
Celeste
Charlotte
Claire
Evie
Lily
Lisa

There's probably more.
---
Gothic 3 is done, and I've begun Gothic 4.
Posted January 05, 2019 by JoeTheDestroyer
| | |
| --- | --- |
| | WTF am I playing? |
I completed, and enjoyed (despite how arduous of an experience it was) Gothic 3. Review coming soon.

As you can imagine, I aim to end my time with this series once and for all. I obtained Arcania: Gothic 4 in 2012, and decided to install and play it tonight. And let me tell you, it's uh... interesting.

-Piranha Bytes parted ways with publisher JoWood Studios before this one came out, and Spellbound stepped in to develop it. It's obvious from the get-go that it has a different developer. I understood before going into this one that it would pretty much function like it's own game, and I'm okay with that.

-The rebel ending from Gothic 3 is treated as the canon ending. The nameless protagonist from the previous games also has a name now: King Rhobar III.

---
Secret of Mana on SNES...
Posted January 02, 2019 by hastypixels
| | |
| --- | --- |
| | ...still outpaces its remade cousin. |
I think when you view Secret of Mana through the lens of youth you see a fantastic adventure into the unknown, filled with colourful and quirky monsters, a few friends and a delightful assortment of classical weapons. When you learn about the origin and execution of the gameís development, you begin to understand why itís just so darn flawed. However to this day it stands as a legendary representative of its console and respective generation, the venerable fifth, to be exact.

---
Piranha Bytes games aren't just addictive, they're just about consuming.
Posted January 02, 2019 by JoeTheDestroyer
| | |
| --- | --- |
| | At least I'm almost done with Gothic 3 |
I've enjoyed Gothic 3 for the most part, despite some of its nagging flaws, but damn is it a long title. As of right now, I've put almost 80 hours into it, staying up much later than I should and losing sleep. I've become so obsessed with closing the book on PB's Gothic series that I'm engaging in unhealthy habits to get this one out of the way.

However, an end is in sight.

---
Oh, Gothic 3...
Posted December 12, 2018 by JoeTheDestroyer
| | |
| --- | --- |
| | Gotta love old school game logic |
At the beginning of Gothic 3's campaign, my first order of business was to locate a super secret hidden rebel base that no one could find, not even the orcs that conquered all of the cities in the land.

I found the base in a huge, conspicuous hole in the ground, surrounded by laborers noisily pounding hammers and sawing wood.

But none of the orcish patrols could ever find the place. Such a brilliant hidey-hole...


---
What I'm playing right now
Posted December 07, 2018 by JoeTheDestroyer
| | |
| --- | --- |
| | See title |
I'm back at it. It's been a while since I've been able to ramble about what I'm playing, or what I've played, mainly because I've tightened my focus to a single game at a time. Granted, I do occasionally stray from my key title, but I mostly try to stick to one huge project before moving on.

There are plenty of titles I won't be talking about right now, but a lot that I'd like to discuss. Obviously, Cattails, Fallout: New Vegas and Dragon Age: Inquisition were some of my most recent playthroughs, as evidenced by my latest reviews. However, I also played:


Chantelise: A Tale of Two Sisters
---
So, um, Ninja Pizza Girl isn't great...
Posted November 29, 2018 by hastypixels
| | |
| --- | --- |
| | ...but I don't want to be a bully about it. |
I'll just have to suck it up, and I really don't want to skewer this game quite before it has a chance to enjoy it, but the fact is that I got it for a 90% discount, and that's not good news for this game. So, I'll write around the specifics while talking about the conundrum a bit.

So that's how you spell that. Thanks, Chrome! 9_9

Anyway, is there anything worse than reviewing a game that has the most sincere of intentions but lackluster execution? If I were to grade this project, I'd say it earned a solid A+ in High School Computer Science. Isn't it amazing what kids can do these days?

---
Forgotten Anne...
Posted November 22, 2018 by hastypixels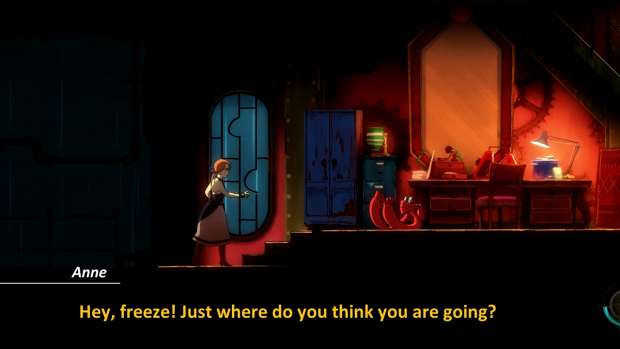 | | |
| --- | --- |
| | ...is very British. |
I suppose I should have seen it coming, and I won't dive too deep now, but it's good. So far. Consistent animation, variable voice acting - how many productions have top notch VA? This is coming from Square/Enix, there shouldn't be an excuse for this. It's a beautiful game, almost lush; the world is written with deep lore and a satirical sense of humour that just doesn't seem possible in North America.

Of course I'm wondering just how predictable it is. I see some of the setups already; a questionable motivation, a naive protagonist... been there done that. That's okay, too, if it's well done - and so far, it is. So here's hoping the rest of the ride is of the same quality.

Meanwhile...

---
Coming back (with a heavy heart)
Posted November 20, 2018 by JoeTheDestroyer
| | |
| --- | --- |
| | This story doesn't have a happy ending... |
First off, thank you to Marc, Jason and Rob for your kind words. I wanted to comment on my previous blog, but I figured I'd do it here.

I successfully got my cat, Mona, to keep down sixteen feedings. That was more than she had taken prior. I thought she was due to bounce back. But there was always a lingering doubt. She exhibited signs of another illness that perhaps sparked her loss of appetite, and led to her hepatic lipidosis.

---
Weekly Stories
Posted November 19, 2018 by hastypixels
| | |
| --- | --- |
| | ...pre-written, it's easy! |
The frog's enthusiastic, the beetle, not so much. So the frog is me, first thing in the morning whereas the beetle is me the rest of the time. Okay, so yeah, maybe it's chintzy of me to post a link to another site. You don't have to leave HG, just pin the tab and come back the instant you're done.

Oh yeah. Right. The reason I'm posting this. So whilst writing a novel I decided to start posting short stories on Medium.com once a week as an experiment. It's okay. Not the explosion I hoped for, but I'm still pretty newbish to this whole marketing thing. Self promotion. Blah.

I'd rather be writing.

Aaaanyway... I started posting those stories in the middle of October. It was a way of coping with Halloween and my birthday, which happens around the same time.

---
Another Life Update
Posted November 19, 2018 by honestgamer
| | |
| --- | --- |
| | I feel like it's time to update you all on what all I'm doing with my time, both on and off the site. |
For the last month or so, I have been without regular work. This is a condition that was unexpected, but necessary, and I hope it will persist. That is, I hope it will persist on my terms.

For a year almost to the day, I was working as a cashier at Walmart. That job may have helped pay the rent, but it was detrimental to my health in ways I didn't even realize until finally the stress became too much and I had to quit one morning instead of starting my shift. Within days, several physical symptoms that I had been fighting cleared up or severely diminished, so that now I am feeling much healthier in general (though not without facing some lingering effects related to the stress).

---
Yeah okay, I admit it...
Posted November 17, 2018 by hastypixels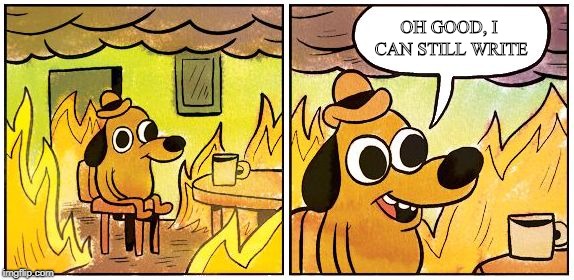 | | |
| --- | --- |
| | ...writing a novel isn't as easy as it looks. You mean you can't tell? |
You know how Fred Austure made every other dancer look like they were trying to dance with their shoes on backward? He practiced nonstop and was unrelenting in his precision. Whether he was dedicated or a jerk is up for debate, but making something look effortless does require a certain level of commitment.

My lead in thought was that writing a novel doesn't show the perfectionism that went into the text, since you're only seeing the end result. However, that perspective is not only narrow, it's wholly mistaken. Writing is a matter of mental discipline - speaking as one who is evidence of that fact. Polish comes with repeated attempts and hard work.

Always hard work.

---
Short break
Posted November 14, 2018 by JoeTheDestroyer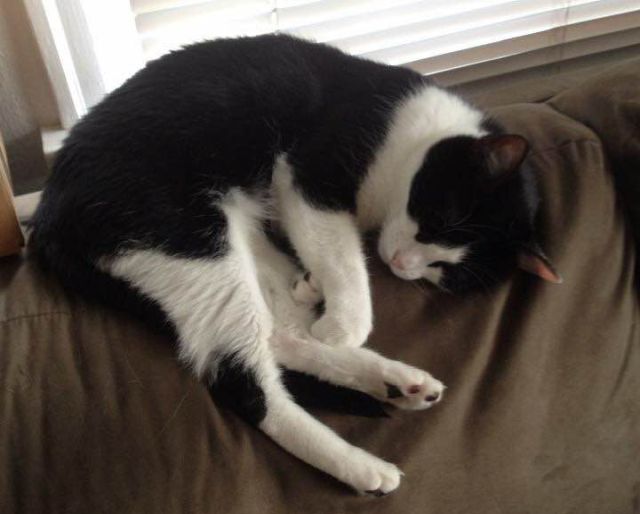 | | |
| --- | --- |
| | Pet problems |
I'm going to be taking a short break from reviewing. By short, I don't mean any more than a month or so. You see, about two months ago, one of my cats ran away from home. My older son left his window open. She used to leap up there to look outside, but must not have realized there was no pane there to stop her. My guess is she fell out and panicked, then became a resident of my neighbor's crowded property. As far as I could tell, she was living under things in his backyard for a while, and she wouldn't come back to us. He kept her well fed for a while, anyway. She was a strictly indoor cat, so her ability to survive outside was probably not terribly up to scratch (no pun intended), and eventually she stopped finding food...

---
Who has two thumbs and is already preparing for next year's October reviews?
Posted November 03, 2018 by JoeTheDestroyer
| | |
| --- | --- |
| | This guy |
I can't believe I'm actually doing this again. I probably won't be able to get all the way through it, because my free time loves to fluctuate. One year, I managed to write two reviews per day, between here and Realm of Gaming (totaling 62 reviews, three quarters of which were game revs, and the other quarter consisting of movie reviews). Maybe next year I can pull of a review for each day, plus Underbelly blog posts. So far, I've completed:

Game reviews:
Slender: The Eight Pages (PC)
Castlevania: Order of Ecclesia (DS)
The Lost Souls (PC)
Euclidean (PC)


Underbelly posts:
Humongous (1982)
Anthropophagus: The Grim Reaper (1980)

---
Nope. I'm not dead yet.
Posted October 30, 2018 by hastypixels
| | |
| --- | --- |
| | But sometimes I feel like it. |
I've been bothered by the idea of leaving HG out in the cold where my writing routine is concerned. The accomplishments have not been earthshattering, but it has been good for my capacity as a writer. So, I'm going to tool out some Switch reviews of the games I've enjoyed in the last six months.

Now, that's not going to be a lot, since paring back how much I play comes into effect, but... ah well, that's okay. I guess I'll just start where I start and finish where I finish.

Nice to see the front page changes finally came into effect. Heh.

---
The Underbelly: Rawhead Rex
Posted October 03, 2018 by JoeTheDestroyer
| | |
| --- | --- |
| | Attack of the Slack-Jawed Biker Demon |
The Underbelly #2
Rawhead Rex
1986
Director: George Pavlau
Premise: A big, man-eating monster that looks nothing like his source material runs amok in a small Irish community. Bad visual effects ensue...


If you see a mysterious stone monument on your property, likely left there by druids, DON'T TOUCH IT.

If you want to adapt a short horror story by a prominent author, and decide to make changes to key elements of said story, DON'T BOTHER SHOOTING IT.