Here, you'll find up to 20 of the most recent posts from the people who have the good taste to follow my blog. Only public results gleaned from the last 200 overall posts to HG Blogs will be displayed. If you see no results below, that means not a lot of people are following me, or my followers haven't been active in a long while, or they simply aren't sharing their posts.
---
Steam Games I've Played: A Section part 2
Posted July 21, 2019 by JoeTheDestroyer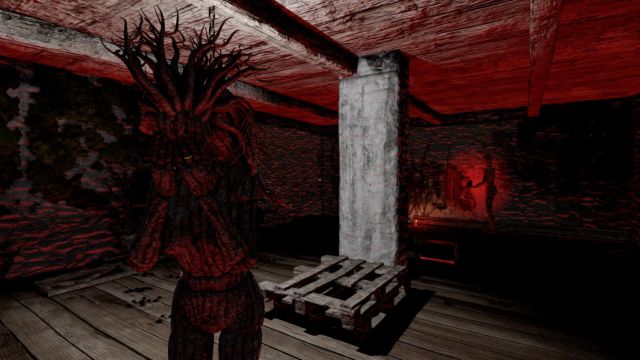 | | |
| --- | --- |
| | There'll be a part three of the A's as well... |
A Section cont'd:
Alien Rage Unlimited
A Halo clone that's actually pretty cool. It doesn't accomplish anything new or move the genre forward at all; it's very much just an FPS where you shoot aliens. Sometimes that's all you need.
I'll keep playing this one.

Alien Shooter
Speaking of games where you all you do is shoot aliens... This one reinforces what I said before. Sometimes all you need is dumb shooting. This one is somewhat isometric shooter, where you blast literally hundreds of enemies at a time. You also earn money and spend it on new equipment, so that way you can weather whatever veritable shitstorm of extraterrestrials comes your way. It. Is. Batshit. And oh my god, is this franchise fun, too. Never change, Alien Shooter. Never change.
Completed.


---
Phantasy Star III: Generations of Doom - Ayn's campaign
Posted July 15, 2019 by JoeTheDestroyer
| | |
| --- | --- |
| | I hope you like backtracking... |
Ayn's portion of the game promised more sci-fi. All of the enemies I faced were robots, and reports of mechanical foes attacking my country and my allies were flooding in. "Go find out where these machines are coming from!" King Rhys told me. *DUN-DUN DUN DUN-DUN*

So I set off, happy to do something other than rescuing princesses.

I traveled to a previously visited town, where I met a guy who told me my hometown was under attack. I backtracked to my home to find only a single man left there. He said everyone else went to the desert. So I backtracked yet again to the village where I heard the news, and from there back to the desert and into a cave dungeon I had already explored. Reaching the end of the dungeon, our nation's ally Lyle asked a simple request of me.

---
Phantasy Star III: Generations of Doom - Rhys' campaign
Posted July 14, 2019 by JoeTheDestroyer
| | |
| --- | --- |
| | My thoughts on this underwhelming segment of an underwhelming game |
Phantasy Star III doesn't come close to the awesomeness of its predecessor. Instead of a glorious mesh of sci-fi and fantasy, it downplay the sci-fi and go more balls out with the fantasy. That's fine, except now the game is a run of the mill RPG with bad music and a gimmicky progression system.

---
Other things I like to do...
Posted July 13, 2019 by hastypixels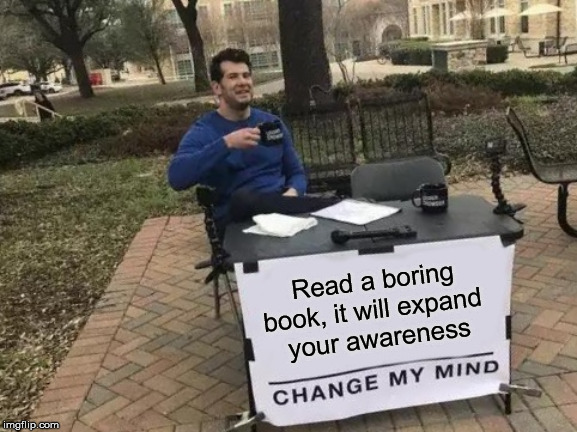 | | |
| --- | --- |
| | ...they involve hundreds of slips of paper bound into handheld volumes. |
After bashing my head against Bubsy: Paws of Fury on Fire for about a week, I plunked out my review draft, which I have submitted has a staff review... and promptly dove head first into Michelle Obama's Becoming.

Truthfully I did require some prompting, not that I wasn't interested, but my usual genre haunts have been in the spectulative fiction/fantasy section, not history and biographies. I have a tendency of not trusting third party authors, but in a nutshell, Becoming is an uplifting tale of the American Dream manifest as the founders intended. It is truly beautiful, and a solid expression of the American patriotic ideal.

---
Steam Games I've Played: A Section part 1 (as in yeah, there's a lot of A)
Posted July 08, 2019 by JoeTheDestroyer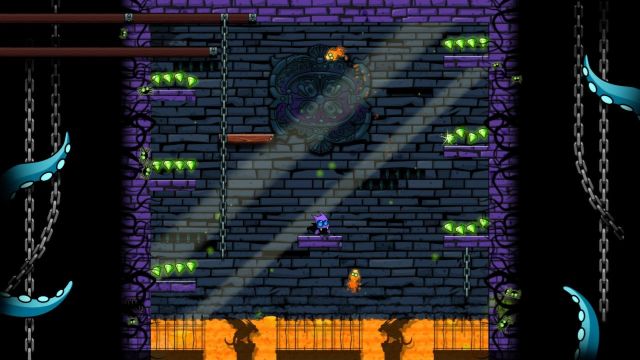 | | |
| --- | --- |
| | Alicemare is promising, Abasralsa is garbage, Albert & Otto wouldn't let me finish... |
A Section:

ARES: Extinction Agenda
An action title similar to Mega Man X. It's decent, but a little too short.
Completed.


Abasralsa
A horror/shooter similar to 24 HOURS. All you do is grab a couple of keys and unlock a couple of gates and you're done. The overall play time is something like twenty minutes, though you can probably completely it more quickly if you know where to go.
Completed.


Abyss Odyssey
A procedurally generated platformer where you descend into an abyss. It's kind of frustrating, but mildly amusing. I dislike that your victory/survival hinges so much on luck.
I might try to finish it.


Action Henk
---
Steam Games I've Played: The Number Section (plus impressions)
Posted July 07, 2019 by JoeTheDestroyer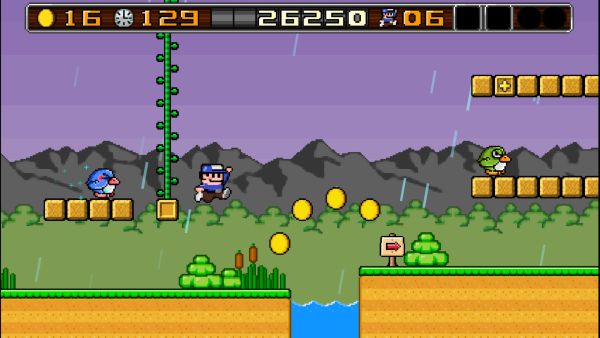 | | |
| --- | --- |
| | A Whole Lotta Meh |
I have a ton of Steam games. Like, more than I'll finish in my life time. At least I can give them all a one-time whirl, though, right? Well, I'm going to try. Moving alphabetically, here's what I've gotten through so far (with impressions and links to my old reviews.

10 Second Ninja
Arcade-style platformer with graded performances and gating. Not my cup of tea, as I can't stand gating. This time around, though, it's not as bad as in Giana Sisters: Twisted Dreams or Action Henk.
May play again.


10000000
Review live
---
Game Progress 6/16/19
Posted June 16, 2019 by JoeTheDestroyer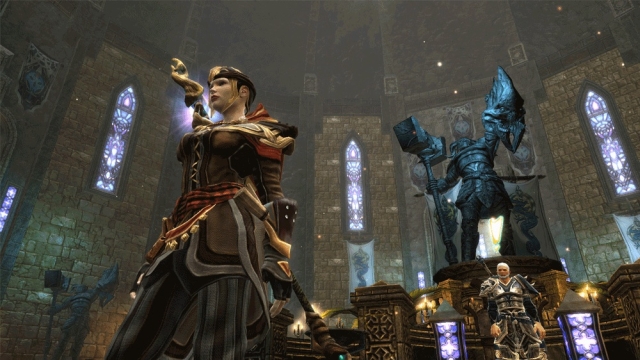 | | |
| --- | --- |
| | Oh man... |
It's been a while since I've done one of these. Every time I say I'm going to spend more time on this site and try to be more social online, I end up getting too involved with some lousy game and stubbornly refusing to stop until it's done.

---
The Underbelly: Kampout
Posted June 14, 2019 by JoeTheDestroyer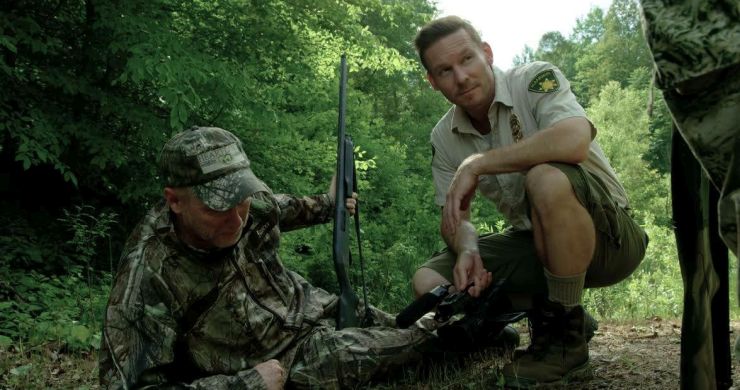 | | |
| --- | --- |
| | The second most boring sasquatch movie around |
The Underbelly #3
Kampout
(aka: American Bigfoot)
2017
Director: Glenn Martin
Premise: A sasquatch goes on a rampage after its young is killed. Unimportant characters tremble in fear.


Kampout left me kind of confused.

Was it a straight up horror movie? A horror-comedy? A campy, self-aware flick? A muddled mess of conflicting tones and halfhearted storylines? A decent, low budget script in bad need of an overhaul or a copy edit?

Somehow all of the above?

---
Just an update on stuff.
Posted June 07, 2019 by hastypixels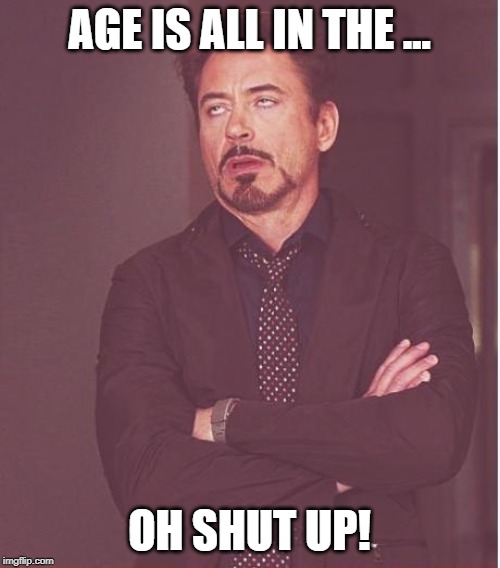 | | |
| --- | --- |
| | You know, work, games, and life. Oh yeah, and my gaming paradigm. Also: Stadia. |
I know I've been quiet for a while - well, overtime will do that to a fella. At the upholstery shop where I work we've been swamped because there just aren't that many shops around that do what we do. That's a good thing for us, but not so awesome when we've got several installs to pull off in just a couple of weeks.

My body doesn't like that very much, even if my bank account does. Meanwhile, I was able to complete - and submit - a review for Starlink: Battle for Atlas. (Spoiler warning: It was really good.) I picked up the Deluxe Edition of that and Mario+Rabbids Kingdom Battles for the sort of discounts I've been wanting to see on the eShop for a long time. I have to admit, though, it's kinda disillusioning finally getting what I want in that respect.

---
The State of the Site: June, 2019 Edition
Posted June 06, 2019 by honestgamer
| | |
| --- | --- |
| | TLDR; the site is chugging right along, but I am looking for ways to make things better still and I welcome your feedback. |
It feels like a reasonable amount of time has passed since my last update on the State of the Site, so I figured I would go ahead and post another one tonight. I'll try to keep it brief, but as you know if you've been around the site for a long while that I tend to fail at that particular objective once I undertake it. Like... almost every time.

This post will discuss the site's current traffic levels, revenue, what that means at present and what I plan to do about it in the future. Some of this information isn't the sort of thing a site would share in public, but then, we're not a typical site.

Site Traffic

First up, let's talk traffic. I looked up results on Google Analytics, and here is how we did in April of this year:

* 12,743 unique users
* 17,833 sessions
---
Much Ado About Forgotlings
Posted May 22, 2019 by hastypixels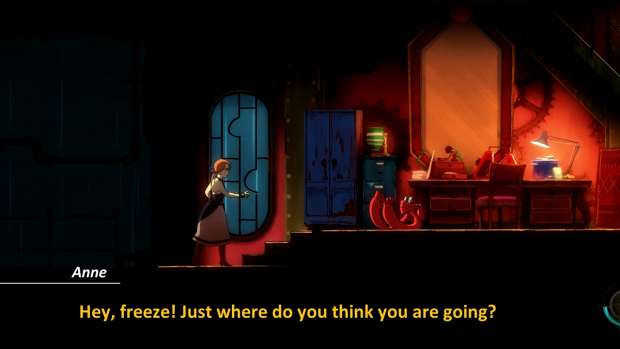 | | |
| --- | --- |
| | It was interesting while it lasted, but... |
Before we begin, be advised that this post entirely concerns the story content of Forgotton Anne. If you wish to preserve your gameplay innocence, here's your chance to duck out. You have been warned.


---
So here we are, with a beautiful game that no one seems interested in playing. "Beautiful" may be something of a stretch, since the art design is just above the level of a school project. For some reason the art lacks the polish one would expect from a game sheparded by industry leader, Square-Enix. Unfortunately for us, this reflects almost every aspect of the game.
---
Thanks Jason, message received
Posted May 17, 2019 by jerec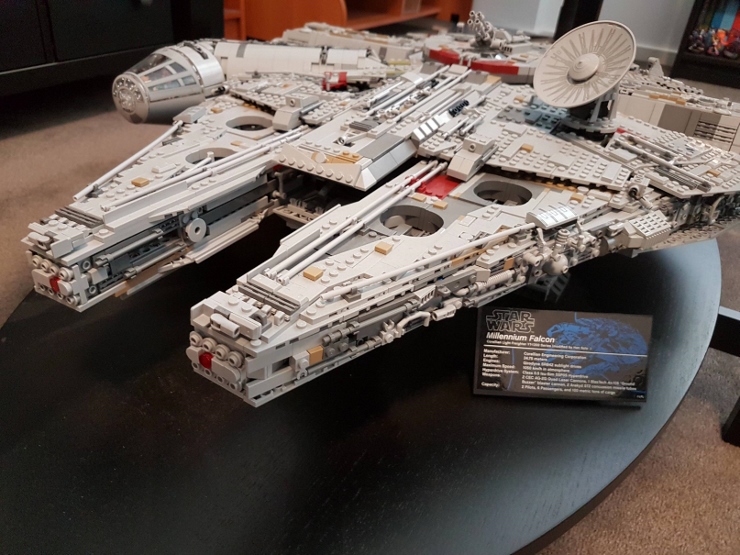 | | |
| --- | --- |
| | Hello, jerec, and thank you for being a member of the HonestGamers community! |
"Hello, jerec, and thank you for being a member of the HonestGamers community! Your participation helps make the site better for everyone. Remember that your account lets you contribute reviews, post on the forums, update your blog and even track your game collection on the site. Just let staff know if you're having any trouble with anything, and let's have fun celebrating video games together!"

I was greeted by this message today. I guess it has been over a year since I wrote a review. It's probably been about that long since I beat a video game. It's become less of a priority in my life, I suppose. I much prefer building stuff with LEGO... anything to get away from the screen for a bit.
---
Star Trek Discovery...
Posted May 12, 2019 by hastypixels
| | |
| --- | --- |
| | It's not good. No. Really. It's not. |
So I just got through the second season of Star Trek: Discovery. Sigh. Well, how to begin? I'm not thrilled about it, but I'm something of a Babylon 5 snob, if that provides any sort of context.

And no, "context is NOT king".

The writing gets on my nerves with its inconsistencies, recycled logic, poor structure and rehashed concepts. It's best ideas were introduced in the first season and left twitching on the floor like the bloody leg caught caught in the door.

Apparently it was necessary to drag Star Trek weeping and wailing into Game of Thrones territory as evidence of relevance. It worked in the sense that the show is getting a third season. I don't think that's a function of good writing, not that ST:D ... STD ... will someone please stop it?

---
I'm struggling to get through my current project, but not my previous project...
Posted May 12, 2019 by JoeTheDestroyer
I thought I would have a hell of a time getting through Phantasy Star II. It kicked my ass two times before, and it tried to do so again. However, I didn't waiver. I stayed the course, fought hard, took advice from everyone on here (thank you all again!) and managed to power my way through it. It was ultimately fulfilling.

Hell, even when Sekiro took the wind out of my sails dozens of times, I never really contemplated throwing in the towel. I made idle threats, but knew I would never let myself give up.

---
Game Progress 5/5/19
Posted May 05, 2019 by JoeTheDestroyer
| | |
| --- | --- |
| | RPGs aplenty |
RPGs take time to complete, and I don't always have a lot of time. That's why I decided to play five of them simultaneously and basically hamstring myself. Good idea, right?

Okay, so two of them were short and won't be mentioned here much: Undertale and Cat Quest. Both are done, and there isn't more I can say about them.

However, the three current time sinks I'm pushing through are meatier titles with completely different content in regards to quality among them. I've already pumped countless hours into two of them, and have only scratched the surface of the third....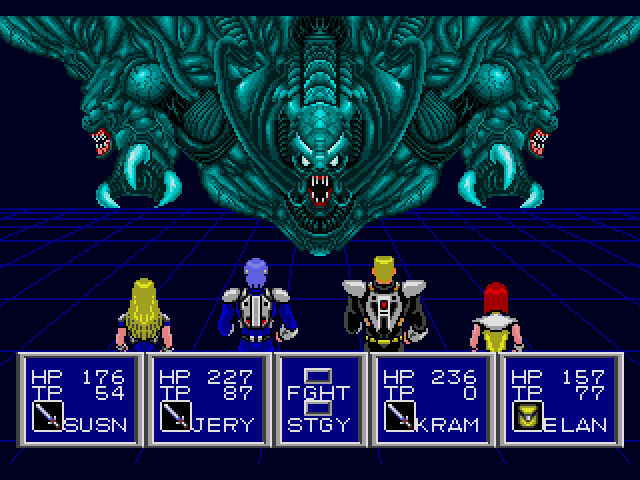 ---
Super Mario Bros 3 via Nintendo Switch Online
Posted May 04, 2019 by hastypixels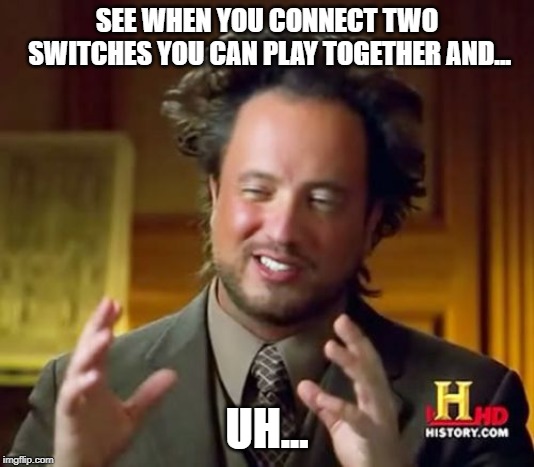 | | |
| --- | --- |
| | TL;DR, Online is underwhelming, Super Mario Bros 3 is still excellent. |
Super Mario Bros 3 (Nintendo Switch Online)

If there was going to be a game to make sense of Mario's role as a plumber-become-princess-rescuer, Super Mario Bros 3 wasn't about to streamline anything. Not that we were asking questions as kids, anyway. We were quite content with our plump assortment of pixels hopping about in the search for the spike-shelled Big Bad himself, Bowser. Nintendo had a winner on its hands, and as cheesy as associated media may have been, I think they knew it well before launch.

---
Vacation Day 2: Night of the Creeps (1986)
Posted April 22, 2019 by JoeTheDestroyer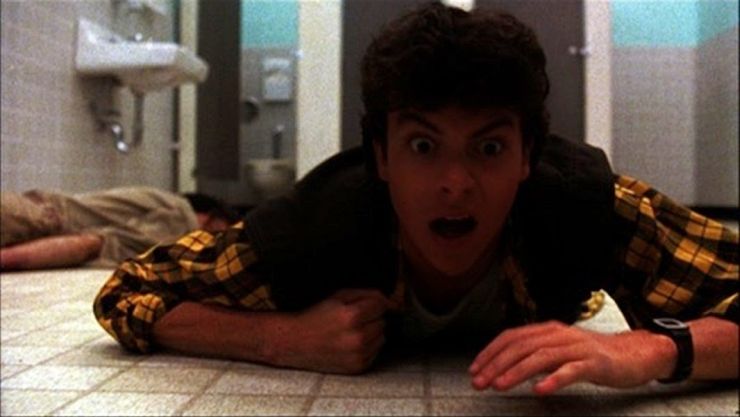 | | |
| --- | --- |
| | It's Miller Time! |
You've seen "The Price is Right," correct? You know how the bidding usually goes. Someone comes up with a really killer price, like $700 for some cheaply made, overpriced chandelier. However, the final contestant bids $701 and the previous bidder gets left in the dust. That's sort of how I feel about Night of the Creeps.

---
Vacation Day 1: Starry Eyes (2014)
Posted April 21, 2019 by JoeTheDestroyer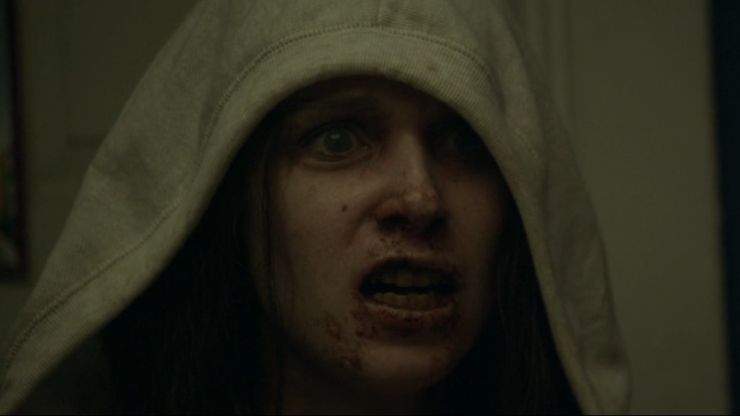 | | |
| --- | --- |
| | Harvey Weinstein: The Horror Movie |
I'm on vacation now. As part of my time off, I seek not only to deep clean this house of mine, but also watch some horror movies. You know, same old, same old. Hell, I figured I'd even blog about them.

---
So I got a PlayStation Classic...
Posted April 21, 2019 by hastypixels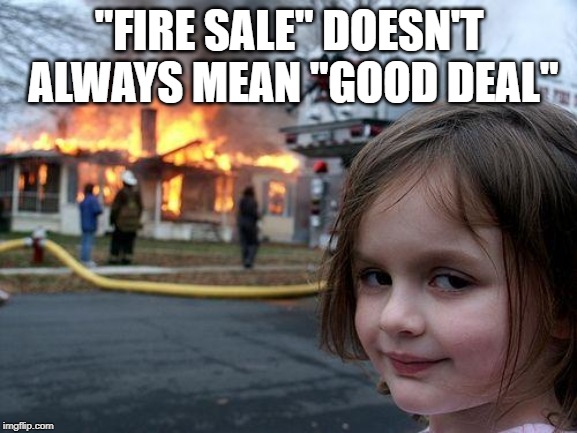 | | |
| --- | --- |
| | ...and I really do have a soft spot for it. |
I had some hope for the PlayStation revival mini machine pulled out of an ear proudly like 22 year old wax. Outwardly it's a tidy device, evoking the nostalgia of physical interactions with the unit. It's cute, and I'm quite fond of it. Even the controllers are forgivable for their curious lack of analog thumbsticks.

Unfortunately there are just two of the twenty games it ships with that I wanted to spend any time with at all. I bought it because it was official, but foremost cheap, and easily moddable. Hackable. Whatever. The latter is very much the feeling I get from the whole marketing experience and pitch of the maligned attempt to capitalize on Nintendo's very successful scheme.

---
Game Progress 4/18/19
Posted April 18, 2019 by JoeTheDestroyer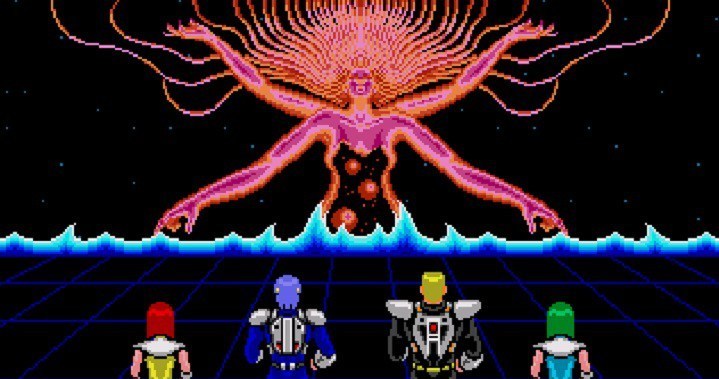 | | |
| --- | --- |
| | The dams are damned, and now it's on to Dezo. |
I've been bouncing around a lot for the last week or so. The only two games that steadily kept my interest for the last couple were Sekiro and Phantasy Star II.


Sekiro: Shadows Die Twice (PC)
I haven't got really much to say here except "Holy crap, this is hard!" and "Completed. Review live."

I took me close to 50 hours to get through this one, partially because of what I said before in a previous blog. Playing this game via Steam Link streaming is a bad idea.


Phantasy Star II
I have a routine worked out. It's:

Grind ---> Explore ---> Recruit characters ---> Do dungeons ---> Repeat