Here, you'll find up to 20 of the most recent posts from the people who have the good taste to follow my blog. Only public results gleaned from the last 200 overall posts to HG Blogs will be displayed. If you see no results below, that means not a lot of people are following me, or my followers haven't been active in a long while, or they simply aren't sharing their posts.
---
AlphaMurderthon: the proposed list
Posted October 26, 2020 by JoeTheDestroyer
| | |
| --- | --- |
| | Subject to change |
Not really an update. This is just the list of games I hope to review next year, assuming I can pull this thing off.

2Dark
Alan Wake
Bloodstained: Ritual of the Night
Castlevania: The Adventure ReBirth
Dead Space 2
The Evil Within
Fran Bow
Galerians (assuming the copy I bought arrives in playable condition)
Hello Neighbor
The Incredible Adventures of Van Helsing
Joe's Diner
Kindergarten
The Last of Us Remastered
Manhunt
Neverending Nightmares
Outlast
Pathologic HD
Quake II
Resident Evil remake
Stories Untold
Through the Woods
Until Dawn
Vampire: The Masquerade - Bloodlines
We Happy Few
Xenophobe
Yearning
Zelle

---
AlphaMurderthon update #1
Posted October 09, 2020 by JoeTheDestroyer
| | |
| --- | --- |
| | The info thus far... |
Per EmP, I'm giving semi-regular updates on the games being showcased during my upcoming event.

You see, I planned on doing an entire AlphaMarathon during this October, with a different horror game for each letter, plus a number. However, recent events and mental health pushed it back a year or two. I've thus decided to redouble my efforts and review better quality/more well-known/cult hit type games instead of the obscure, cheapo stuff I was originally going to cover.

Confirmed:
---
Diminished Impact and Changing Expectations
Posted July 07, 2020 by honestgamer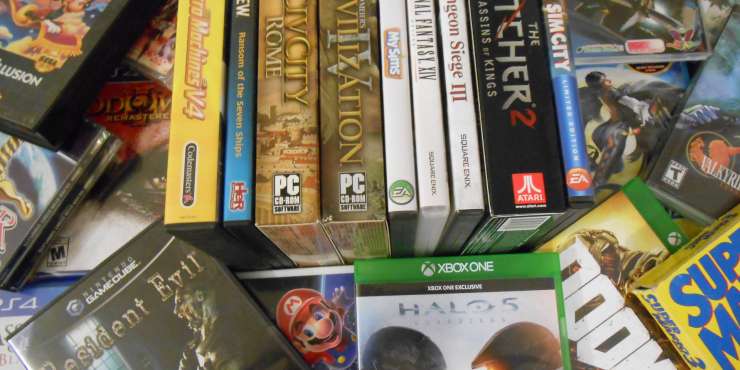 | | |
| --- | --- |
| | Is it still fair to expect games to make the sort of impact they once did on our lives? |
I'm sort of going somewhere with this, but before I get to that dubious destination, please humor me as I make one of the most obvious statements in the history of obvious statements: there are a lot more video games available in 2020 than there were in 1990.

Why make such an obvious statement? For starters, I made it because I think it's easy to forget. We look at all the great games coming out these days, and sometimes the temptation is to say something like "They sure don't make 'em like they used to," which is based on a few factors but largely--to my mind--is based on the difficulty developers now have making an impact. Not a lot of new games, even some very good new games, can keep us talking about them even as little as three months after their release.

---
I'll be gone for the next week or so
Posted June 12, 2020 by JoeTheDestroyer
| | |
| --- | --- |
| | No crisis, just moving |
Jason just moved, and now it's my turn. We close on our new house tomorrow, and move next week (assuming things go smoothly with selling my current house). I'm putting games on a back burner for now, as I'll only have access to my Switch (everything else will be packed). Once that's all complete, I'll probably resume Grandia HD and Mega Man IV (GB), but also jump into Dread X Collection at last.
---
Life Update - The Big Move
Posted April 03, 2020 by honestgamer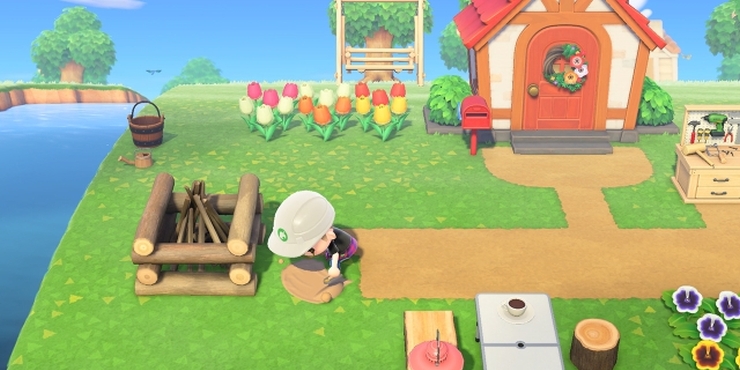 | | |
| --- | --- |
| | My life is going through a big change, and not just because of COVID-19. |
HonestGamers headquarters is moving again. By that, I mean that I myself am moving again. And since the site kind of goes where I go, so too are the site's headquarters. I have lived on the Oregon Coast for most of these last 15 years, after moving here from Central Oregon. Now I am moving elsewhere in Oregon.

---
Switch game impressions
Posted February 09, 2020 by JoeTheDestroyer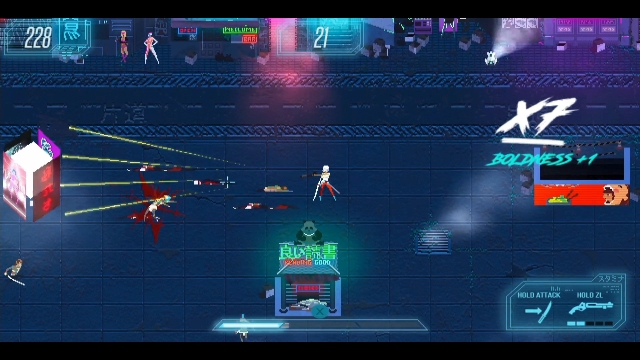 | | |
| --- | --- |
| | Lots of stuff I've played |
I've had time to pick up and play a lot of Switch games over the last month, some of which I've finished and either have reviewed or will review. What do I think so far?


Akane
A exhilarating top-down action game similar to Devil Daggers (kill as many enemies as possible, then try to break your record). You play a femme fatale armed with a katana and gun, mowing down legions of gangsters. It's a pretty minimalist game, but fast-paced and addictive enough to provide plenty of bloody entertainment.

Aldred Knight
A fairly plain, yet difficult, hack 'n slash platformer. It's a bit of a snoozefest because it plods along so slowly, though it can be decent in small bursts because of its stiff difficulty rating at certain points.

Dead Cells
---
Games I Played Through in 2019 That Kicked Ass
Posted January 02, 2020 by JoeTheDestroyer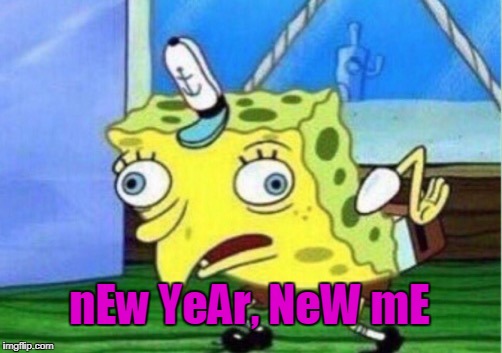 | | |
| --- | --- |
| | Here's some positive stuff |
[Pre-blog note: I will proofread this later. For now, suffer through my unedited words.]

I'm not going to do a top ten or a recap of everything I played, because honestly I played a lot of crap last year. Instead, I'd like to focus on the stuff I liked and get some positive vibes out there.

I mean, I already wrote some scatching stuff about Huntsman: The Orphanage in my previous blog post, so I've got my negative bases covered for a bit.


Anyway...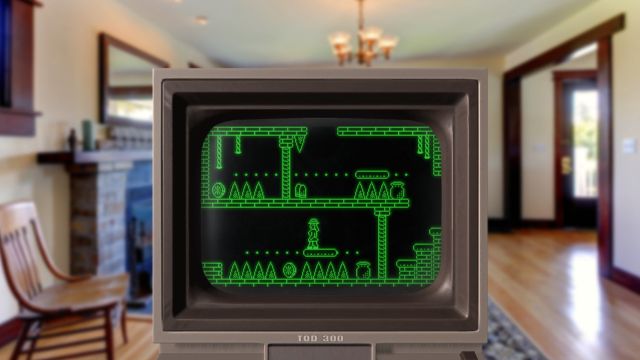 The Adventures of Elena Temple
---
Game Progress 1/2/20
Posted January 02, 2020 by JoeTheDestroyer
| | |
| --- | --- |
| | Lots of ground to cover |
GunValkryie (Xbox)
I've had all I can stand of this bland, tedious shooter. I killed the first boss, tried my hand at the next stage and died--both in the game and of boredom.


MURI (PC)
A platformer on Steam that mimics old DOS games. Unfortunately, it apes them a little too closely, because it feels way dated. I got all the way to the final boss before experiencing a game over, and didn't feel like trying again. I've had my fill.


Huntsman: The Orphanage (PC)
An extremely boring, tedious first-person horror game where you explore a ruined orphanage, searching for items related to the restless souls of twelve different orphans. You then have to slowly march out to the the backyard and put the objects on their graves.

---
I finally got a Switch
Posted December 30, 2019 by JoeTheDestroyer
| | |
| --- | --- |
| | And some games, of course. |
I decided it was finally time to get a Nintendo Switch, so I set aside some money here and there, and finally got one after Christmas. Obviously, it's kind of hard to play a new system without games, so I managed to pick up:

The Legend of Zelda: Breath of the Wild (only physical game so far)
Final Fantasy VII
MagiCat
Untitled Goose Game
Legend of Kay Anniversary

In the coming weeks, I'd also like to get Pokemon: Let's Go, Eevee!, Super Mario Odyssey, Xenoblade Chronicles 2, The Banner Saga Trilogy, Dead Cells, RAD, and Ape Out. I just hope the games I recently bought for Steam don't get neglected.
---
Game Progress 12/2
Posted December 02, 2019 by JoeTheDestroyer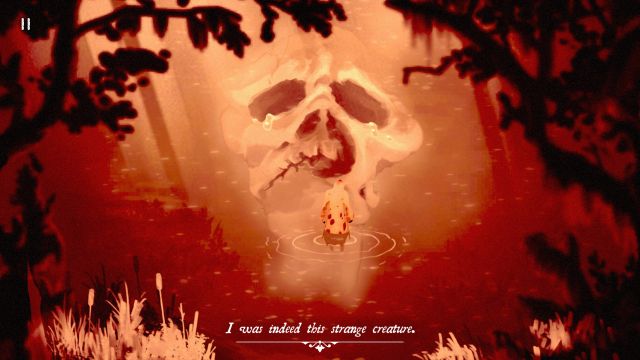 | | |
| --- | --- |
| | Add Nox to the list of games that were better in hindsight than they actually are |
Random thought: I'd really like to scratch another RPG franchise off my backlog. Suikoden, Wild Arms and Geneforge are all great candidates, especially since I don't need to replay the first two Geneforge games and I can just jump into the third one. We'll see, though...

Dark Devotion (PS4)
Finished it. Man, the final boss was some old bullshit. You basically had to get lucky to beat this guy, because he occasionally uses an lunge attack that he can spam. "Can," meaning he doesn't always spam it, and sometimes you can get a lucky break where you slap him around before he tries anything cheap (see also: the run where I defeated him). Funny thing the last few bosses leading up to him arepushovers, especially the one before him.


GunValkyrie (Xbox)
---
Pure Mahjong - review update
Posted November 06, 2019 by honestgamer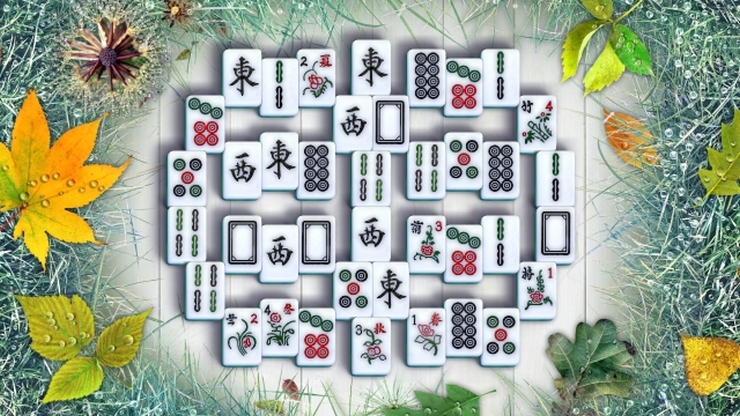 | | |
| --- | --- |
| | Since my review went live, the game has changed for the better. |
Pure Mahjong released on Nintendo Switch in July of this year, and I posted my review for it a few weeks later. It was not a favorable review because, although I liked some of what the game did, there was a lot about it I simply didn't enjoy. You can check out the review itself for more information about that.

---
Game Progress 11/5/19
Posted November 05, 2019 by JoeTheDestroyer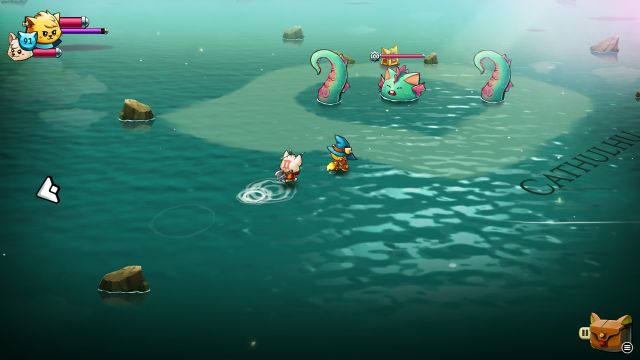 | | |
| --- | --- |
| | Review assignments! |
Let me tell you something: going from Cat Quest II to Dark Devotion is a pretty jarring transition. I went from puppies and kitties to grimdark side-scroller.


Castle in the Darkness (PC)
Beaten. Final verdict: I don't like it. It's weird because I love Metroidvanias and dig Meat Boy-ish obstacle course platformers, but putting the two together was not very welcoming.


The Interview (PC)
Five minute experimental horror game where you answer questions, and then the game explicitly tells you the ending. Weak!


Larva Mortus (PC)
---
OctJOEber Over the Years: A Quick Look Back
Posted October 31, 2019 by JoeTheDestroyer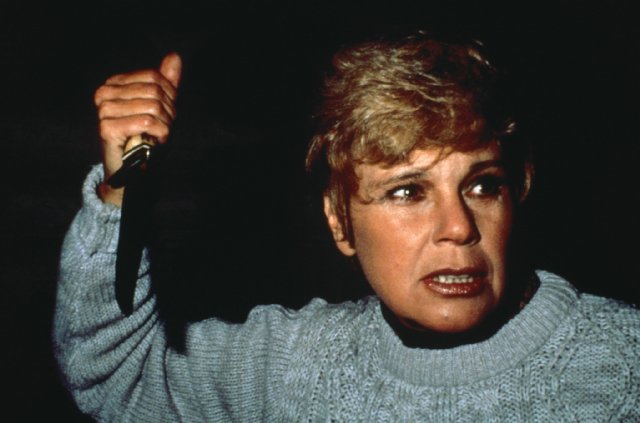 | | |
| --- | --- |
| | Just a simple list, really. |
Looking back at the horror and Halloween-relevant games I've reviewed for October, I get kind of nostalgic. Sadly, these days I have to rely on a lot of games I've missed (like Cold Fear this year) and cheapo Steam products (The Lost Souls, Antihorror, etc.). I wish I could cover the good old stuff again, but I'll settle for at least looking back at it.


Previous years' offerings:


2010
Dr. Jekyll and Mr. Hyde (NES)


2011
Castlevania II: Simon's Quest (NES)
Cursed Mountain (Wii)
Silent Hill (PS)
Friiday the 13th (NES)
Castlevania III: Drcaula's Curse (NES)
Ghoul School (NES)
A Nightmmare on Elm Street (NES)
Akumajou Dracula X: Chi no Rondo (TCD)
Koudelka (PS)


2012
Soul (X360)
Clock Tower (PS)
Zombie Shooter 2 (PC)
BloodRayne (GC)
Ghost Manor (A2600)
---
What I'm up to these days...
Posted October 04, 2019 by honestgamer
| | |
| --- | --- |
| | A look at what I'm doing and plan to do around the site and such. |
I have been pretty busy lately, and I haven't posted to my blog to keep you all updated on what I'm doing to fill my time. Part of that silence comes from a desire to surprise you with improvements I know you'll like. I enjoy working my tail off on something, then revealing it so it has the most exciting result. But I can see where the silence might also be interpreted as a sign I don't care, or that I am busy doing stuff elsewhere and don't have time of the site. Neither of those things is even remotely true, and so here is an update.

---
Some Rambo: Last Blood Thoughts
Posted September 29, 2019 by pickhut
| | |
| --- | --- |
| | I tried keeping an open mind. |
After hearing and reading a bunch of mixed reactions about the movie, I just decided to set some time aside last night to see it in theaters myself.

It's not good.

*spoilers, I guess*

---
Game Progress 9/19
Posted September 19, 2019 by JoeTheDestroyer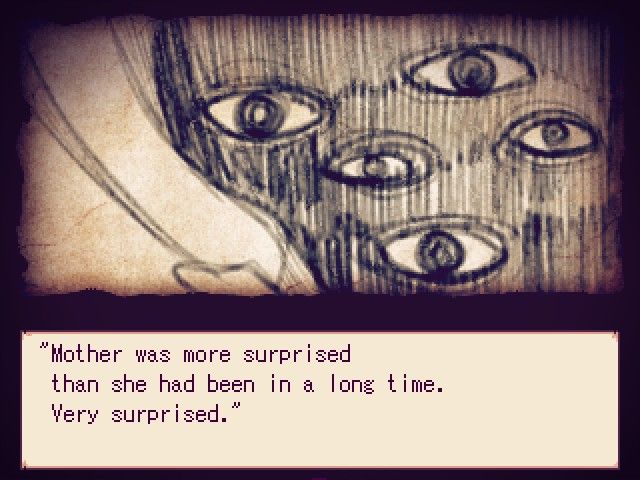 | | |
| --- | --- |
| | Lots o' finished stuff |
Phantasy Star IV (GEN)
Done. Man, this was a great game. Its combat system popped, it featured a really cool story, and its difficulty rating was very well balanced. I did kind of feel that the last few challenges, especially the final boss, weren't really that tough, though. Like, I walked all over the Profound Darkness.


Alicemare (PC)
I played through this one pretty much in a single sitting. It's a pretty decent adventure game that uses (if I'm not mistaken) RPG Maker. I have a review for this one, but you won't see it until October... Mwahahaha...


Doorways: Prelude (PC)
---
Tried the Contra Rogue Corps Demo
Posted September 15, 2019 by pickhut
| | |
| --- | --- |
| | Oof. |
Contra Rogue Corps turned off a lot of people with its wacky visual presentation and top-down viewpoint from its trailer. Not surprising, considering Contra games usually have a SIDE-scrolling perspective and, more times than not, a more "serious" tone. But as the game crept closer and closer to its release date, I tried keeping an open mind; the game is being directed by the same guy who did past Contra titles, such as Contra 3 and Hard Corps. On top of that, my favorite "recent" Contra game is Neo Contra, which also has an oddball presentation and top-down perspective.

Then, a few days ago, I caught wind that a demo dropped for the game, so I downloaded it on my PS4 and gave it a go...

---
Steam Games I've Played: Section A Conclusion
Posted September 08, 2019 by JoeTheDestroyer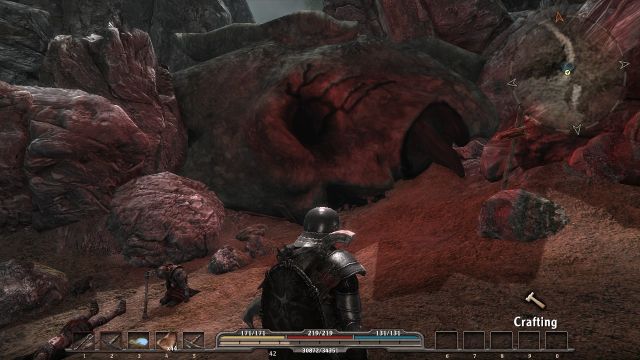 | | |
| --- | --- |
| | Moving onto the B section |
A Section Concluded:

Anodyne
A Zelda clone that's actually quite fun. There really isn't much more to it than that, and some added comedy. It's also a little more linear than your average Zelda game.
Will keep playing.


Another World: 20th Anniversary Edition
An enhanced edition of the PC classic, now with improved visuals. You can also toggle between the new presentation and the old in-game, so that's awesome.
Completed.


Antihorror
A walking simulator that parodies cheap European horror games. I think. I don't know. It's such a confusing, surreal mishmash of ideas that it feels like a fever dream. I... guess I don't hate it?
Completed.


Apotheon
---
Game Progress 8/21 + Thoughts on Jet Force Gemini
Posted August 21, 2019 by JoeTheDestroyer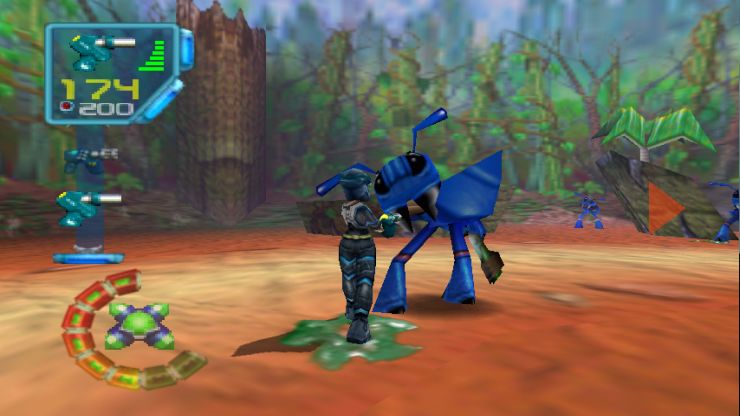 | | |
| --- | --- |
| | I got about halfway through JFG before calling it quits |
What have I been doing since completing 12 is Better than 6? Well...


Jet Force Gemini (N64)
I was playing this game legit--as in, on the actual console, non-emulated and not via Rare Replay. I kind of regret that... As with previous "thoughts" posts, I'd like to use a bullet point structure:

---
Game Progress 8/6
Posted August 06, 2019 by JoeTheDestroyer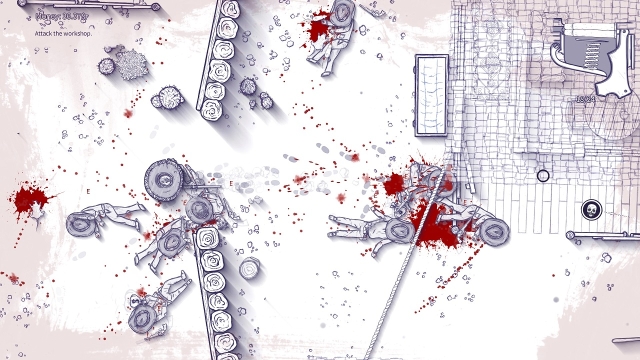 | | |
| --- | --- |
| | From Software has come a long way... |
Before I jump into this, I figured I should describe my Steam project flow.

I have up to eight games downloaded at a time, with their icons sitting in a "pool" on my desktop. I go for the next game alphabetically, playing at least one session. I settle then and there upon one of a few choices:

1. Uninstall and play later. Longer projects like RPGs tend to fall into this category. I'm mainly looking for short stuff to pick off.

2. Play the game through in one or two sittings. Walking simulators and short horror games are perfect for this.

3. Put the icon off to the side and play it now and then.