About Me:

Sorry, but I haven't yet shared the information about myself that would typically display here. Check back later to see if that changes, or if I instead choose to remain an enigma.
---
The Witcher 3: The 100-Hour Report
June 14, 2015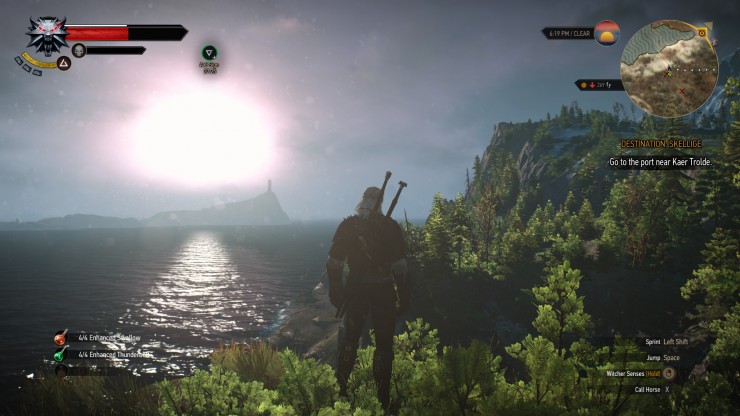 It's a pretty big game.
My usual code of conduct as a critic is that I don't review a game until I've finished it. It perhaps comes with being a bachelor in his mid-20s who has the kind of free time that allows him to finish games in the first place, but here we are.

This policy, however, brings me to an obstacle. It's been nearly a month since the release of The Witcher 3: Wild Hunt, and in that time, I have played no other games. Just this weekend, I hit the 100-hour mark, making it my second-most-played Steam game of all time (after Team Fortress 2, which still maintains a comfortable lead at 257 hours).

---
R.I.P. Kirill Pokrovsky
June 03, 2015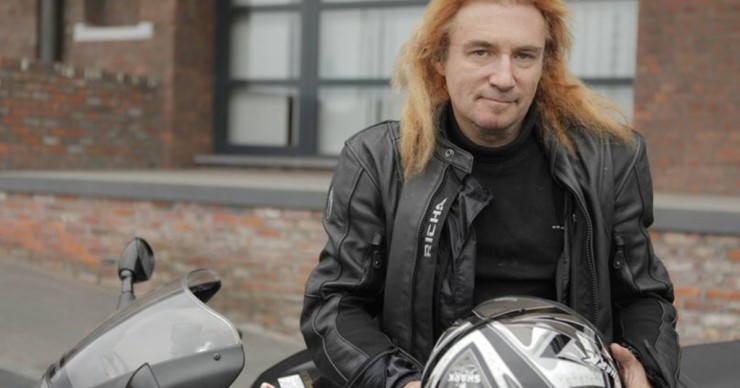 Composer for the Divinity series.
Video games are a young enough medium that it still comes as a relative shock, at least to me, when a member of the industry -- even a minor one -- passes away. Larian Studios reported today via their Kickstarter page that Kirill Pokrovsky, composer for their Divinity series (most recently Original Sin), has died of unspecified causes.

---
Gaming Progress 3/16/2015
March 16, 2015
Everything that I've been playing lately but haven't reviewed.
Firstly, I did another podcast at GameCritics somewhat recently, in which I talk about Dying Light, the three games that most heavily influenced me, and what I think of the current console generation so far.

Now, just some quick impressions of the 2015 releases that I haven't covered, in case anyone's interested in what I've been up to this year, game-wise.

---
Grow Home.
February 13, 2015
I tweeted earlier today that Grow Home, a Ubisoft game, holds exactly zero characteristics of a Ubisoft game.

One of the developers saw that and replied that he took that as a compliment.

Yes, Grow Home guy. That is about the highest compliment that I can bestow.
---
Playing Rage. Still utterly dumbfounded that a PC I've built is capable of rendering graphics like this.
August 10, 2012
---
My 300 favorite songs of 2011.
January 01, 2012
300. "Caffeinated Consciousness" – TV on the Radio
299. "The Piano Drop" – Tim Hecker
298. "Go Ahead" – Banjo or Freakout
297. "Jake and Eggars" – The World/Inferno Friendship Society
296. "Sleep Dealer" – Oneohtrix Point Never
295. "Calamity Song" – The Decemberists
294. "Hunger Song" – The Middle East
293. "Before" – Washed Out
292. "Children" – The Rapture
291. "The Circle Married the Line" – Feist
290. "Return to the Violence of the Ocean Floor" – Moonface
289. "The Last Living Rose" – PJ Harvey
288. "Human Qualities" – Explosions in the Sky
287. "17" – Youth Lagoon
286. "Flare" – Boris
285. "Forever 28" – Stephen Malkmus and the Jicks
284. "Memories of the Future" – Handsome Furs
283. "Bumper" – Cults
282. "I Found a Reason" – VHS or Beta
281. "Calgary" – Bon Iver
---
Skyrim.
November 14, 2011
It'll be a while before I review Skyrim, partly because it's an enormous game and partly because I'll soon be forced to shelve the game for an extended period of time what with Assassin's Creed and Zelda coming out this week. So, since I've played enough of Skyrim this weekend that my eating and sleeping habits are badly off-kilter, I thought I'd share some impressions based on what I've experienced so far. If anyone else has been playing it, feel free to chime in as well.

---
Additional Articles:
[01] [02] [03] [04] [05] [06] [07] [08] [09] [10] [11] [12] [13] [14] [15] [16] [17] [18] [19] [20] [21] [22] [23] [24] [25] [26] [27] [28] [29] [30] [31] [32]