Here, you'll find up to 20 of the most recent posts from the people who have the good taste to follow my blog. Only public results gleaned from the last 200 overall posts to HG Blogs will be displayed. If you see no results below, that means not a lot of people are following me, or my followers haven't been active in a long while, or they simply aren't sharing their posts.
---
Other things I like to do...
Posted July 13, 2019 by hastypixels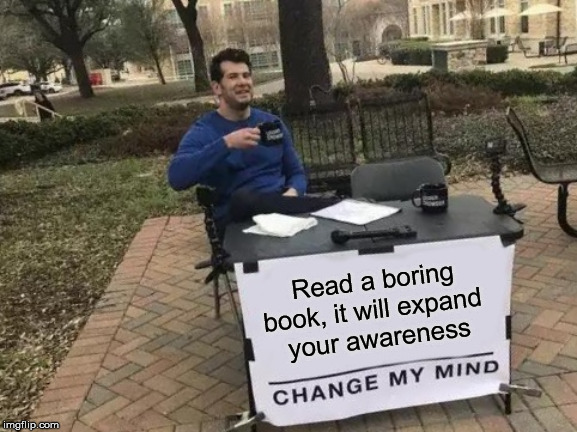 | | |
| --- | --- |
| | ...they involve hundreds of slips of paper bound into handheld volumes. |
After bashing my head against Bubsy: Paws of Fury on Fire for about a week, I plunked out my review draft, which I have submitted has a staff review... and promptly dove head first into Michelle Obama's Becoming.

Truthfully I did require some prompting, not that I wasn't interested, but my usual genre haunts have been in the spectulative fiction/fantasy section, not history and biographies. I have a tendency of not trusting third party authors, but in a nutshell, Becoming is an uplifting tale of the American Dream manifest as the founders intended. It is truly beautiful, and a solid expression of the American patriotic ideal.

---
Just an update on stuff.
Posted June 07, 2019 by hastypixels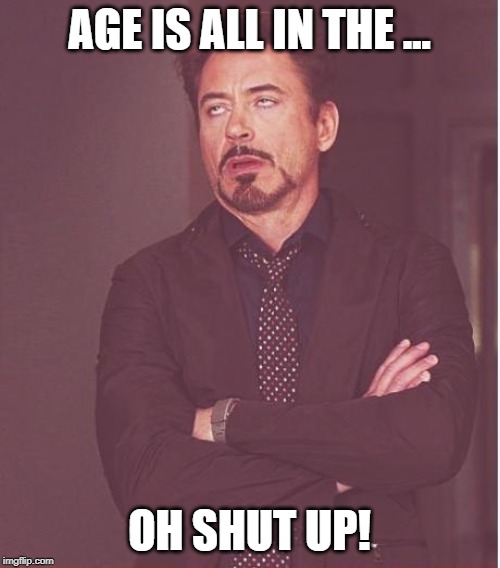 | | |
| --- | --- |
| | You know, work, games, and life. Oh yeah, and my gaming paradigm. Also: Stadia. |
I know I've been quiet for a while - well, overtime will do that to a fella. At the upholstery shop where I work we've been swamped because there just aren't that many shops around that do what we do. That's a good thing for us, but not so awesome when we've got several installs to pull off in just a couple of weeks.

My body doesn't like that very much, even if my bank account does. Meanwhile, I was able to complete - and submit - a review for Starlink: Battle for Atlas. (Spoiler warning: It was really good.) I picked up the Deluxe Edition of that and Mario+Rabbids Kingdom Battles for the sort of discounts I've been wanting to see on the eShop for a long time. I have to admit, though, it's kinda disillusioning finally getting what I want in that respect.

---
Much Ado About Forgotlings
Posted May 22, 2019 by hastypixels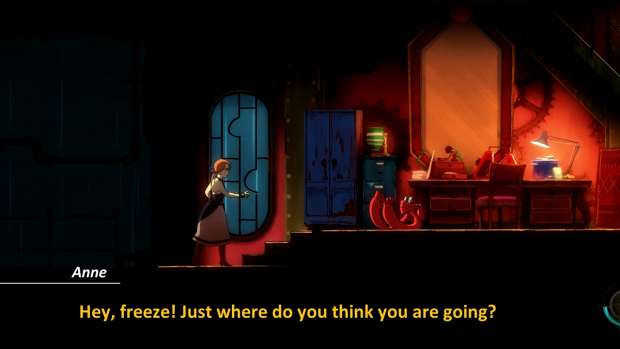 | | |
| --- | --- |
| | It was interesting while it lasted, but... |
Before we begin, be advised that this post entirely concerns the story content of Forgotton Anne. If you wish to preserve your gameplay innocence, here's your chance to duck out. You have been warned.


---
So here we are, with a beautiful game that no one seems interested in playing. "Beautiful" may be something of a stretch, since the art design is just above the level of a school project. For some reason the art lacks the polish one would expect from a game sheparded by industry leader, Square-Enix. Unfortunately for us, this reflects almost every aspect of the game.
---
Star Trek Discovery...
Posted May 12, 2019 by hastypixels
| | |
| --- | --- |
| | It's not good. No. Really. It's not. |
So I just got through the second season of Star Trek: Discovery. Sigh. Well, how to begin? I'm not thrilled about it, but I'm something of a Babylon 5 snob, if that provides any sort of context.

And no, "context is NOT king".

The writing gets on my nerves with its inconsistencies, recycled logic, poor structure and rehashed concepts. It's best ideas were introduced in the first season and left twitching on the floor like the bloody leg caught caught in the door.

Apparently it was necessary to drag Star Trek weeping and wailing into Game of Thrones territory as evidence of relevance. It worked in the sense that the show is getting a third season. I don't think that's a function of good writing, not that ST:D ... STD ... will someone please stop it?

---
Super Mario Bros 3 via Nintendo Switch Online
Posted May 04, 2019 by hastypixels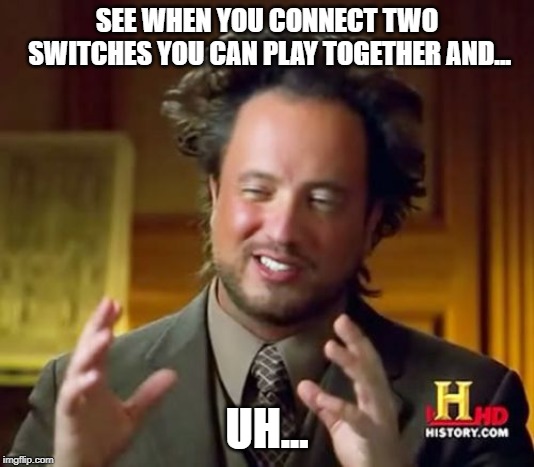 | | |
| --- | --- |
| | TL;DR, Online is underwhelming, Super Mario Bros 3 is still excellent. |
Super Mario Bros 3 (Nintendo Switch Online)

If there was going to be a game to make sense of Marioís role as a plumber-become-princess-rescuer, Super Mario Bros 3 wasnít about to streamline anything. Not that we were asking questions as kids, anyway. We were quite content with our plump assortment of pixels hopping about in the search for the spike-shelled Big Bad himself, Bowser. Nintendo had a winner on its hands, and as cheesy as associated media may have been, I think they knew it well before launch.

---
So I got a PlayStation Classic...
Posted April 21, 2019 by hastypixels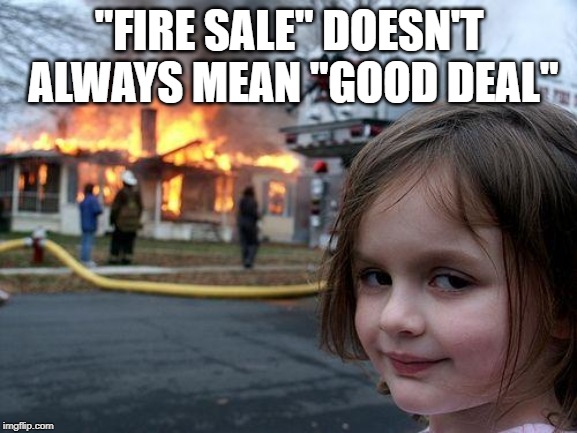 | | |
| --- | --- |
| | ...and I really do have a soft spot for it. |
I had some hope for the PlayStation revival mini machine pulled out of an ear proudly like 22 year old wax. Outwardly it's a tidy device, evoking the nostalgia of physical interactions with the unit. It's cute, and I'm quite fond of it. Even the controllers are forgivable for their curious lack of analog thumbsticks.

Unfortunately there are just two of the twenty games it ships with that I wanted to spend any time with at all. I bought it because it was official, but foremost cheap, and easily moddable. Hackable. Whatever. The latter is very much the feeling I get from the whole marketing experience and pitch of the maligned attempt to capitalize on Nintendo's very successful scheme.

---
Another one? Seriously?!
Posted April 10, 2019 by hastypixels
| | |
| --- | --- |
| | Joining Stadia will be AntStream and Disney... my digital cup runneth over. |
The Future of Retro Gaming Is

...

Give it a minute to sink in. GameHut - or Jon - is a perfectly personable fella who has been a part of some amazing technical achievements on classic retro hardware, specifically the Sega Genesis/Mega Drive. In a nutshell he proposes to offer yet another game streaming services that are an extremely questionable value proposition. According to the video, two thousand of them.

---
Portal Retro-Re-Review
Posted April 03, 2019 by hastypixels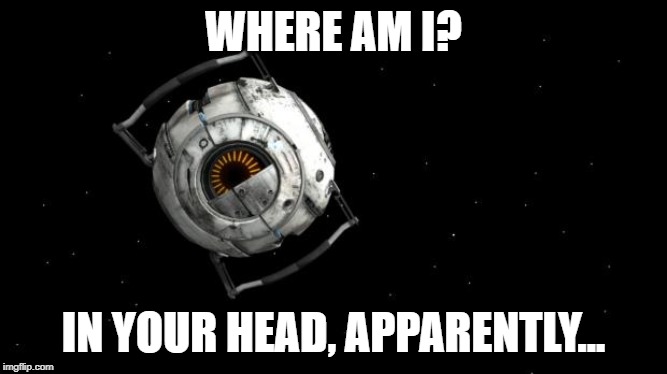 | | |
| --- | --- |
| | Whoops! But hey, this is what I sound like two years later reviewing the same game. |
So I accidentally wrote a second review of Portal for PC. I was so caught up in the idea of reviewing it I ignored the nagging in my head that I already had done so. Okay, so oops. Big deal. It was a good hit of nostalgia and a bit of perspective when I can compare it to the review I wrote less than two years ago. Consequently I'm posting it here since it's unseemly to try and do anything unethical.

Thankfully, this has the upside of making me aware of the fact that I haven't yet reviewed Portal 2 - and it gives me a little break from the Bomberman franchise. Expect the aforementioned review soon.

---

Portal (PC)

---
So when do you think cheats are acceptable?
Posted March 31, 2019 by hastypixels
| | |
| --- | --- |
| | Asking for a friend. |
Starcraft became something of an obsession when I finally owned a computer fast enough to run it in conjunction with the spare time to play it. I played through the first three campaigns without too much trouble, but Brood War stepped things up quite a bit. It may have been the complexity of the game that finally got to me in addition to the outright intensity of the last chapter.

But who am I kidding? I started using cheats in the fifth chapter when I was playing the Zerg. I'll be the first to admit I'm a mediocre Starcraft player, but I enjoy the lore and characters thanks to Blizzard's signature worldbuilding. I'm no fanboy, but I thought the World of Warcraft movie was pretty good.

---
Google's Laughable, Apple's Foreboding...
Posted March 26, 2019 by hastypixels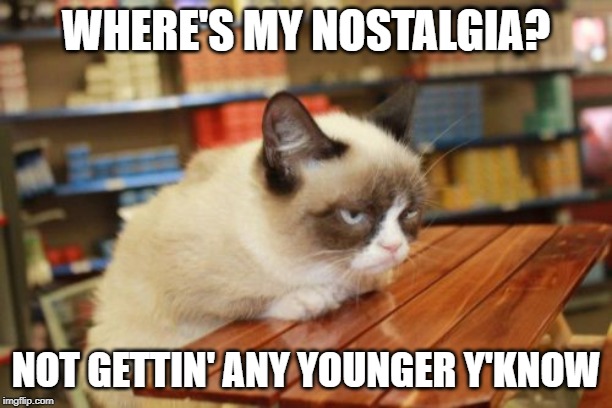 | | |
| --- | --- |
| | ...and for some reason my cursor doesn't tint with Night Light. |
I groaned pretty hard when I saw what Google had in mind for their solution to gaming. As expected there's a lot of marketing hype, but have we so quickly forgotten the Google Fiber debacle? I'm in Canada, and I'll make no bones about it, but we just got fiber internet in our neighbourhood. Y'better believe I pounced on that - it's twice as fast as our cable connection. Lower latency, besides.

---
It's a strange thing reviewing old games...
Posted March 14, 2019 by hastypixels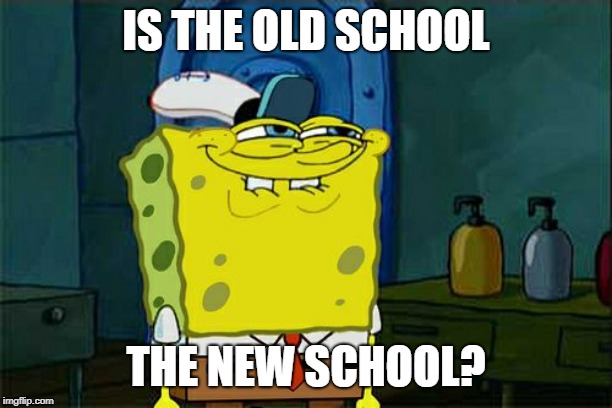 | | |
| --- | --- |
| | ...but boy does the nostalgia feel good. |
I guess I can understand why Nintendo is having such a hard time deciding how to handle their Online service as a value prospect for players who only will use it occasionally. The options that are available to the average person for experiencing retro classics are staggering, and it was impressive that Nintendo was able to make a dent at all with their "Classic" systems.

Anyone banking on the N64 Classic? I'm genuinely curious. It's not the most friendly of systems to emulate, given the way games were coded for it, support even with the best of emulators is spotty, and the games are magnitudes larger than modest SNES and NES carts. How many N64 games could you fit on... say... 4GB of flash memory?

Not many, though quite a few more than PSX games.

---
Nvidia Driver Whoas...
Posted March 06, 2019 by hastypixels
| | |
| --- | --- |
| | ...the Geforce Experience Sucks. |
Here's a radical thought. Instead of pushing raytracing like it's going out of style Nvidia could create a user friendly software platform that maintains their "gaming ready" software on machines that need it, opposed to every system with their hardware installed. My industrious and most reliable 1030 endears me to the brand in spite of their attempts to stifle its outstanding Flop-Per-Dollar performance. It's a new metric, totally off the cuff.

---
Wanna read a book?
Posted February 28, 2019 by hastypixels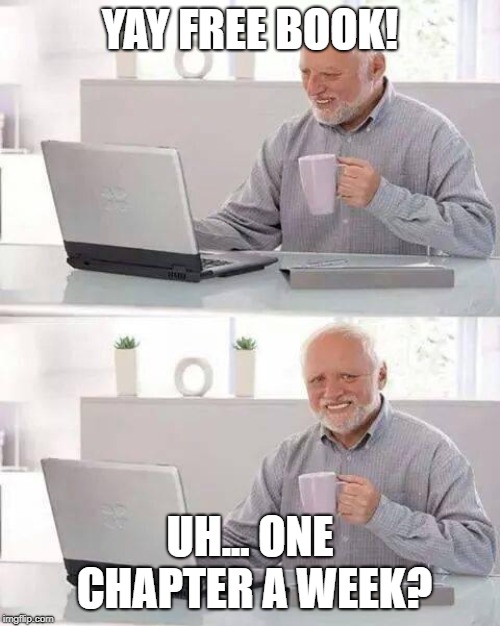 | | |
| --- | --- |
| | You wanna read a book! |
Not that I've given up on my goal of publishing Sliver of Light traditionally, but... Medium gives me a chance to exploit social media and a ... well, readership of some description. I don't have a lot of faith in what popular media wants... and that's understandable. Popular media doesn't know what it wants. Something different, samething different.

Whatever happens to the expectations of the loudest demographic - not the largest - I'll write the way I write. The good news is that there's been a recent uptick in the sales of my books. Nothing that will pay any bills at this point, but improvement is just that.

---
Yeah so I'm making a game...
Posted February 24, 2019 by hastypixels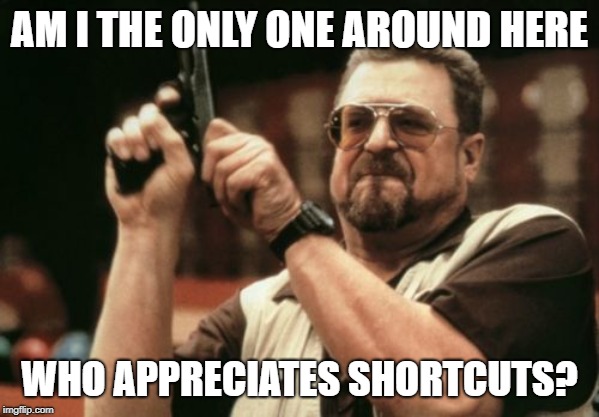 | | |
| --- | --- |
| | ...but I've got a lot of work yet to do. |
So basically this flu got the better of me and I've been bedridden for far too long. The good news is I'm on antibiotics now and even though they're kicking the crap out of me - as expected - I'm already beginning to feel clearer. That's why I haven't posted any reviews in the last two weeks. My energy level has been too low to even play games.

Yeah, so not good.

---
Emulation can lift you up...
Posted February 04, 2019 by hastypixels
| | |
| --- | --- |
| | ...just as easily as it can throw you down. |
My experiences with console emulation are a mixed bag, and that is to be expected when asking one box of microprocessors to pretend that its something else. The first rule of thumb is that emulation requires hefty hardware, depending on what your target hardware is.

To put it simply: Emulating the complex of microcircuitry within the SNES requires a CPU capable of 1000Mhz or more. That's a lot when the fastest processor in the SNES was its CPU at just 3.7Mhz. Naturally there are code cheats that allow emulation to be done on much slower machines... but the order of magnitude is astounding, in practical terms. Just try installing a lightbulb with oven mitts on, some time.

---
Retrospective...
Posted February 01, 2019 by hastypixels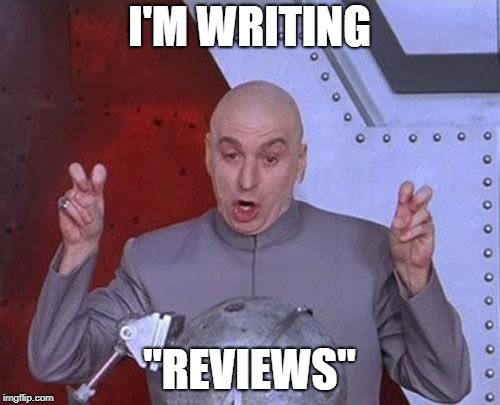 | | |
| --- | --- |
| | ...isn't just for us curmudgeons. |
Pondering is something of a lost skill. There are a few reasons I like to look back, not the least of which is I don't have the time to invest in new games that I used to, or would like. However, I have found it useful to gain perspective with regards to my gaming experience.

That is to say, why I choose the games I play. Getting to write about them for a willing and interested audience is something for which I am grateful. So, thank you. It also gives me the chance to consider what I want to do next. Not that I won't turn down a chance to replay a classic, but it does guide me towards games I have experience with but haven't yet reviewed.

It also gives me a sense of how much of my life has been spent playing games.

---
Strategy RPGs can be insane time munchers...
Posted January 26, 2019 by hastypixels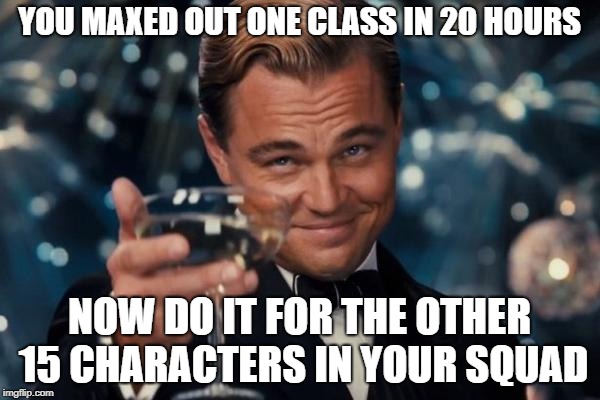 | | |
| --- | --- |
| | ...but I still love them. |
I've been flirting with Final Fantasy Tactics since it first landed on the PlayStation in 1997. The capabilities of the little grey box were a land of promise on a new technological horizon, and it still holds a point of fascination of me. One of the fun aspects of retro gaming is seeing what the developers could - and couldn't - do with the limitations of the console.

I actually think it's a shame that Microsoft and Sony are pushing things to such an extreme. Where's the fun in working with a system that can effectively do anything you want it to? Sure, I know that every time you add capability, someone can push it, but reality doesn't pan out that way for the masses.

---
Secret of Mana on SNES...
Posted January 02, 2019 by hastypixels
| | |
| --- | --- |
| | ...still outpaces its remade cousin. |
I think when you view Secret of Mana through the lens of youth you see a fantastic adventure into the unknown, filled with colourful and quirky monsters, a few friends and a delightful assortment of classical weapons. When you learn about the origin and execution of the gameís development, you begin to understand why itís just so darn flawed. However to this day it stands as a legendary representative of its console and respective generation, the venerable fifth, to be exact.