Game Progress 9/19/17
September 19, 2017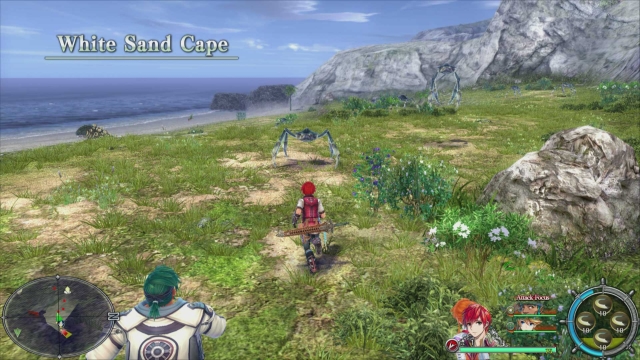 | | |
| --- | --- |
| | Distrust review forthcoming |
Simon's Cat: Crunch Time (Android)
Ugh. How do I always manage to hook myself on these mobile licensed puzzlers? I think the daily quests are what sucked me in. Anyway, I made it to level 77. I've only run afoul of a handful of overly hard levels, but I'm sure they'll become more common after I complete level 100.


Victor Vran (PC)
I defeated the trio of demons and made my way through the ruined town, past the monstrous circus and into an ice cave. From there, I'm supposed to find a creature called Apocalypse. From what I've gathered, the campaign is winding down.


Distrust (PC)
I unlocked a handful of new characters before experimenting with a hypothesis: What if I let my second party member freeze to death in level 1 and attempt to get through the game with just one character? Granted, I'd have one fewer person to which to delegate, but I'd also have one fewer mouth to feed. I didn't start running into trouble until zone 4, where nearly every generator, furnace, stove and bed was broken. I didn't have anymore planks and could barely find any in the cabins. Besides that, I was cold, hungry and tired, and didn't want to waste what little health I had left scouring for items that I might not even find. I ate unprepared food, drank coffee/ate protein bars to stay awake and only occasionally powered up a furnace for warmth, assuming I found any coal.

I gained another party member in zone four, but that level required me to throw three timed switches before advancing to the next zone. I wasn't going to wait for her and risk having one of the switches deactivate before we could leave. I left her there and gained a permanent status affliction that was my character's guilt. It caused my stamina to drain more quickly, so I had to get through zone 5 posthaste.

And I did so, without much trouble. I nearly died of starvation in the process, but I finally made it to the last zone. There wasn't much to do there except enter the final area and decide how I wanted the game to end. The ending I went with was apparently the "good ending." With this game finally in the bag, I felt confident enough to write a review, the rough draft of which is currently waiting for me to touch up and submit.



Ys VIII: The Lacrimosa of DANA (PS4)
I started this. I haven't played an Ys game in ages, so this one is blowing me away thus far. The visuals are crisp, the combat is simple and entertaining. I also like that you can choose between Japanese and English voices. The last thing I did was recruit Laxia and I think we're supposed to head somewhere. I'll figure it out.