Game Progress 9/15/19
September 15, 2017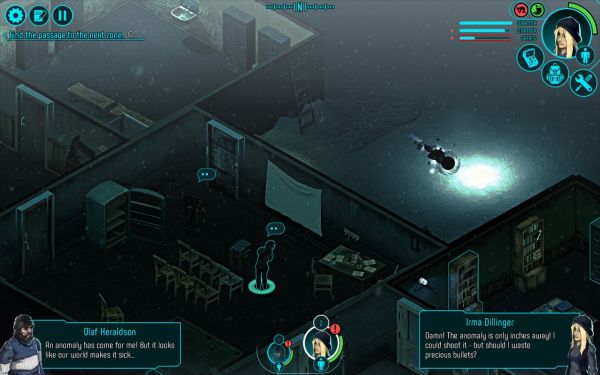 | | |
| --- | --- |
| | The penultimate in alien terror. |
Aphelion Episode Two: Wings of Omega (360)
Completed it and wrote a review. tl;dr- It's not worth playing, and somehow less satisfying than its predecessor.


Simon's Cat: Crunch Time (Android)
I needed a match-3 game to pass the time, and this fit the bill. Its visuals are nice and crisp, and it's a charming license title. However, the game often puts you in scenarios you practically can't win, in an attempt to get you to make use of its freemium elements (I haven't paid a red cent yet). Right now, I'm somewhere in the 50s.


Victor Vran (PC)
I defeated my friend, found the missing queen and spoke to a spirit about the Well of Worlds. Right now, I have to take out some demons who are potential threats to the town.


Grow Home (PS4)
I grew as much of the flower atop the first hill as I could, gaining access to more floating islands in the sky. I'm currently about 27% where crystals are concerned.


Distrust (PC)
At the intersection of John Carpenter's The Thing and FTL: Faster Than Light lies this game. It's entertaining, but stressful at times. Basically, you explore an outpost in the middle of a tundra (possibly Antarctica), divided into six zones. Each zone has a different layout, cabins to investigate, etc. Meanwhile, you need to keep your party healthy and sane, which requires things like eating and sleeping. Whenever you sleep, alien creatures that manifest as wisp-like anomalies appear and sap your health.

Right now I'm trying to unlock some of the characters. I've only managed to get Emil and Casper so far.


Genital Jousting (PC) [EARLY ACCESS]
I figured out how to get it to work and had a moderate amount of fun playing it. I got my ass handed to me for the most part, but I managed to score a few points in races.