Game Progress 4/12/17
April 12, 2017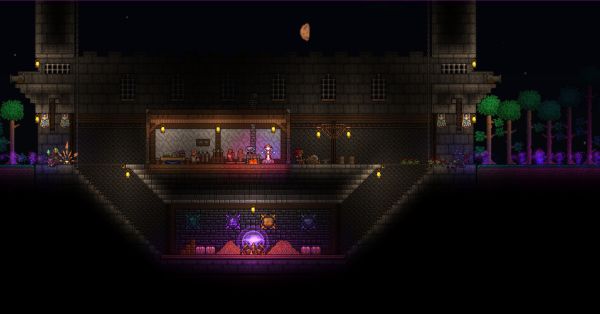 | | |
| --- | --- |
| | I'm actually playing a modern game. What sorcery is this? |
Pokemon Go (Android)
Slow week. I caught a Shuckle, and I decided to evolve my only Tyrogue. It evolves into one of three other Pokemon, based on its stats and somewhat on RNC. I was afraid if I did so, I'd end up with my fourth Hitmonlee. Fortunately, it became Hitmontop.


Arc Rise Fantasia (Wii)
Man, has this game gotten nuts in the last few sessions. I first ventured into a bandit camp inside of a coastal cave, where I fought Paula and Luna. They gave me a run for my money, but I managed to persevere and defeat them. With two of them using multiple attacks per turn, they were really ripping into me. Once Paula fell, though, Luna was easy prey. It just took a lot of chipping away...

Some story events followed, leading to a village full of tiny, benevolent creatures and eventually to a jungle dungeon. It was an interesting place, where massive flytraps blocked routes. You had to kill certain enemies to acquire event items that closed their mouths. At the end of the dungeon, I fought Malboro crossed with Ochu Vifrons, a huge plant monster that occasionally shifted its weakness between physical and magical. Though it was a knock-down, drag-out, I overcame the creature. Currently, I'm in a town called Antrax, where I'm farming gold so I can afford new weapons.


Hungry Shark World (Android)
My basking shark is about halfway maxed. I haven't been playing much, but that's okay.


Terraria (PC)
I started this and really like it. For those who don't know, it's basically a 2D Minecraft clone, but with an actual campaign. I've done lots of exploring, built three houses and found two heart crystals. I'm not going to use the second one just yet, because I want to make sure I have good armor and weapons first. My weapon right now isn't bad, though. I got a legendary zombie arm from one of those walkers one night.


Horizon: Zero Dawn (PS4)
I started this recently, but didn't get too far. I'm still in the tutorial, more or less. Right now, I'm out on my first hunt with Rost. I threw a stone to distract a watcher, then Rost pounced on it from the bushes and killed it.


Recent Viewings:

As Above, So Below (2014)- A found-footage fusion of adventure and horror, wherein a group of independent explorers enter the tunnels below Paris to locate the Philosopher's Stone. Unfortunately, the only way out is through a hellish alternate reality, where they all must face a combination of their deepest regrets and random demons.

It's not a great horror movie, but it is entertaining. There were some things that made me roll my eyes, like an ancient Aramaic tablet that rhymes when translated to English. The scary bits also weren't always scary. There were some creepy things, like arms reaching out of pools of blood and a part where a human mouth on the floor bites the protagonist's foot. Ultimately, it's a fair horror offering.