Mid-game opinion: Salt and Sanctuary
May 25, 2016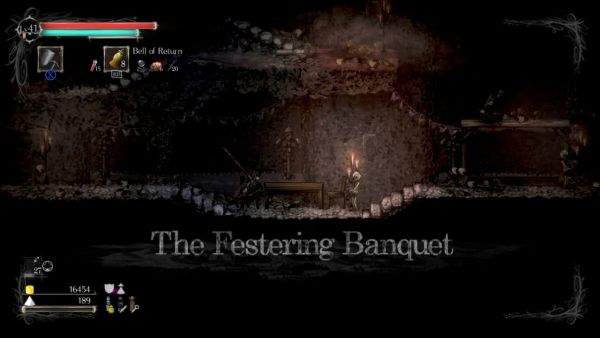 | | |
| --- | --- |
| | Cloning done right |
I'm playing through the indie A-RPG Salt and Sanctuary for an upcoming review. For those who don't know about it, it's a 2D blend of From Software's Souls games and Metroid. It copies the former all but to a T, utilizing just about every element and feature found in the last few Dark Souls entries. The games both have a ridiculous number of similarities.

I know, straight ripoffs can come off as lazy. Just look at The Wonderful End of the World (an indie Katamari ape). However, I think Ska Studios' devotion to recreating the Souls experience in 2D is not only spot on, but commendable. I mean, even tiny details like scaling, stamina costs and balance are done perfectly like the game's source material.

My only complaint thus far is one bug (or perhaps it's my system that's to blame) wherein the game minimizes out of nowhere. It only happens about once or twice per long session, but it's occurred to me in the midst of battle. When you're fighting a really tough enemy, it's downright frightening.